Managing Contact Status Types and Priority

CharityEngine now allows you to remove and manage any contact status types and priorities you do not wish to have in your database. These statuses are default and are system status that may not be applicable to every organization. Now you can rename or remove the status you do not wish to keep. This new feature will allow you to have more control over your configurations by allowing you to no longer keep the system tags.
To manage your contact Status types, navigate to Configuration > Contacts > Contact Status.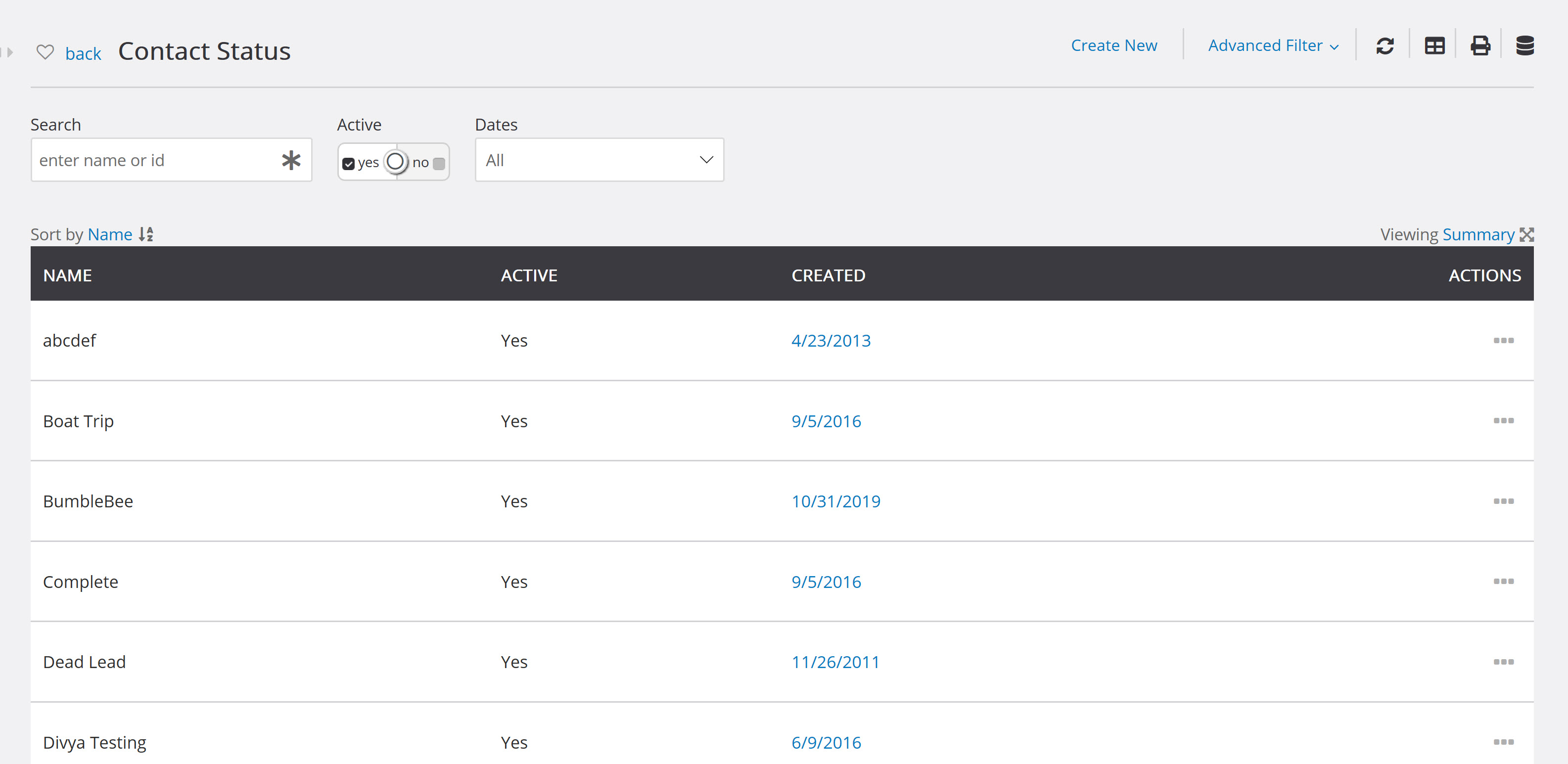 You will see any status you have you created and statuses that are CharityEngine System tags. You can manage or delete any status types by clicking on the three dots under Actions and selecting Manage or Delete

Click on Manage to change any details of the status, such as the name, if it is active, and a short description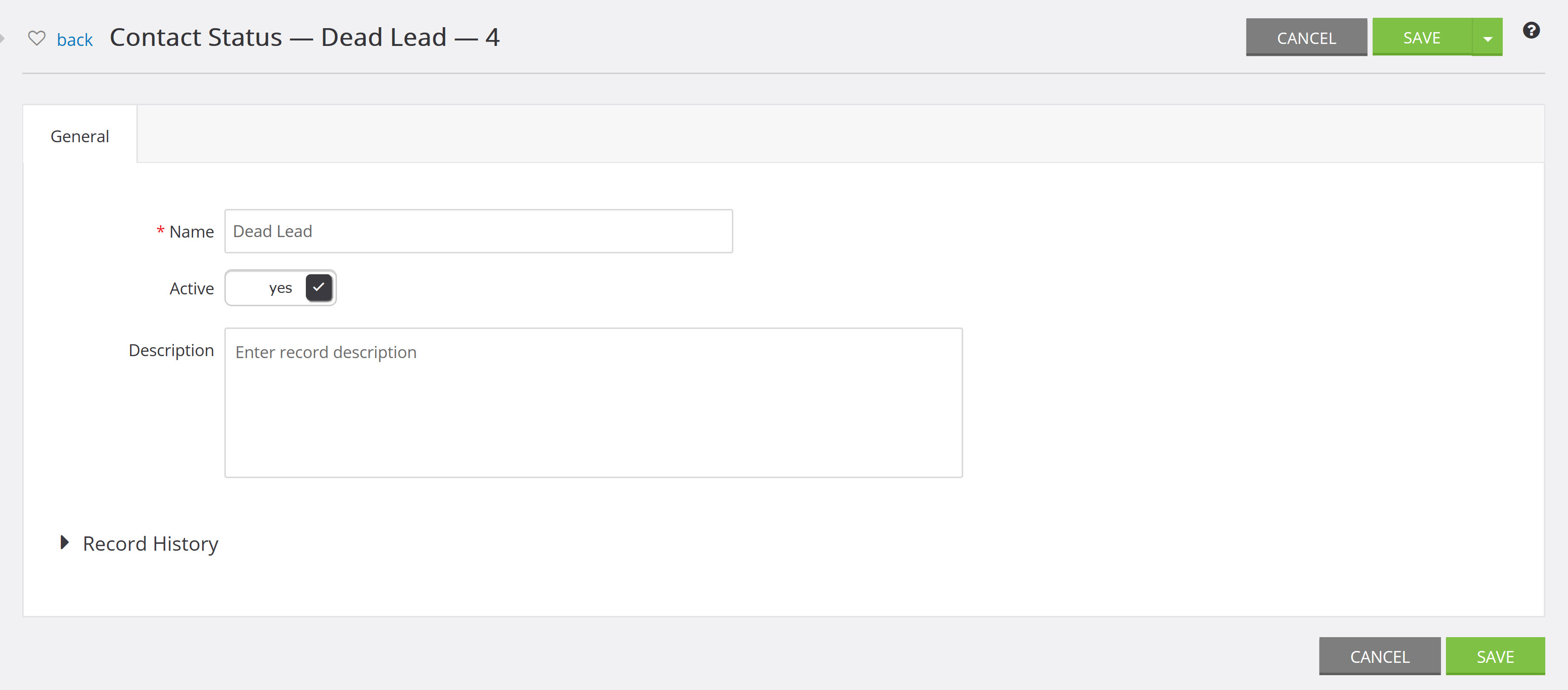 If you want to completely delete a status type, simply click the delete button and the status will be removed from the system.
You can also make modifications to the Priority just as you can with the Status types by navigating to Configuration > Contacts > Contact Priority.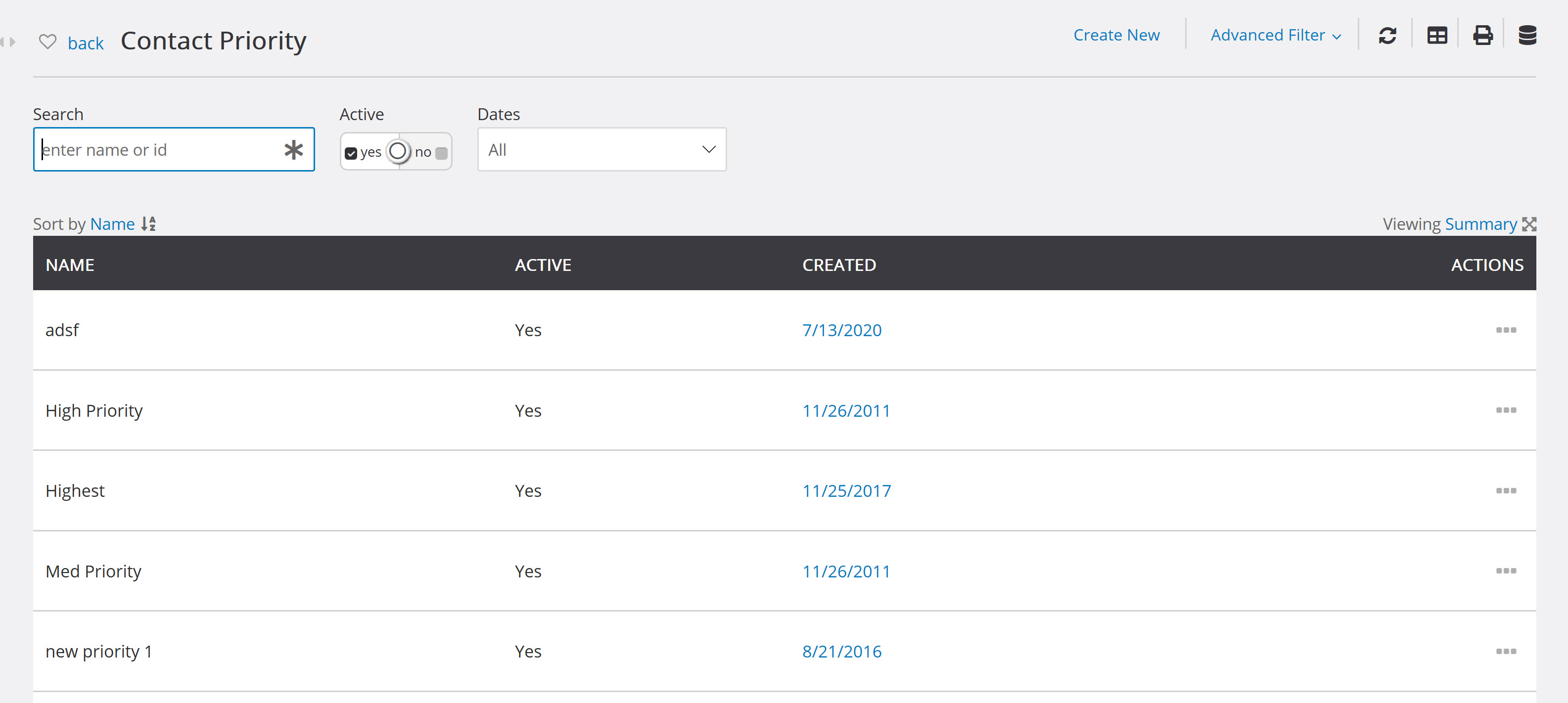 The Manage and Delete buttons are located under the Actions column.