MobilePay Data Tracking & Reporting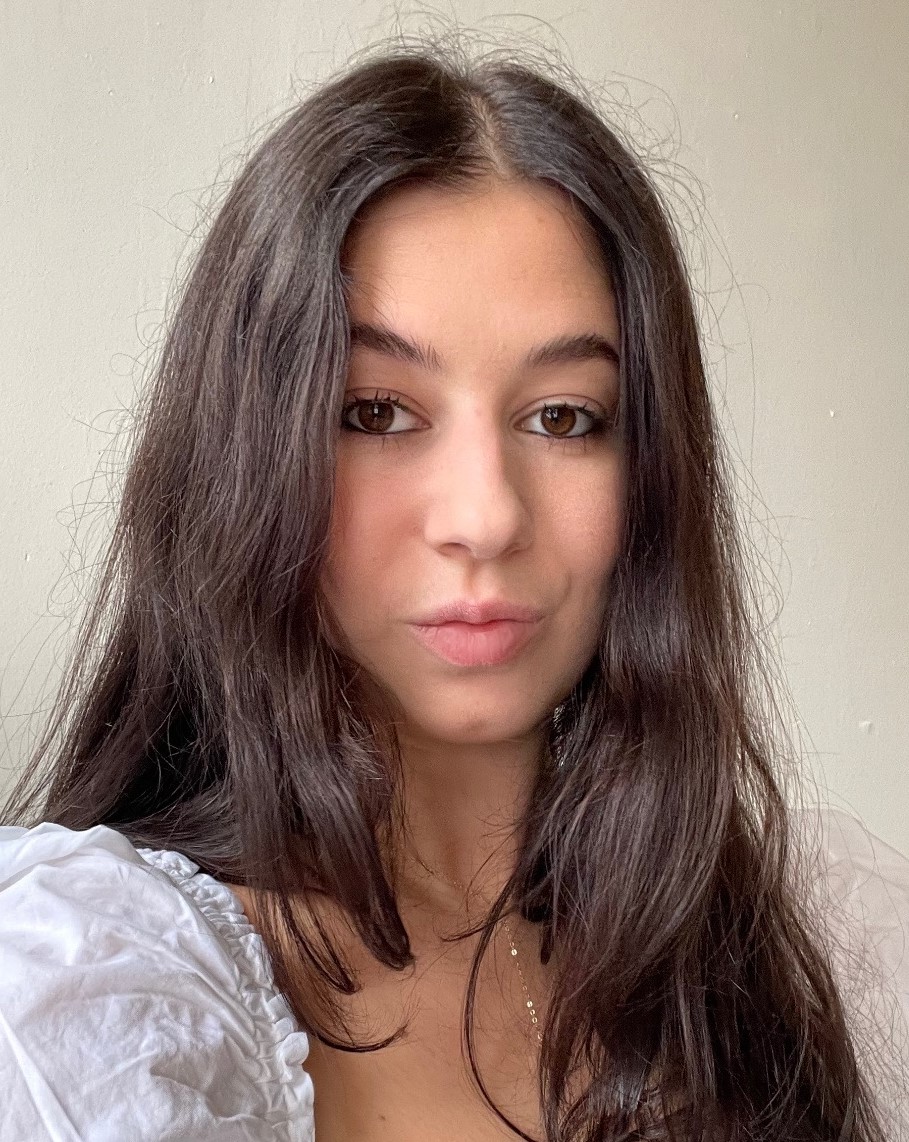 In CharityEngine, you have the ability to track and report activity across a number of applications and fundraising efforts, including mobile pay transactions. In order to associate a mobile pay type transaction to your campaign for tracking and reporting purposes, you'll need to add an initiative to the mobile pay transaction. Follow the step by step guide below to connect transaction history to your campaigns.
Navigate to the Donations Module
Select Donations => Search & Manage => Advanced Filter => Advanced tab. Select the drop down next to Source and check the box next to MobilePay.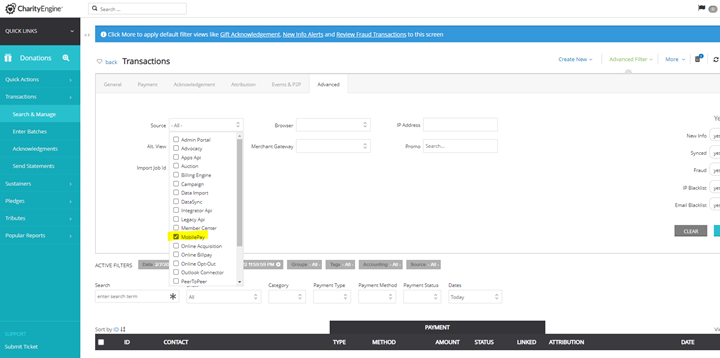 Identify population that requires an adjustment (i.e. date). Once you have added your filters, select Apply.


Next, use the Report Builder feature by accessing the Graph icon in the top right hand corner.



Using the Available Columns, select "Id" (transaction id) and "Initiative Id" (campaign initiative).



Then select "Save & Export" or "Export Without Saving."
You report will be available after selecting the text "Click here to download file."


Open the downloaded file in Excel.

Once you have your excel file open, add the Initiative Id value in column B of the exported record.
NOTE: Initiative ID can be located at Campaigns => Create & Publish => Initiatives => locate targeted initiative and capture the Id value
Save excel document.



Navigate to Automation & Workflow Module
Select Automation & Workflow => General => Import & Export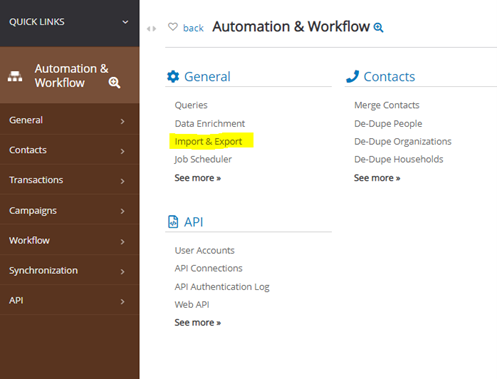 Select Create New and select Import in the top right hand corner. Under Import To select Transactions => Click Next.



Navigate to +add Fields in the top right corner and add: Transaction Id and Initiative Id => Select Next.

Select Upload a File => File Type: Tab Delimited (Excel) => Select File (Choose File) => Click Next.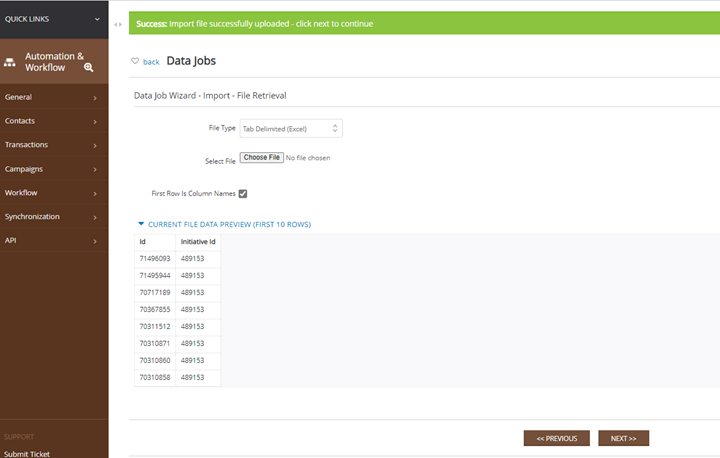 Select appropriate settings as needed or proceed by clicking Next.



You will receive a confirmation page => click Finish to begin job.
You can select View Job Status to view the progress of your import.

Once the job has completed – the user will see Status = Finished; the user will also see under Results the total file size processed, any bad records that were not processed and total processed counts.




Navigate back to the Donations Module

Return to the Transaction Listing Screen by going to Donations => Search and Manage => Filters applied.

You will now see the Initiative on the transaction record.