Organizations and People - Search & Manage

Organizations and People has a variety of ways to search and find contacts in CharityEngine®.
Article Sections
Basic Filters
Every Search & Manage page has a set of filters to narrow a search. The filters under Organizations and People are as follows:
Advanced Filters
Search & Manage pages also have an Advanced Filter drop-down.
NOTE: The Quick Filter will refresh the page automatically when a filter is chosen. If you plan on using the Advanced Filters, input Advanced Filters information first to save yourself a click! Once Advanced Filters are chosen, change any one of the Quick Filters, and the page will refresh with both Advanced and Quick Filters considered.

General Tab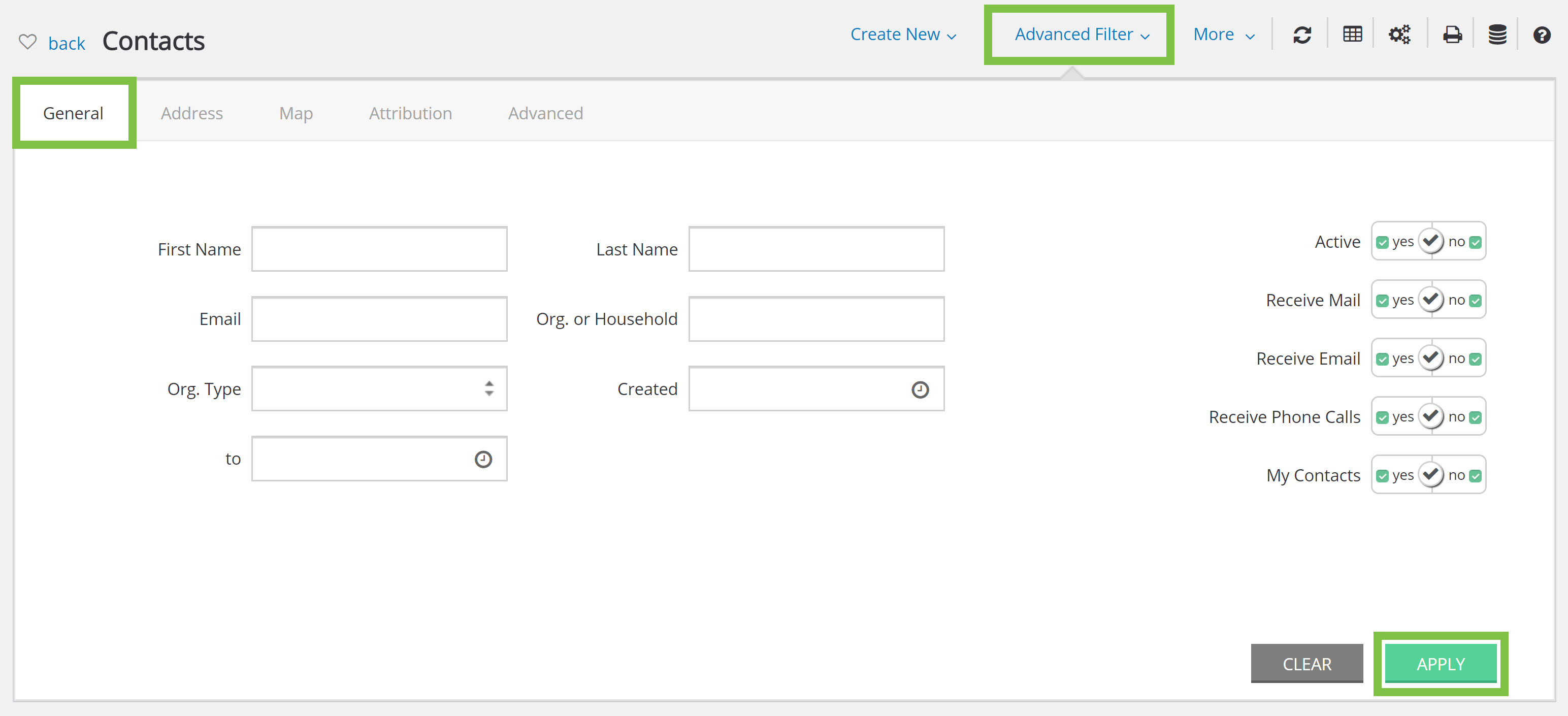 Note: To quickly pull a list of all contacts that you are the solicitor or owner of, use the 'My Contacts' filter. This filter will make it easy for major gift officers to locate all of their donors.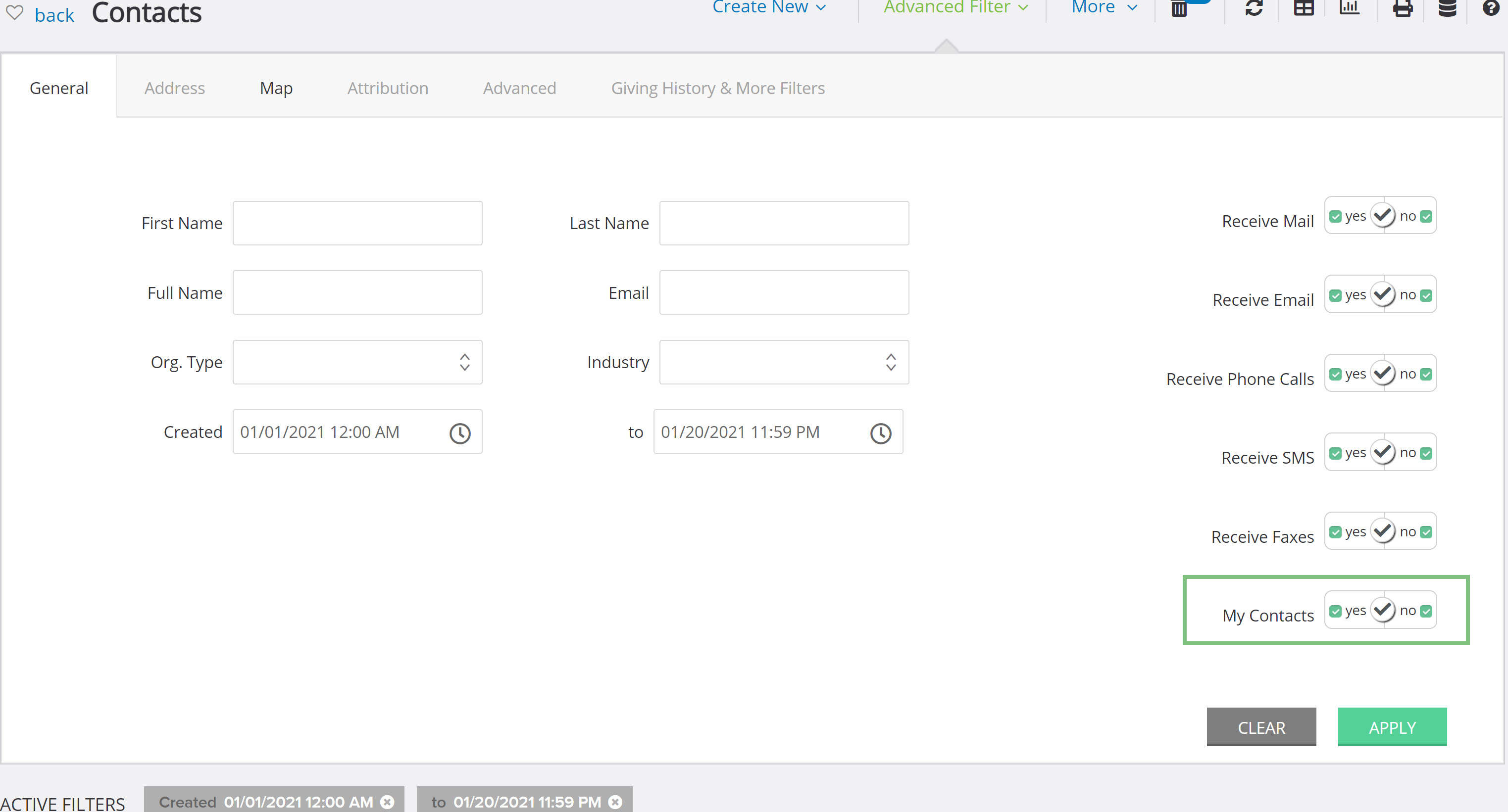 Address Tab

Map Tab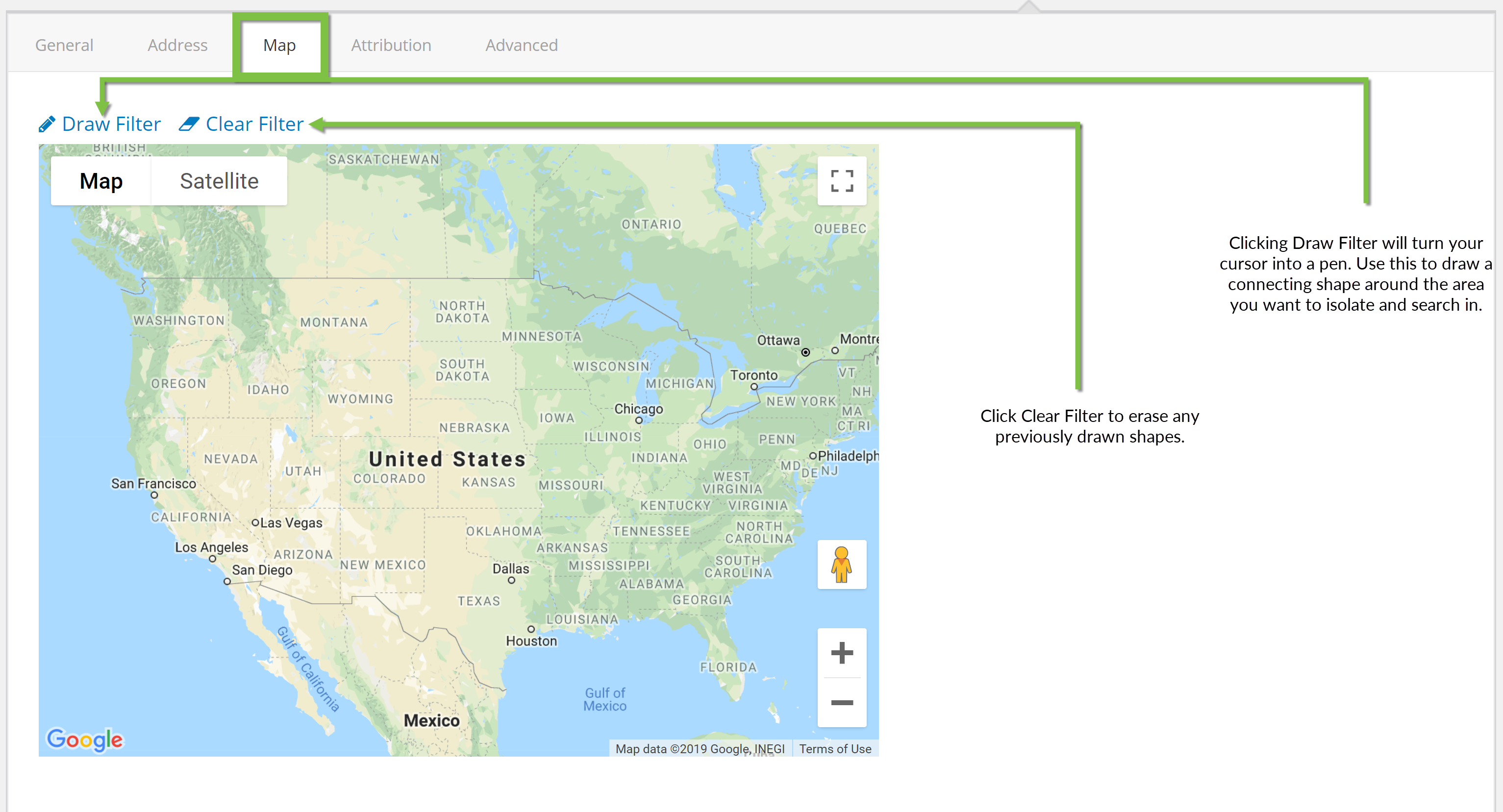 Attribution Tab



Advanced Tab



Report Builder
Once Advanced Filters are set, they can be saved for future use in the Report Builder (gear icon labeled below). You can also use Report Builder to make a custom exported report that includes only the fields you want to the report on. After saving your report, you can schedule it to be emailed out on an organized basis.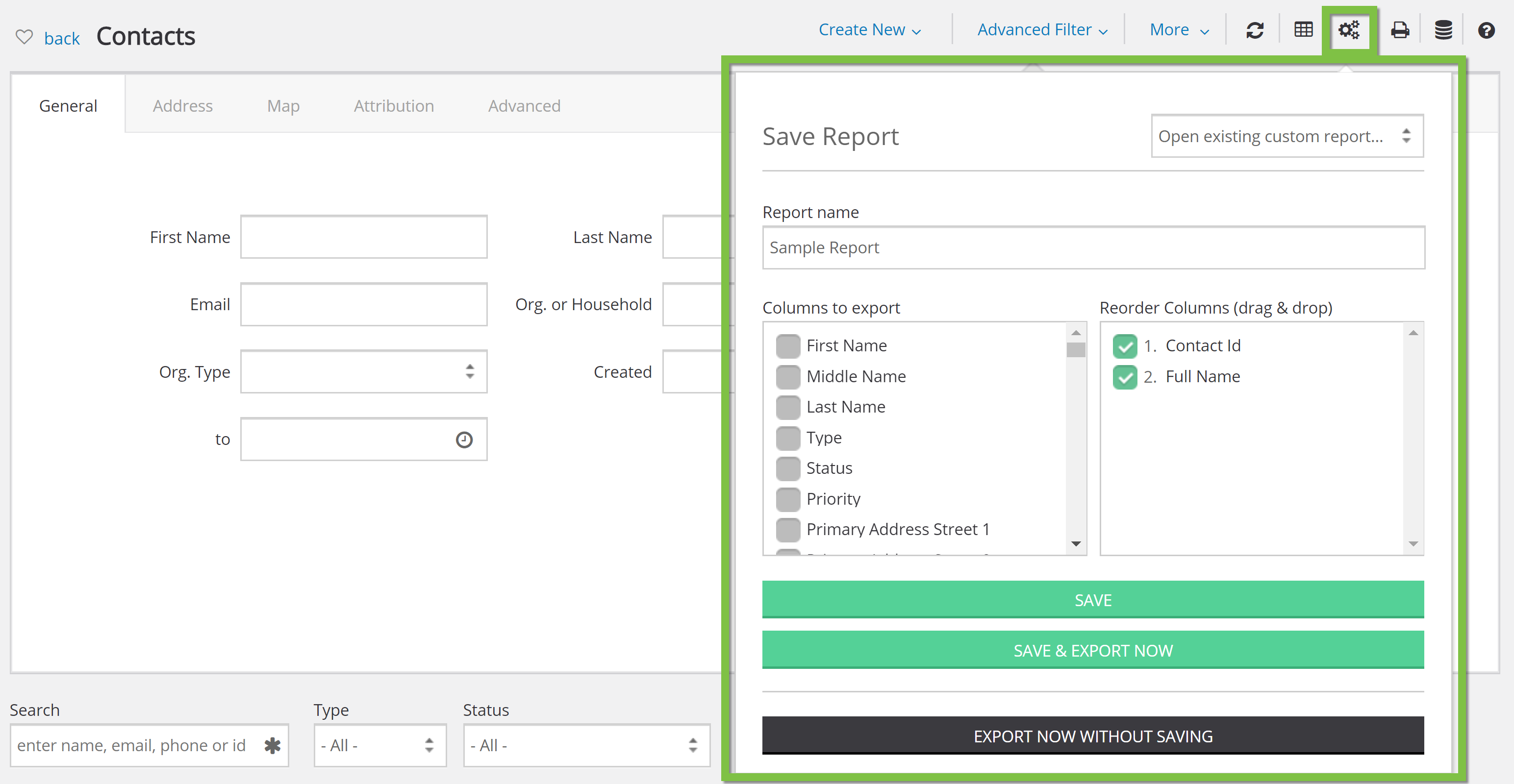 Active Filters
On the listing screens, a list of Active Filters will appear. Simply click on the X to the right of the filter in order to delete it and adjust the search criteria.