PayPal Gateway Configuration

PayPal is a great payment option to give your donors who prefer to use their PayPal accounts to make donations on forms and Peer to Peer. In order for PayPal to be an option on your donor facing tools, there are a few steps you will need to take.
The first step to gain the ability to use PayPal on your forms is to provide CharityEngine the credentials needed to configure PayPal as a payment gateway. Until a member of support or professional services has configured PayPal in your account, you will not be able to add PayPal to your forms and Peer to Peer. In order to configure PayPal we do need four pieces of information: email address of the PayPal account holder, Username, Password, and Signature. The last three items can be found in your PayPal Express Account under API Credentials. If you are unsure about how to find your API credentials, read this documentation provided by PayPal.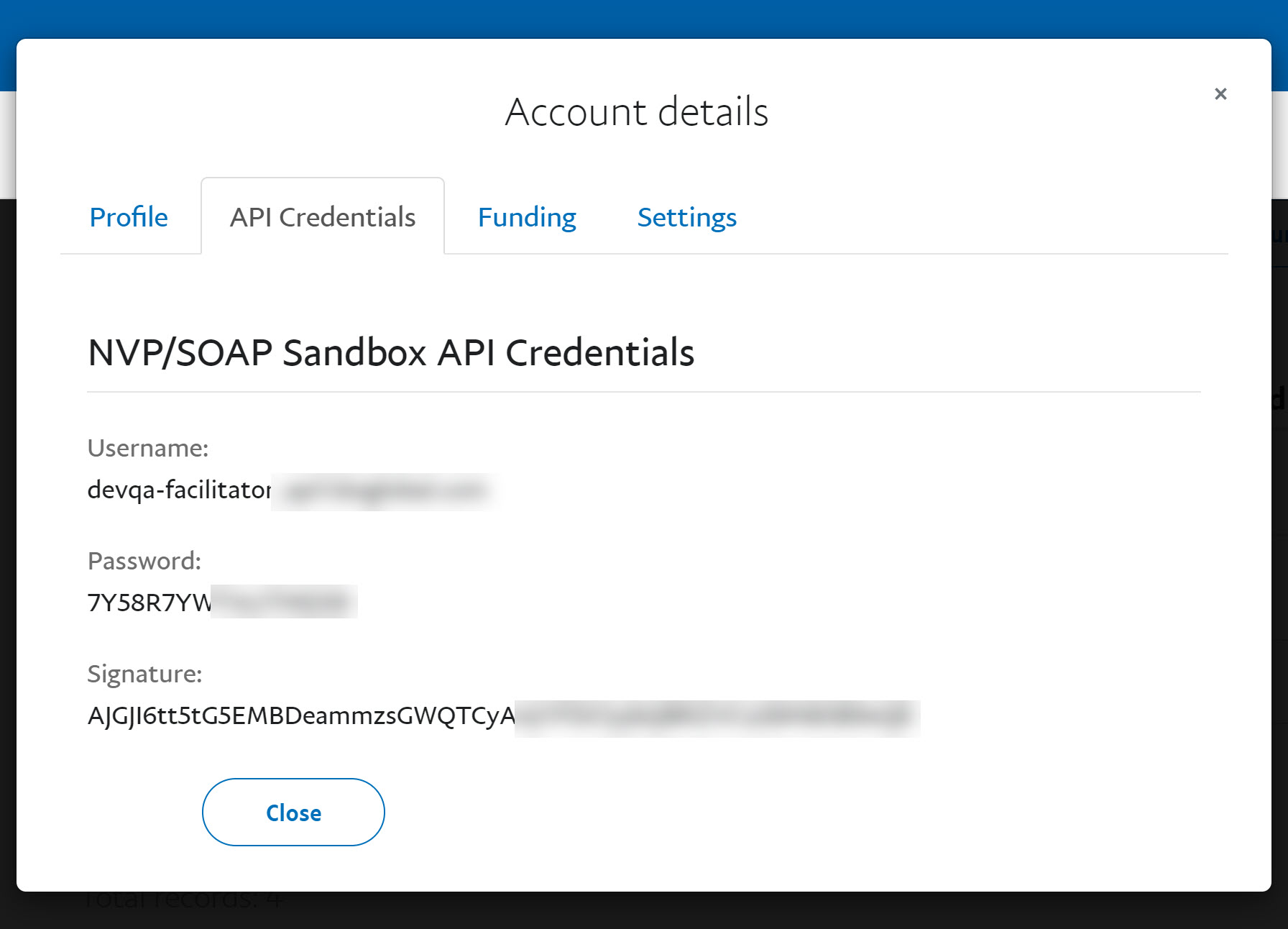 Once you have obtained this information, you will need to securely share this information with CharityEngine so PayPal can be configured.
After your PayPal Gateway has been configured by a CharityEngine User, you will be able to enable PayPal as a payment processor on your forms. For assistance adding PayPal to a donation block on your form please read
this article.
If you have multiple PayPal Accounts, you will need to select which account to use for payment processing on the web from. Navigate to the web from > Advanced > General > Payment and use the dropdown to select which PayPal account to use.