Paying Your Bill
Table of Contents


Users can easily pay their CharityEngine® invoices online by logging in and navigating to the Accounting Settings.*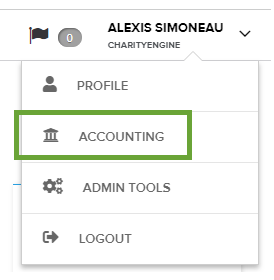 On the Accounting page you will see an Invoice & Payment History section. Users can navigate to the Invoices, Payments, Credits, and Recent Activity.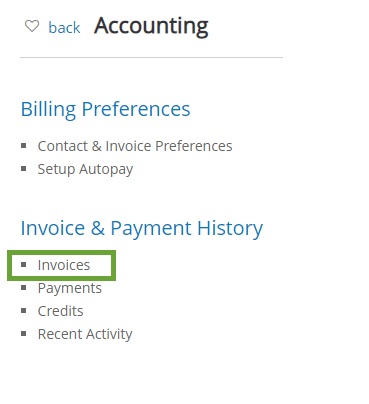 Invoices
On the Invoices screen you can see open invoices. Navigate to all past invoices and pay your bill from this page.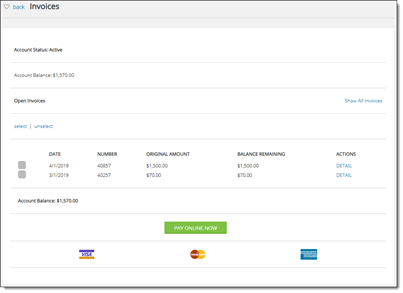 To view more information about the invoice, click on Detail under Actions.

To pay your bill, select the invoices you would like to pay and click on the PAY ONLINE NOW button.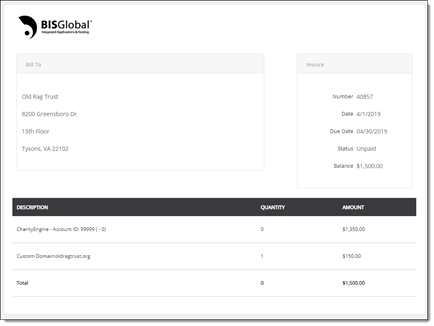 Recent Activity
To view recent invoices and their payments navigate to Recent Activity. Clicking on detail will bring users to the invoice and provide information on the payment of the invoice if it has been paid.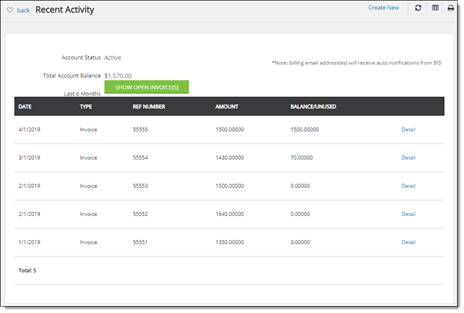 Invoice Autopay with ACH
Users can set up automatic payment of their CharityEngine invoices through ACH / electronic check. From the Accounting menu, under the Billing Preferences heading, select Setup Autopay. Then, provide your bank information and select "Save" to complete the process.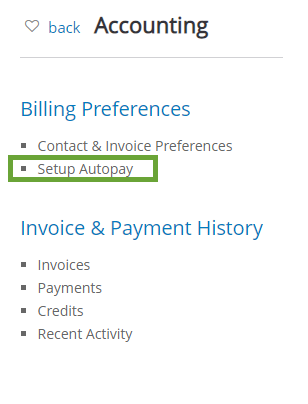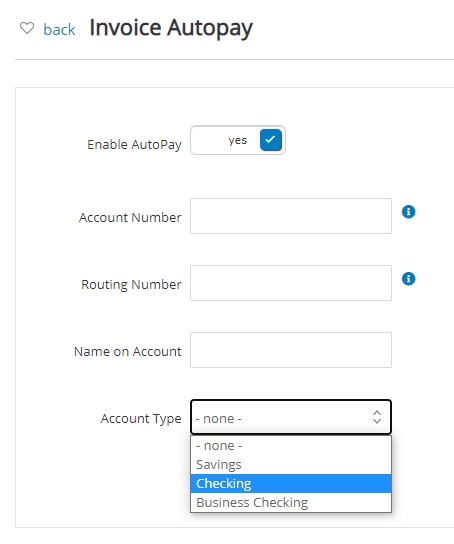 *Note: Viewing and paying invoices will not be available to all users. Click here for more information on updating user role permission levels.