Peer-To-Peer Dashboard: Editing Team and Individual Pages
If you are the team captain, you will have a team page and an individual page.
Your Dashboard as a team captain will look like the below.
Note: The My Pages menu item will only appear if you have multiple pages for the same Peer-to-Peer microsite. As a team captain, you would have a team page and an individual page.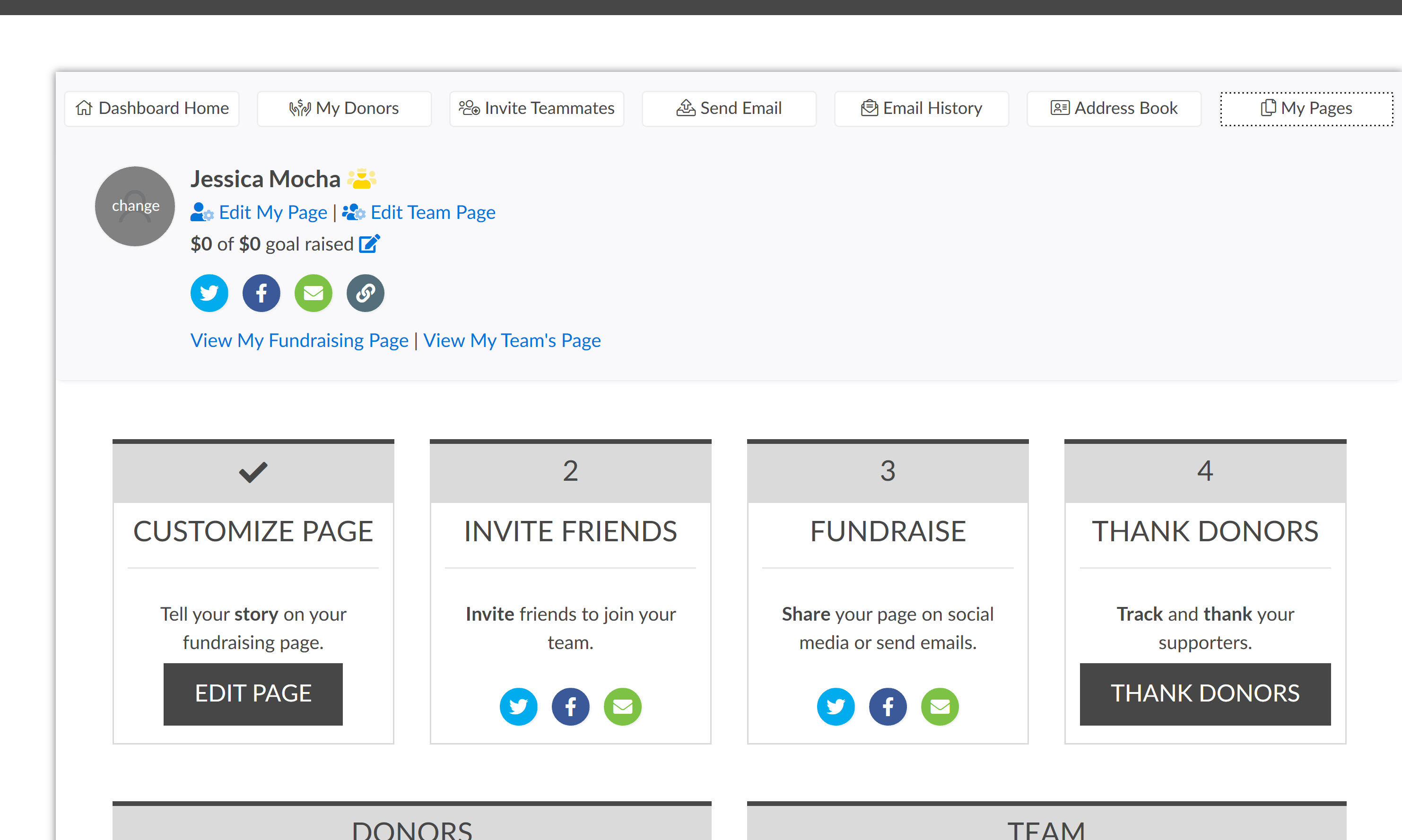 To edit your individual page, click on Edit My Page

This will allow you to change the icon for your page, the page name, the fundraising goal and any text you want to add to the page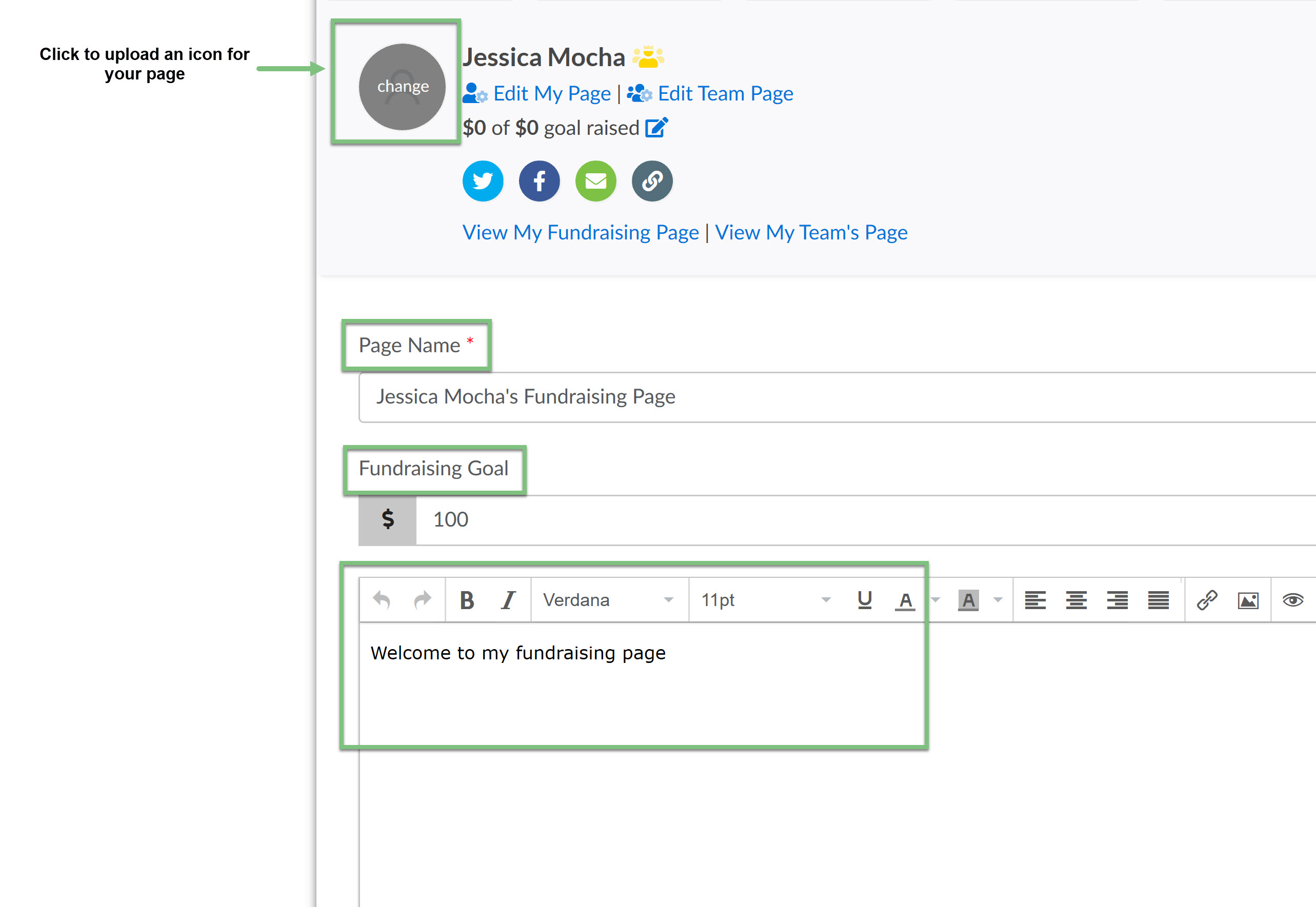 The same can be done on the team page by clicking on Edit Team's Page

To make your page management even easier, you can click to edit your page from anywhere on the dashboard.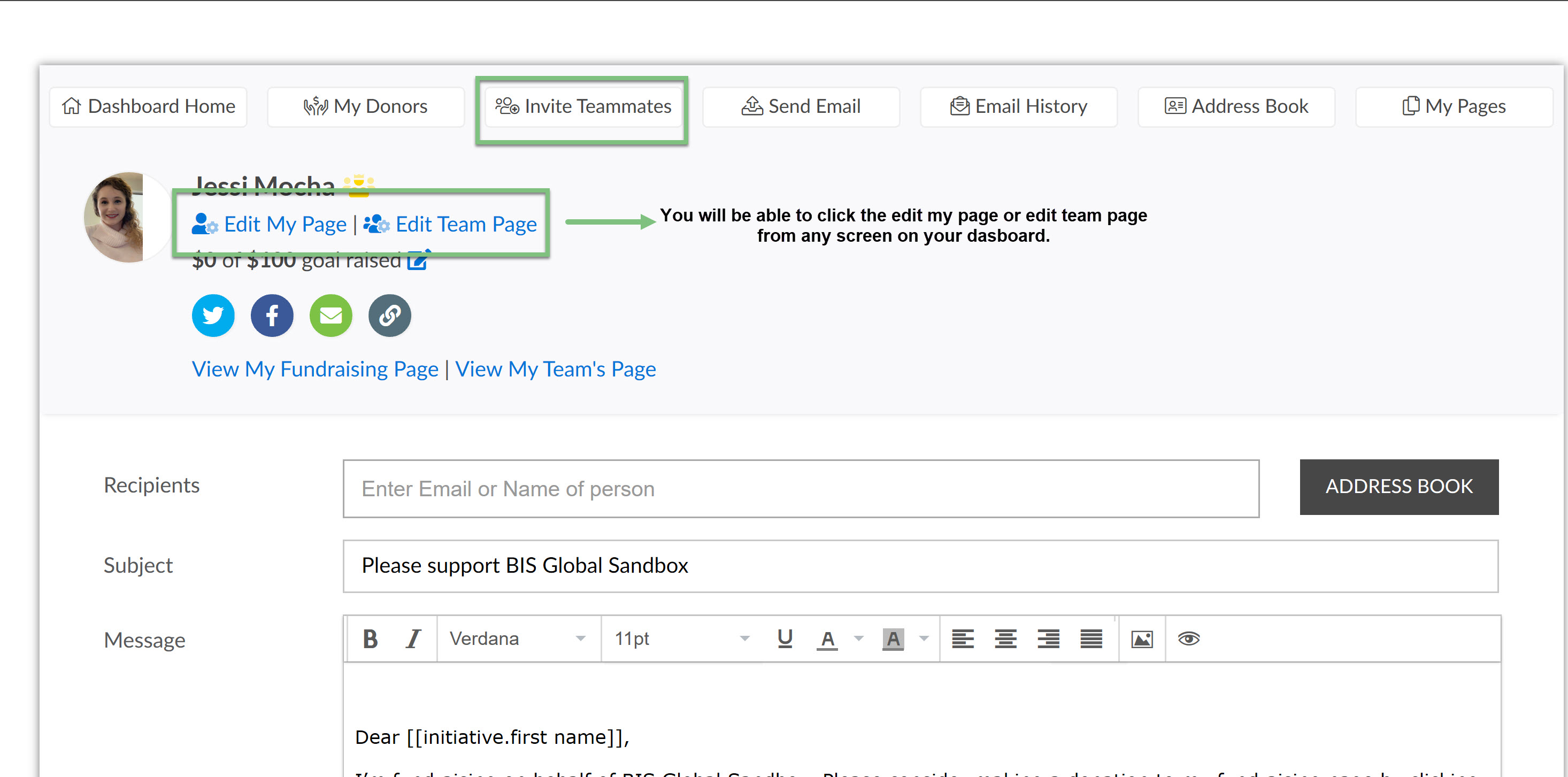 After you have edited the pages, to view the team page or your individual page online, click on either View My Fundraising Page (individual) or View My Team's Page (Team).