Online: Printing Newsletter
Introduction
If your organization sends direct mail as well as email content to your donors, CharityEngine provides an option to print out your newsletters for mailing initiatives using the same creative used for your emails.
Instructions
To print your newsletter, navigate to Campaigns > Create & Publish > Creative.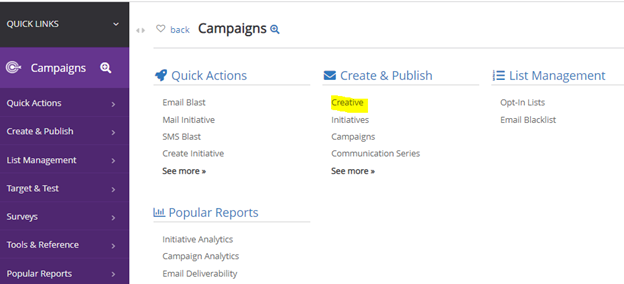 Click on Creative to show a list of all your creatives. You have the option to create a new newsletter by clicking on Create new at the top right of the screen.
Otherwise, locate the newsletter you would like to print and navigate to the action ellipses.



Under the action ellipses, click on Download PDF
Open the PDF downloaded file and Print.
To print out your list of donor addresses, navigate to Contacts > Organization and People > Addresses
You may use the search filters or the advance filters if needed.

When your address report populates, you may then export.



To export, click on the report tab to export the addresses.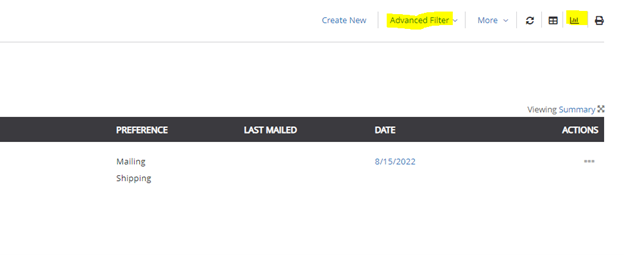 Click on the address information you would like to capture in the report.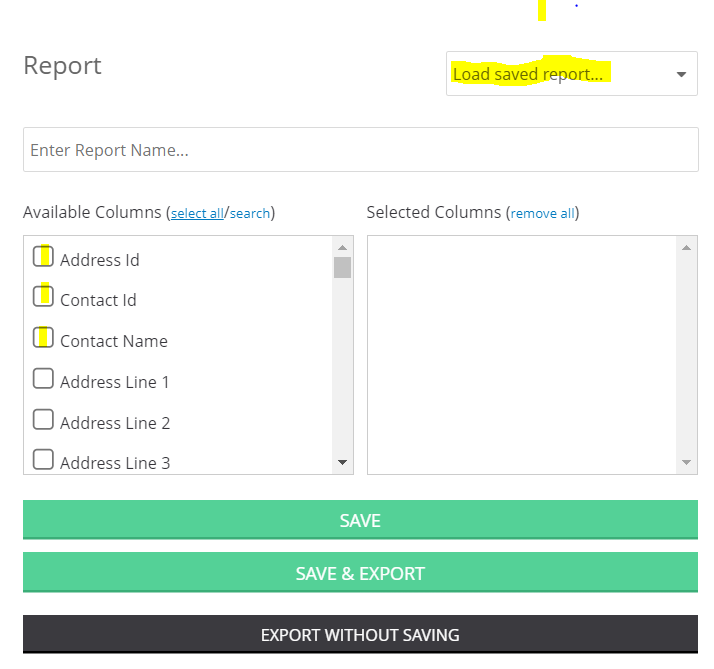 Lastly, you may either save, save and export or export without saving the report.
Any saved reports can be located under the Load saved report dropdown.