Release Notes 1.23.20

In addition to resolving over 70 user reported issues, we made a significant improvements to Peer-to-Peer Fundraising and small user interface improvements based on user feedback in this month's maintenance window.
Article Sections
Apps Released
Admin Console
Data Jobs Processor
Web Forms
Peer-to-Peer Fundraising
User Center
Email Marketing System
Content Management System
Peer-to-Peer Configuration Upgrade
We simplified the creation of P2P by removing configuration steps, adding new theme and design capabilities, adding default content, and creating a beautiful visual builder that lets users see what they are building while they are doing it.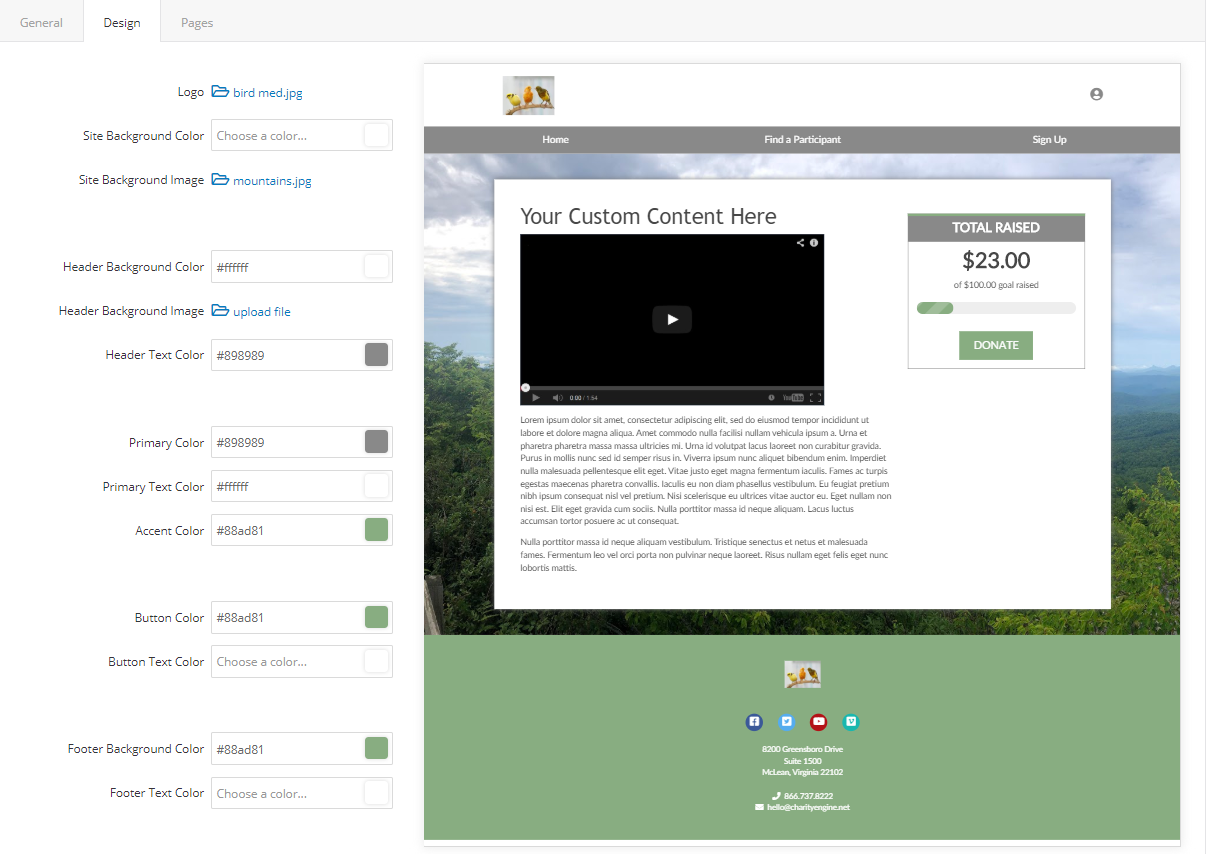 Learn more about the Peer-to-Peer changes here.
Form Field and Section reordering
Users no longer need to navigate away from their form configuration to rearrange their fields and sections.

Read more about how to rearrange form fields here.
Batch Audience Lookup
If your organization sends out direct mail, you might want to add this new field to your batch template. By entering in the audience ID in the new lookup field, the contact information of the recipient, as well as the campaign, initiative and segment will be automatically populated. This new feature is a huge time saver, but does require organizations to use audience ID on the outbound mail pieces.


Upgraded Icons
CharityEngine's icon library (Font Awesome) got an upgrade over the break. Users will notice small changes in icons in all of our applications.
Old:
New: