Release Notes 4.30.20

Web Forms
New Forms Designer
After the success of the new Peer-to-Peer designer, we implemented a similar experience in other applications, most notably forms. With this designer, those who are not experienced in front end technologies can easily customize the color and design of their forms with a click of a button.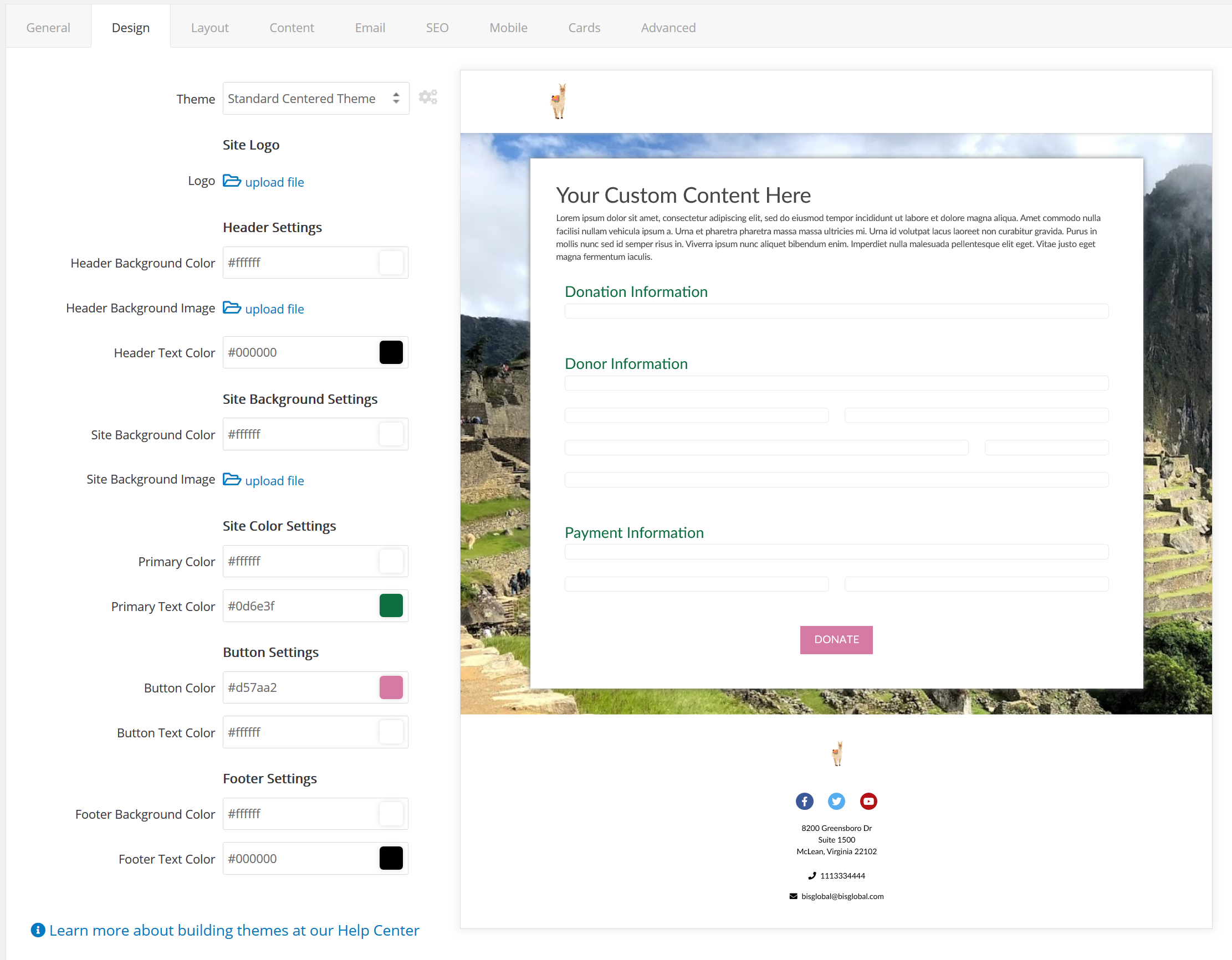 By using the color pickers listed on the left of the live preview, the customer can select a background image, their button and text colors.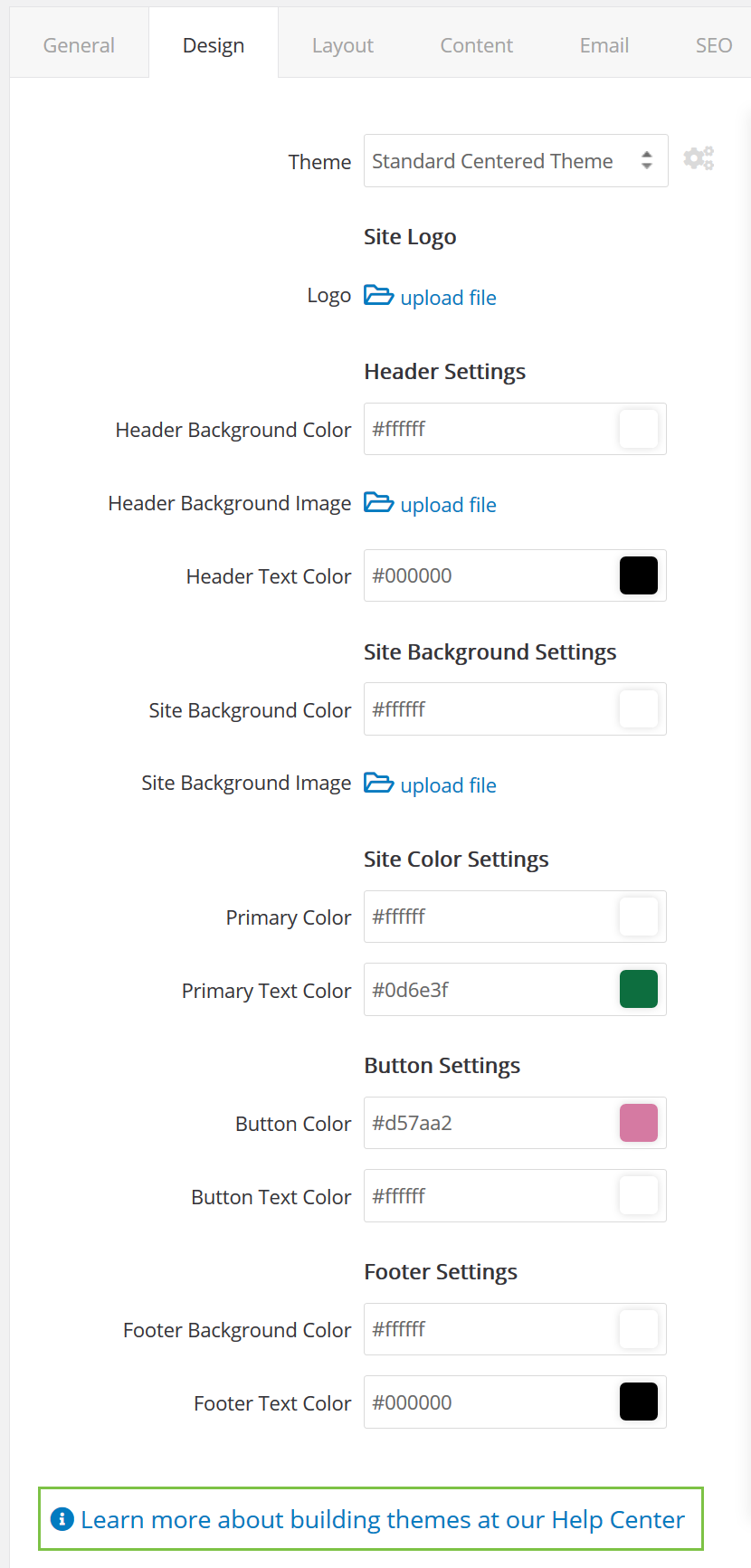 In addition, those more technical users can design their own themes and use CharityEngine theme tokens to add more customization to their forms. This is particularly useful if the user selecting the colors is not the same user who is designing the theme.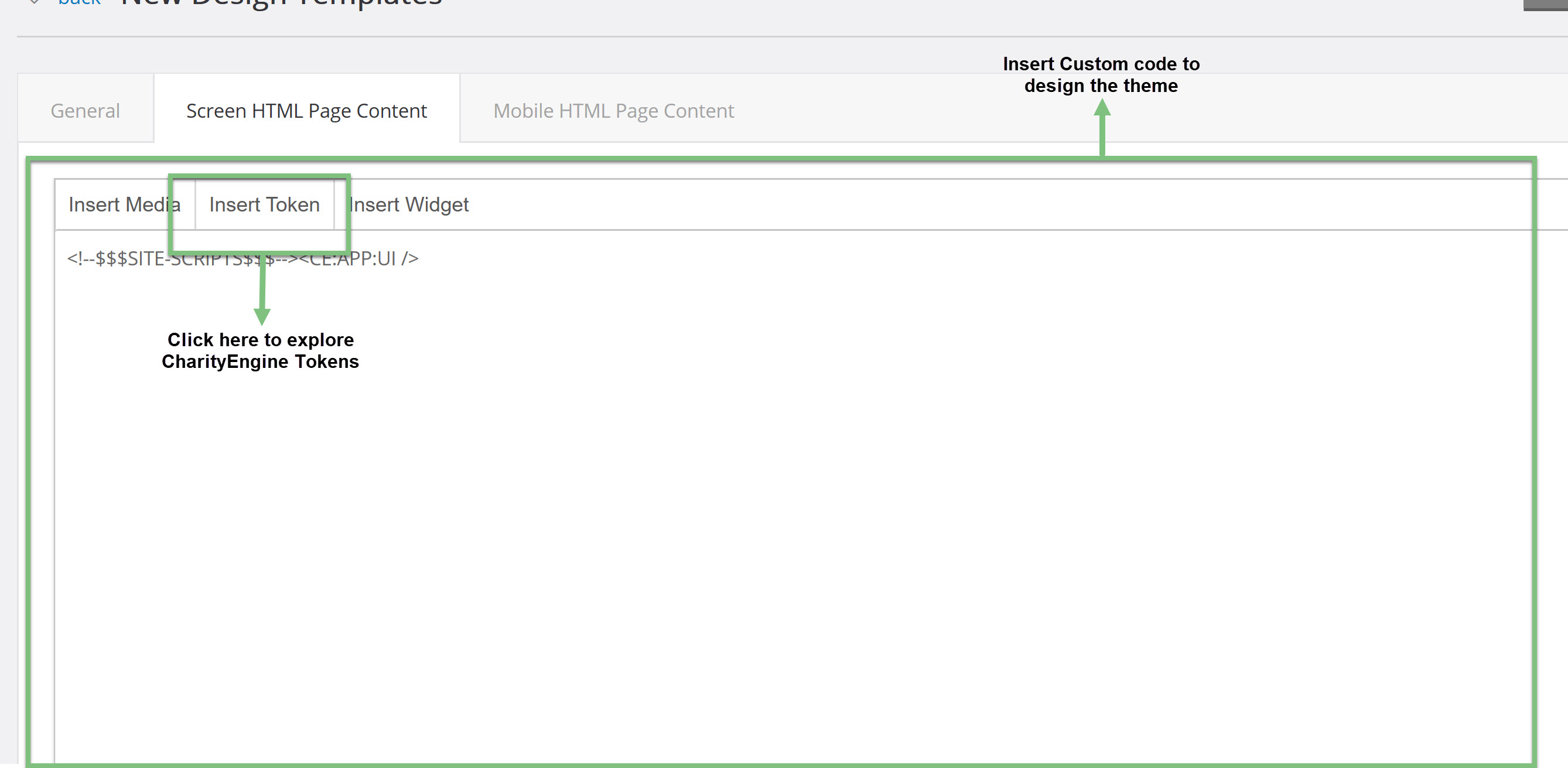 To learn more about our new forms designer, click here
To learn more about CharityEngine theme tokens click here
Out-Of-The-Box Section Blocks
In addition to new design resources, we wanted to make it as easy as possible to add the fields you need to your form. In this release, we are including new payment and ask string blocks that allows users to easily configure their ask amounts and payment method settings on their forms.
The Payment Block will allow you configure what information is collected, such as name on the credit card and CVV code, what types of payment processes will be accepted, and if you want to encourage your donors to cover the processing fee.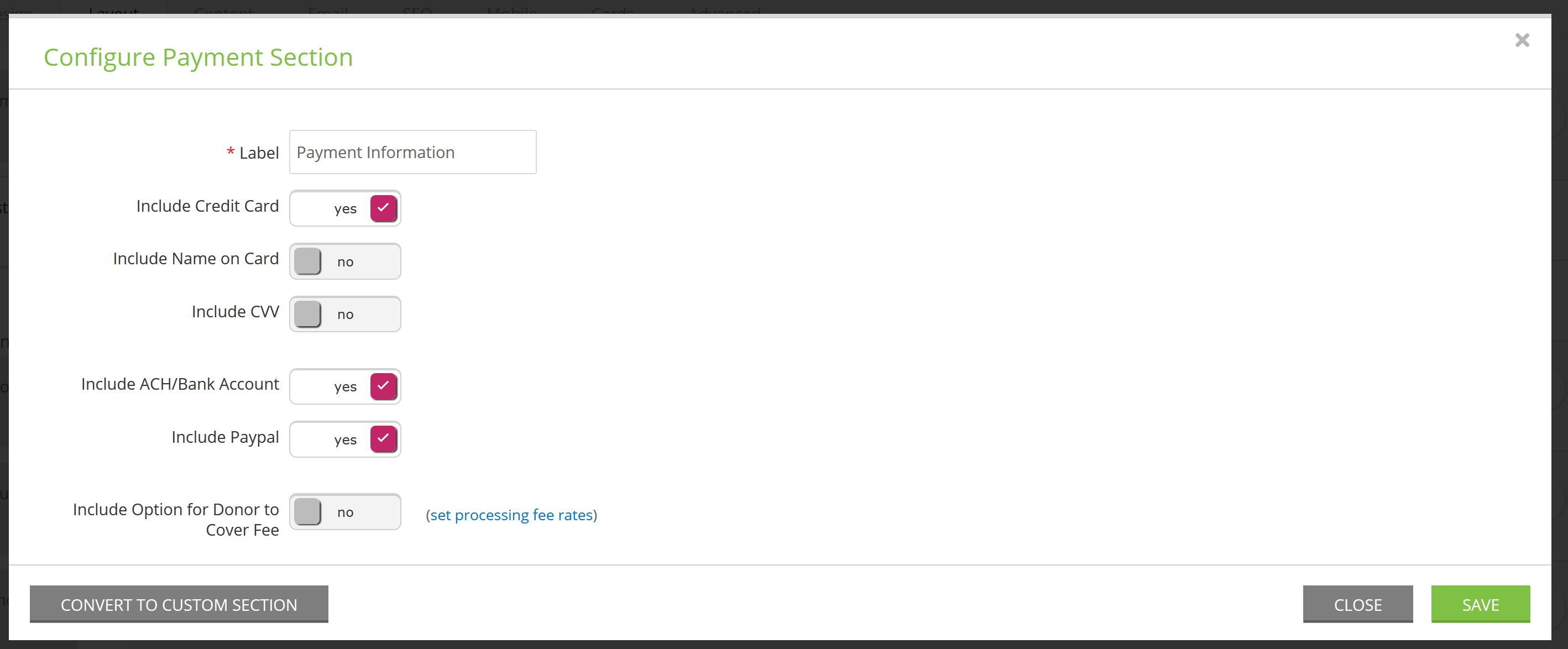 In the donation amount block, users can set their amounts for one-time and monthly gifts. This feature makes it easy to show different amounts when donors toggle between one-time or monthly gifts.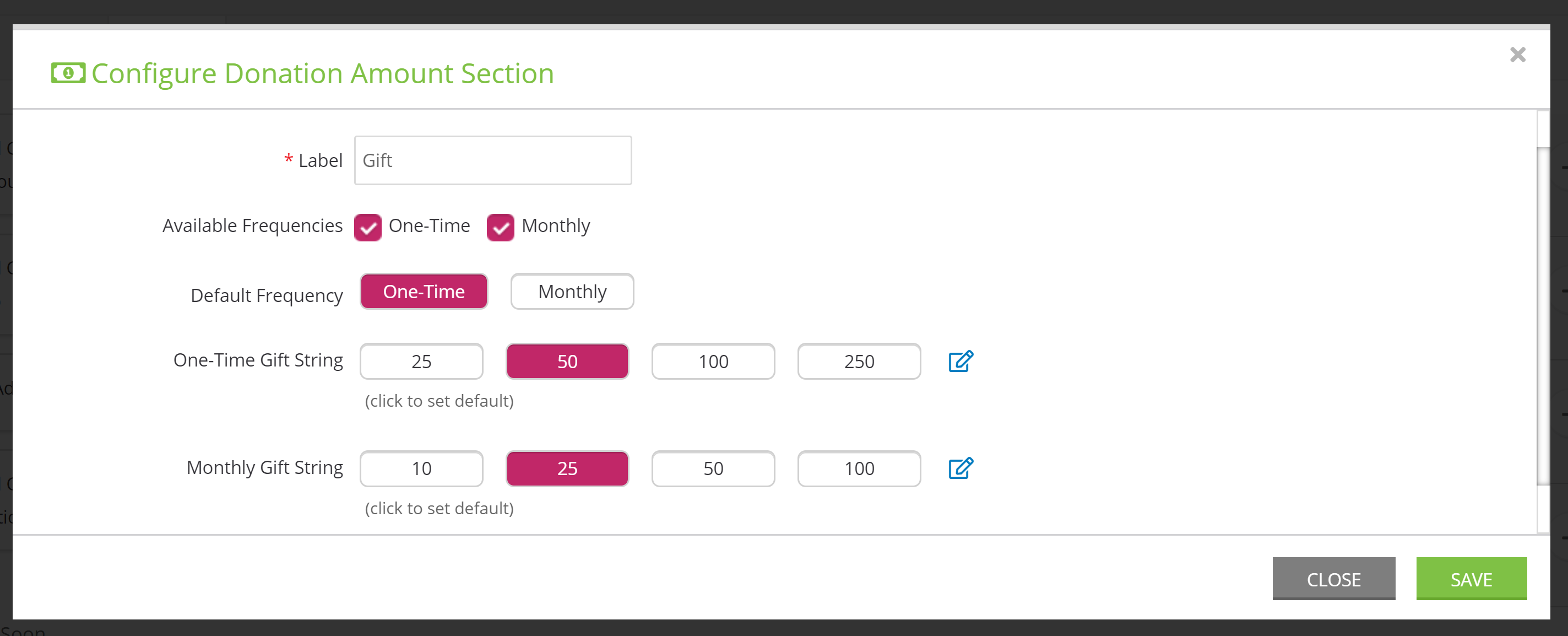 For more information on the payment block, read this article
For more information of the donation block, read this article
Form Wizard for Cases & Sustainer Activation
In addition to the standard forms, CharityEngine's Form Wizard will now include a Case Intake Form and a Sustainer Activation From.





The Case Intake From will help track and follow cases. With this form, when anyone submits one, it will create a case for one of your users to then track and follow. This can be used as a social work tool to help anyone in need, grant applications or donor car issues. once you have selected the Case Intake Form, you will be navigated to configure the settings of your form. You will be able to name the form, choose the type of from, select the response channel, and the default fund.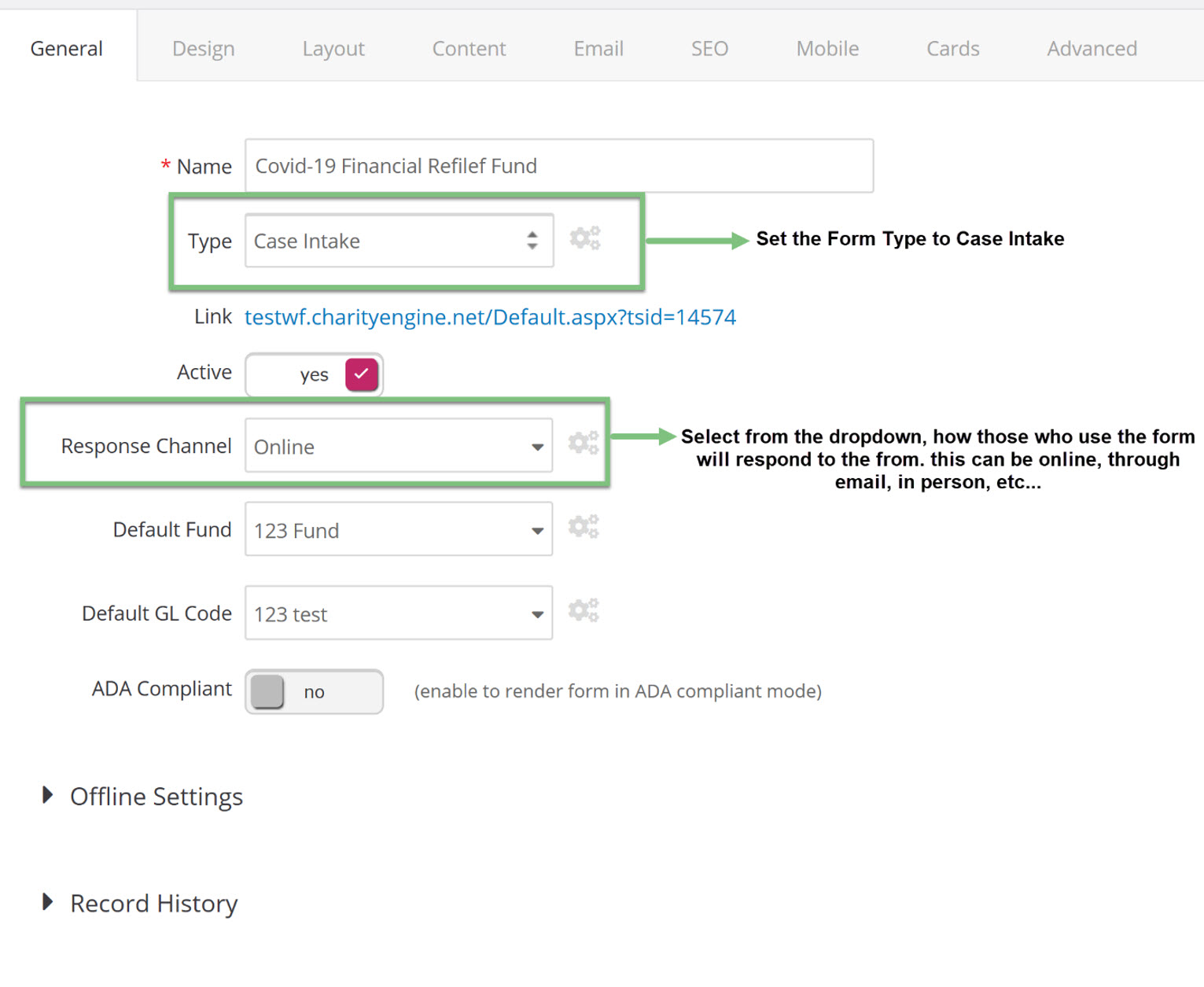 These cases can then be tracked under the transaction screen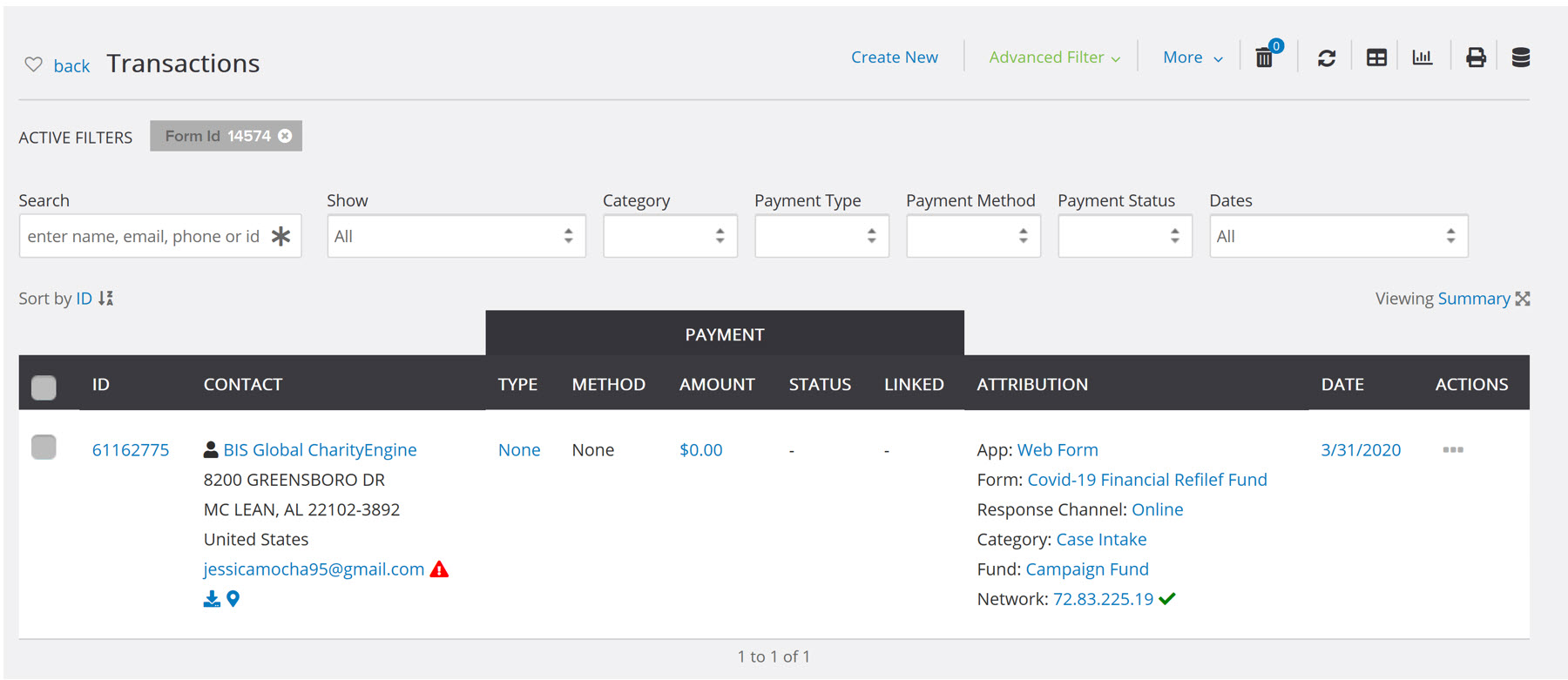 The Sustainer Activation Form can be used if a sustainer account has expired or their form of payment has been declined, you can send them a re-activation email that will provide a link to a re-activation form. The form will allow the sustainer to update any of their information that may have changed and re-activate their account. This will encourage your sustainer to continue to support your mission

For further assistance creating a case intake from, read this article
For futher assistance creating a sustainer activation form read this article
Bulk Refunds
CharityEngine has an easy to use tool that will allow you to process multiple refunds at the same time. This will save you time and energy and can be done very easily. To process refunds in bulk, navigate to the transactions screen and search for the transactions you wish to refund. click the check box next to the transactions and you will gain acess to the Bulk Actions dropdown Click Refund and you will be navigated thorugh two confirmations steps.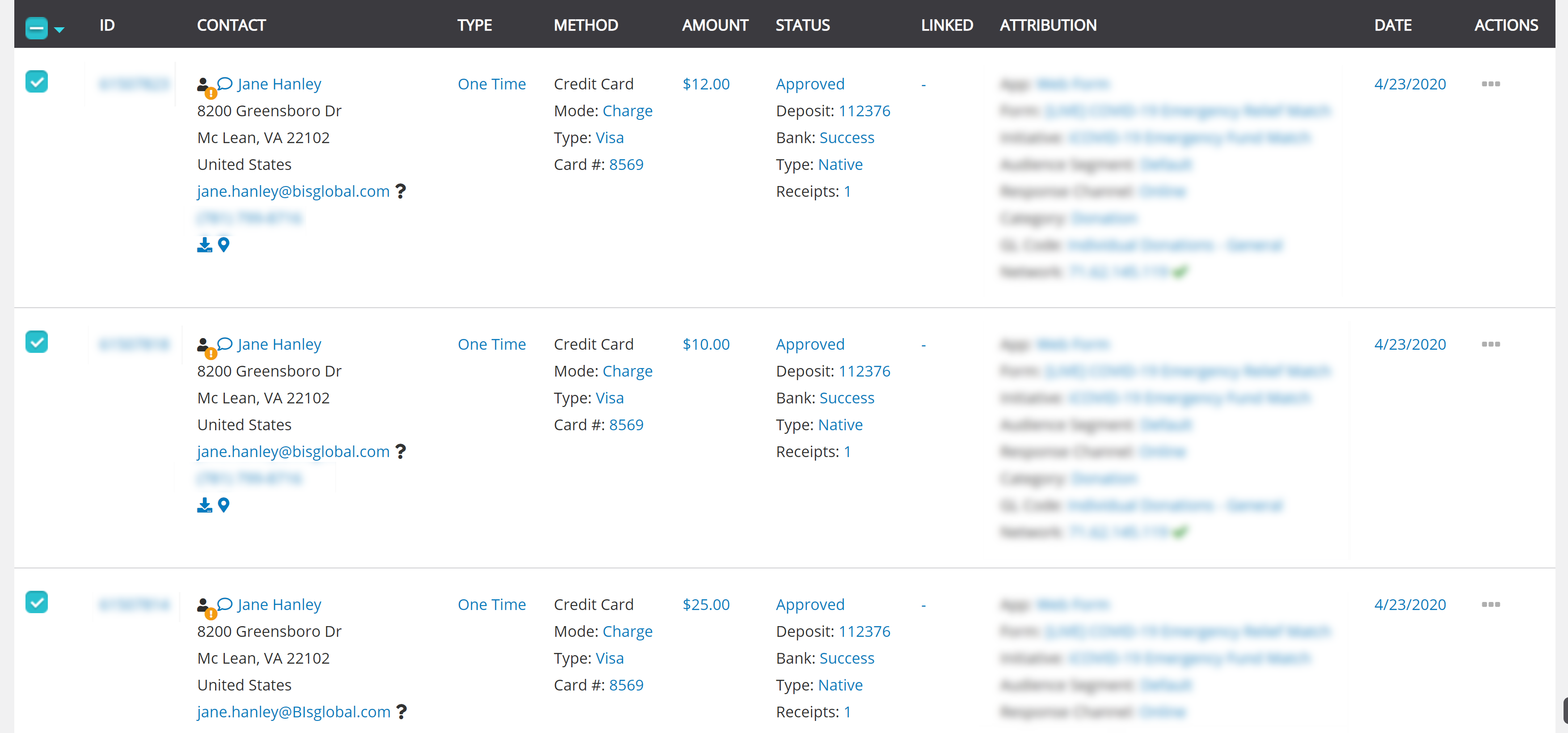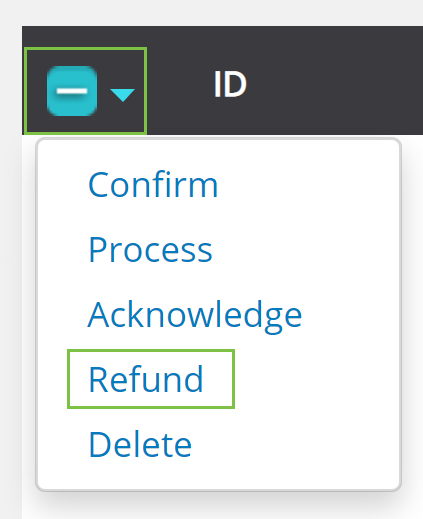 once you have confrimed the refunds, you will see a green bar at the top of the screen confirming the success of the aciton.





for more informaiton regarding bulk refunds, read this article.

Easily add global javascript to front-end elements
This new feature will allow you to use Google Tag Manager to track all of customer conversions in one location, rather than updating multiple form receipt pages.
By navigating to the Default Campaign settings under Configurations, you will be able to insert JavaScript code that will easily allow you add Google Tag Manager to track your conversions.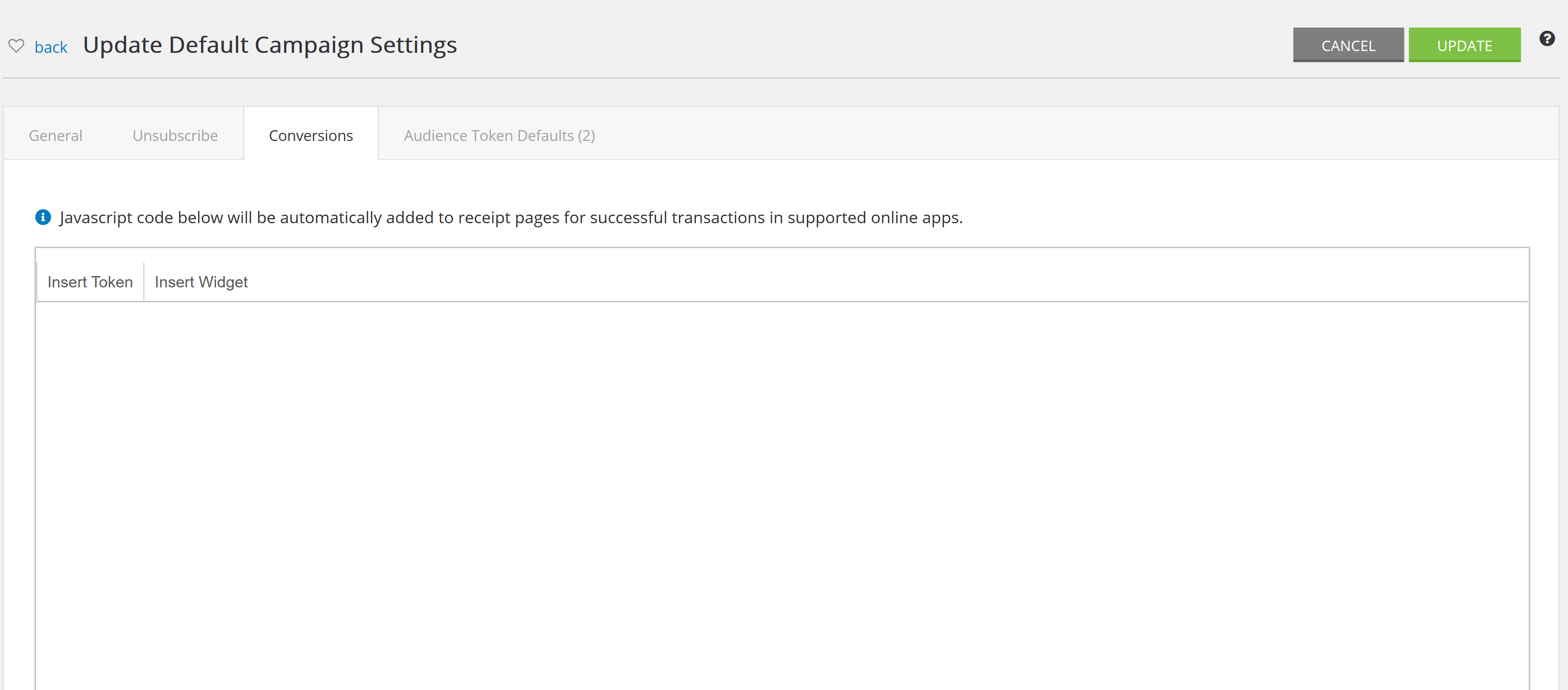 Select all fields in Report Builder
On any of our screens that have a report builder, such as Contacts, Transaction, and Registration screens, you will now have the ability to select all and delete all of the column options.
Select your columns by individually by checking the boxes next to the column fields, or you can select all by clicking the Select All button.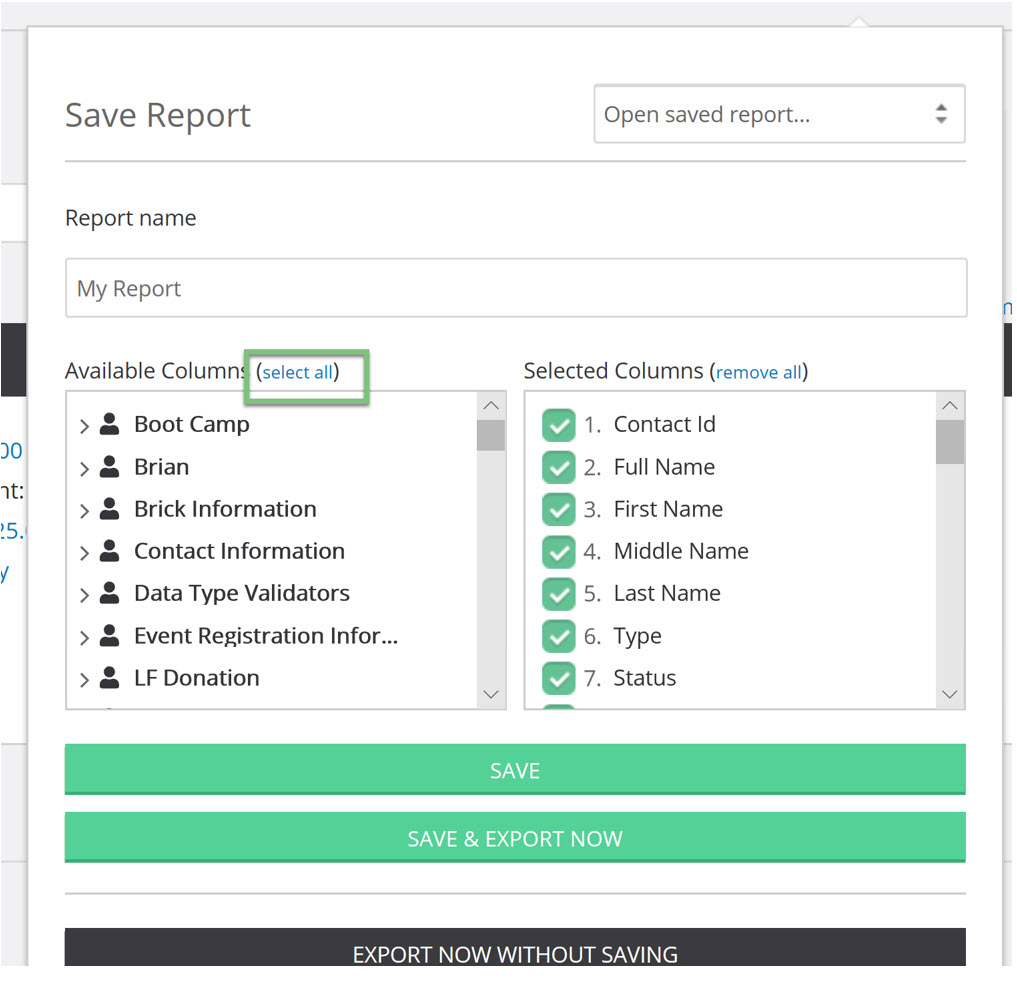 Removing all of the columns can be done just as easily by clicking on the remove all button next to Selected Columns.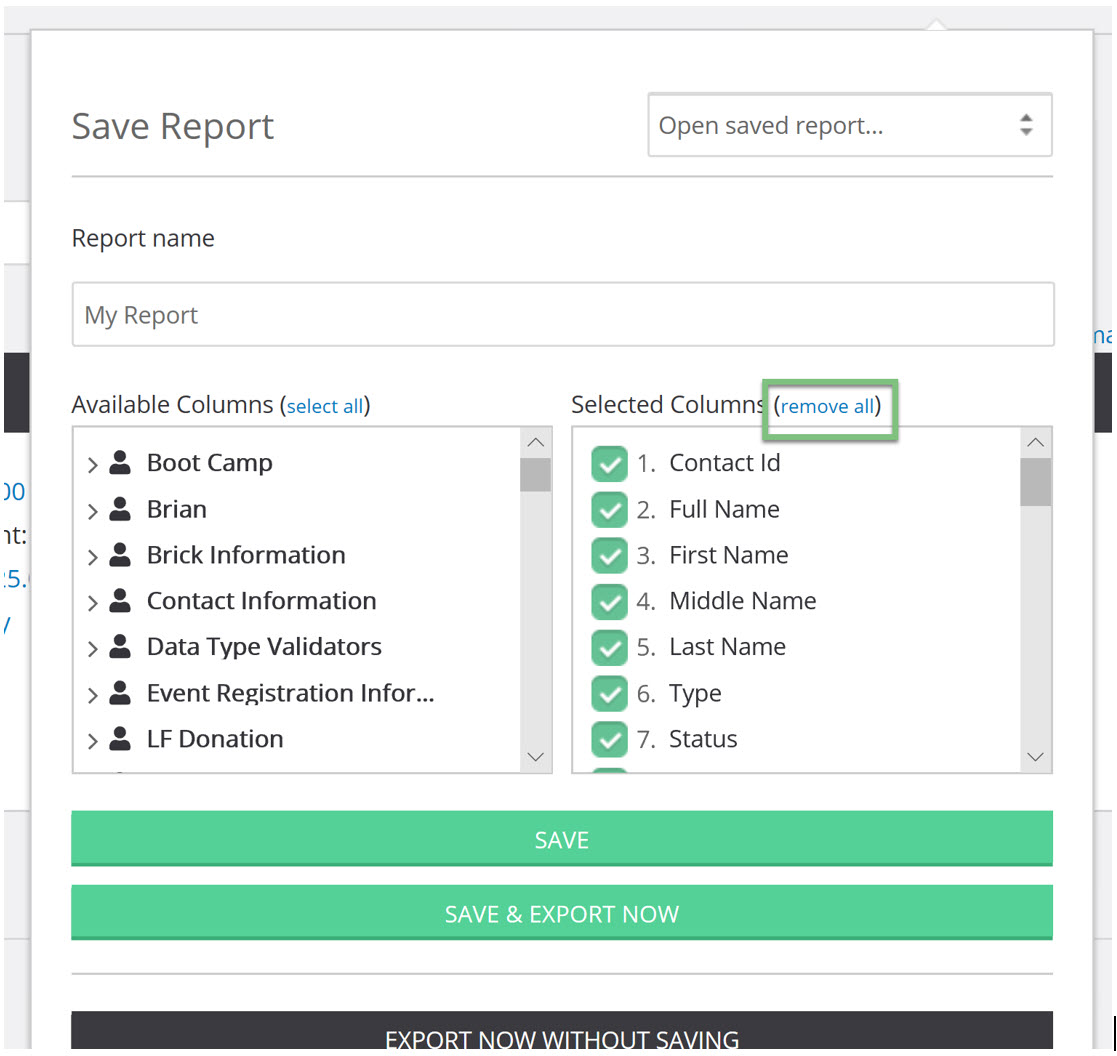 For more information on this feature, read this article



Show Member Status and Type in the Contact Summary Header
You will now be able to see the member status and type in on the contact screen listed in the contact summary header with the other basic contact information such as address and phone number

Data Jobs
Data trigger job to clear out groups, tags, and opt-in lists on contact records
Using our Trigger tool under Workflow & Automation, you will be able to clear any groups, tags, or opt-in lists that a contact may be assigned to. This can be done easily by toggling the assignment to yes to clear the tag. If no is toggled, nothing will be removed from the contacts. If Yes is toggled, all assignments will be removed. It is important to note, the removal of the assignments is all or nothing, and you will not be able to select which assignments will be removed and which assignments will remain.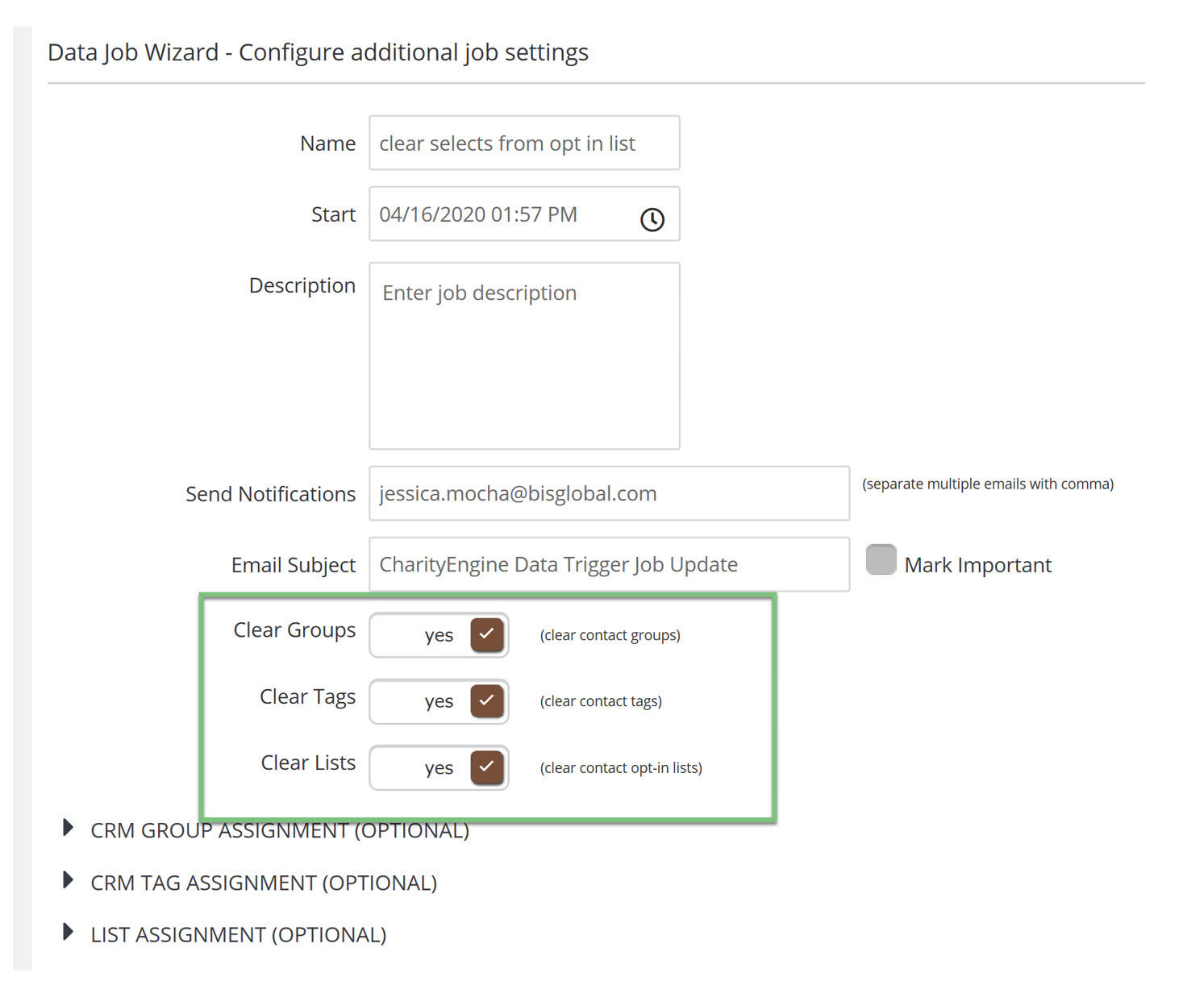 For further assistance clearing assignments, click here


Ability to change configuration of existing data jobs and user interface cleanup of job configuration
When scheduling your data job, you have the capability to configure how the data job will be viewed when contacts receive it. You will be able to configure who the email was sent from and what the subject of the email is.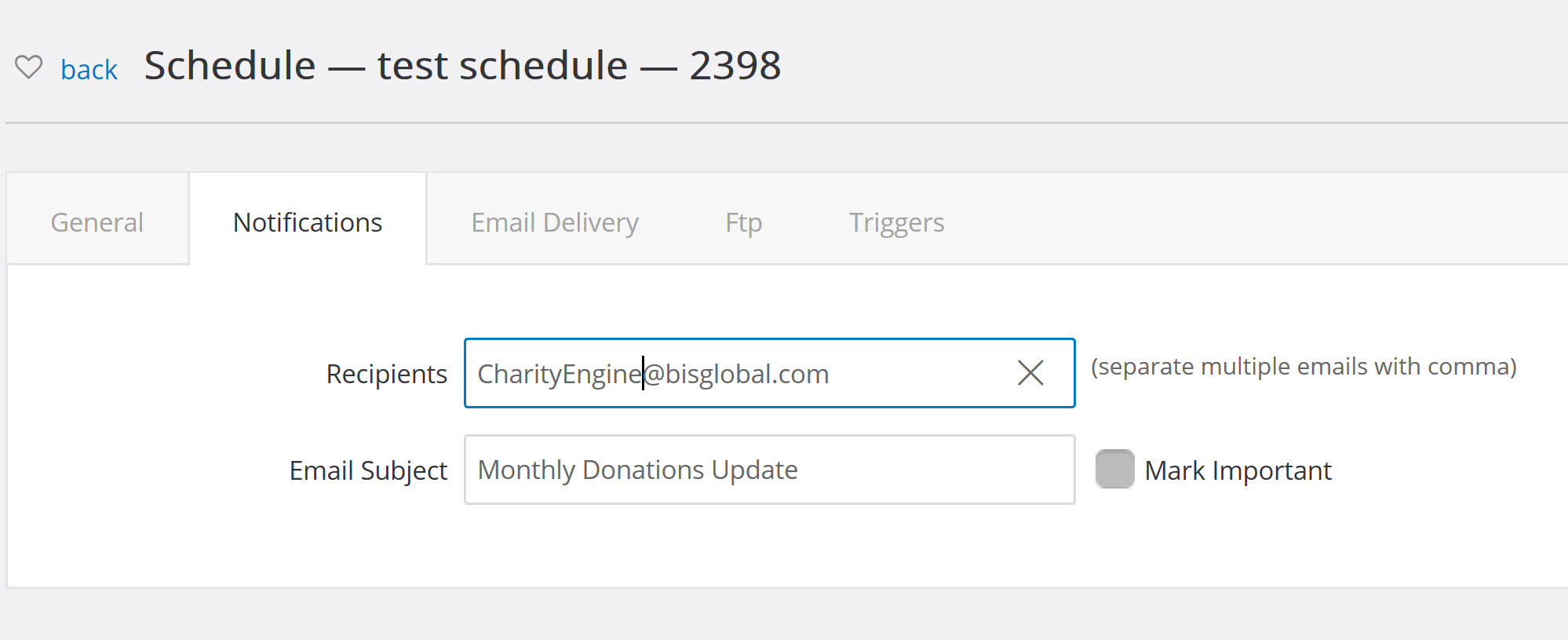 Multiple Payments for Registration
CharityEngine now allows multiple payment to be assigned to a single registration. This will promote additional donations from donors as well as the ability to have separate payment methods, such as cash and credit card.
To assign additional payments, navigate to the payment tab under registrations management. Click on the Add New button to add a payment.



You will be navigated to the transactions screen to create the transaction. Once the transaction has been created, navigate back to the registration management and you will now see both transactions.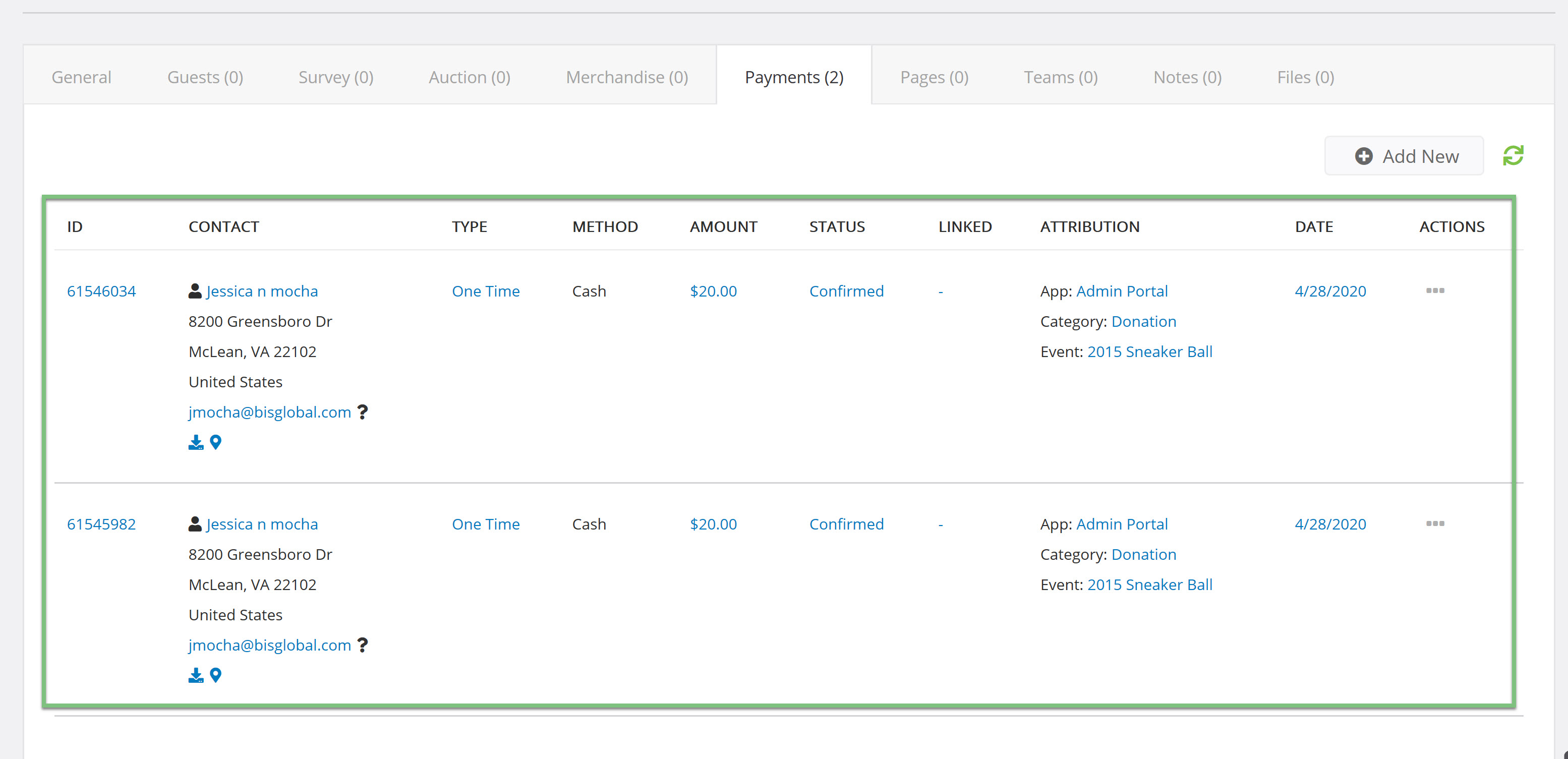 For additional help assigning multiple payments,
click here
Easy Access to Edit Contacts

To make editing contacts easier, CharityEngine has added an Edit button that will navigate the user directly into the edit mode for the contact. Click on the three dots under the actions column and select edit.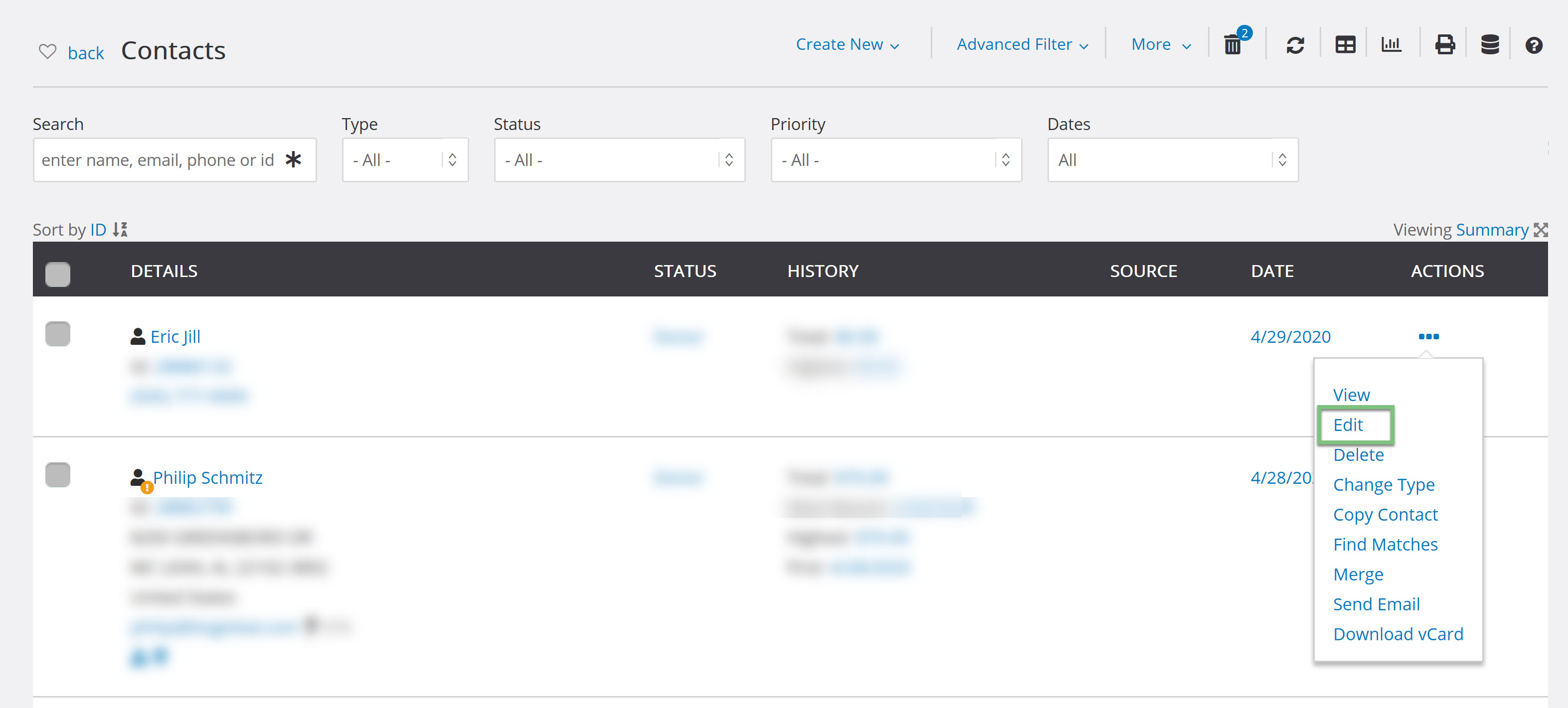 This will bring your directly into the edit mode for the contact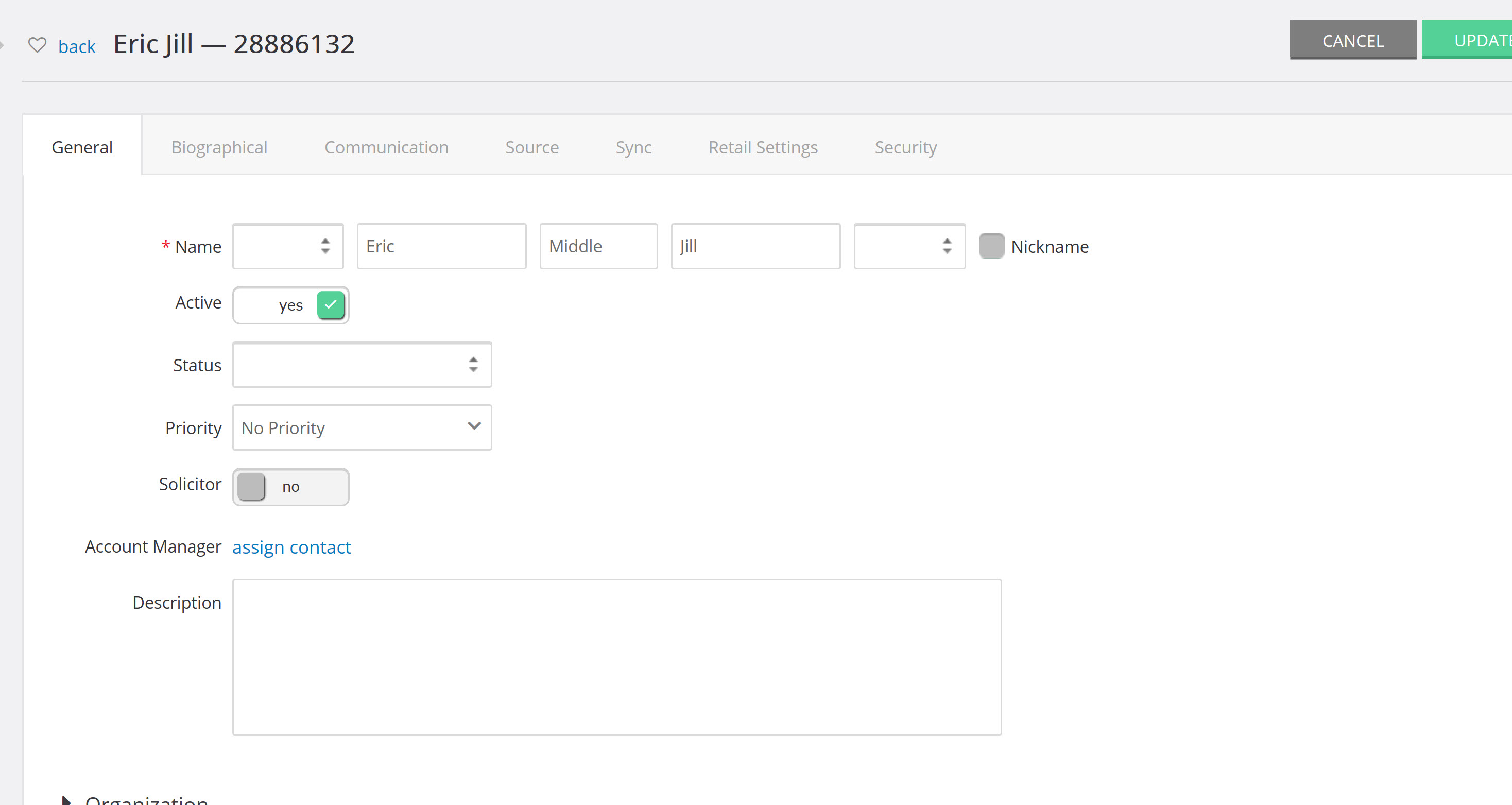 Applications Released
This upgrade and maintenance event will include patches and upgrades to the apps listed below:
Admin Console
Web Forms
Content Management System
Auctions
Advocacy
User Center
Data Jobs Processing
Peer-to-Peer Fundraising
Apps APIs