Removing Audience Members From Lists

Contacts can request to be removed from opt-in lists due to no longer wanting to receive communication from a specific list. Contacts can opt-out of the list themselves by using the user center, or users can remove the contact manually by managing the opt-in list.
For a contact to remove themselves from a opt-in list, instruct them to navigate to their user center dashboard and use the toggles to opt-out of the list.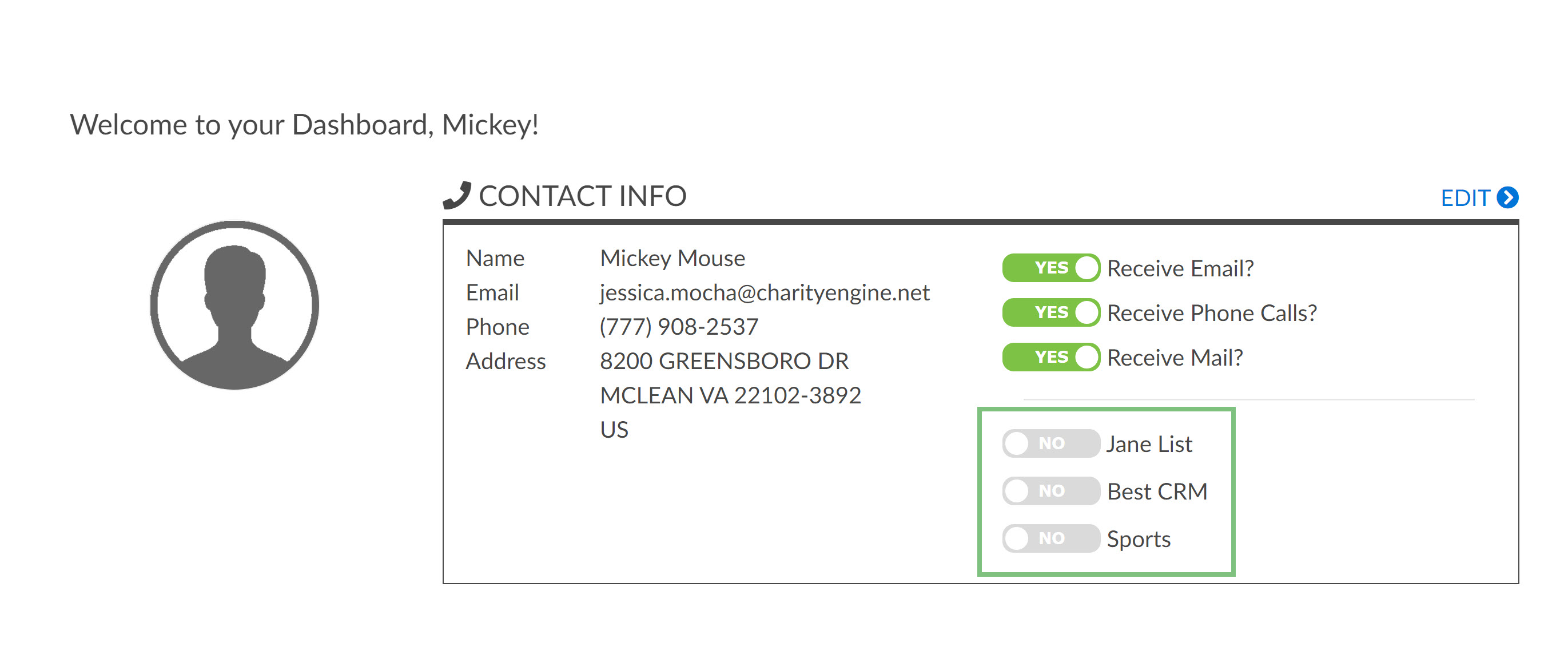 One way for users to remove audience members is to manage the list. Navigate to Campaigns> List Management > Opt-In Lists and search for the list you wish to manage.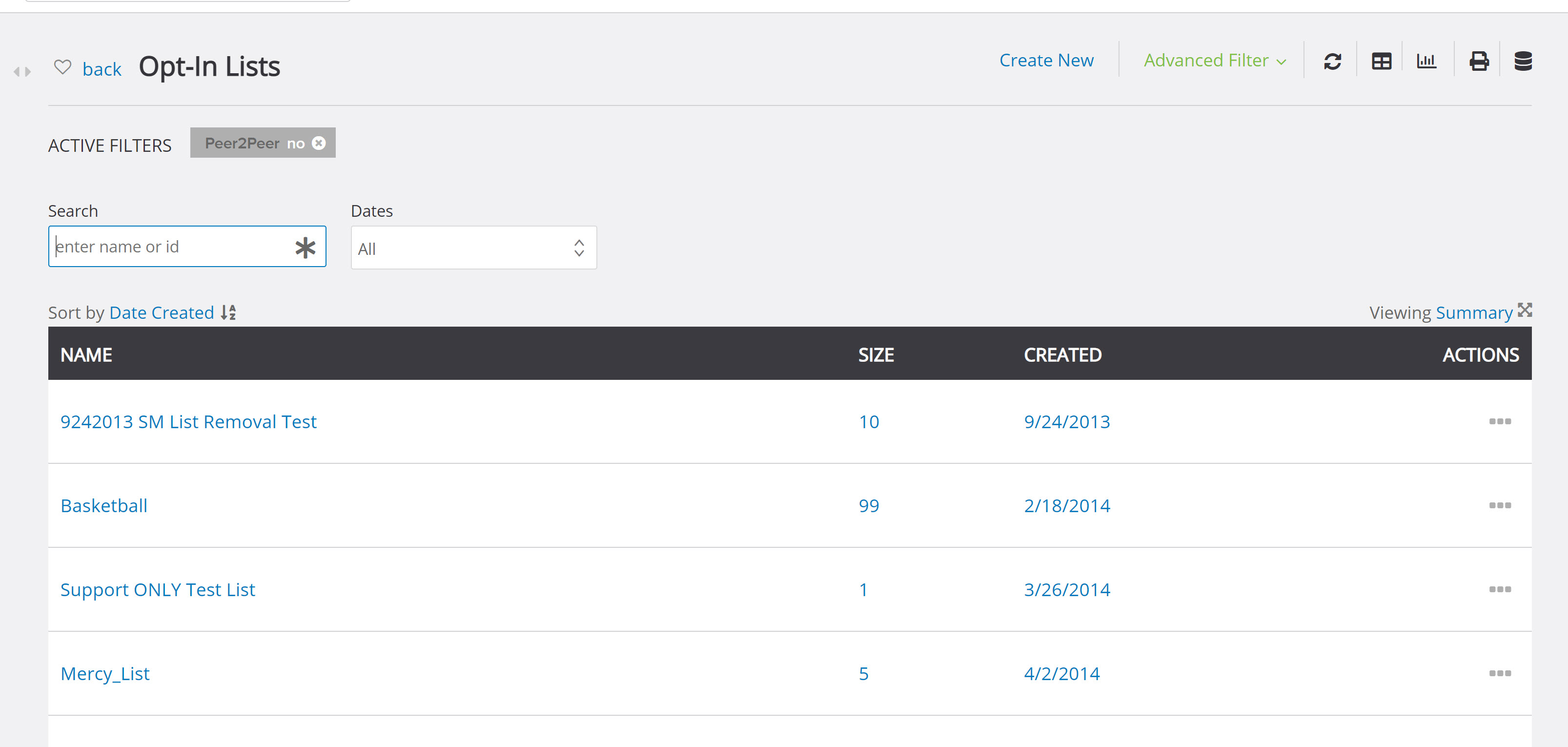 Click on the size number to view all contacts in the list.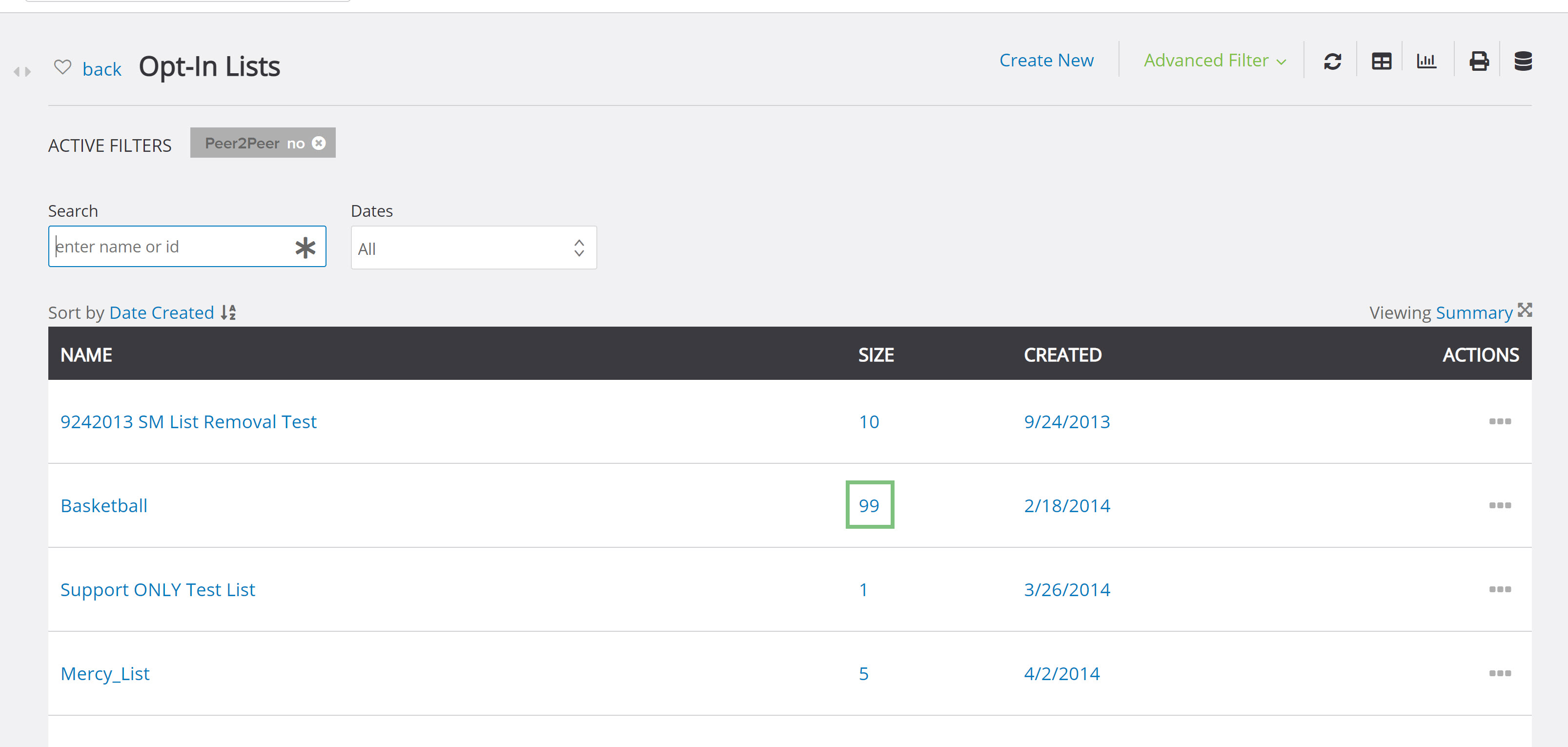 You will be navigated to the contact listing screen and a filtered list of contacts will be displayed.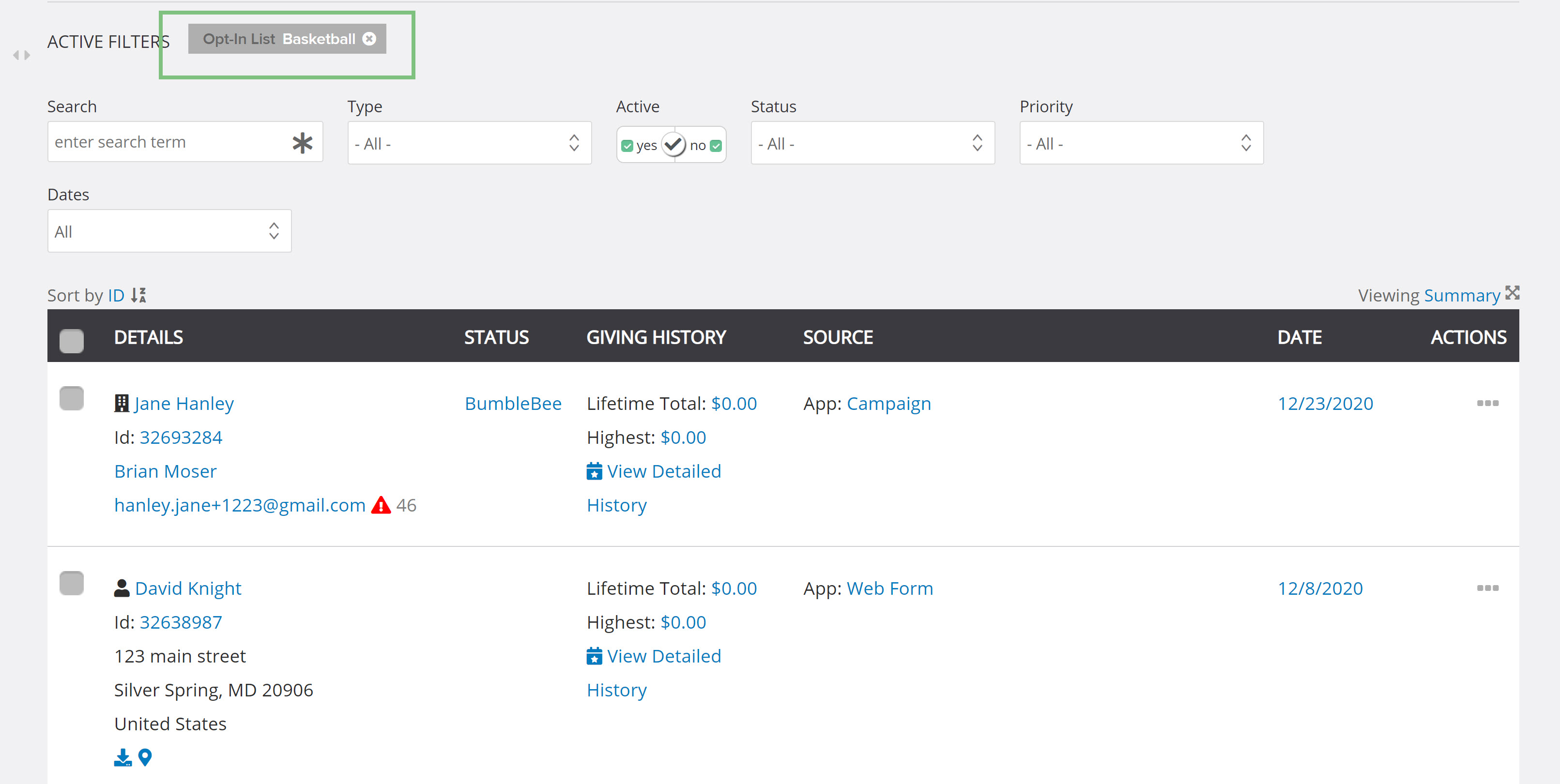 Click view under actions to view the contact record of the contact you are removing from the list.



Use the Go To drop-down to quickly navigate to the Opt-In lists.



Click delete to remove the contact from the list.



Removing audience members can also be done in bulk using queries and the importer tool. For more information on removing audience members from a list in bulk, please read this article.