Scheduling an Export Data Job

Once you have created an export data job, you can schedule for this report to be sent on a regular basis. Navigate to the Import/ Export Jobs screen and select the Export Data Job that you wish to schedule.
Click on the three dots under the Action column and select schedule

This will allow you to schedule this export data job as frequently as you like. Create a name, a start date, the export Data job you are scheduling, and a description of the data job.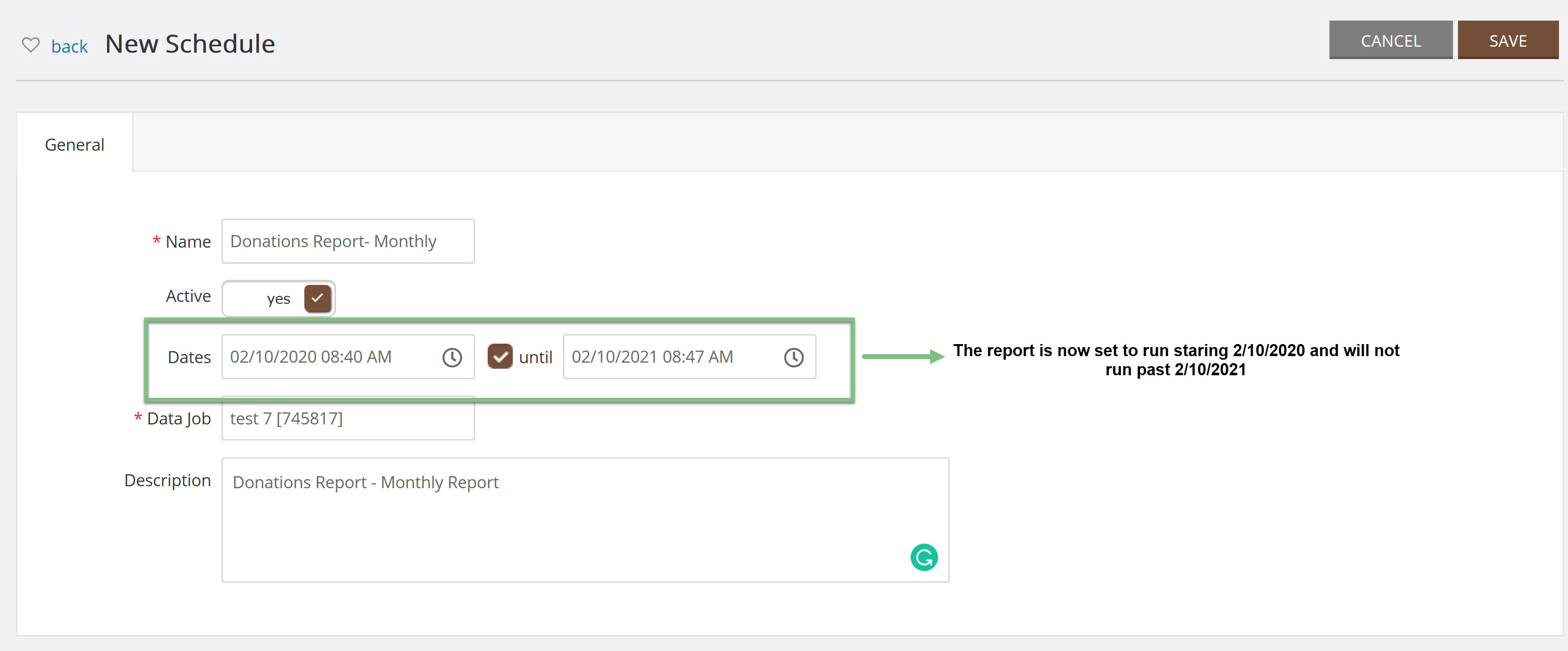 If you would only like the job to be scheduled through a certain date, ensure that the "until" box is checked, and this will allow you to set the date the report will be run through.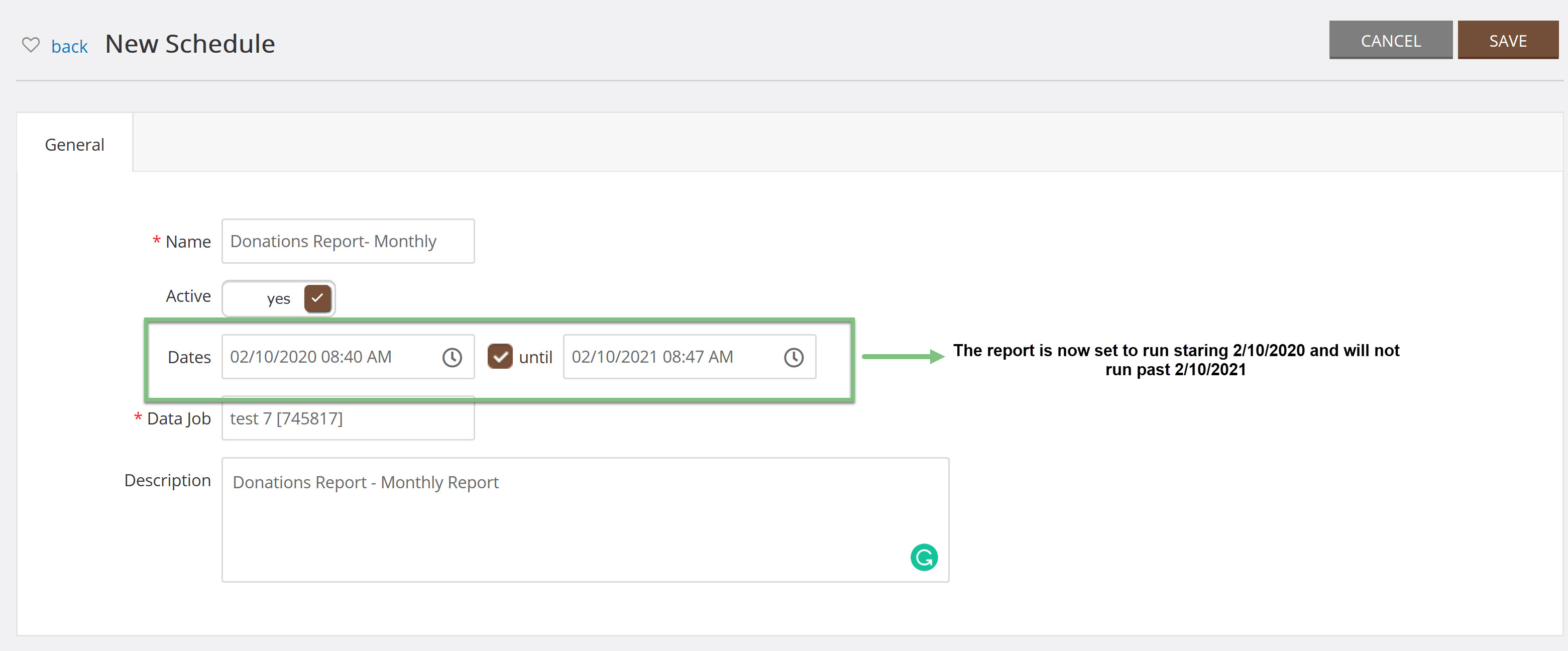 Click the Save button to schedule the export data job and the Trigger Tab will appear.

This tab will allow you to see the frequency of the export data job. Select from the first Drop Down the frequency.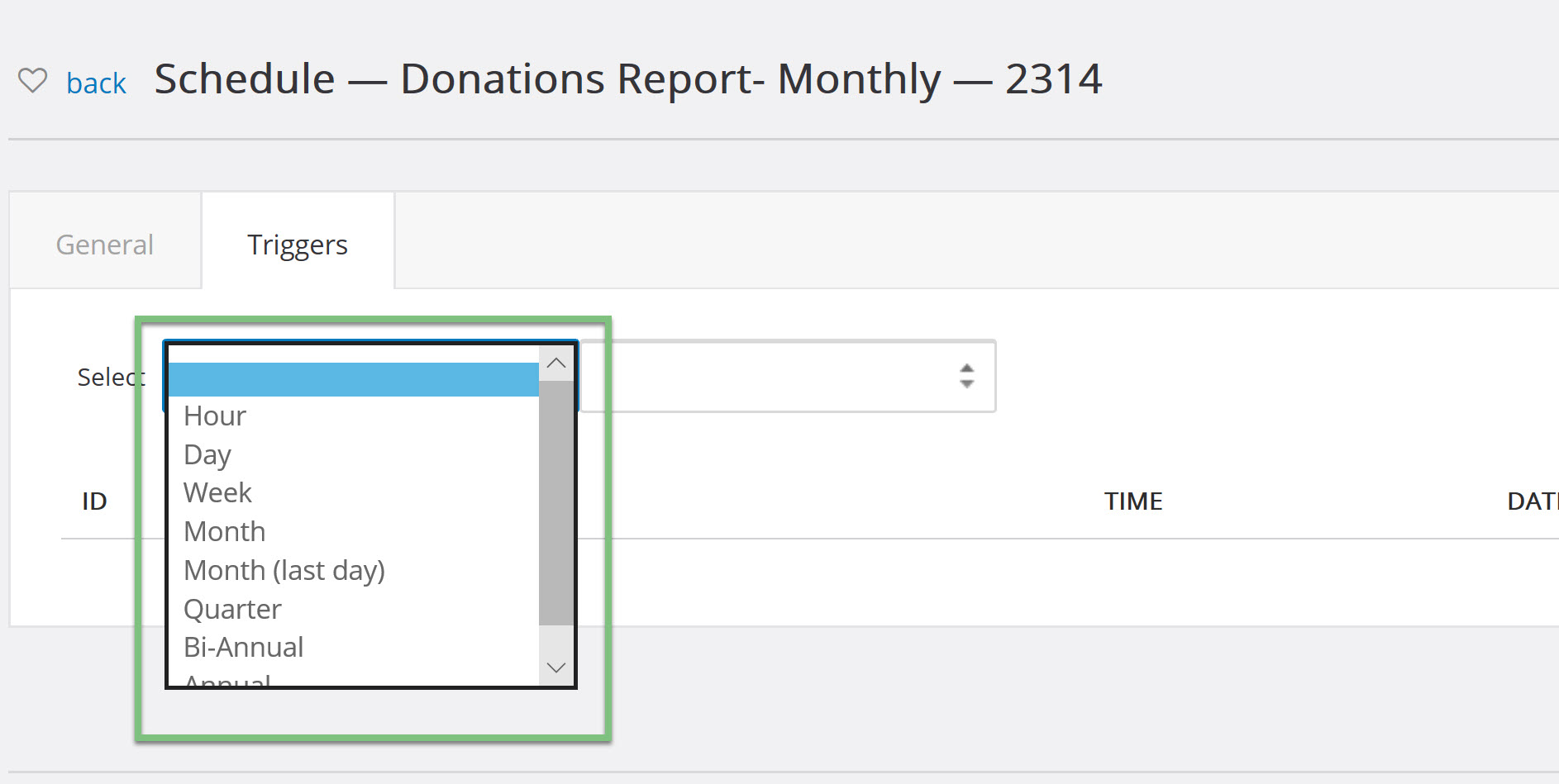 Once the frequency is selected, Select the date that the report will be sent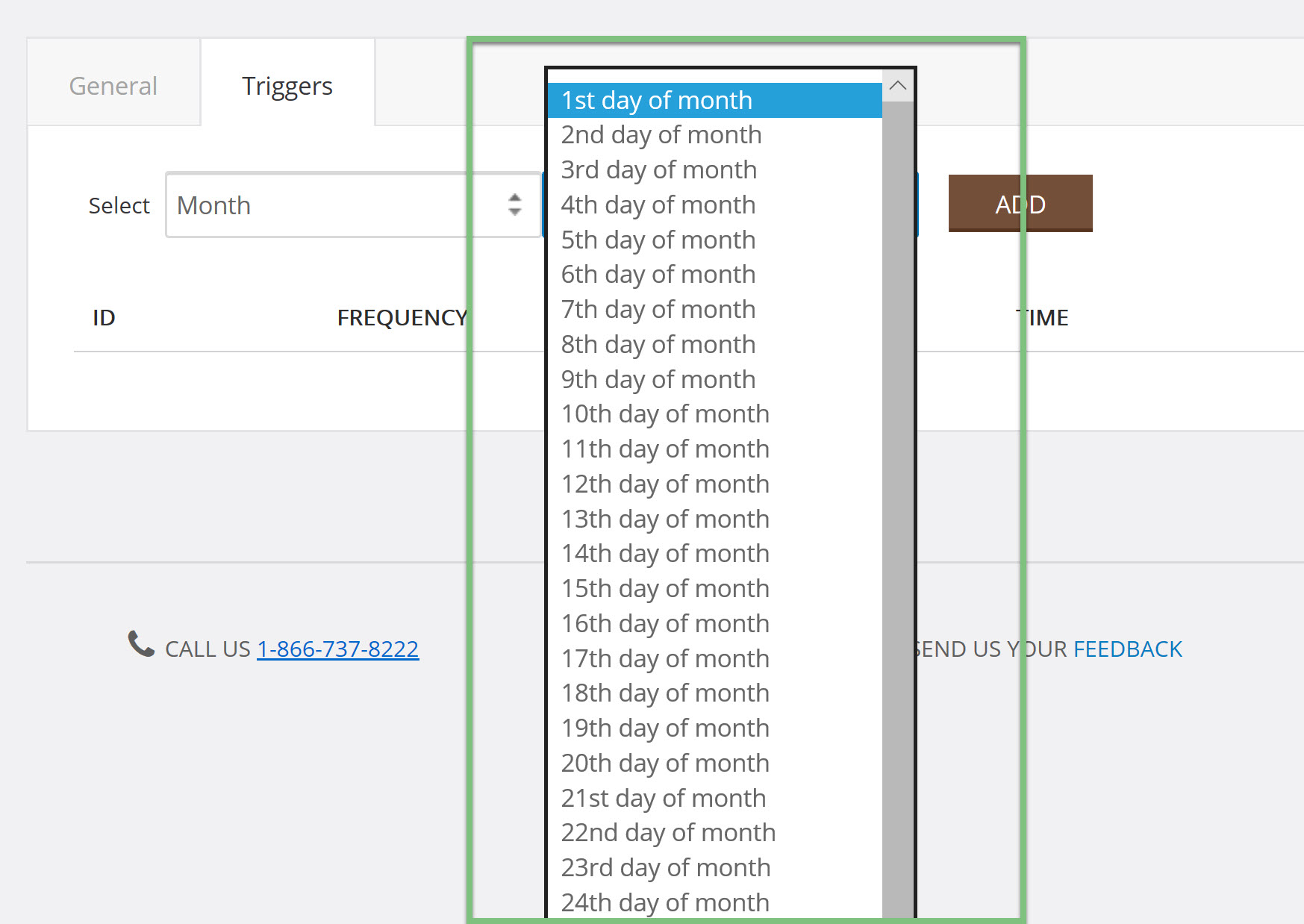 Selecting different frequencies will change the selection for the dates. For example, if you have selected to send the report on a weekly basis, the second drop-down will change to days of the week.

Click the "ADD" button to set the frequency. This information will now appear below.

If the frequency of the export data job needs to be changed, select "delete" under the actions column and then you can create a new frequency.

Ensure that you have saved your work by clicking the save button. A green bar will appear at the top of the page that will state Record successfully updated.

To delete the scheduling of the export data job, navigate to the Job Scheduler and find the data job that you have scheduled.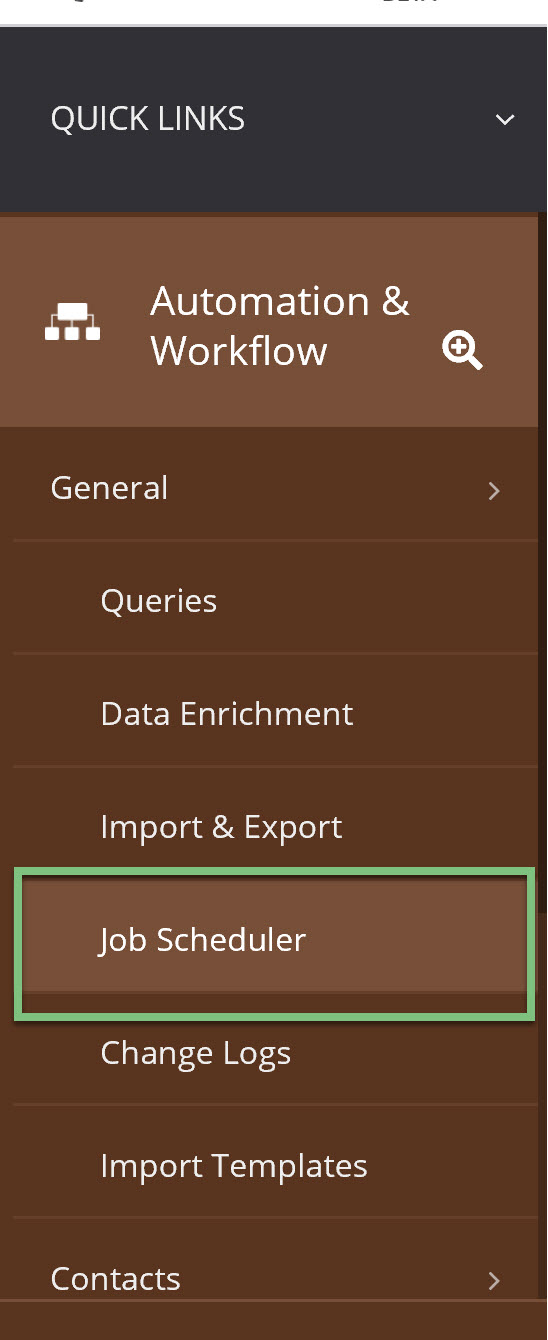 Under the Actions column, select delete and the export data job will no longer be scheduled to be sent.