Setting Filters for Acknowledgments

It is very helpful to set your filters using the Advanced Filter Tab that are available for you and for segmentation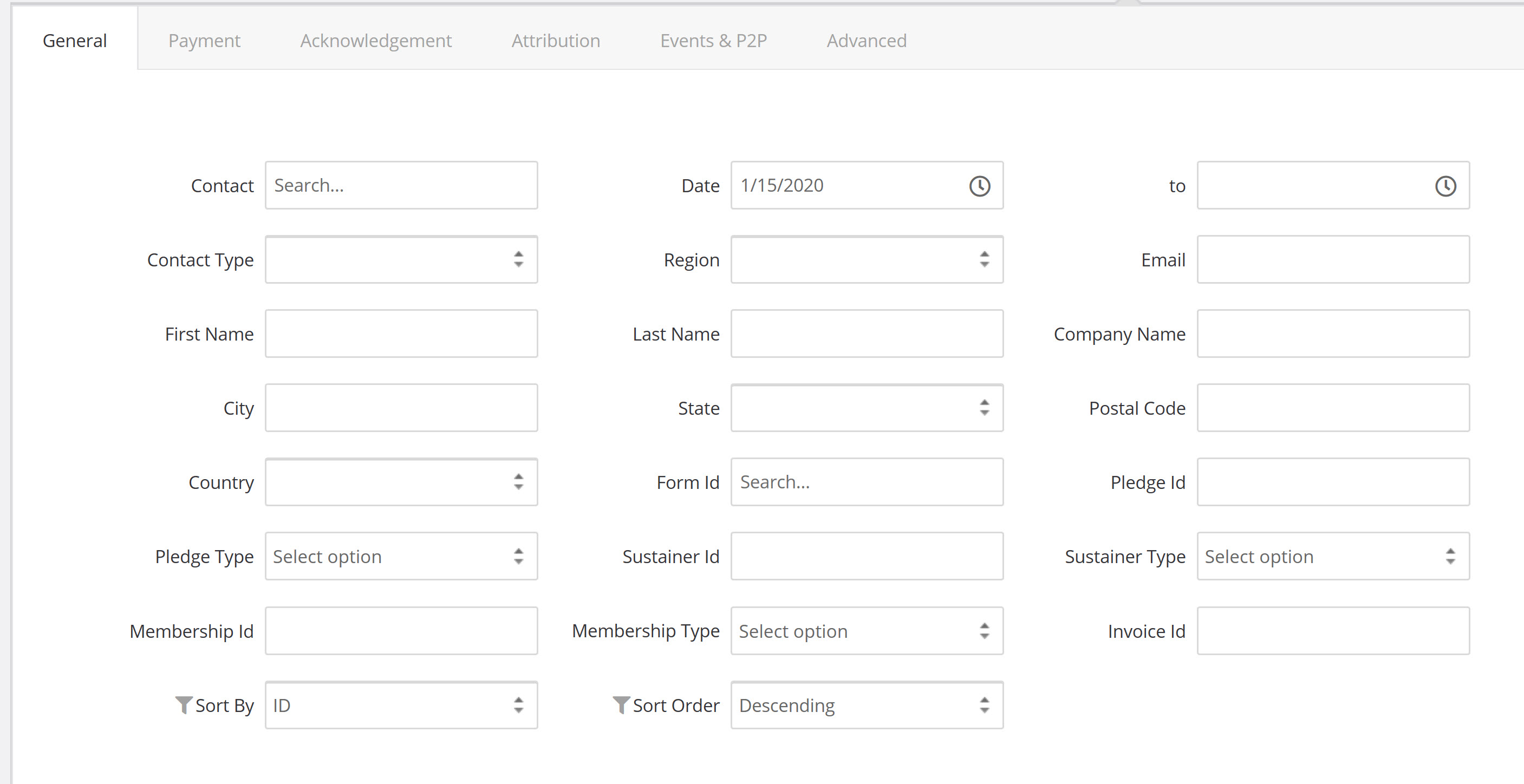 Set your filters: Payment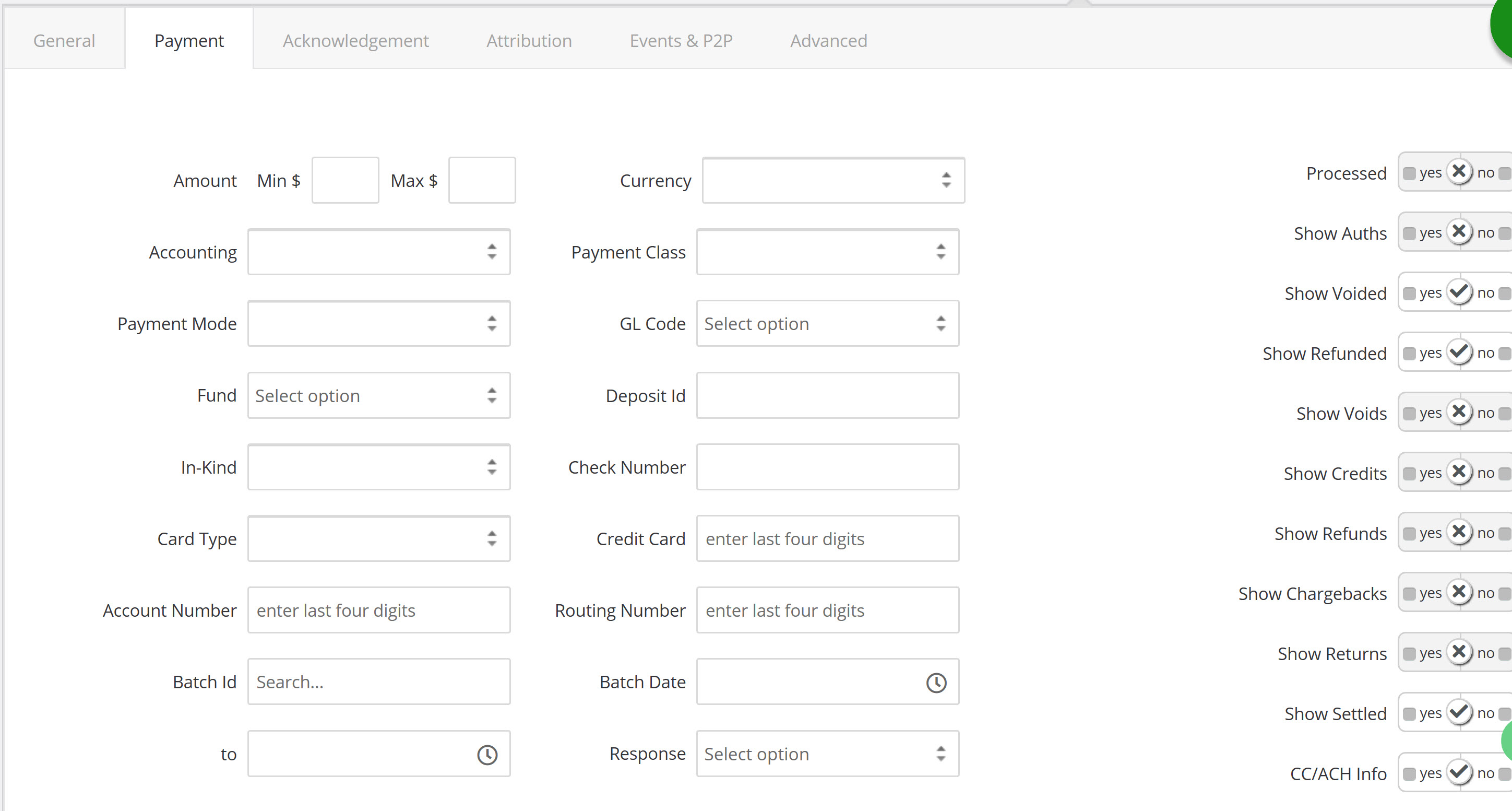 Set your filters: Acknowledgement
NOTE: The Has Email and Has Address filters are helpful in pulling out individuals who would not be able to receive that type of acknowledgment.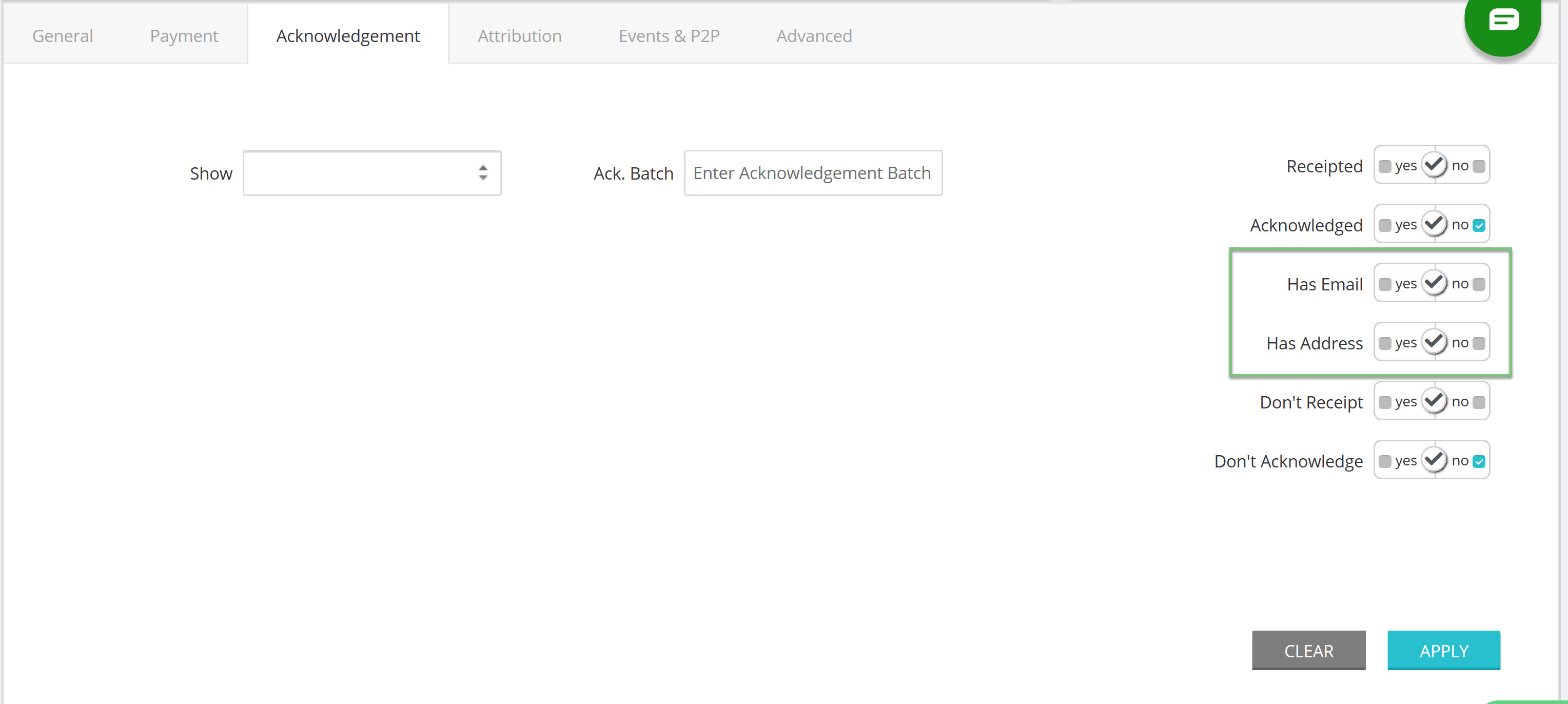 Set your filters: Attribution
NOTE: Three important filters here are Campaigns and Initiatives, as you may have specific communications for individuals who gave per a specific message, and Solicitor, if you'd like to pull a segmentation based on the Solicitor/Account Owner.

Set your filters: Events & P2P

Set your filters: Advanced
You will likely not use this tab for segmentation other than possibly for Import Job ID.

To save your filters for future acknowledgments, click the save search and export setting icon at the top of the screen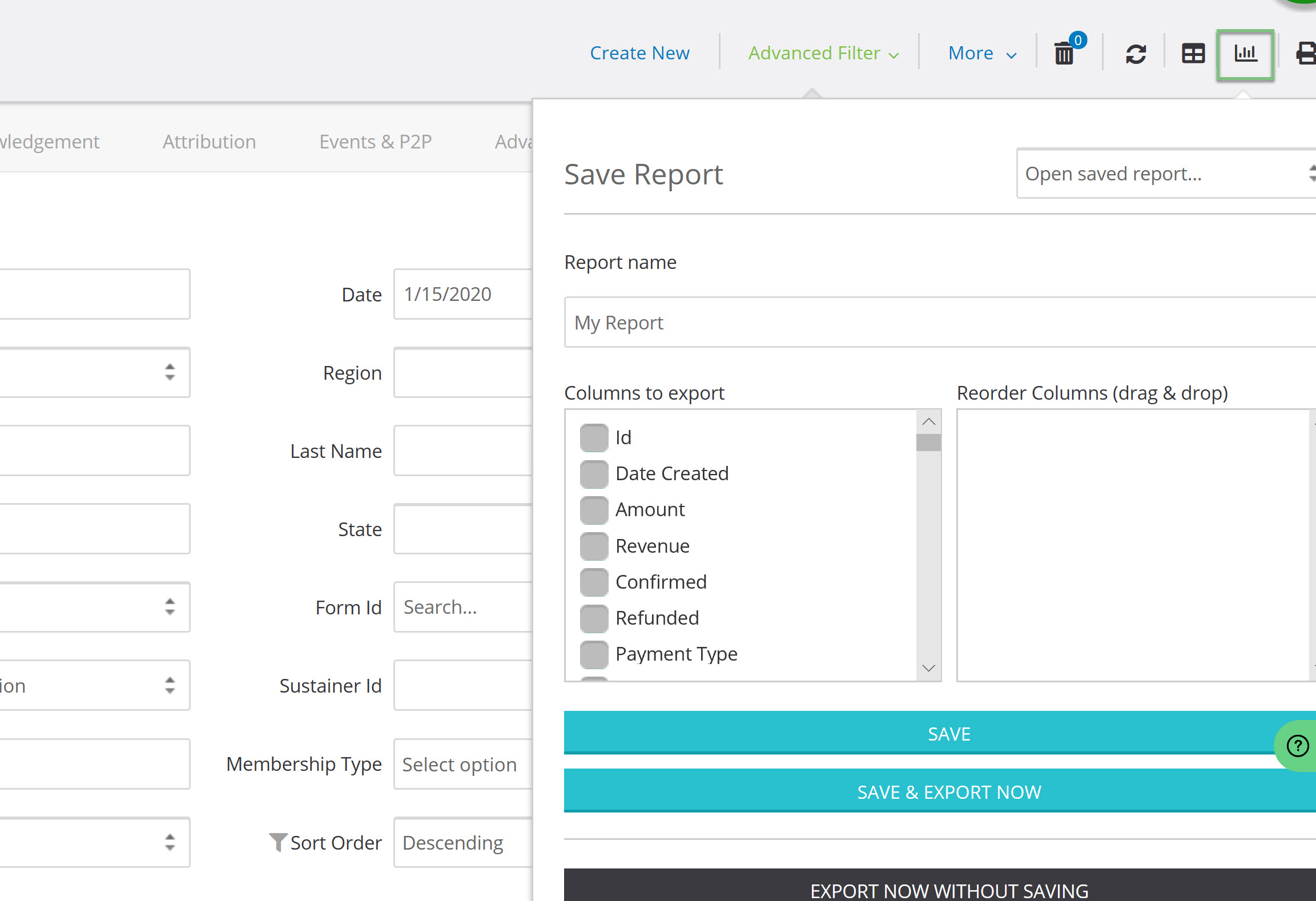 For more information about acknowledgments click Here