Shipping Options for Fufillment Center

You will want to configure your shipping options while setting up your fulfillment center to determine shipping and handling fees as well as if you would like to set up free shipping for your customers.
Navigate to the shipping tab and start with the settings tab. This is where you will configure your domestic (Dom.) and international (Intl.) handling fees.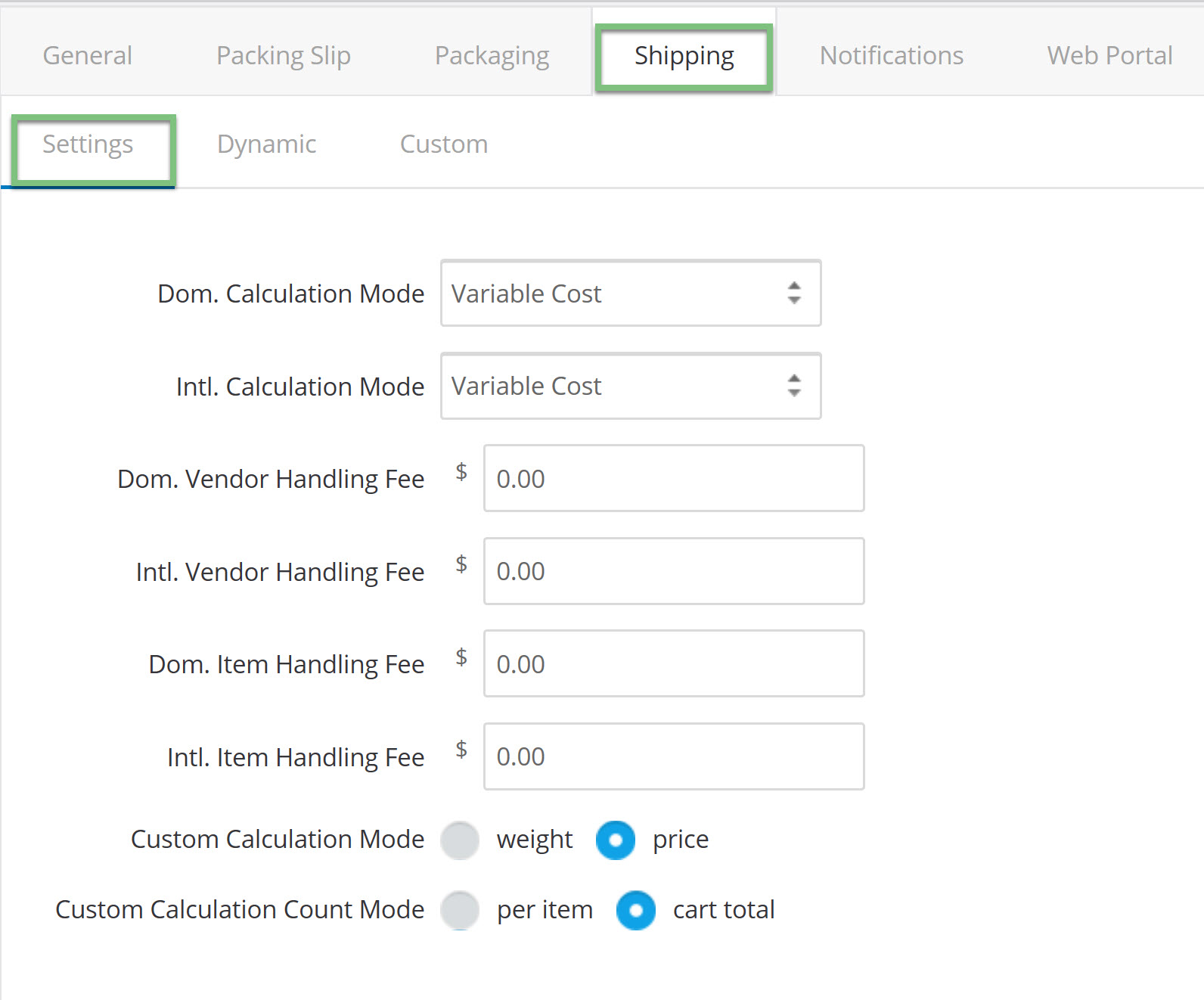 From the two Calculation dropdowns, you will be able to select Variable Cost, which calculates the cost by your configured settings, or dynamic, which calculates the cost by what your carrier has configured.

You will also need to configure if you want the custom calculation mode to be by the price of the item or by the weight of the item, as well as the custom calculation mode per item or per the cart total.



If you have selected Dynamic Mode, you will need to configure your shipping options by navigating to the Dynamic subtab.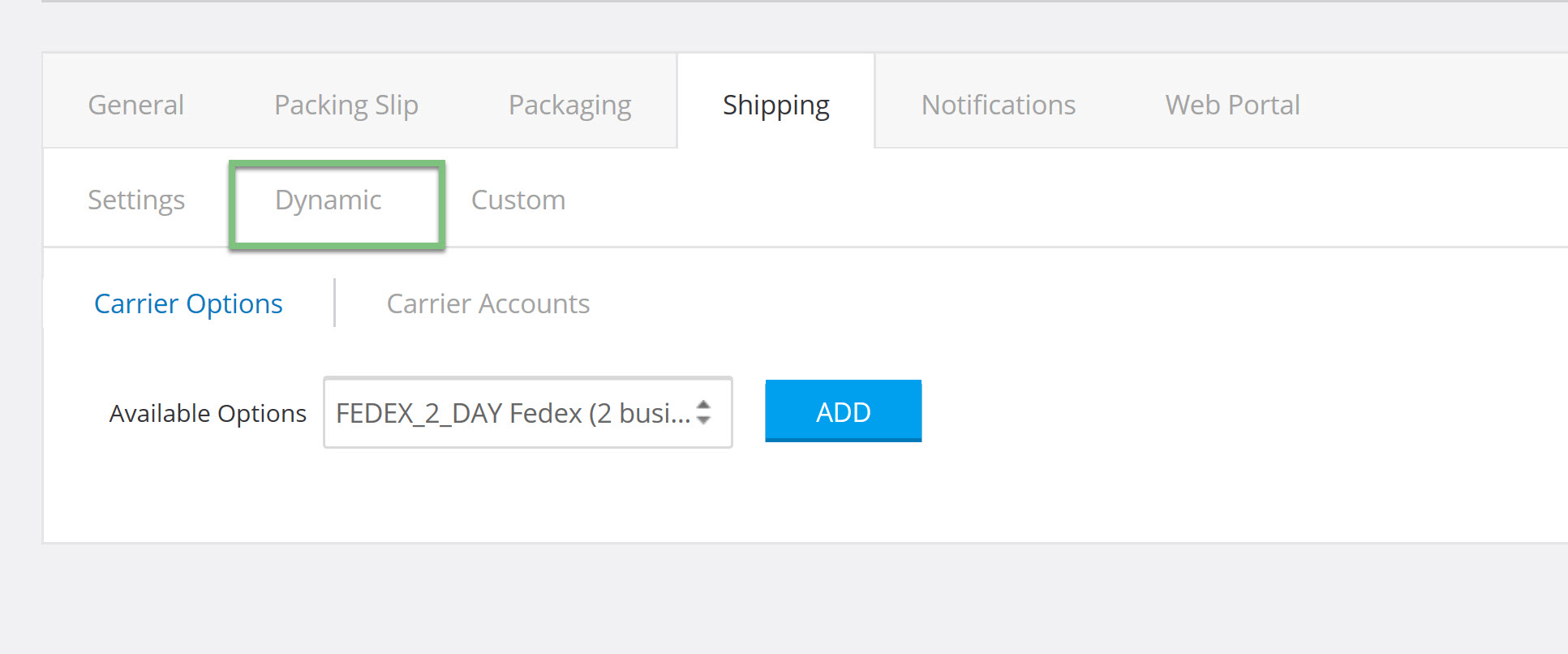 Use the drop-down to select the available options for shipping and click add to select the option.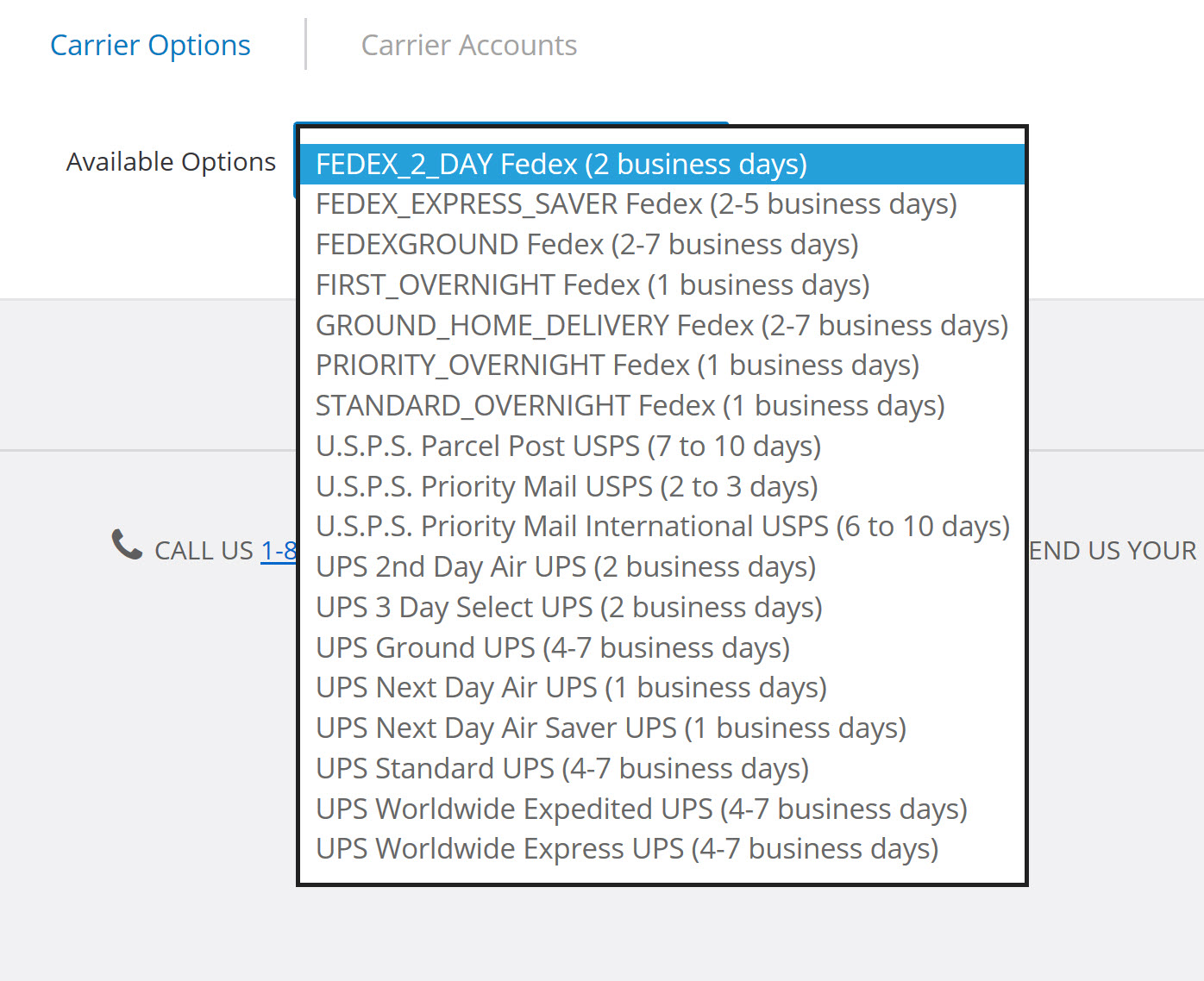 If you would like to configure your own shipping options, navigate to the Custom subtab and click on Domestic or International to configure both options.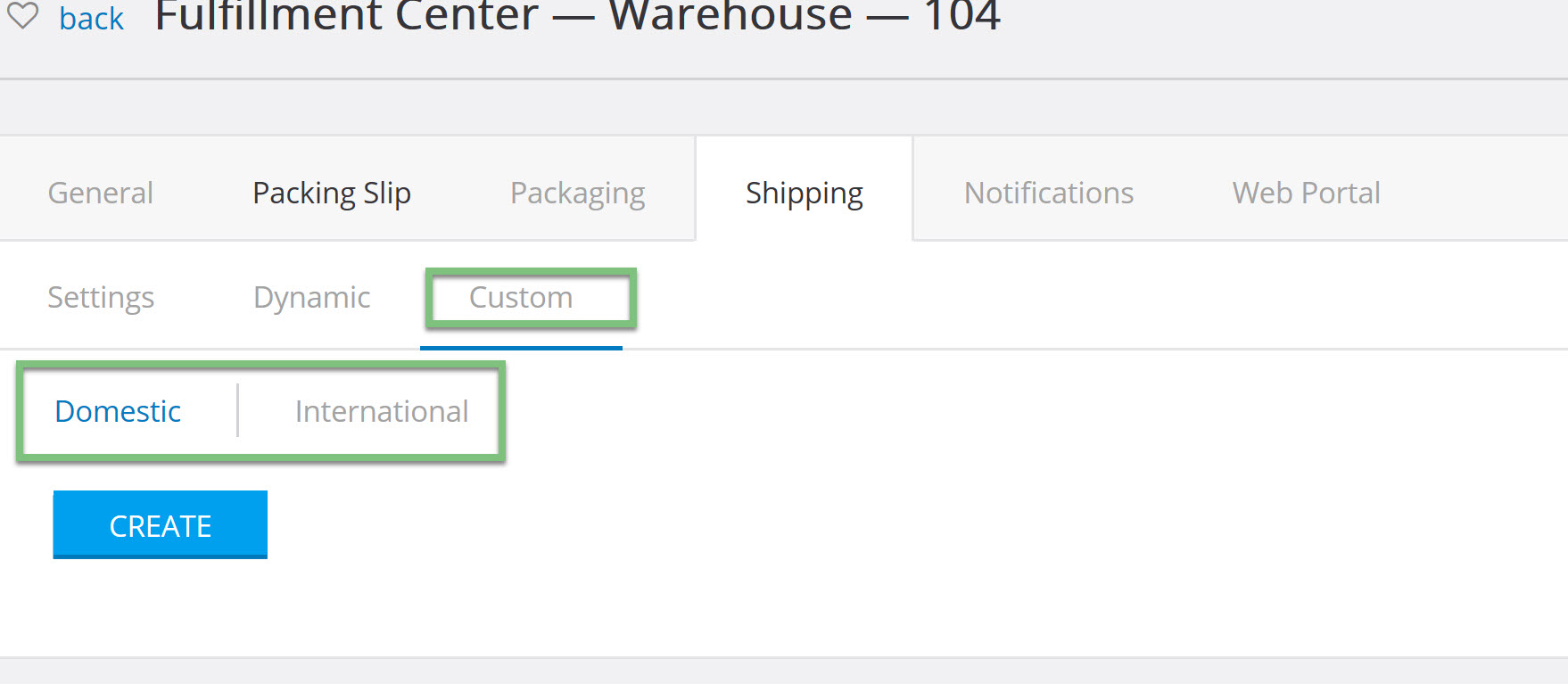 Click on Create and you will be navigated to a page to name the custom shipping option and configure the rate.



The new shipping rate will now show under your domestic subtab. If you need to edit the shipping option, click on manage on the right side of the screen.