Shipping and Handling Fee Configuration

Handling fees can be configured in two ways, in your global configurations or through individual fulfillment centers.
To configure global shipping and handling settings, navigate to Configuration > Inventory & Shipping > Shipping Settings. You will be able to select the website the shipping and handling settings apply to, select if international shipping is turned on, and control handling fees for domestic and international shipping.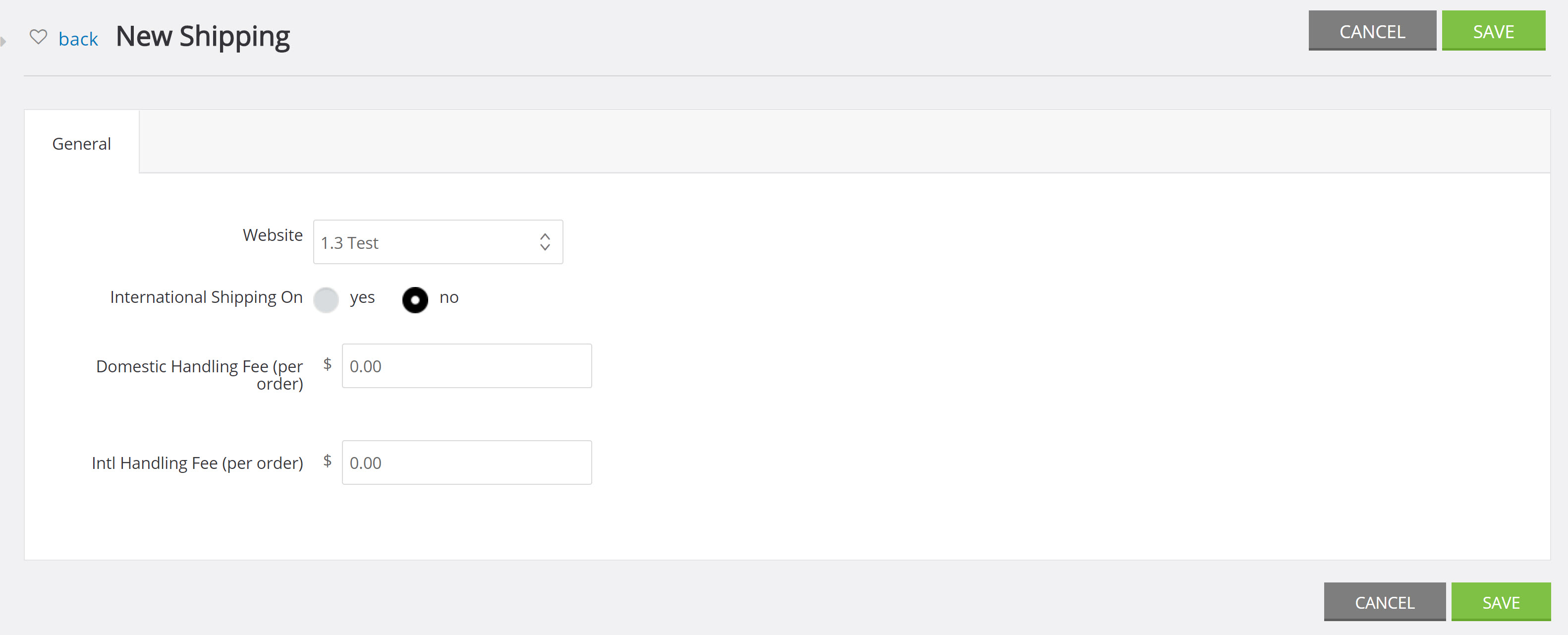 Note: Once the global shipping settings have been configured, these will automatically be applied to your shopping carts. You will not need to configure shipping fees on your cart unless you would like different fees on different carts.
To configure shipping fees for individual fulfillment centers, navigate to Merchandise & Logistics > Fulfillment Centers > Search & Manage and click manage on the fulfillment center you want to configure the shipping fees for.
Note: To have a shopping cart, you must have a fulfillment center where products are managed.

On the Shipping Tab, you will be able to override any global shipping and handling settings by entering the fee amount into the text boxes.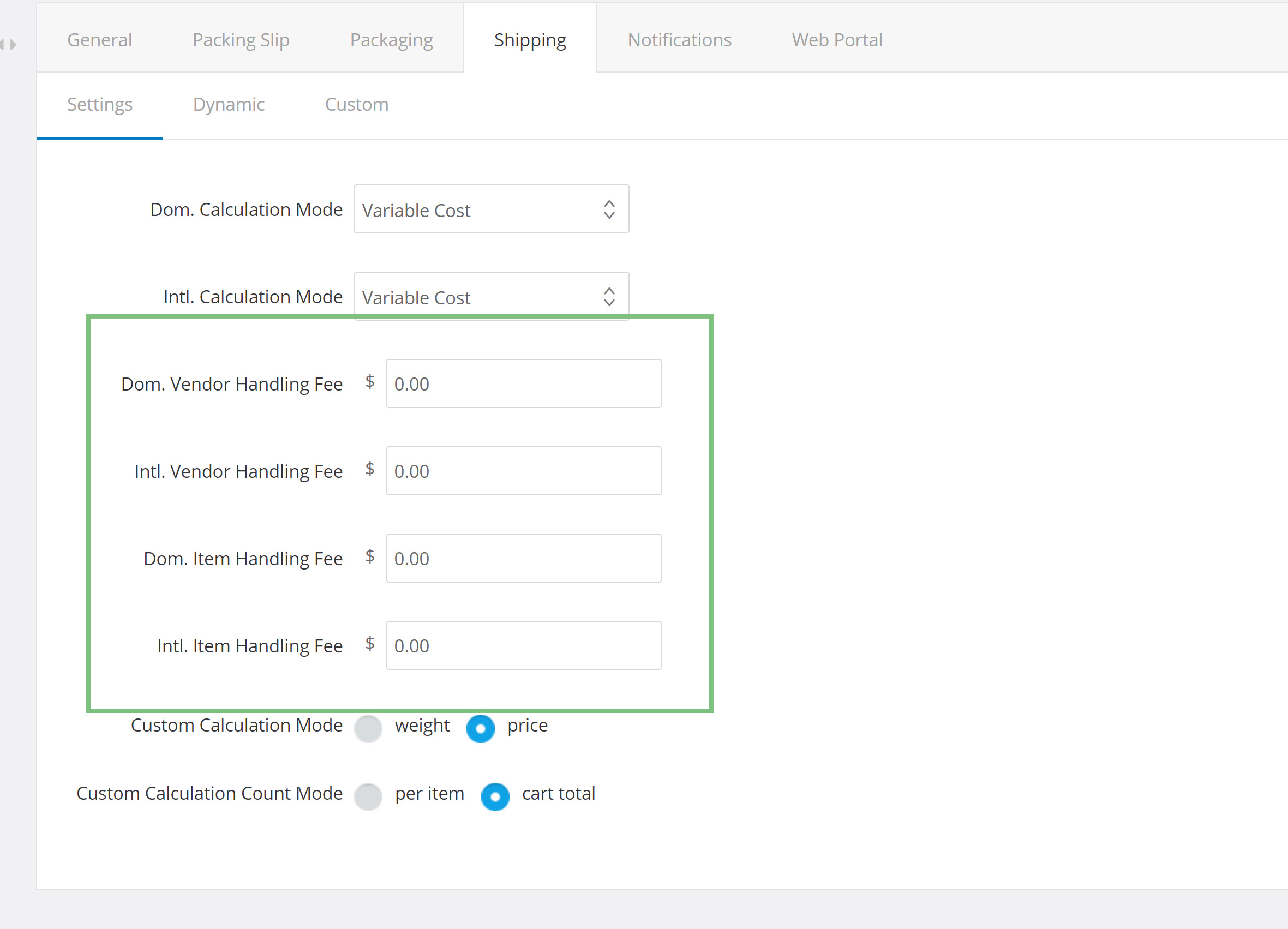 From this tab you can also select how you want the price to be calculated, by either weight of the items or by the total price of the cart. Use the radio buttons to select weight or price.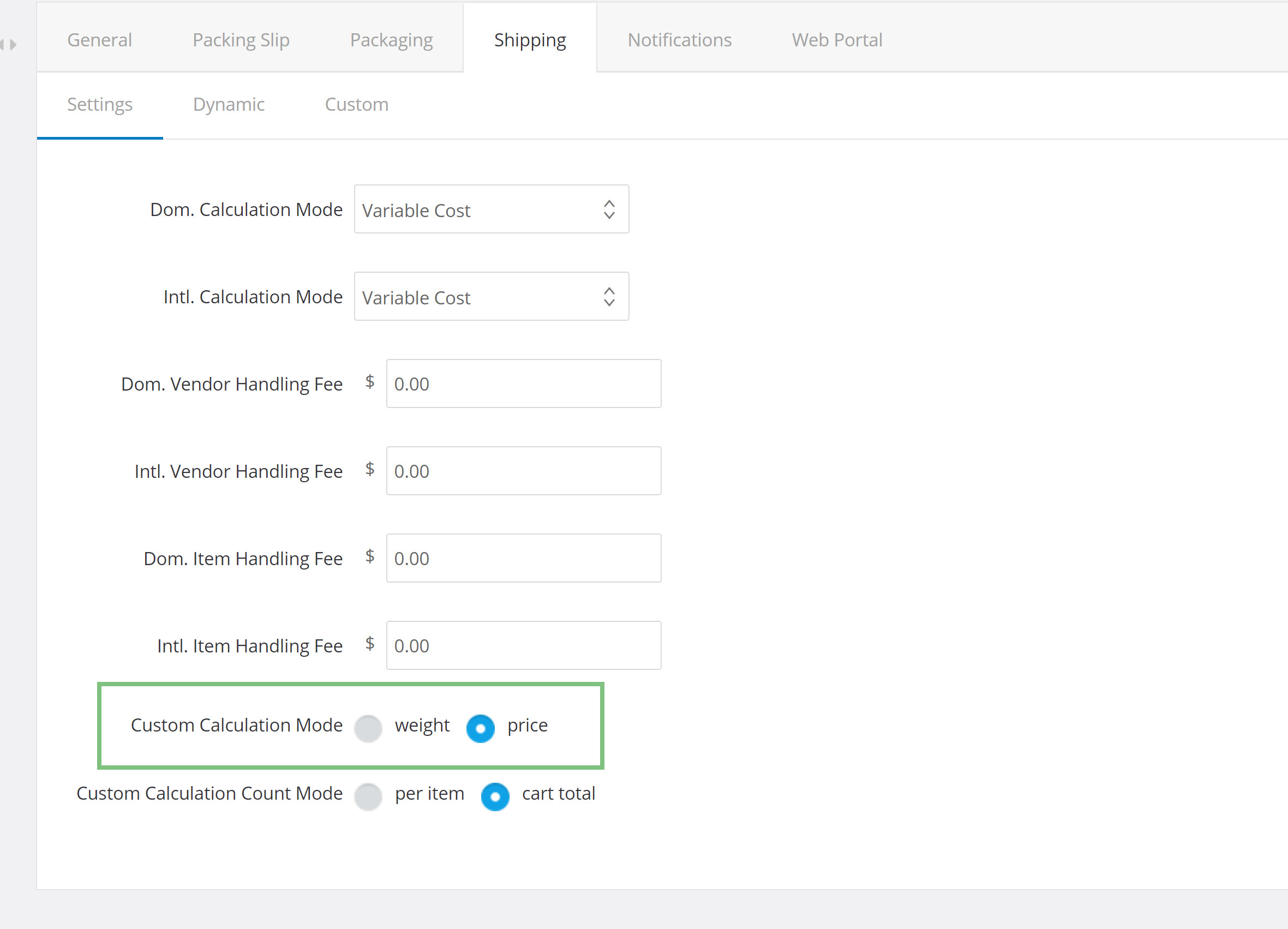 In the fulfillment center, you can also select what carrier options are available during checkout under the Dynamic Tab. Use the drop down to select the carrier your fulfillment center will be using.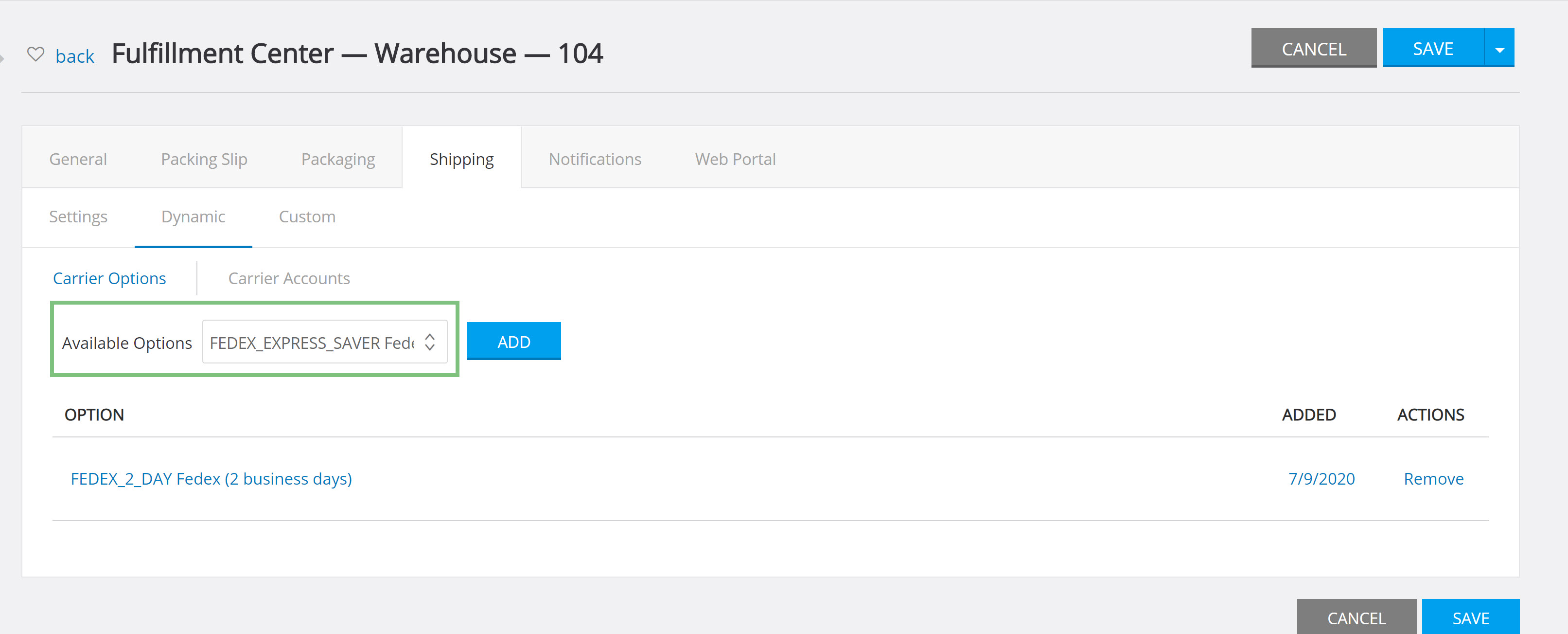 The last step in configuring your shipping fees, is done on the Checkout tab of your website.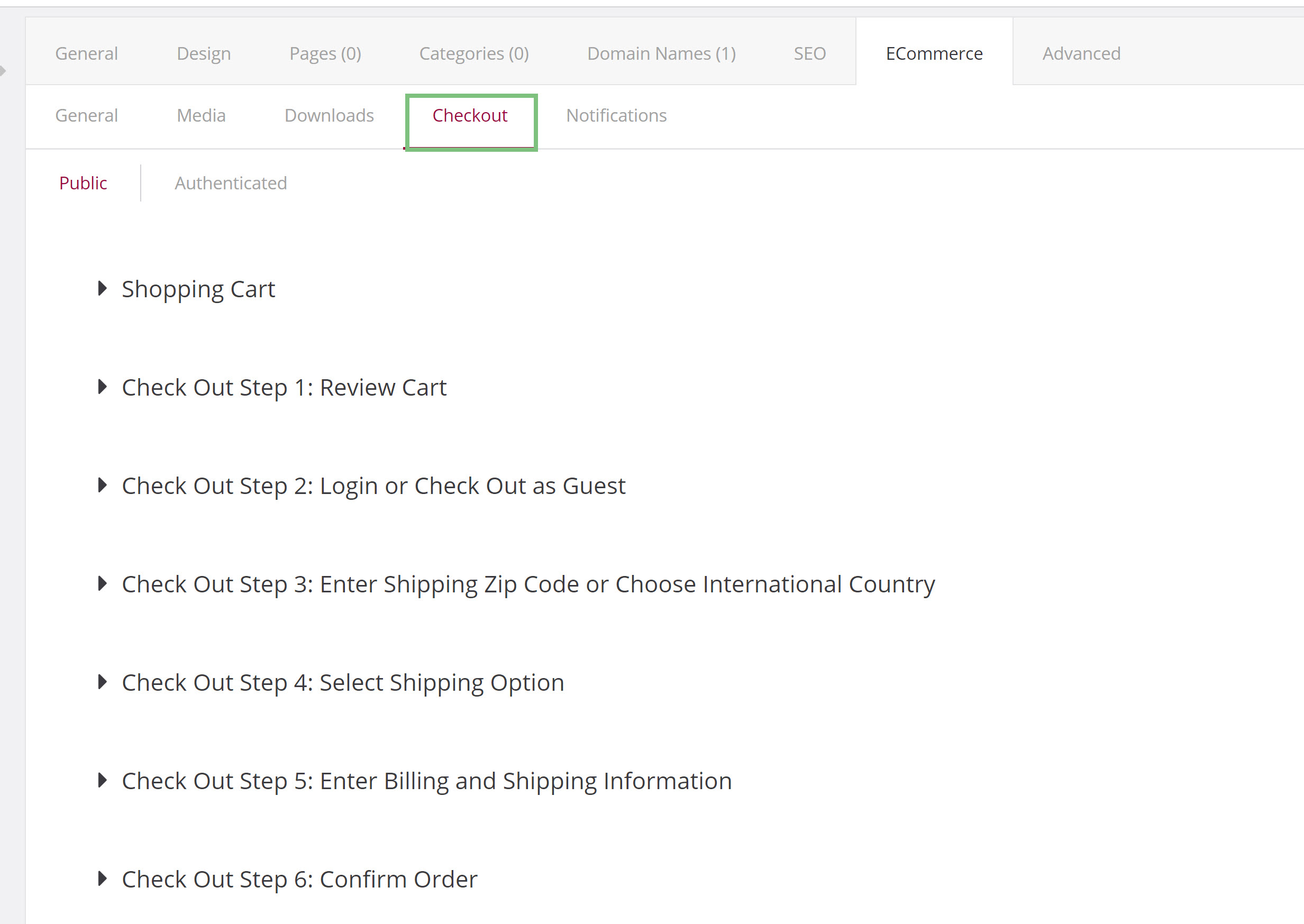 Notice there are two subtabs, Public and Authenticated. Public will be used for guests who have not logged into an account, but still wish to purchase items, and Authenticated will be used for users who have logged into their accounts.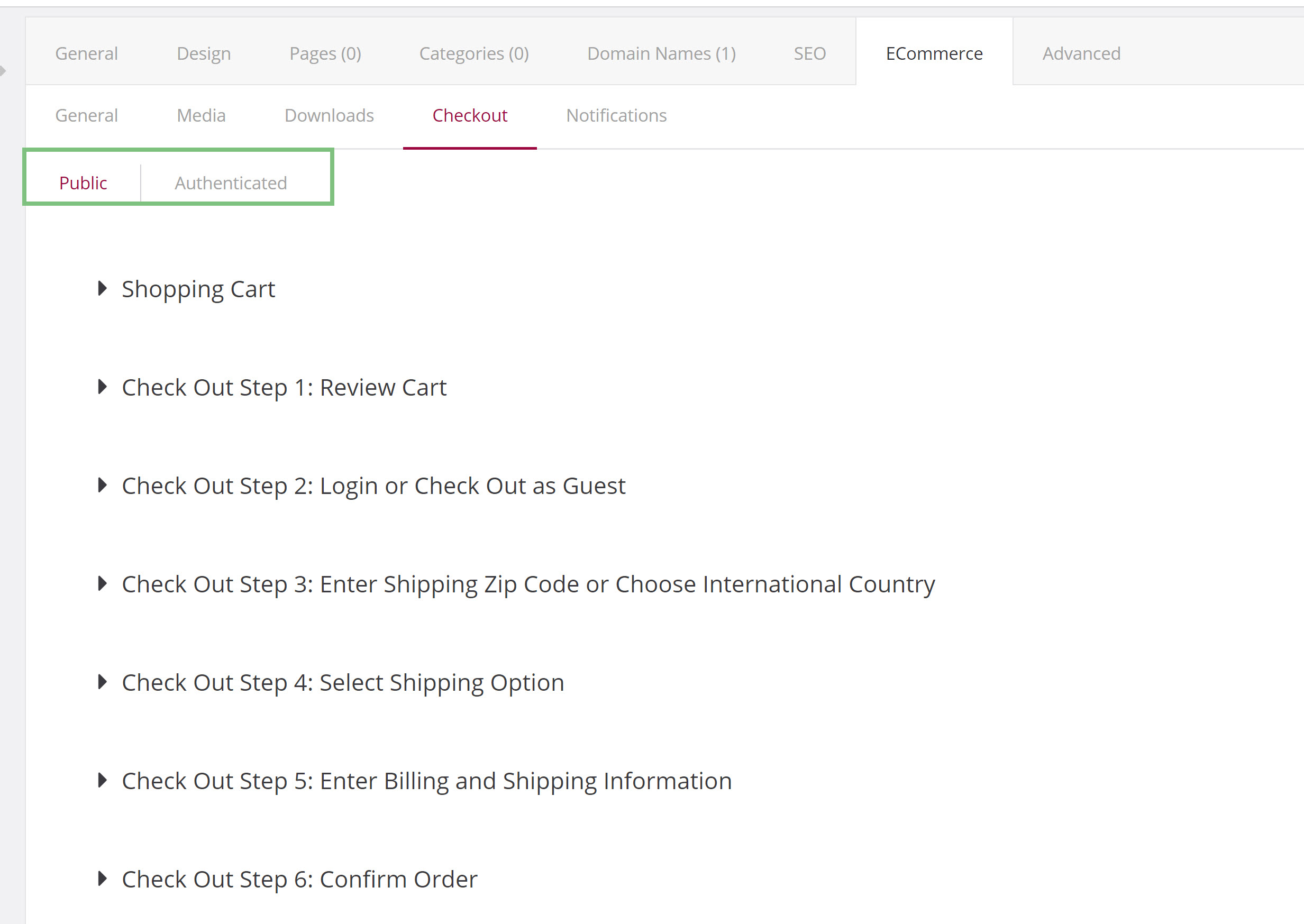 Under each section, there will be toggles for you to configure how the checkout will look and what options will be displayed to the users.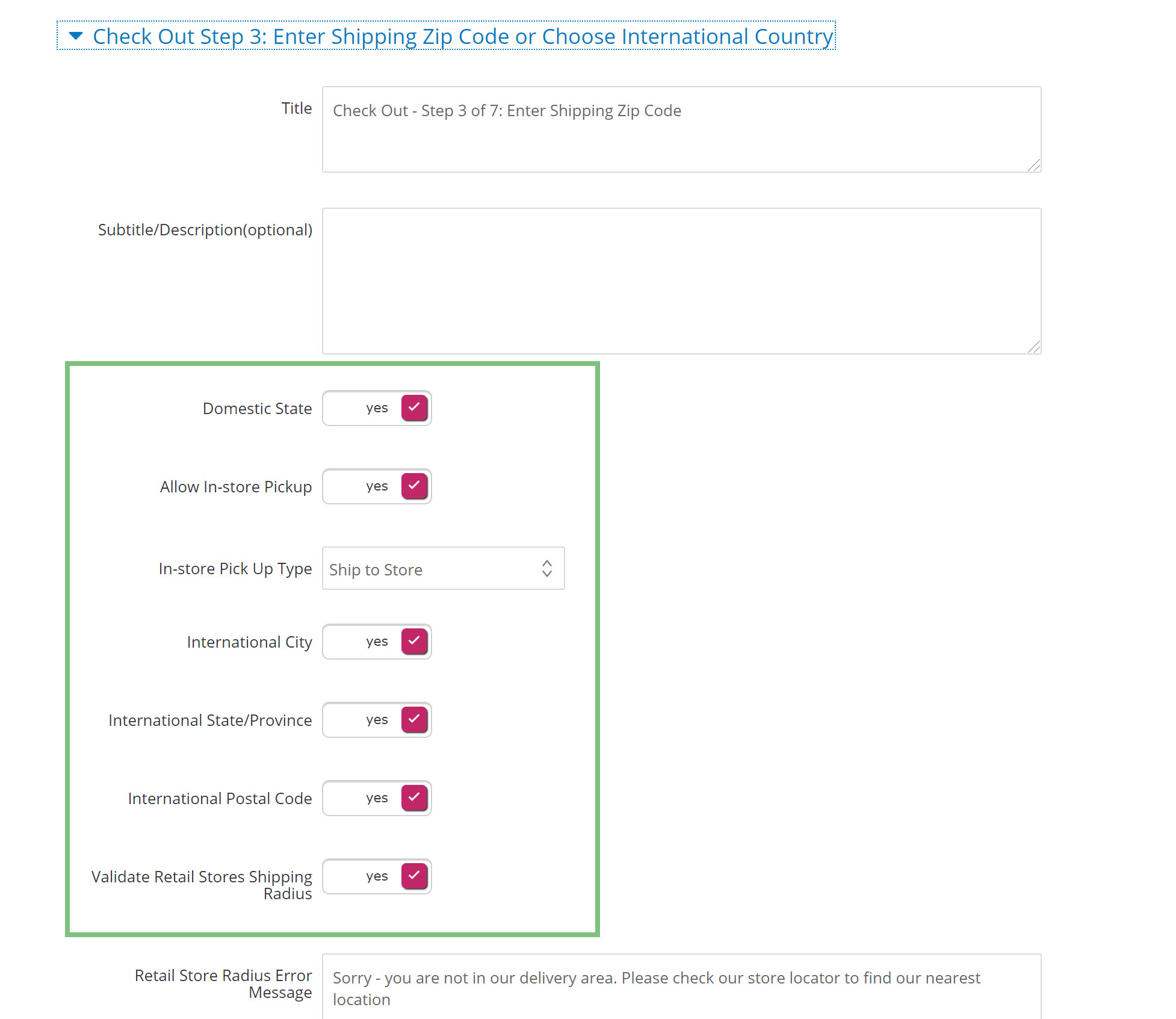 These settings will need to be configured on both the Public tab and the Authenticated tab. If the settings are not configured on both tabs, users who log in will have a different experience than those who choose to continue as a guest