Updating Sustainer Credit Card Payment Information

Sometimes monthly or recurring donors will call your organization with new payment information. To update their payment information, navigate to their Sustainer record and click on Manage.
If you need help finding their Sustainer record, you can search for it by their name on the Donations > Sustainers > Search and Manage screen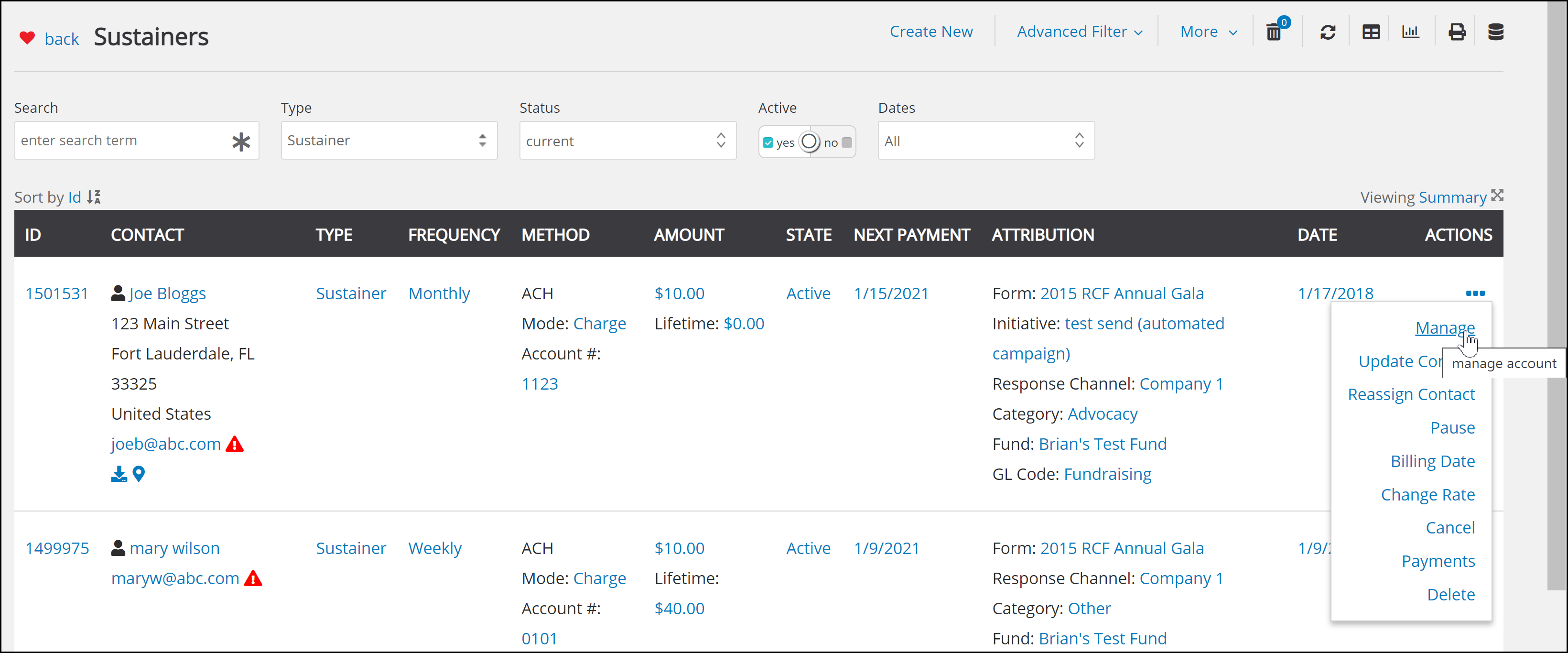 or navigate to their contact record and to their sustainer account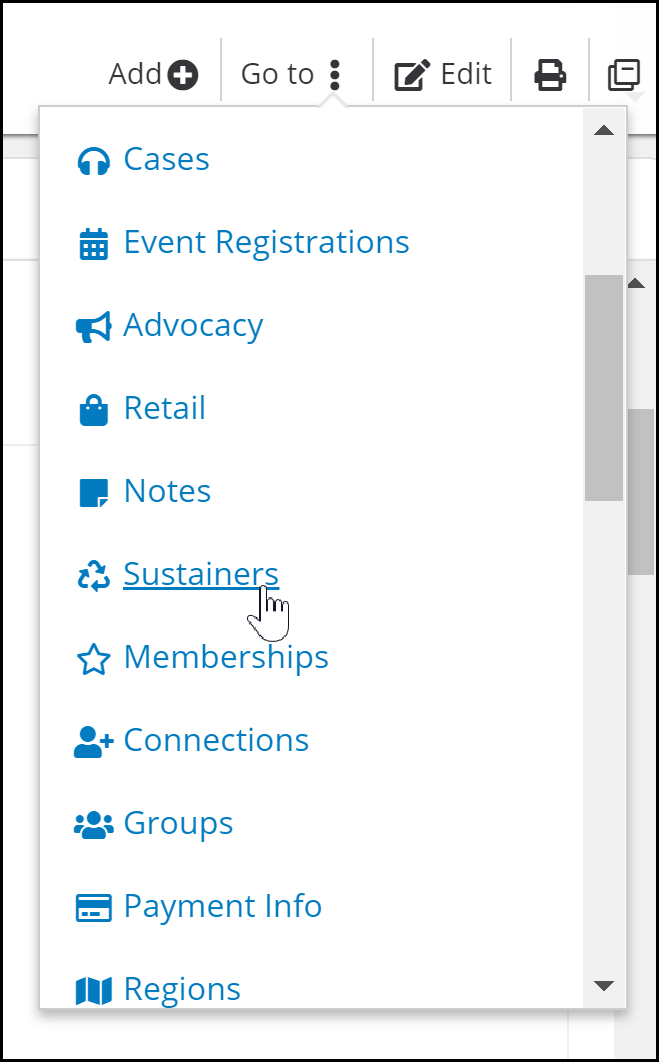 After clicking on Manage, you will be able to do things like update donation amount, next payment date, or change the payment method. To update payment method, navigate to Payment Info.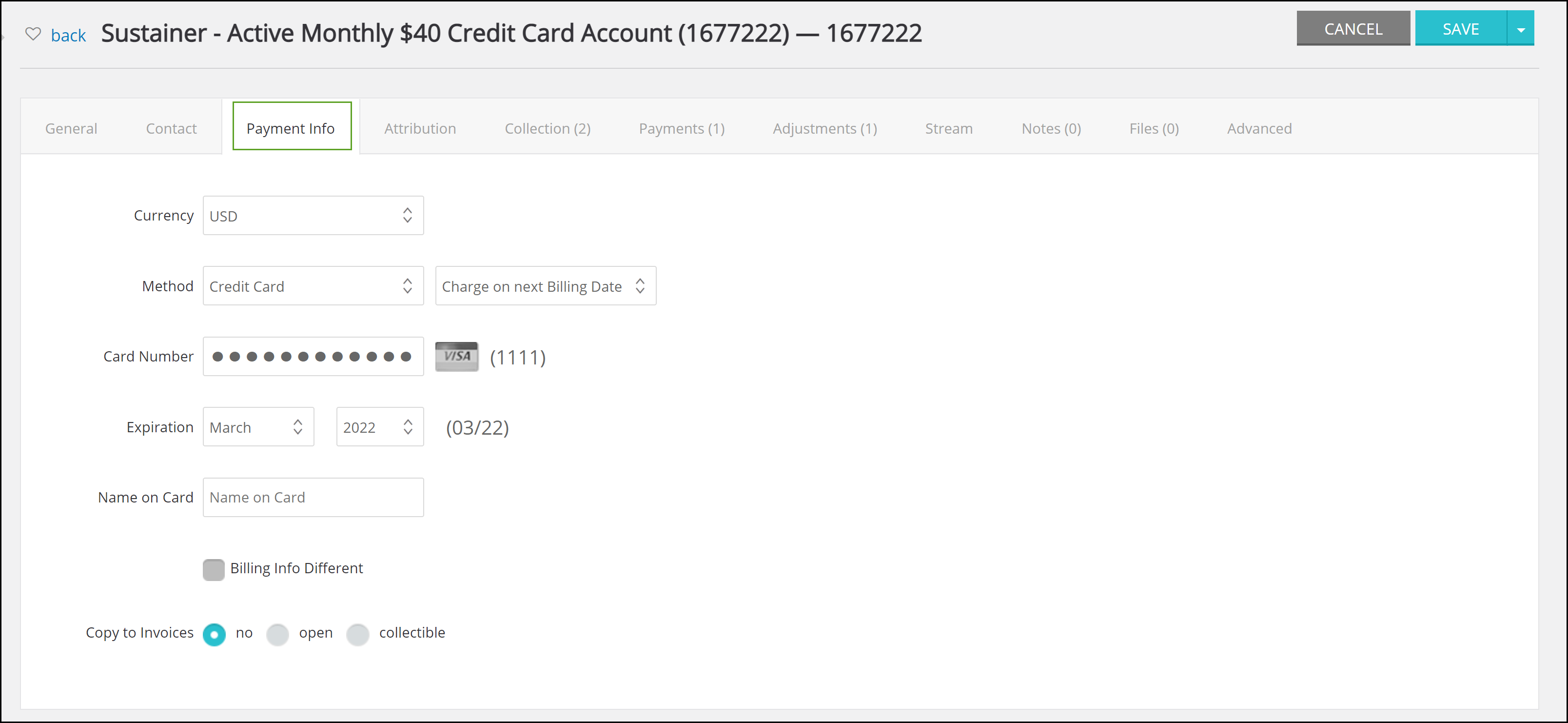 Enter the new Credit Card information and in the dropdown next to the payment method, select Validate Payment & Charge on Next Billing Date. Selecting this option will verify that you have a good credit card number by making a $0.01 authorization on the credit card.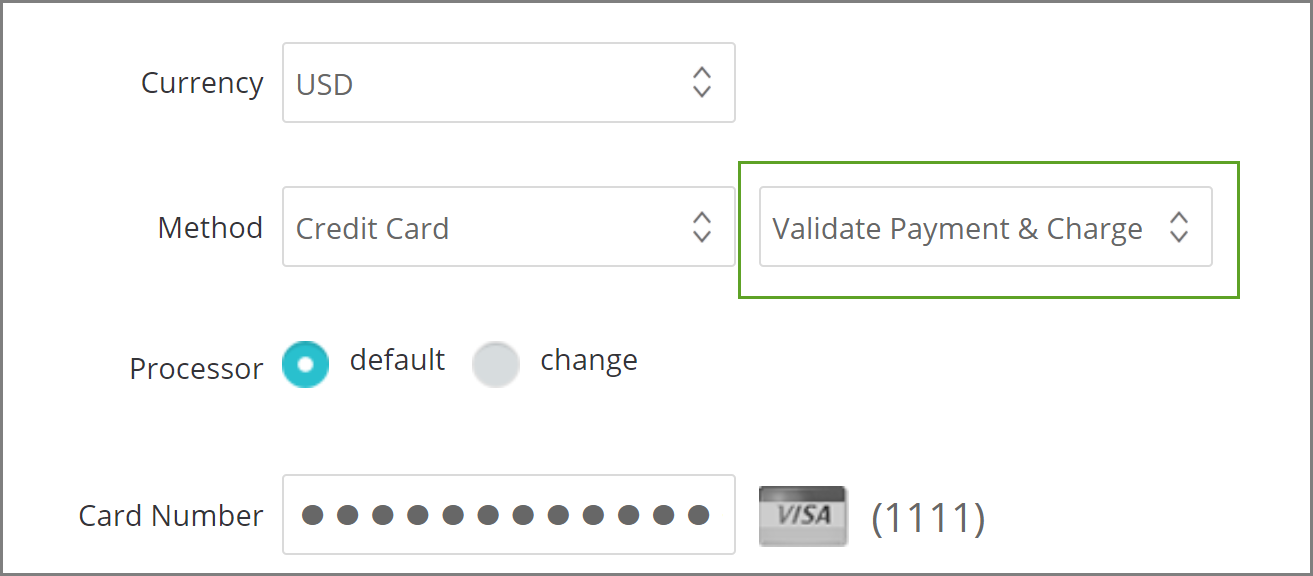 The last step is to decide whether this new payment information should apply to any open or collectible invoices. Typically, if payment has been failing you will want to copy to collectible invoices so that should be selected. Selecting none means that only newly created invoices will use this new payment information.

When you are done updating payment information and your invoice settings, click Save.