User Center Ticket Management

Users can now manage their tickets and guests for your event in the User Center.


Table of Contents
There are two ways to navigate to the ticket management screen: 1. Clicking on a special token that logs registrants into the User Center in a semi-authenticated mode. 2. Logging into the User Center and navigating from the Events section.
This ticket management feature is available to registrants until the Event End Date or the Ticket Management End Date (whichever is sooner) has been reached.
Semi-Authenticated Mode
Registrants can navigate to the ticket management screen after submitting a registration on a webform or when receiving a registration receipt that includes in the Event Ticket Management URL token.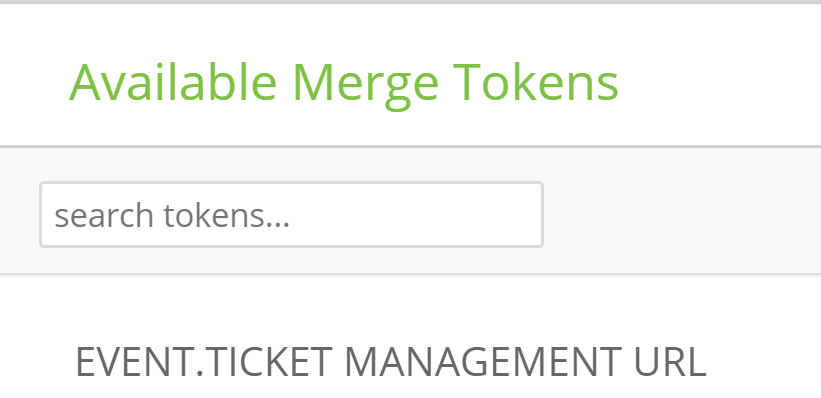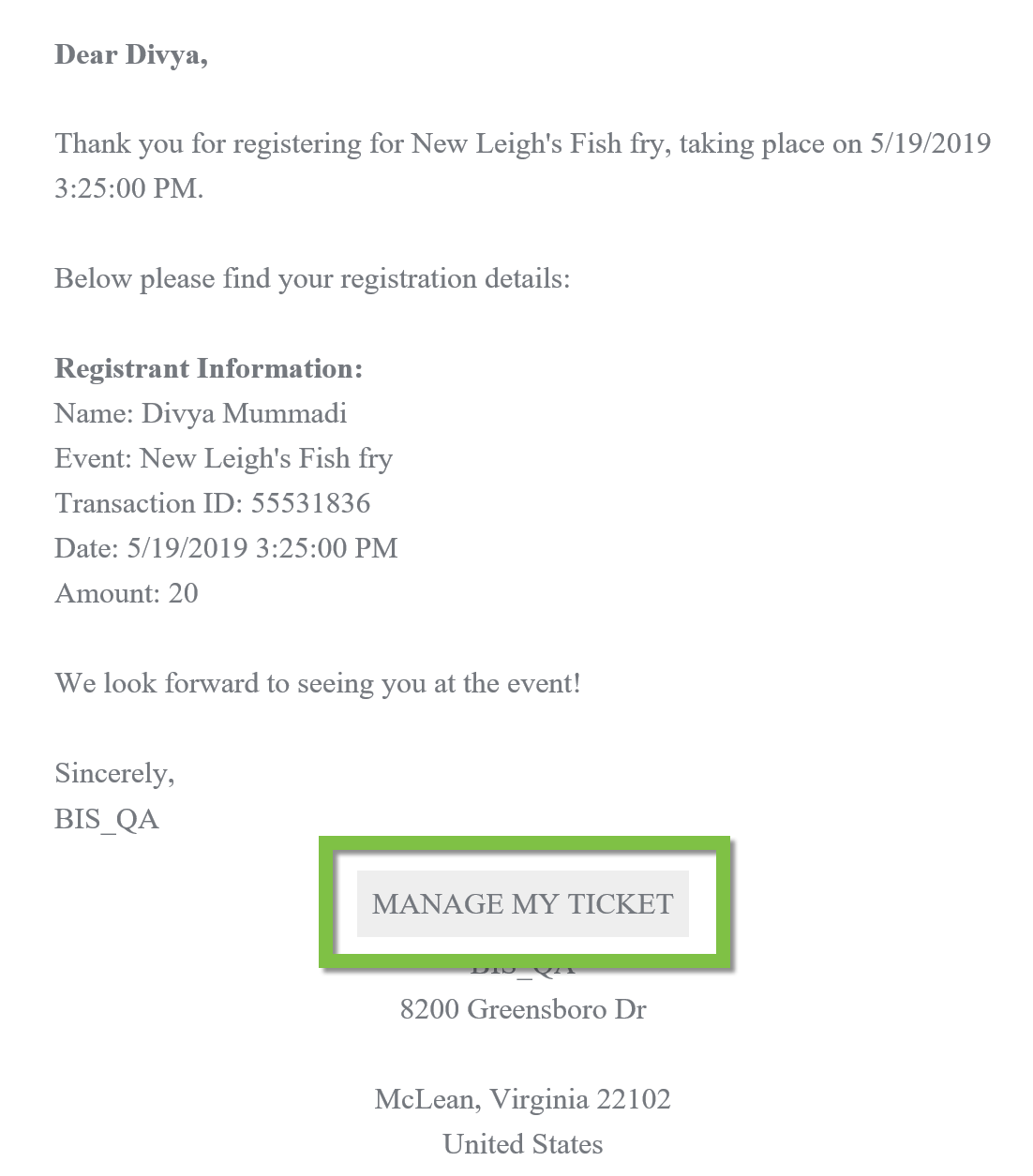 After clicking on the event management URL or Manage My Ticket button, registrants will navigate to the first step of the Ticket Management process, which will ask registrants which tickets they want to manage.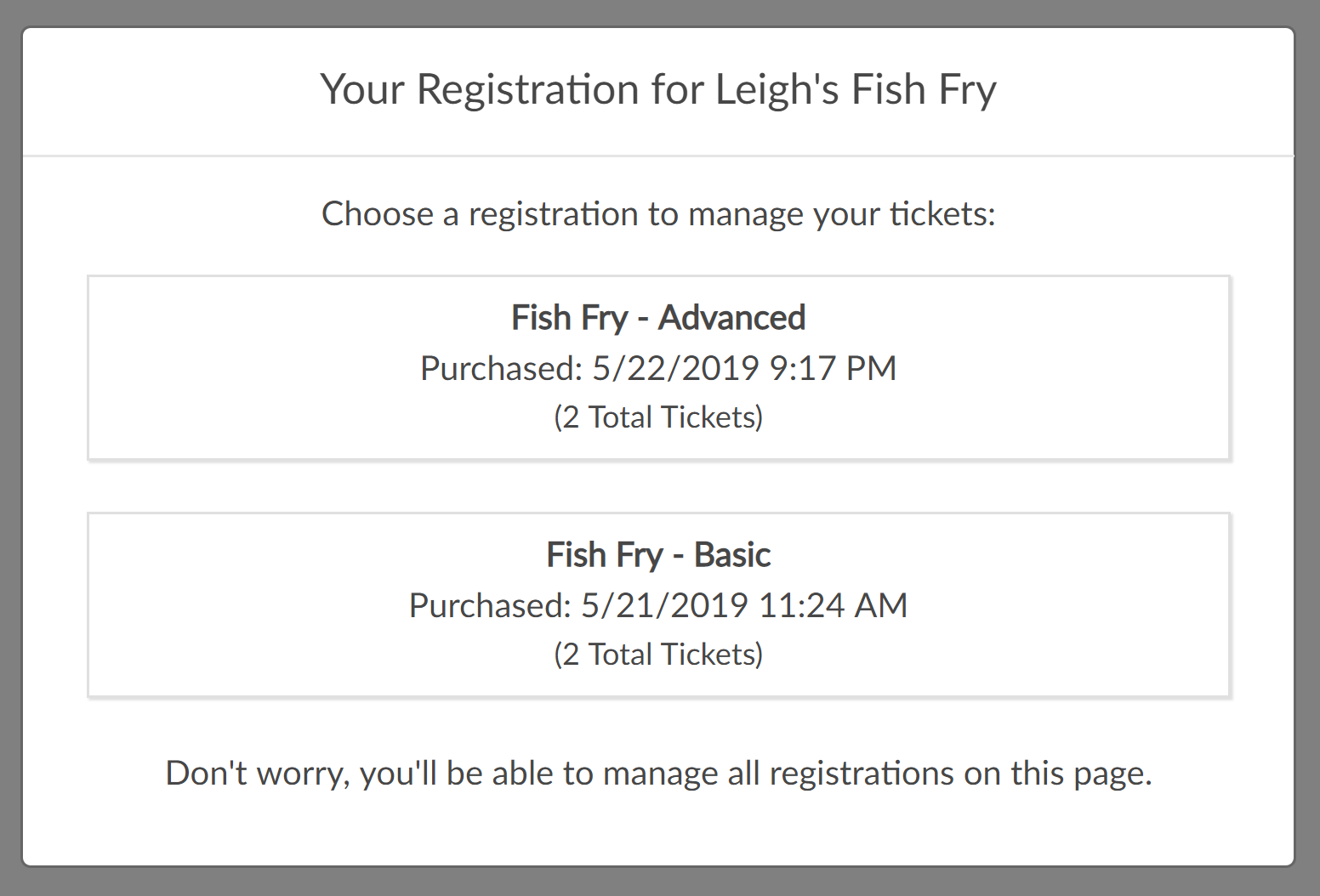 After selecting which tickets they want to manage, they will be taken to a page where they can update their information and/or their guest's information.


Managing Tickets from the User Center
After logging into the User Center, navigate to the Events section and click on Manage Tickets.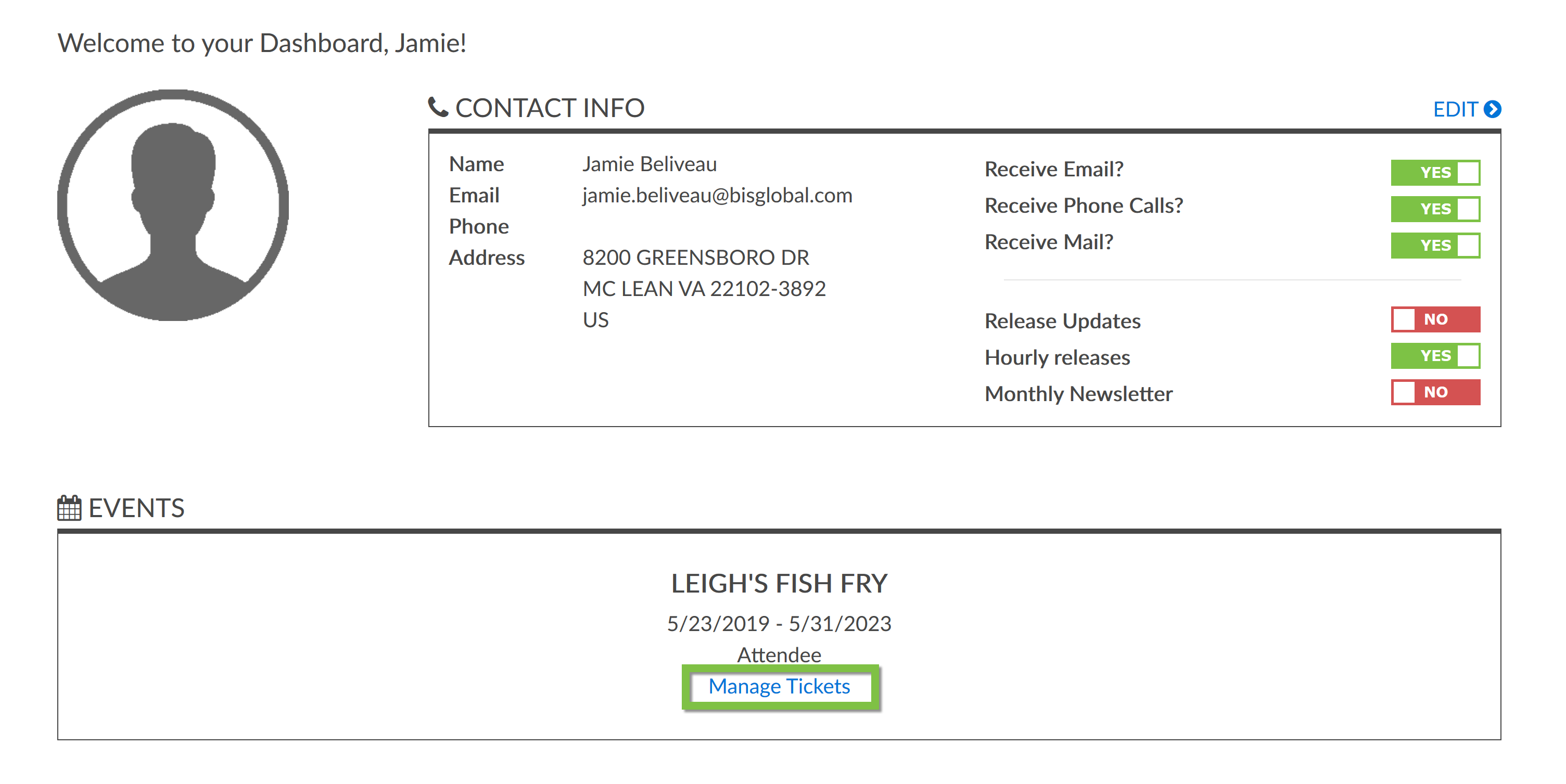 The same ticket selection pop up seen in the semi-authenticated mode will appear.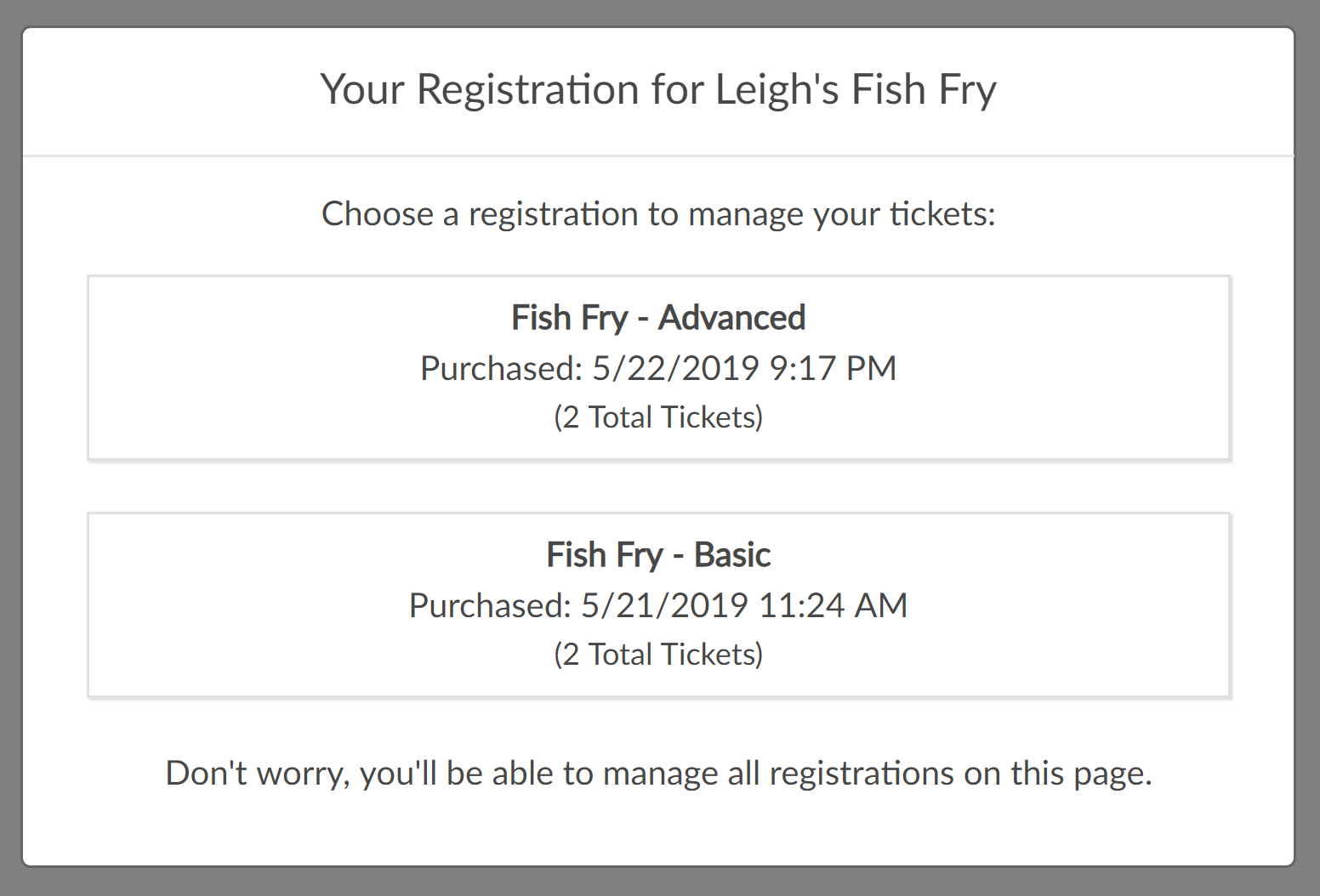 Select the ticket you want to manage and the ticket management screen will appear.
Ticket Management




By clicking on Edit > Additional Information, registrants can enter contact information for their guests as well as any dietary restrictions they might have.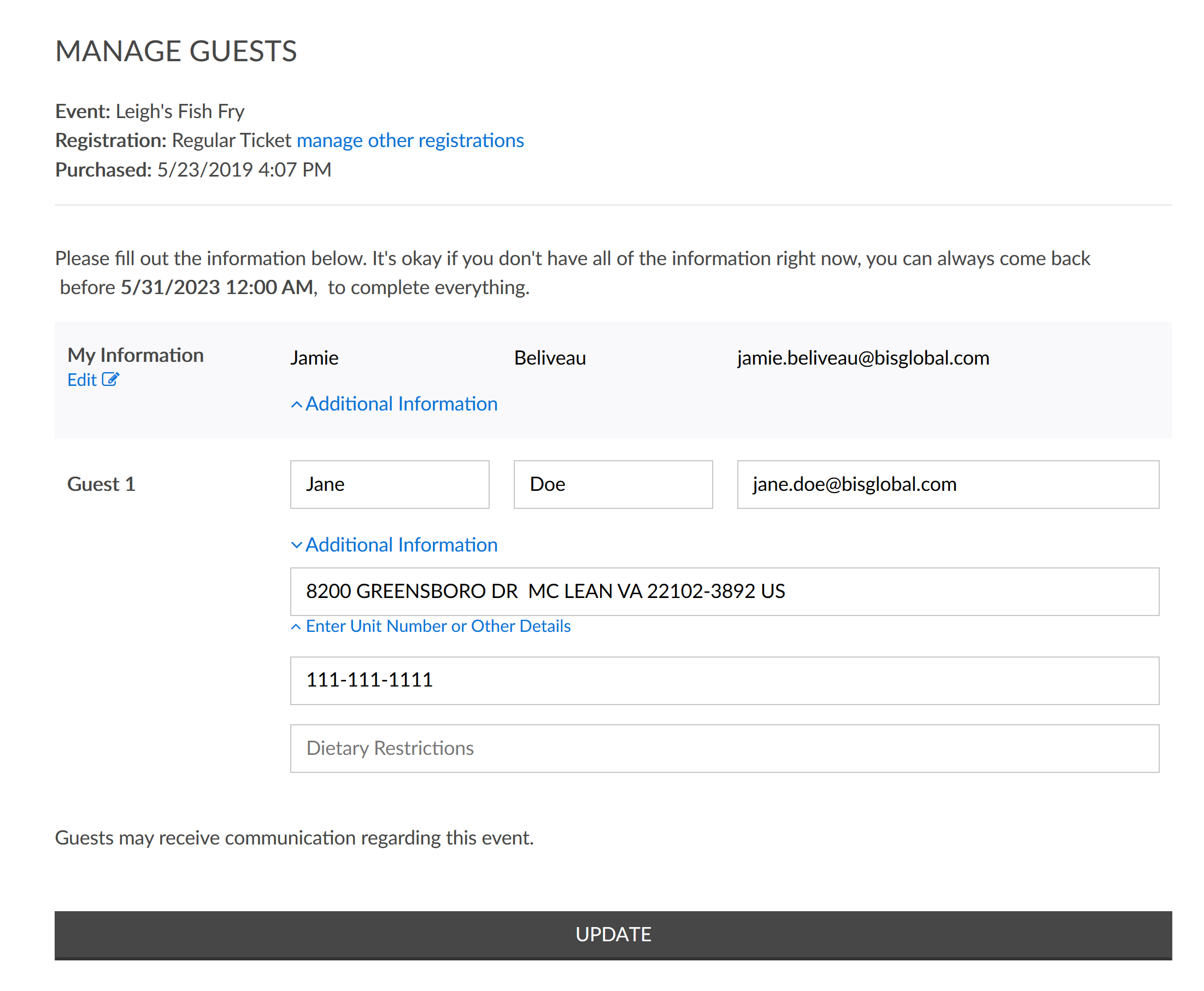 After they are finished entering in their ticket information, clicking Update will update their registrant and ticket information in CharityEngine®.


Note: Clicking Edit under My Information will cause a popup to appear. This popup is alerting the user that updating the email and name under My Information may remove their ability to manage their tickets.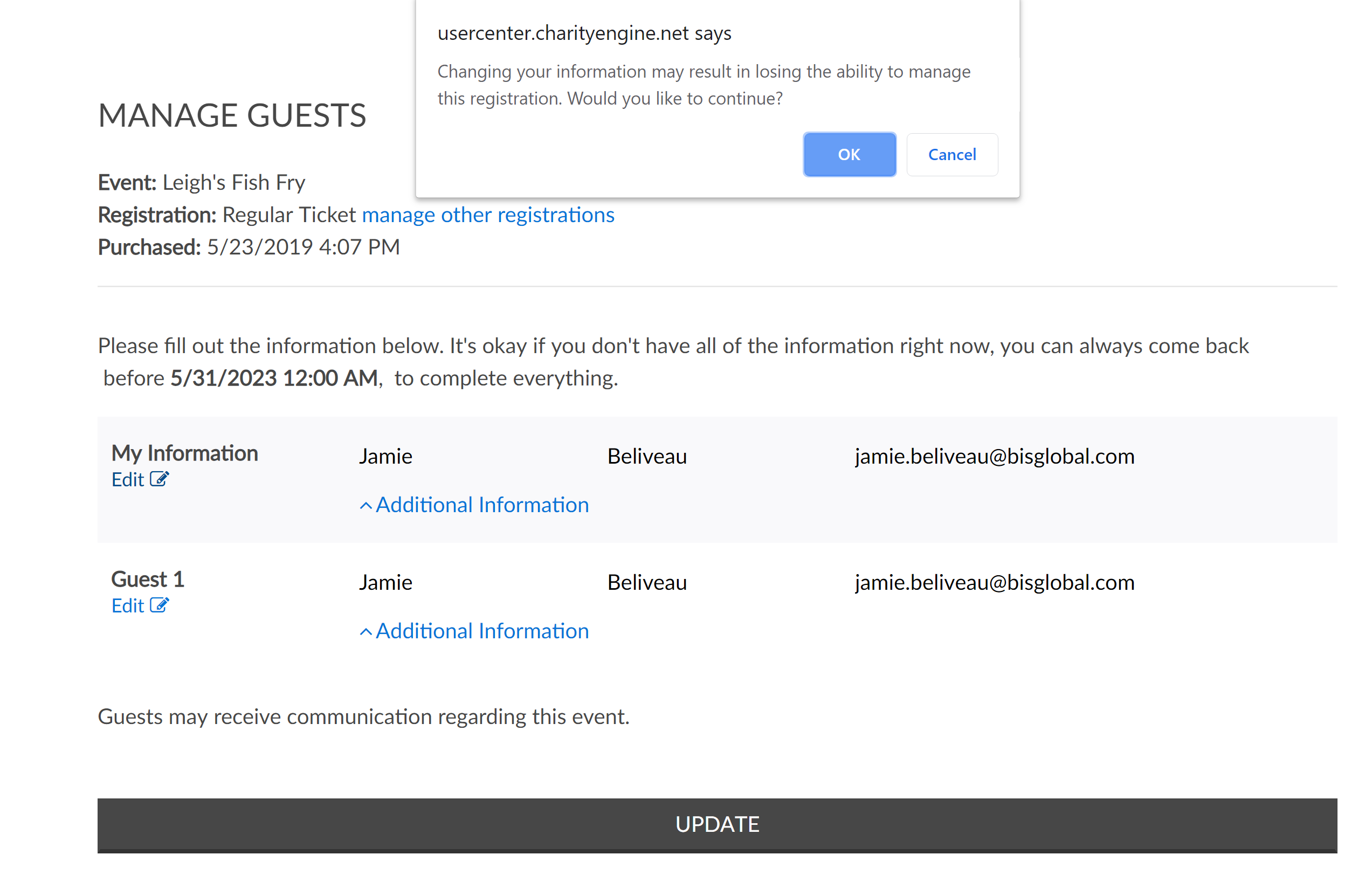 At the very top of the page, note the information about the event and the link to manage other registrations. This section is telling registrants about the ticket they are managing and is also giving them the ability to manage other registrations if they purchased tickets in another transaction.