Using Email Auto Responders with Forms

When you create a form, a "Thank You" email will be included automatically.

• includes all the tokens from the form
• includes tax information
• ability to add personalization and branding

The below is an example email using to default template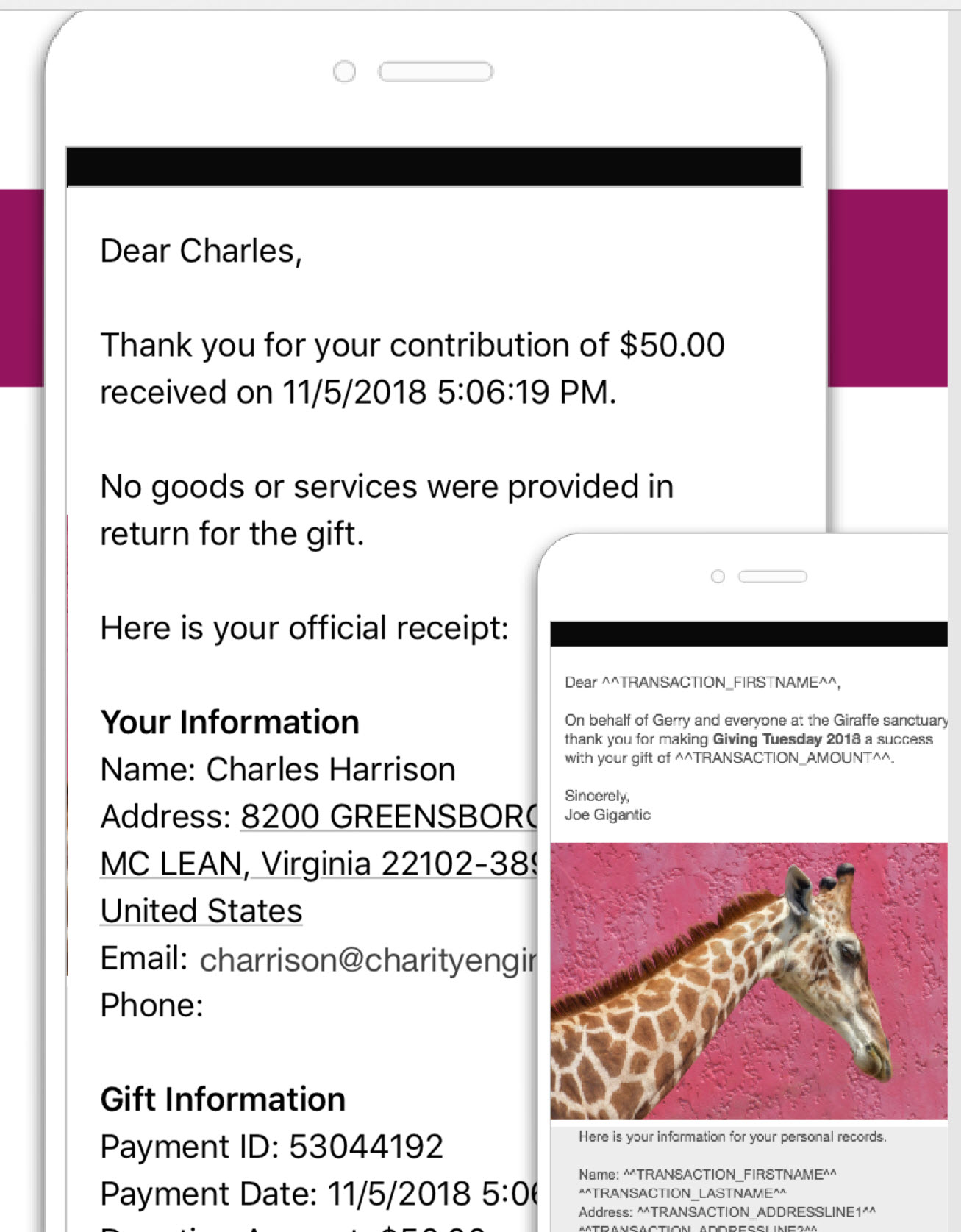 There are three options using the email autoresponders:
Option 1: Use the Out of the Box Responder
The form will include a basic auto-responder called Standard Donation Email. It will be automatically triggered after donations are made, even if you don't do a thing!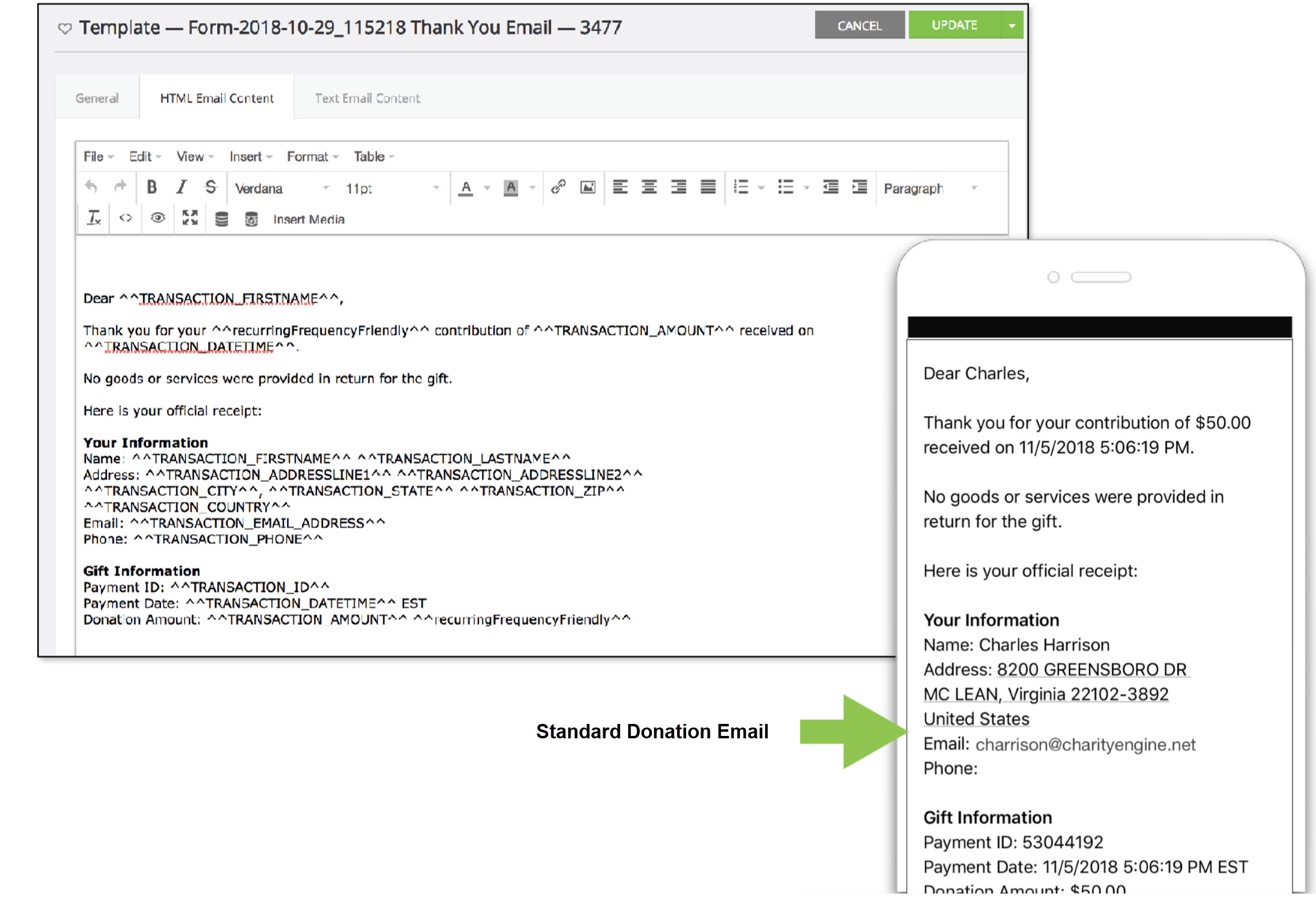 Option 2: Use a Favorite
If you already have a favorite Auto Responder, Select it from the drop down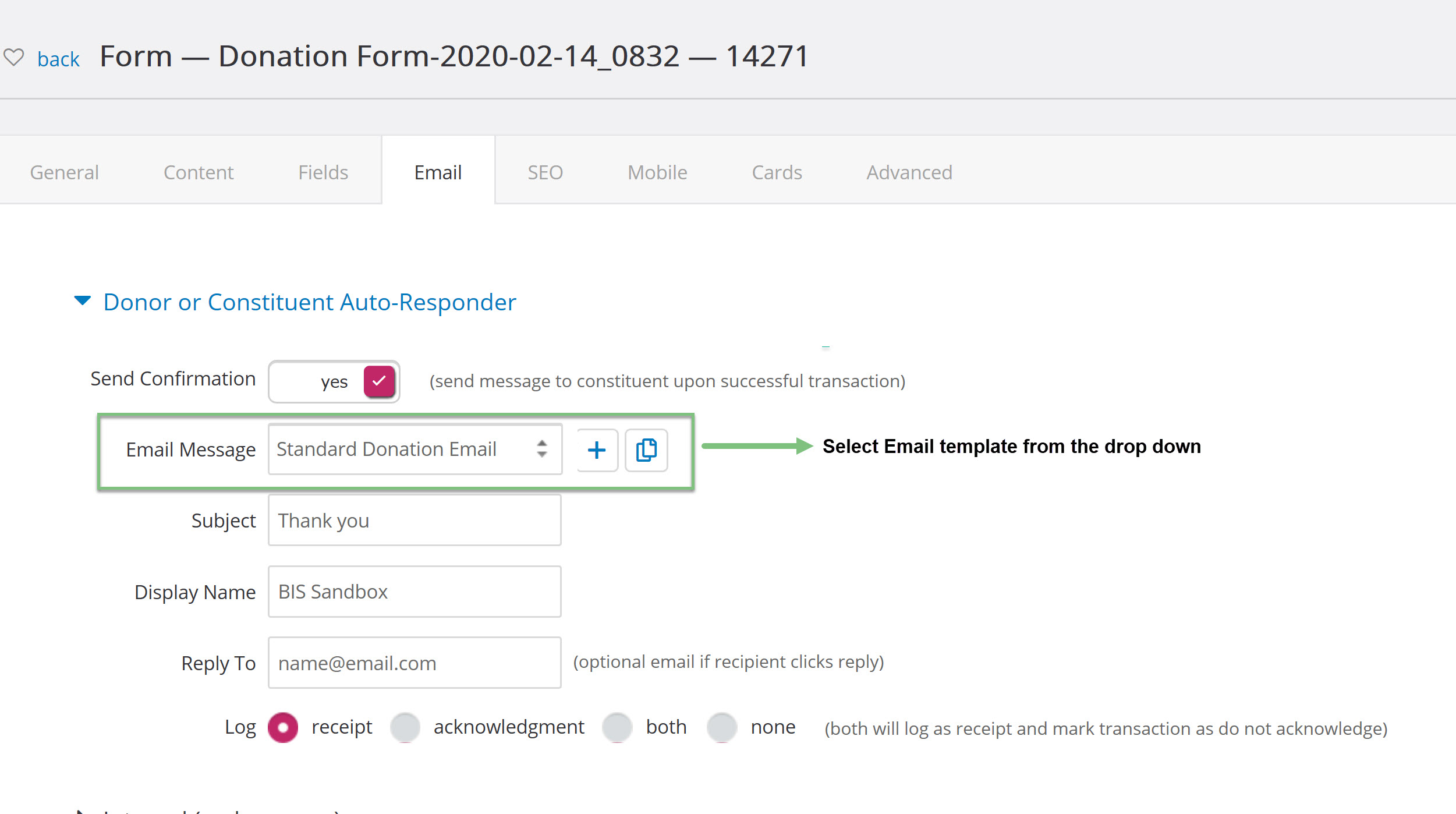 NOTE: To find the Message Templates, navigate to Configuration under Design & Message > Templates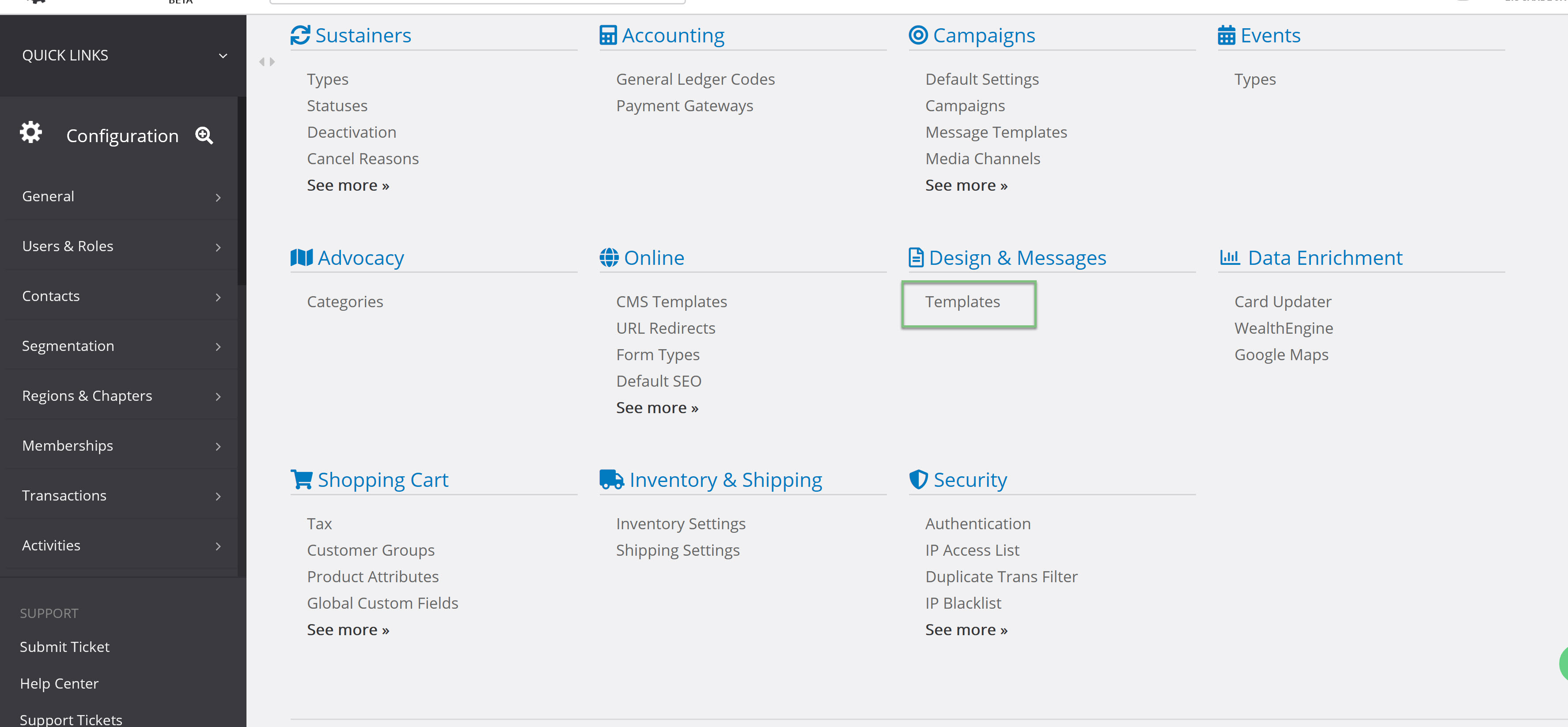 Option 3: Design Branded Responders
To create a new auto-responder, roll over the Grey Gears next to Email Message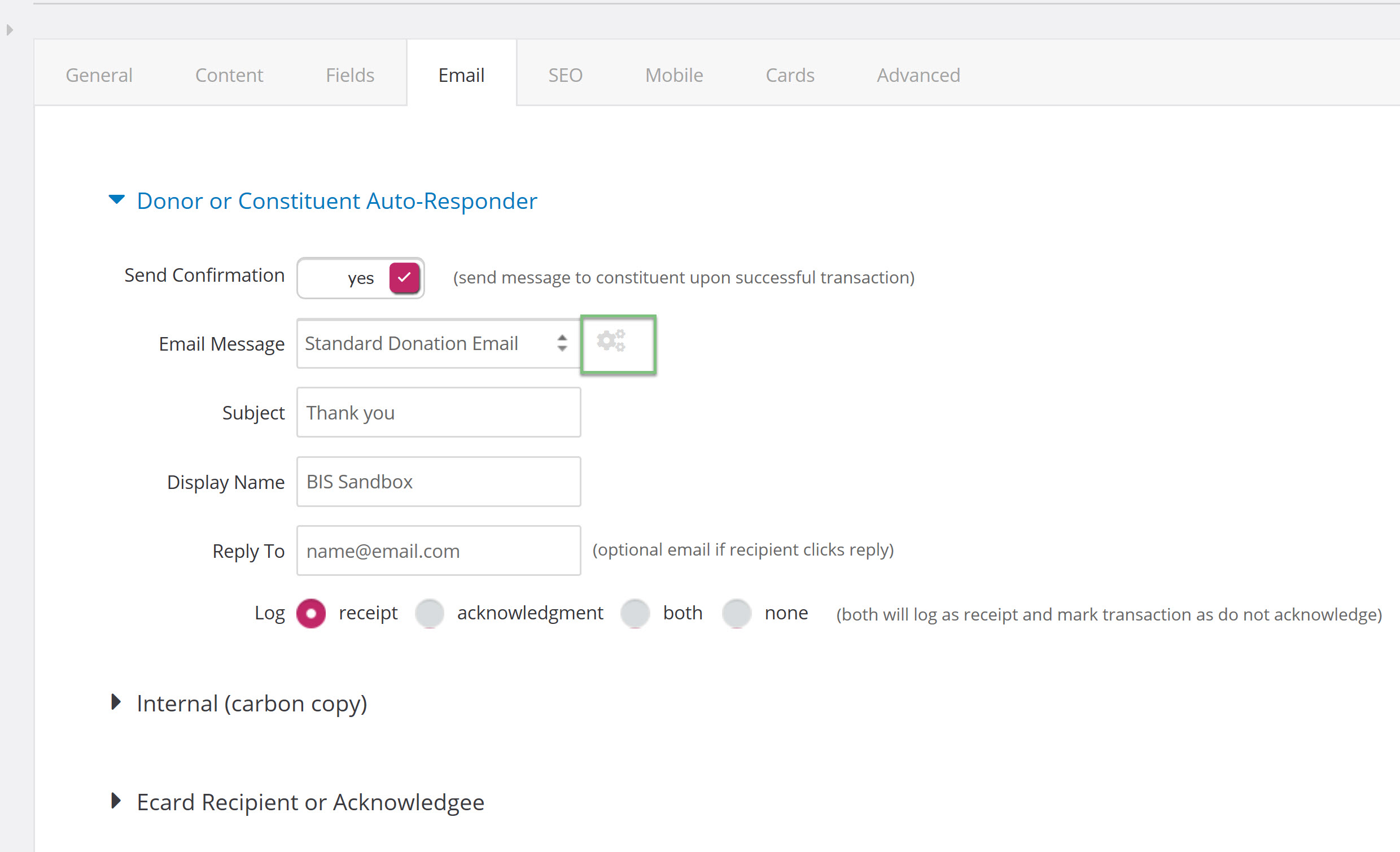 Click the Copy icon to start a new Message. This will copy over the Tokens from your new form so you don't have to design from Scratch.
NOTE: You cannot edit the Standard Donation Email that comes with the form. Instead, just click the copy icon. This will automatically bring up a copy to work from where you can make any edits
Now that you have created your own email, the edit icon will appear instead of the copy

For additional information regarding creating forms click Here