Widget Generator

CharityEngine® will provide you with code to add an email widget into your HTML. To find the widget generator, navigate to Campaigns > Tools & Reference > Widget Generator.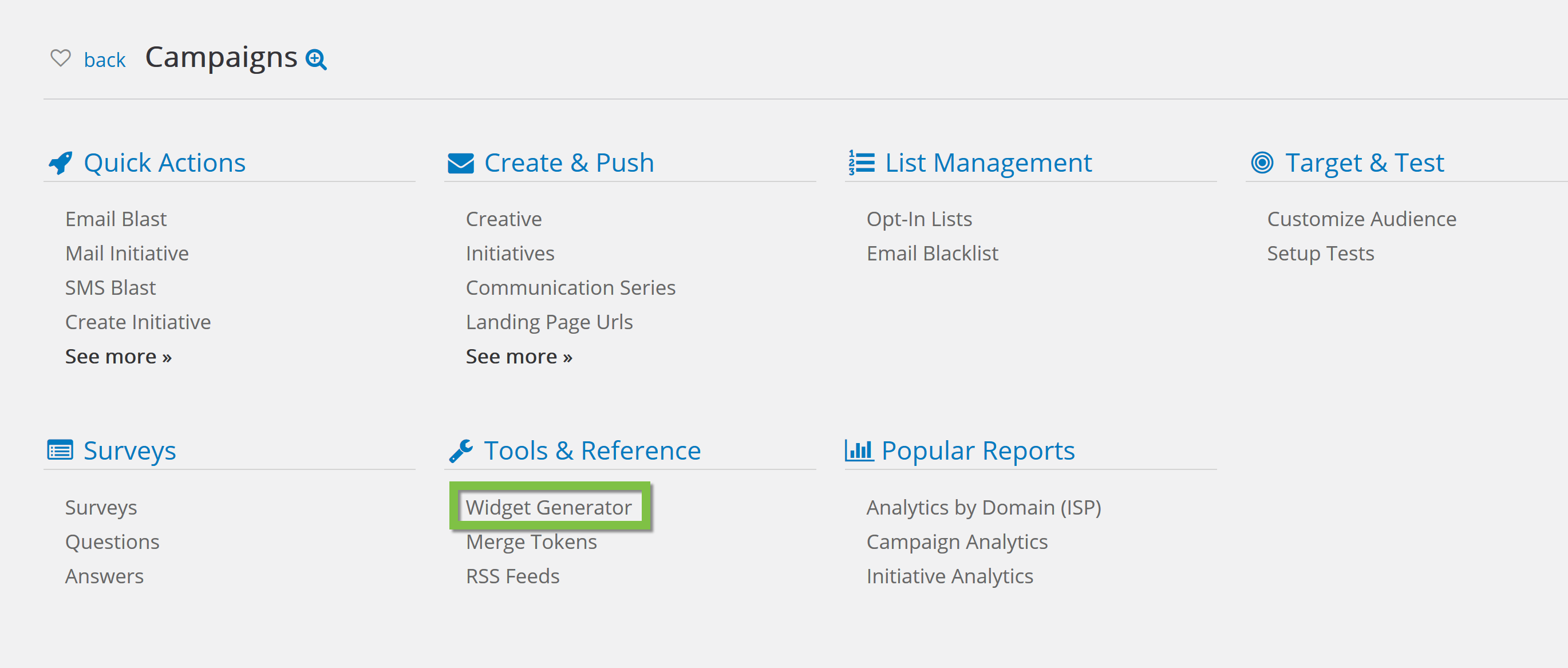 Choose the email list you would like recipients to be signed up for, choose a list selection type, assign an initiative, etc. in the form that appears.
In Step 2 - Install on Website, your code will be generated to cut and past for your website needs.

Form Fields
Under the Form Fields section is a list of fields you can add to your form. Email is included by default, but you can choose to add any other fields you wish from the options. Click Generate when you have finished adding any extra fields. A code will be generated under Form Code. Copy and paste this into your website.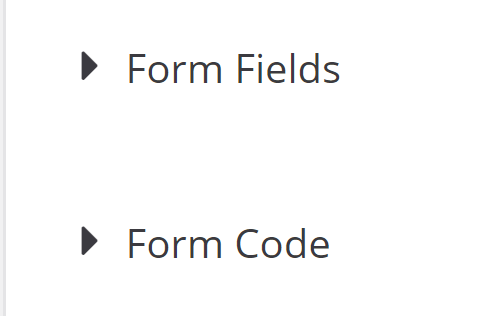 IMPORTANT NOTE: While the code itself is flexible in terms of style, CharityEngine® discourages deleting form fields from within the code. Generate a new widget if any of the form fields must be altered. This is because there are honeypots hidden in the code. CharityEngine® automatically includes the Office Phone form field to help detect bots and reduce spam. Office Phone will not appear to real constituents, but it will appear to bots.