Creating an Event with a Default Ticket Value

Introduction
When creating an event form, it is important to think about how many tickets you want your participants to be able to purchase. If there is a limited amount to tickets and you only want your participants to purchase one ticket per participant, you will want to limit the tickets by setting a default value and hiding the quantity entry to ensure users cannot purchase more than one. The other benefit of setting up your form this way is that it makes for a quick check out for your registrants!
Instructions
To create an event with a default ticket value and selection, navigate to Online > Webforms > Search & Manage > Create New and select Event Form from the Form Wizard.

A popup will appear for you to configure your event form.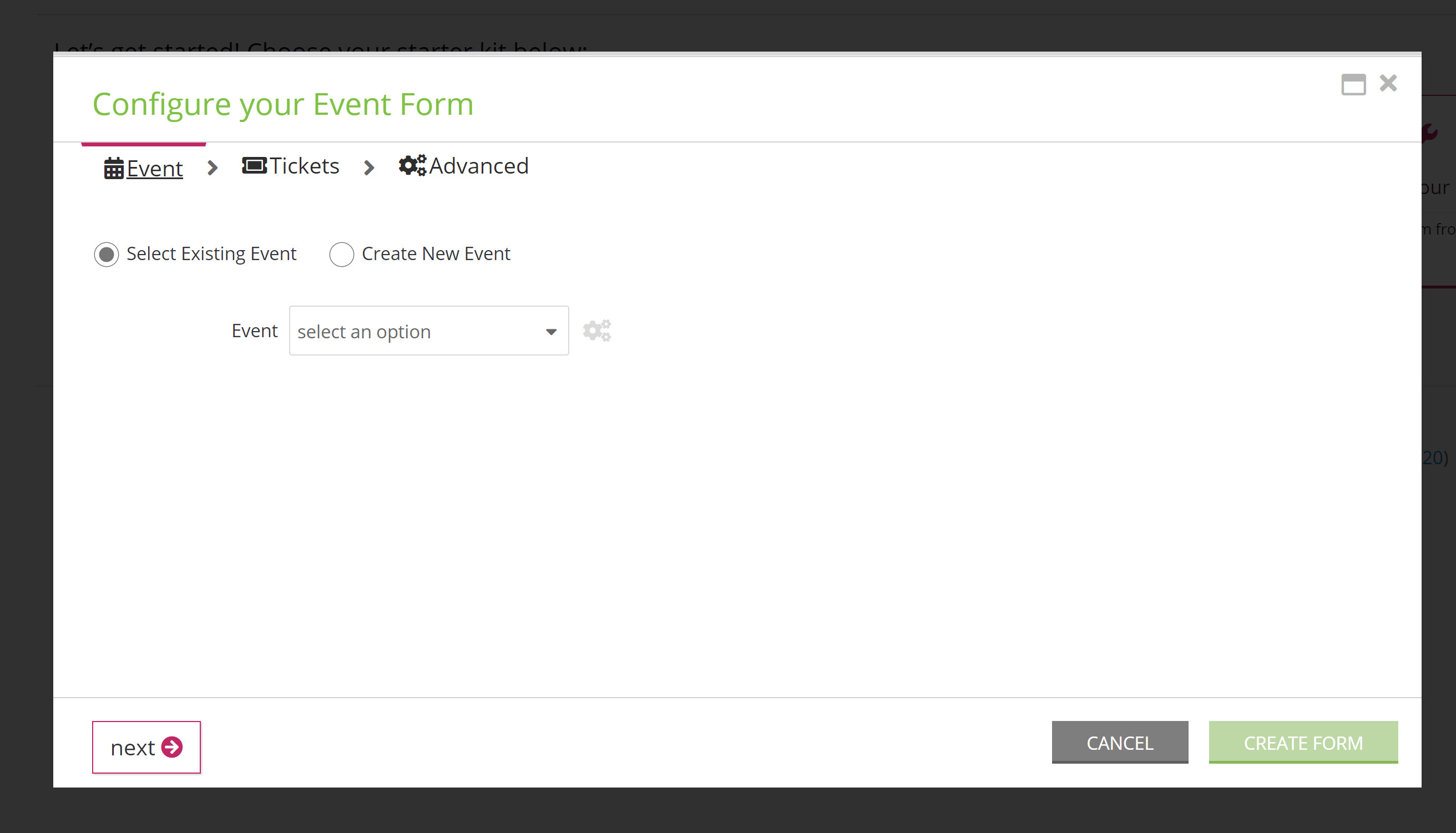 First you will need to either select an existing event from the drop-down or create a new event.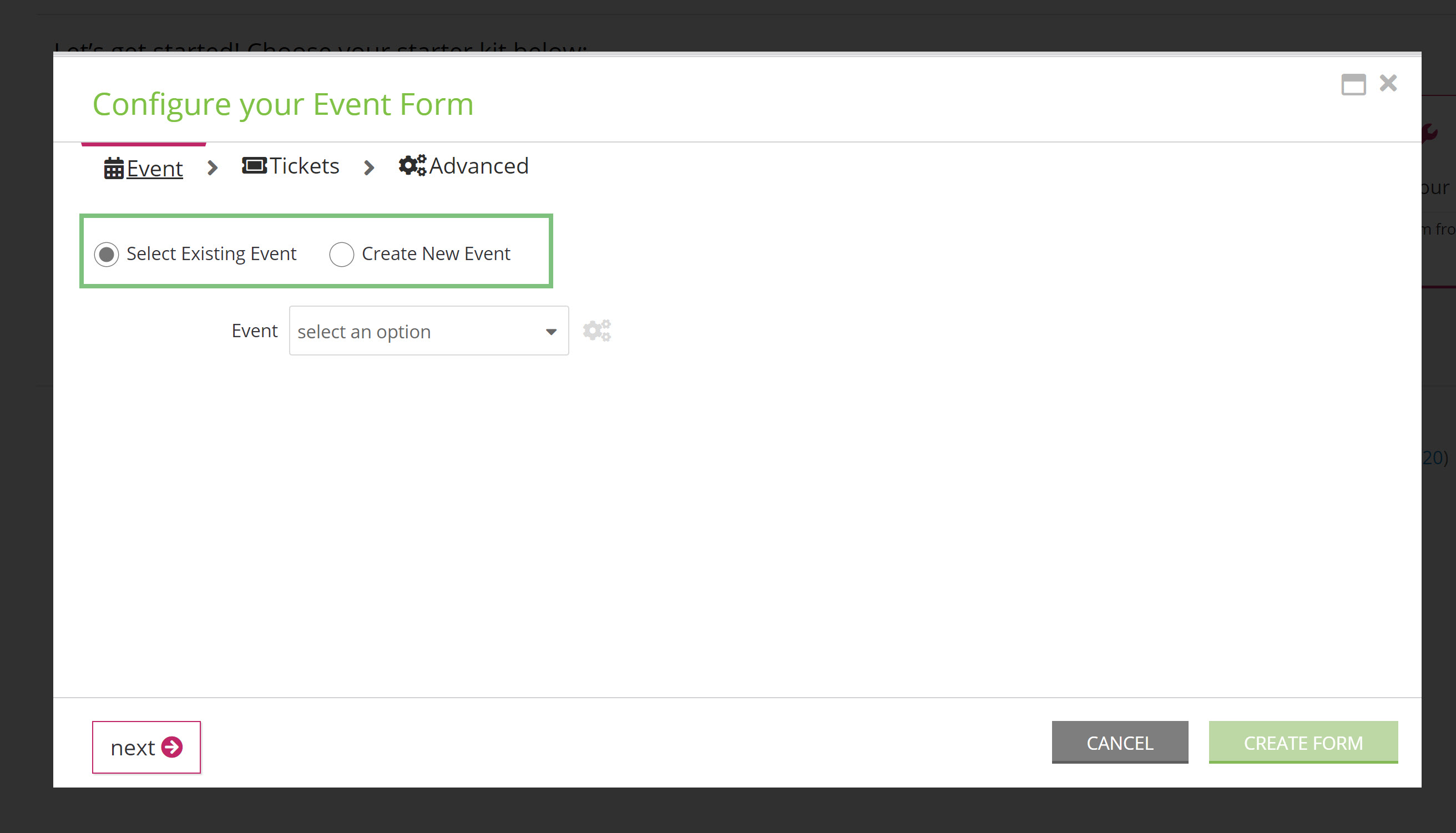 If you decide to create a new event, you will be able to name the event, set a start and end date, and add an optional description.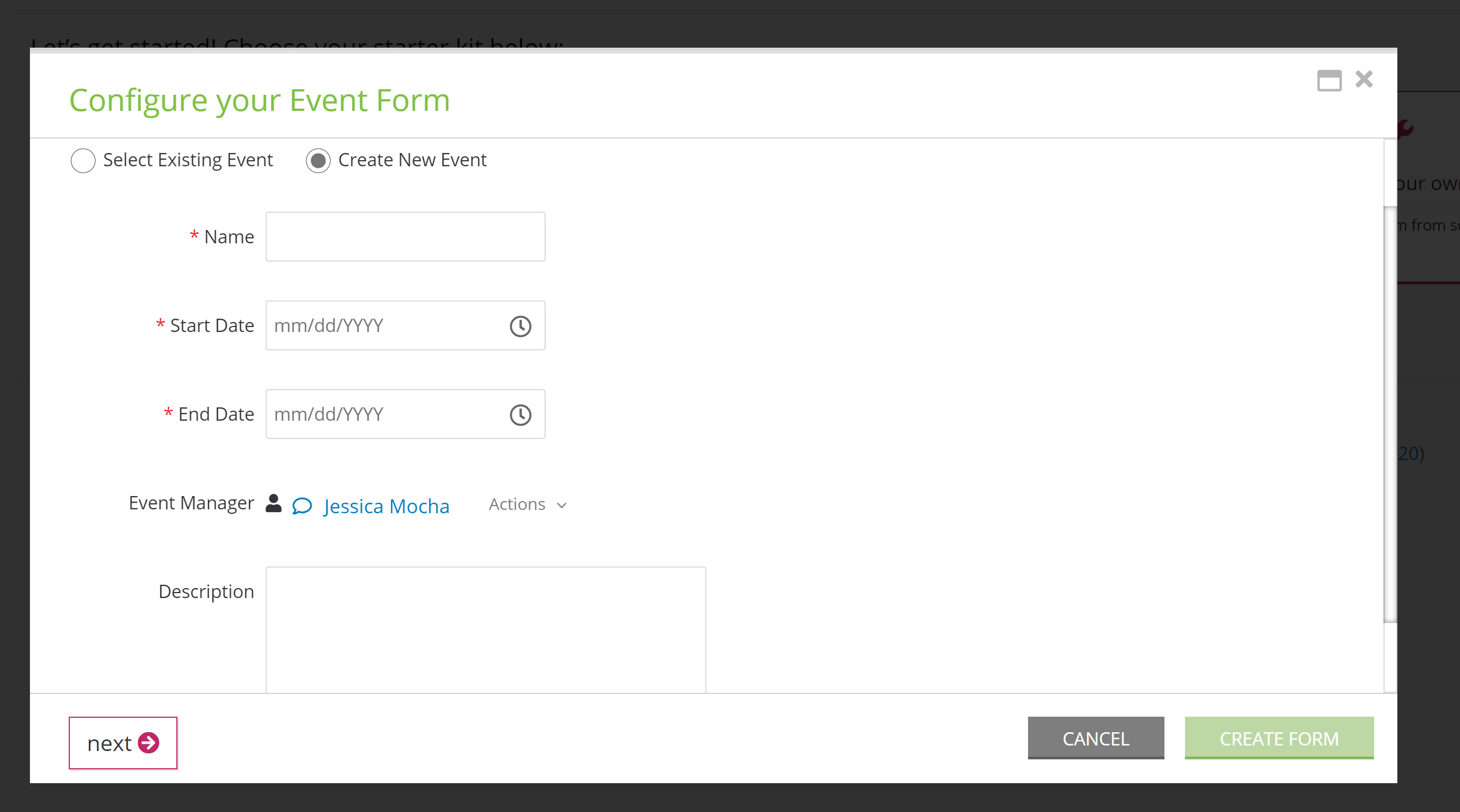 Note: Whoever creates the event will automatically be the Event Manager. You can change that by clicking on actions.
Next, you will need to configure the tickets. You will be able to name the ticket, set the price, set the number of available tickets, and enter a sold out message that will be displayed when there are no more available tickets.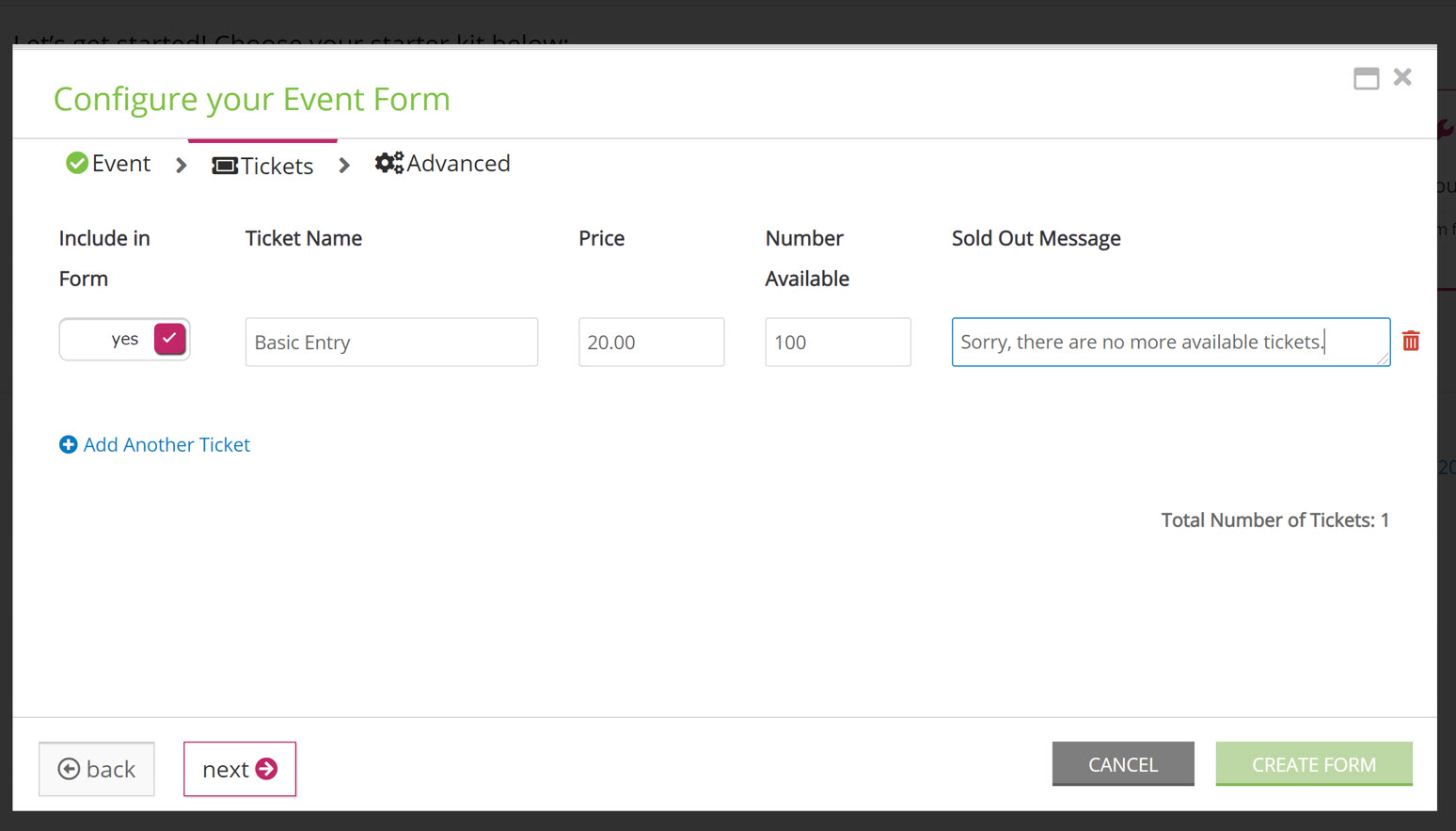 The last step in the basic configuration is on the Advanced section. On the Advanced section you can toggle yes or no to include an additional donation field for donors to donate in addition to purchasing a ticket.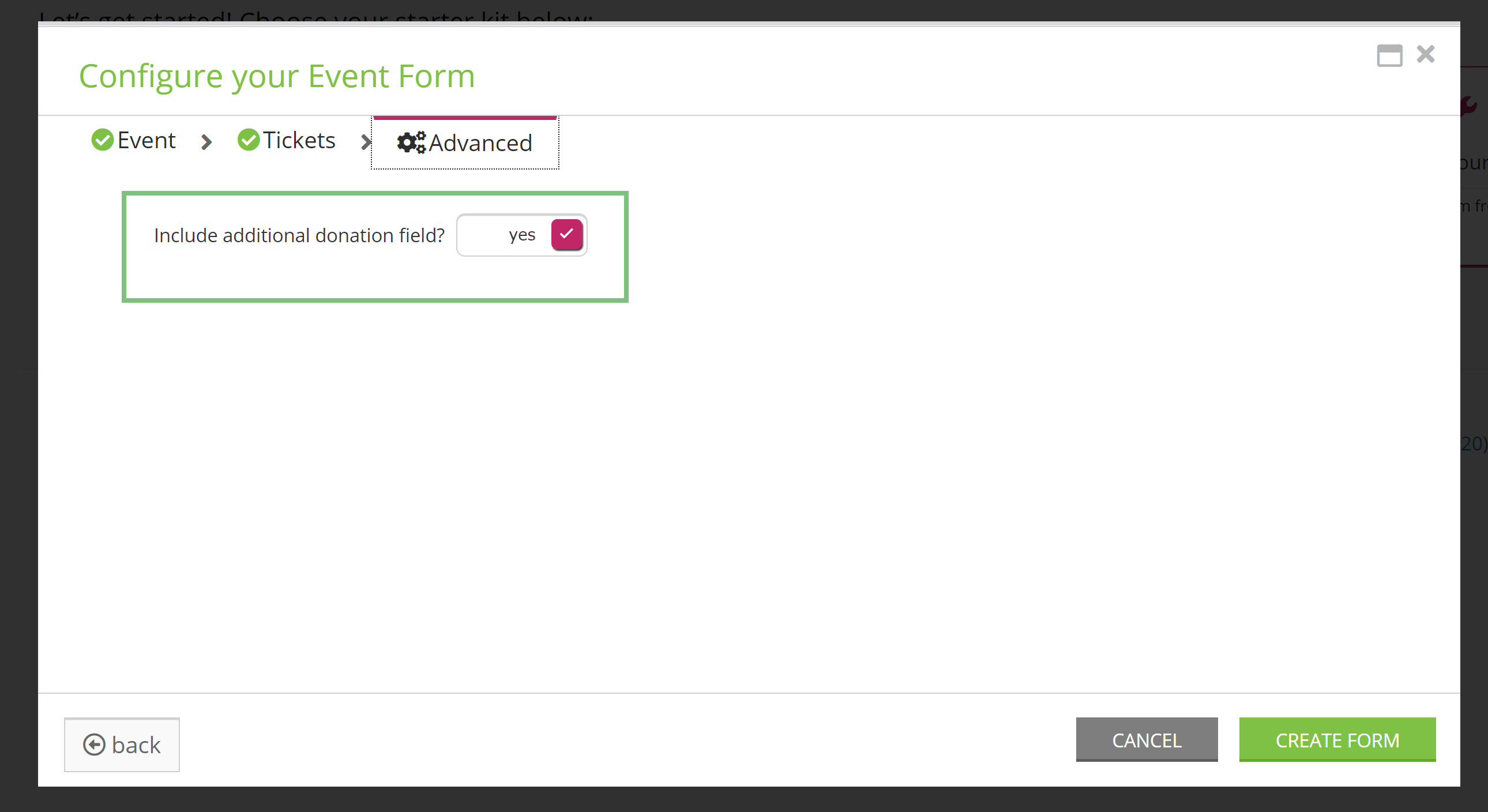 Once all the basic configurations have been made, click Create Form.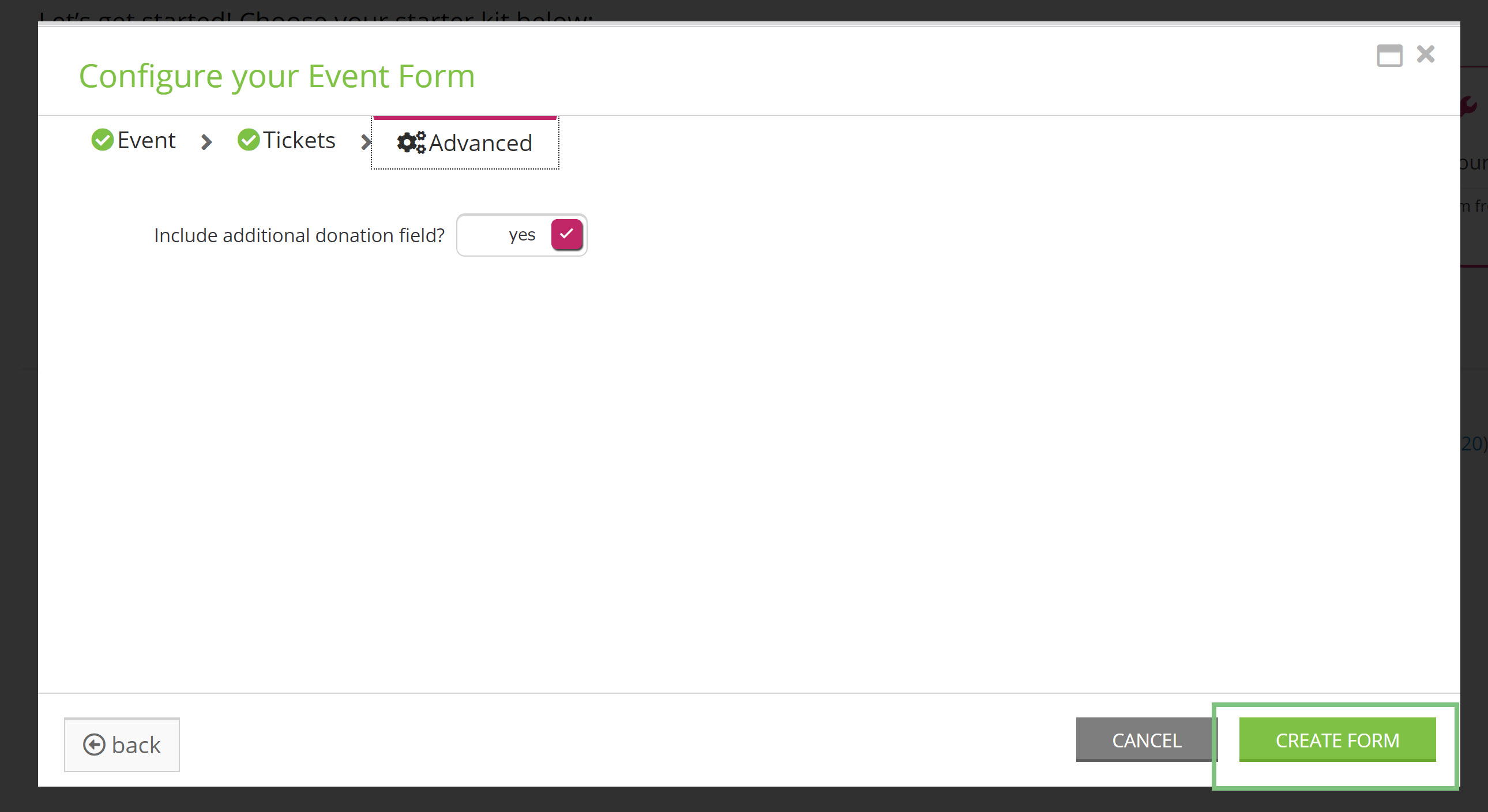 To set the default value of the tickets to 1, navigate to the Layout tab and manage the Qty field.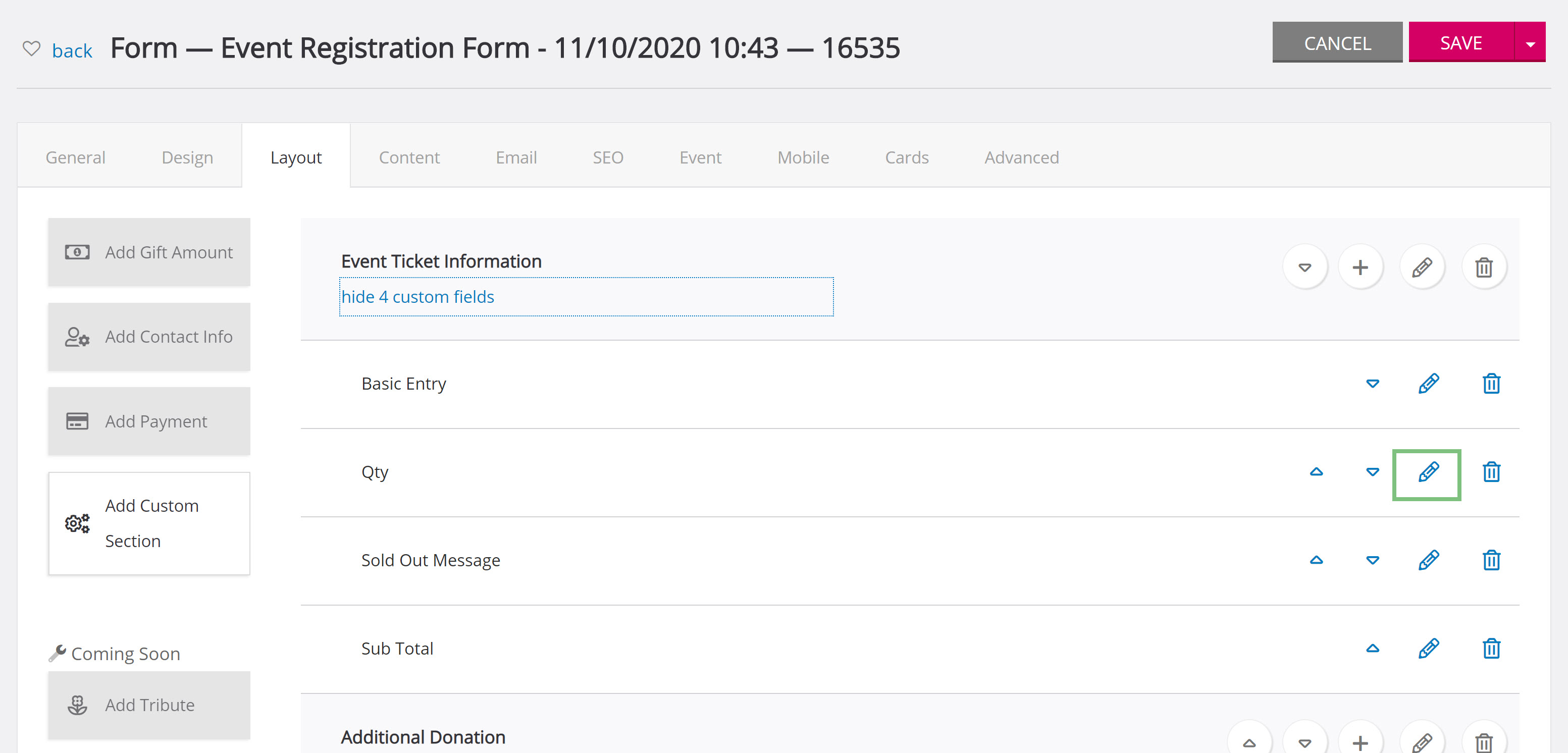 On the display tab, enter 1 in the Default Value text box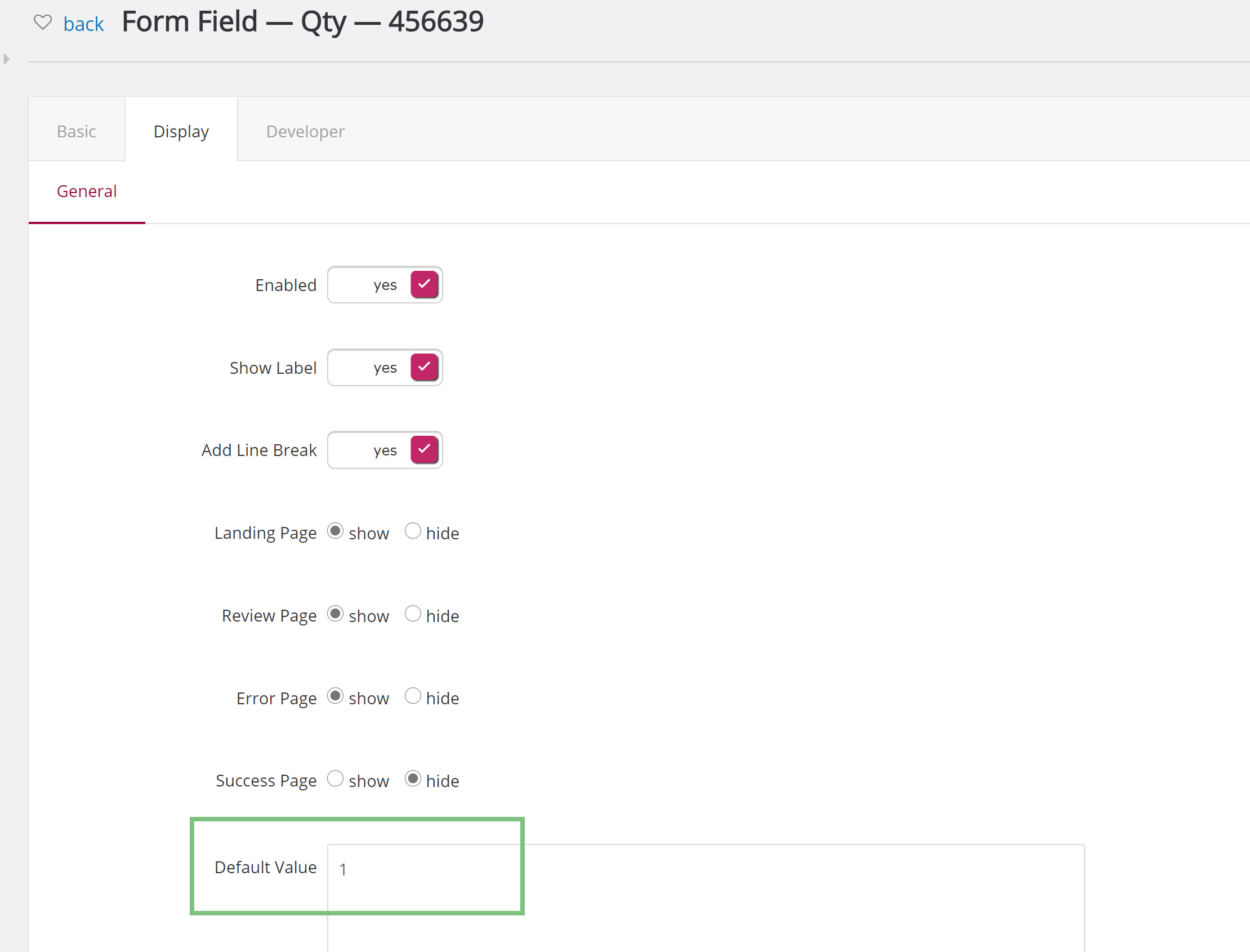 The default ticket value will now be set to 1.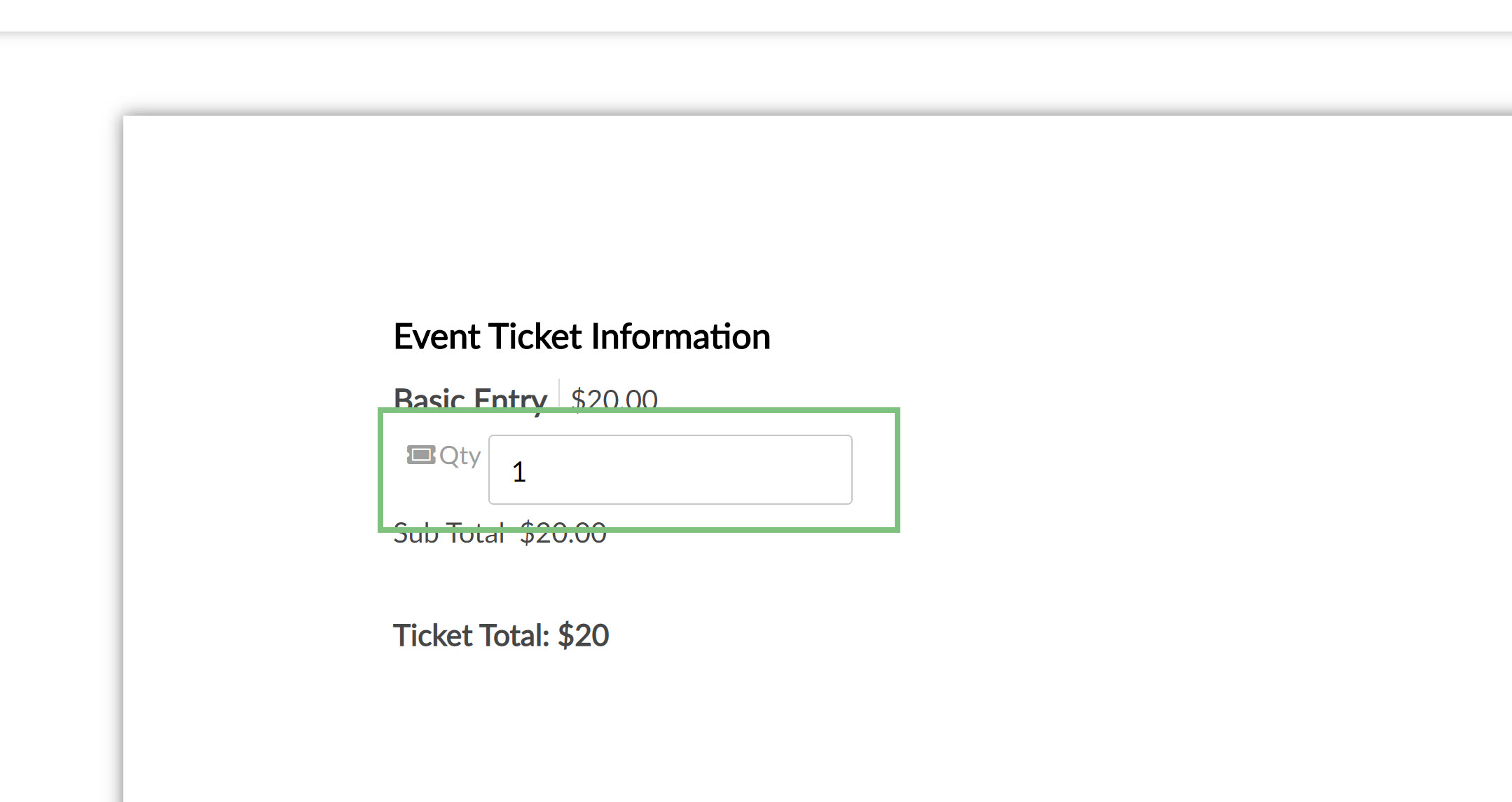 Setting the default value to one will not limit the amount of tickets the participant will be able to purchase. To limit the ticket purchase, you will need to hide the text box on the form. To do this, navigate to the Qty form field, then the developer tab.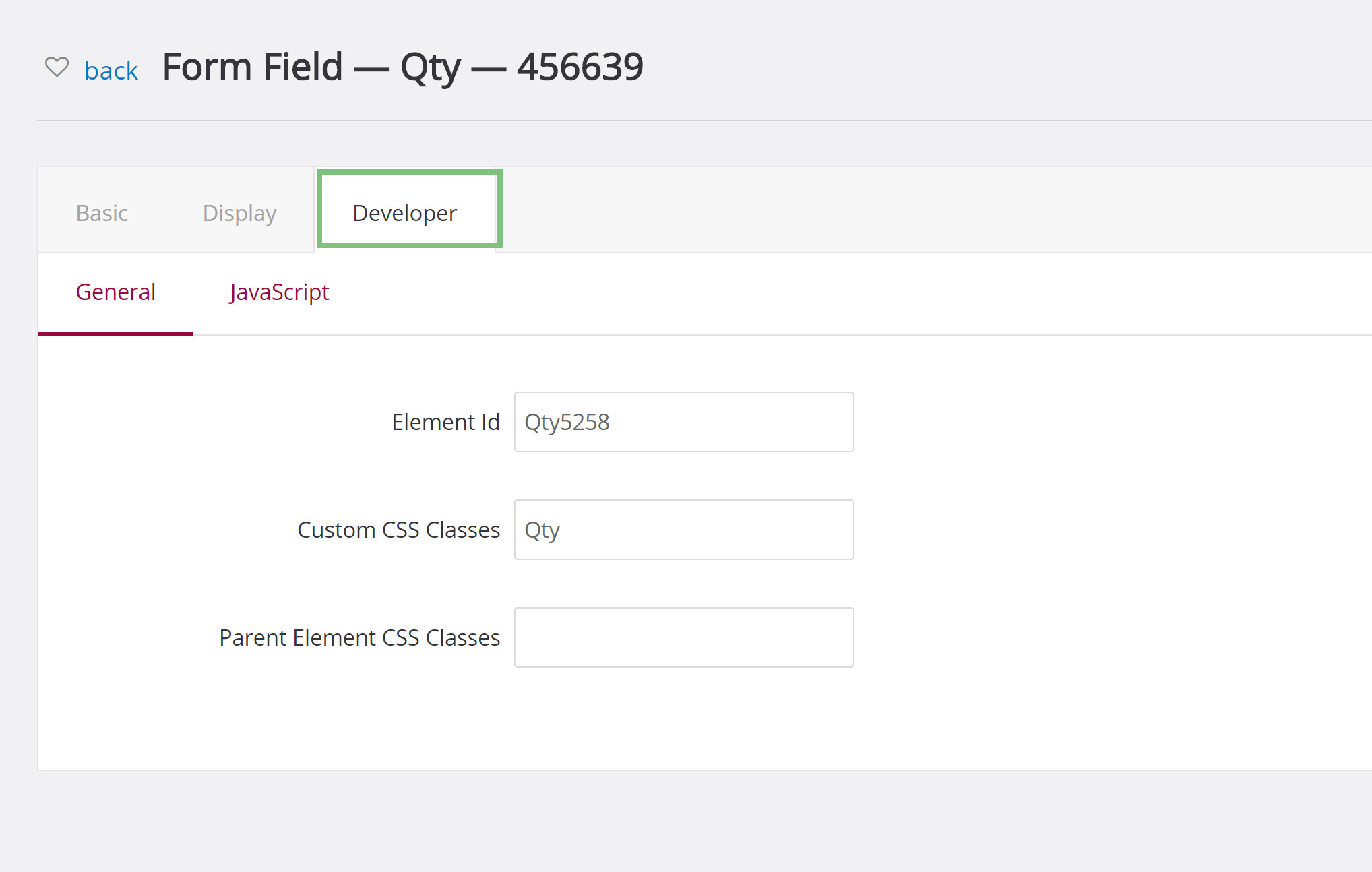 In the Custom CSS Classes text box, enter Hidden and click save.



Now the quantity text box will no longer appear on the form and participants will only be able to purchase one ticket.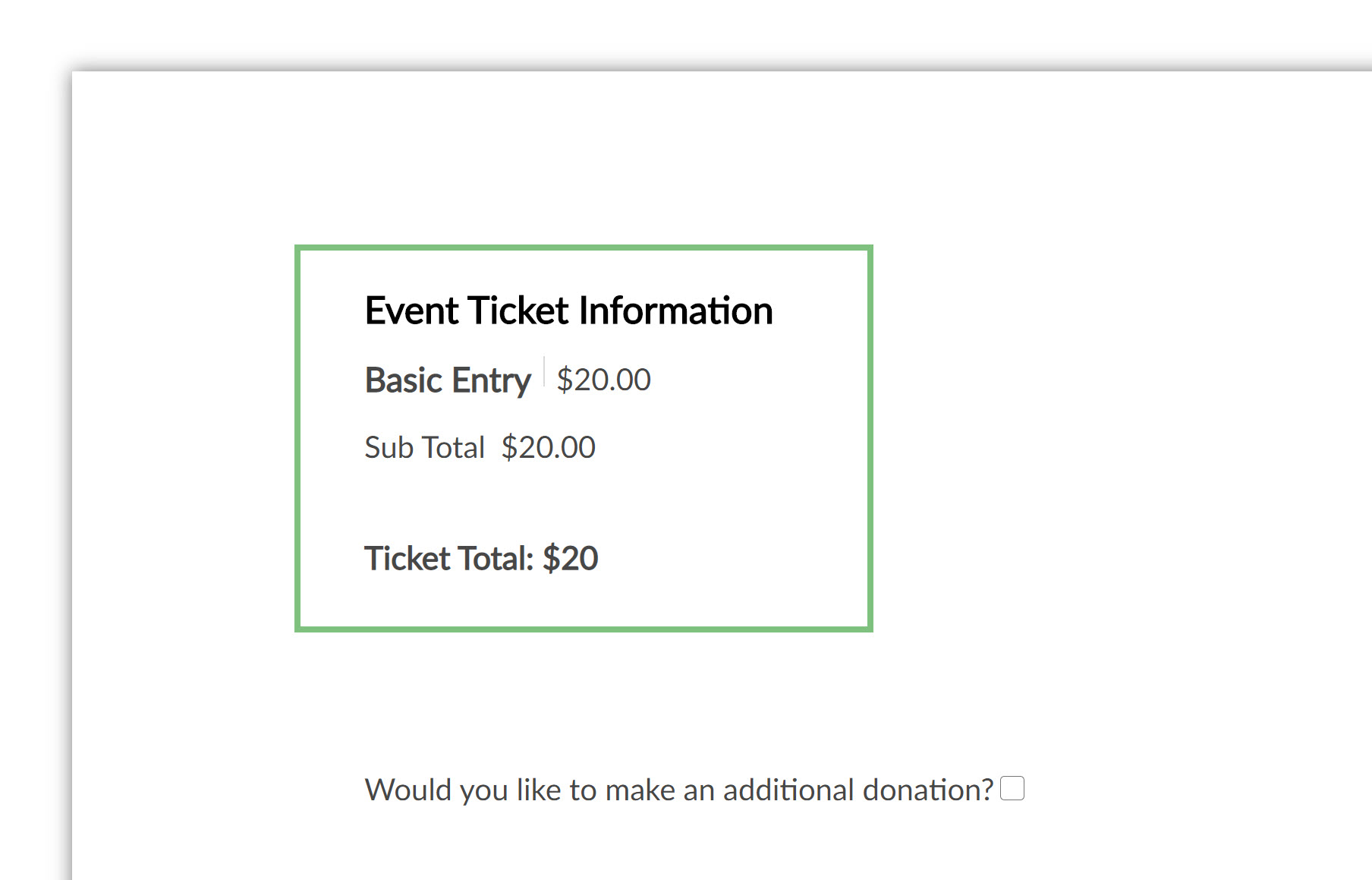 Note that this documentation is specifically for our out of the box forms and templates.