How to Test Emails

Before an email is sent to your selected audience, users should always test the email to catch any mistakes or changes that need to be made. The test email will only be sent to contacts that have been selected by either a list or by manually entering the contact email. The email should be sent to the user who is sending the email as well as at least one other organization contact to ensure that the email is perfect prior to sending it live.
To test your email by manually entering the email address, click on the Manual radio button and enter the email address.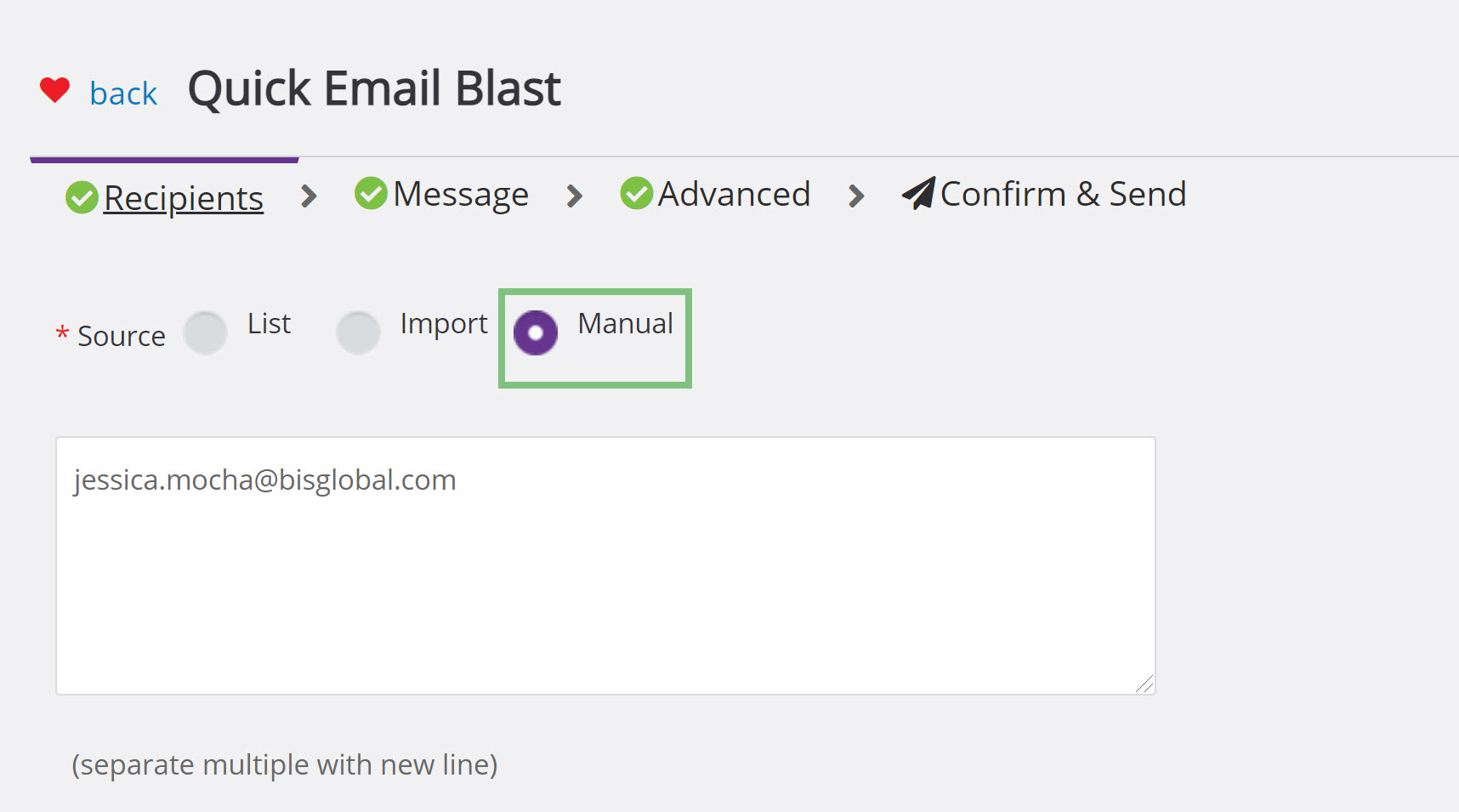 Continue to create your email and then send it to yourself and any others who will viewing the email.
If you have a query or a list already created for contacts to test the email, click the List radio button, and select your list.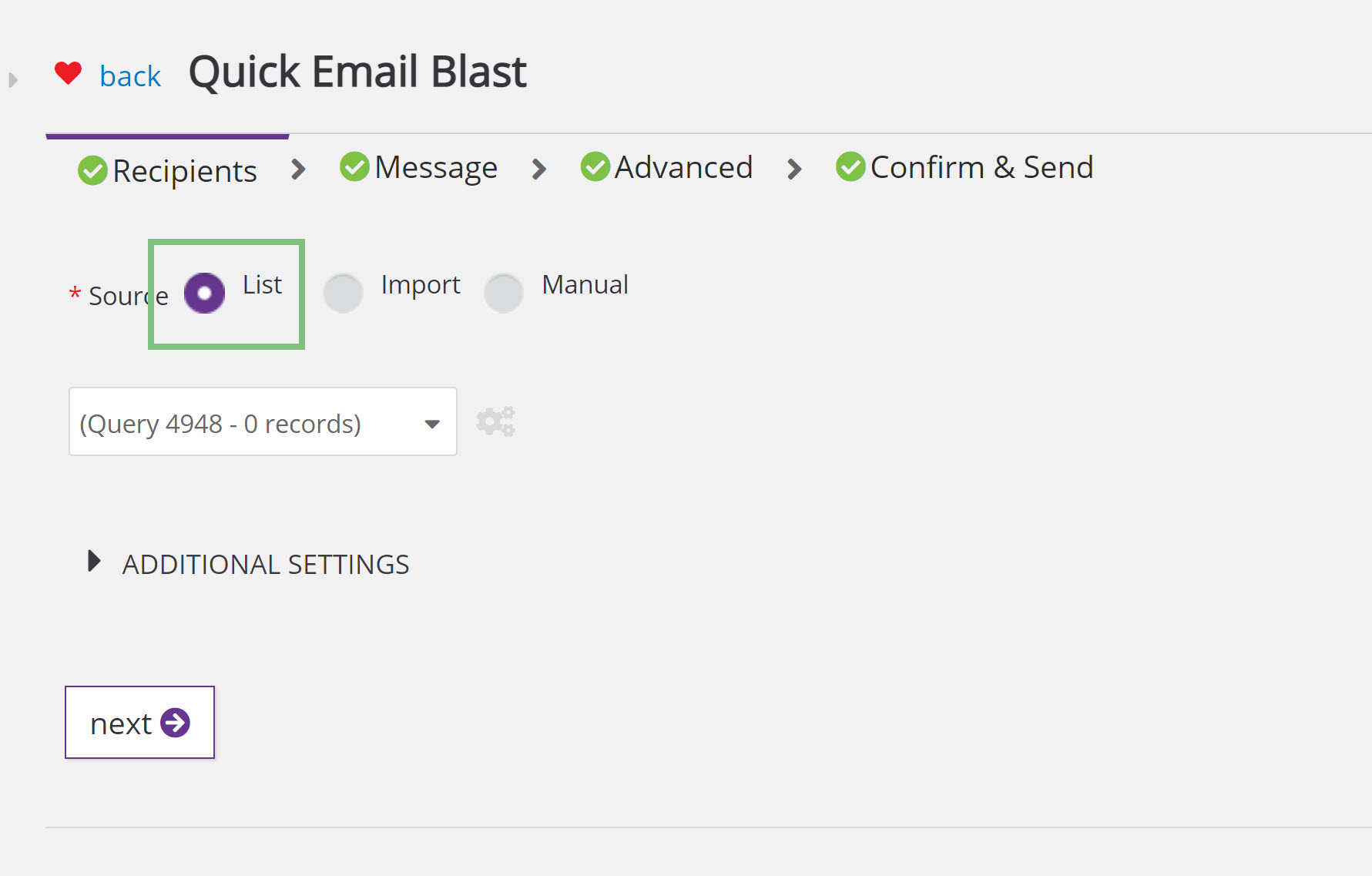 By selecting a list, you then can select Test mode under the advanced tab. Sending in test mode will send three copies of the email to each audience member in the list. This is to ensure that the email will send the same content each time it is sent.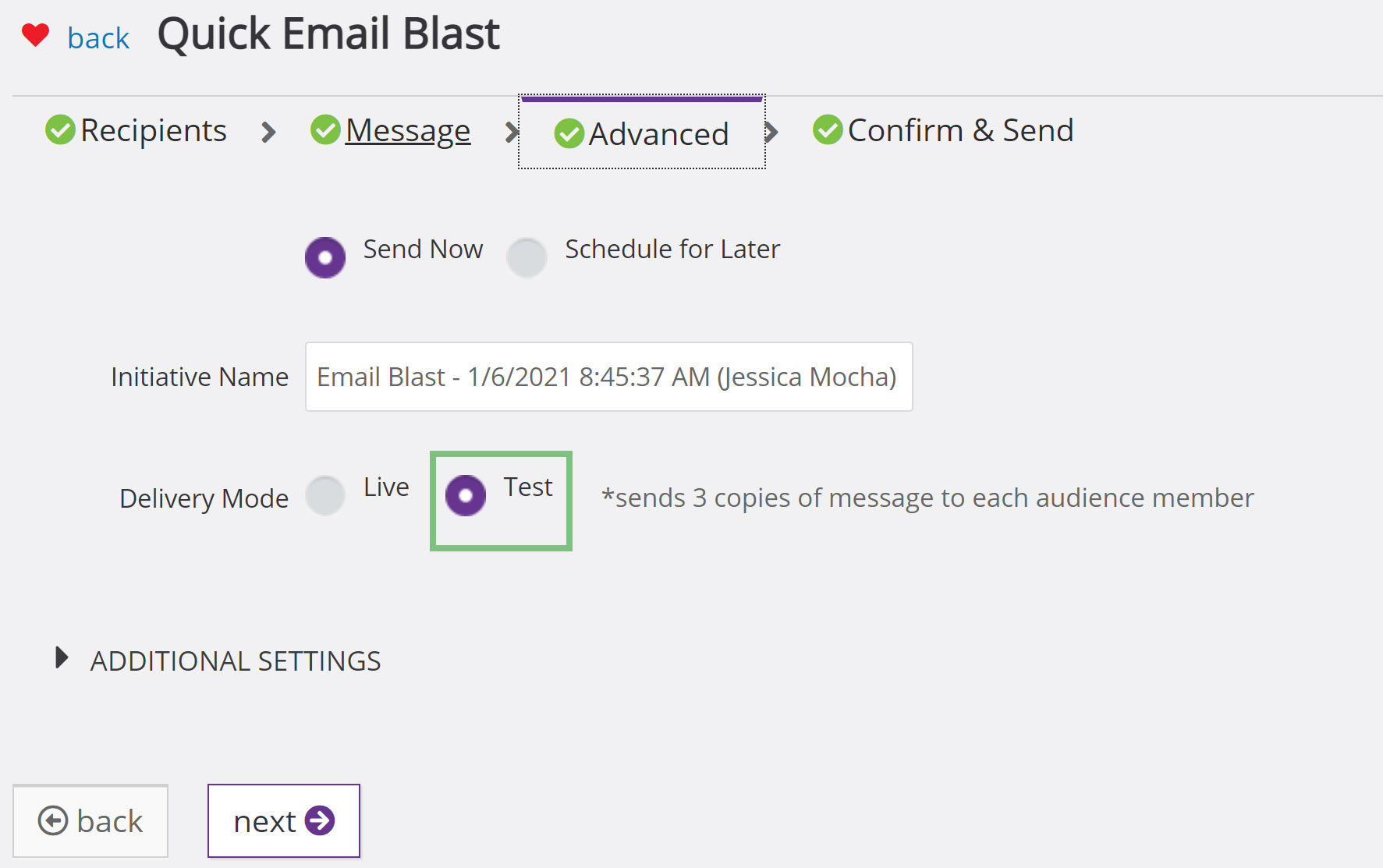 Once the email has been sent to the test audience, there are several things that should be reviewed, such as grammar, does the email look presentable, and do the links work.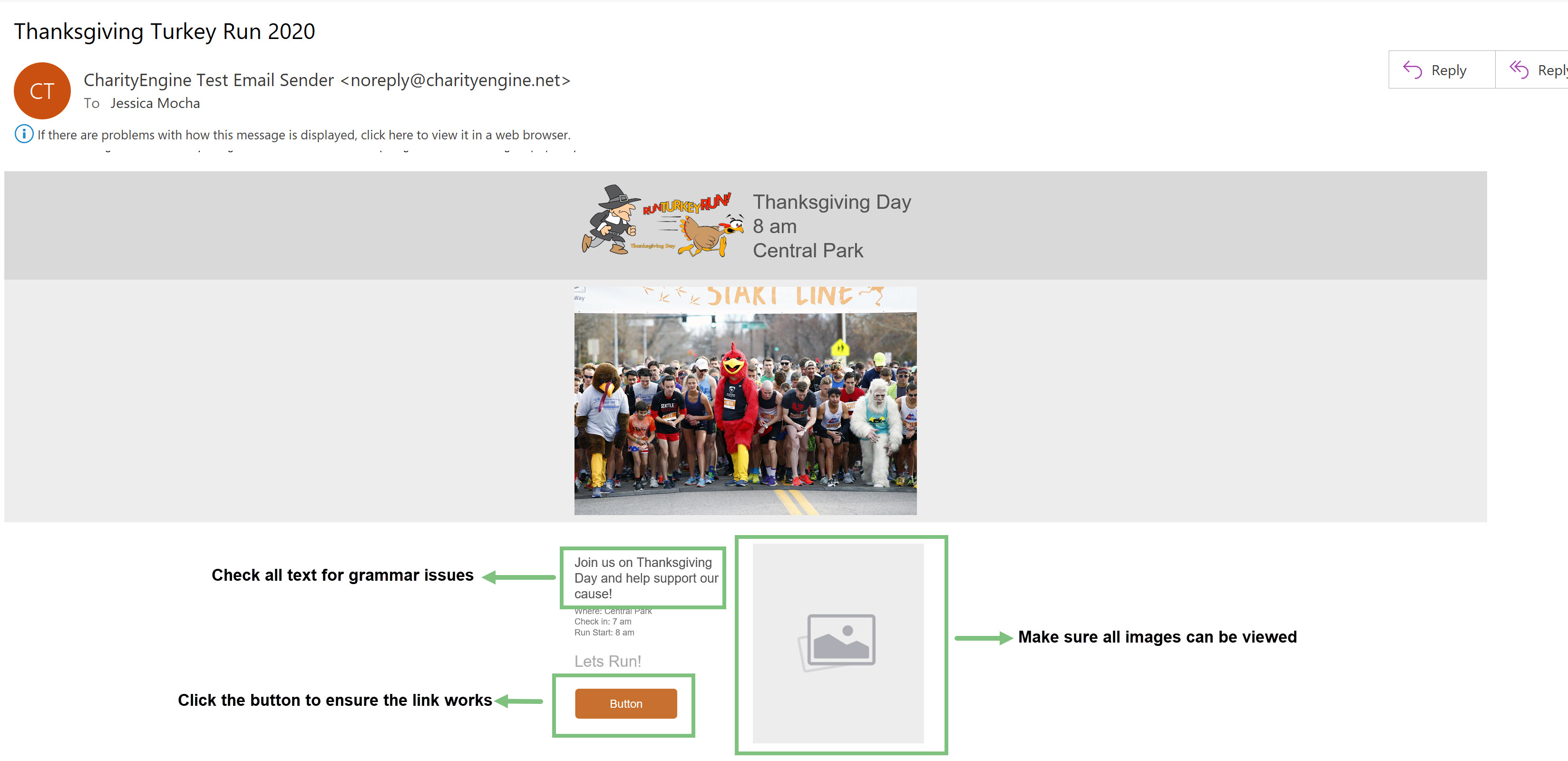 After any change is made to the email, CharityEngine suggests preforming another test to ensure that the email is ready to be viewed by your selected audience.