Importing Employer Information

Creating relationships for contacts that have been imported to the CharityEngine database is an important task and provides an easy way to track the network of your contacts. One of the most important relationships that can be added is contact employer information. By adding the employer, you will be able to track all activities of a company and its employees.

Employer information can be added at the time of import using Data Jobs to save you time and clicks. You will not have to enter the information for each individual contact under their contact record or need to do a secondary relationship import
To use data jobs to import employer information is done the same way you would normally import contact information. Navigate to Automation & Workflow > General > Import/ Export > Create New and select Import.



Select People from the Import To dropdown.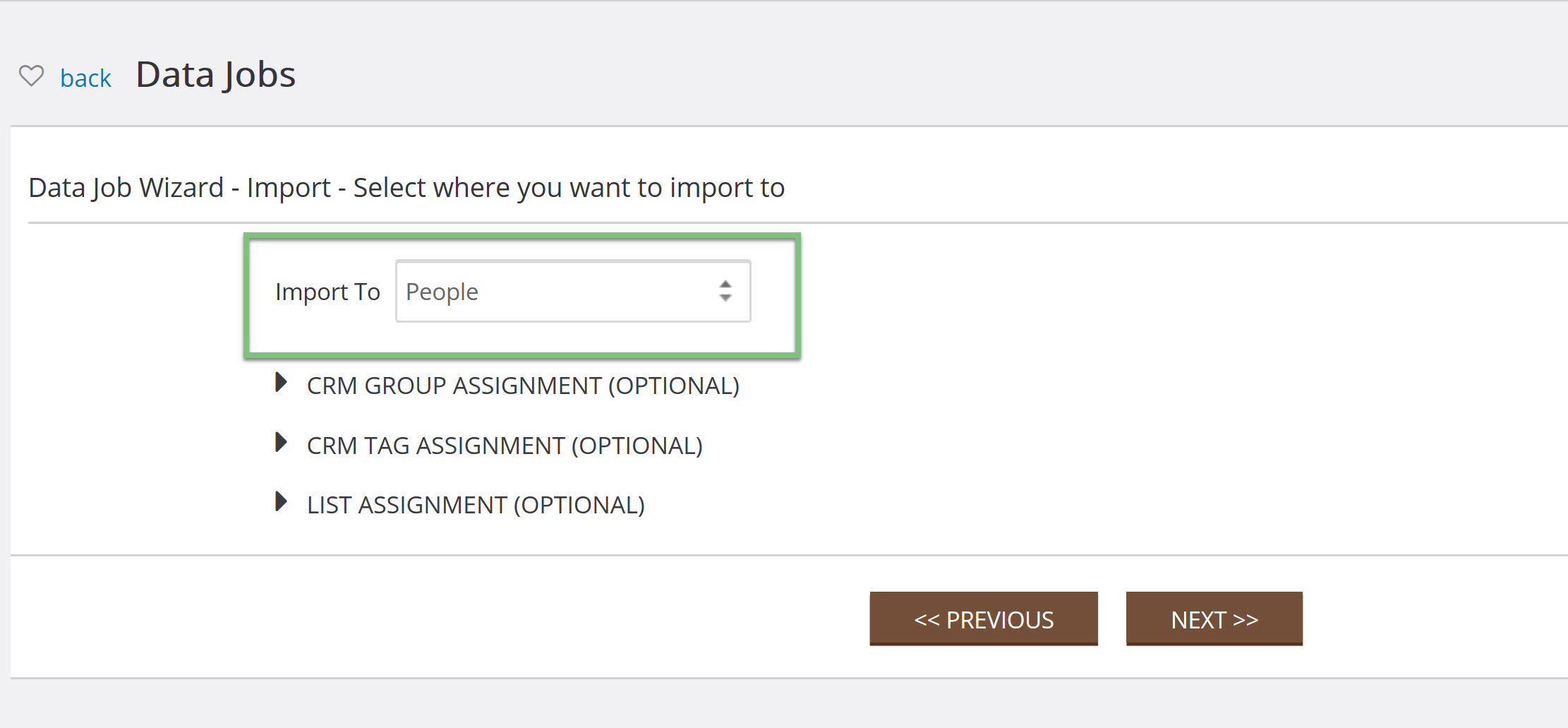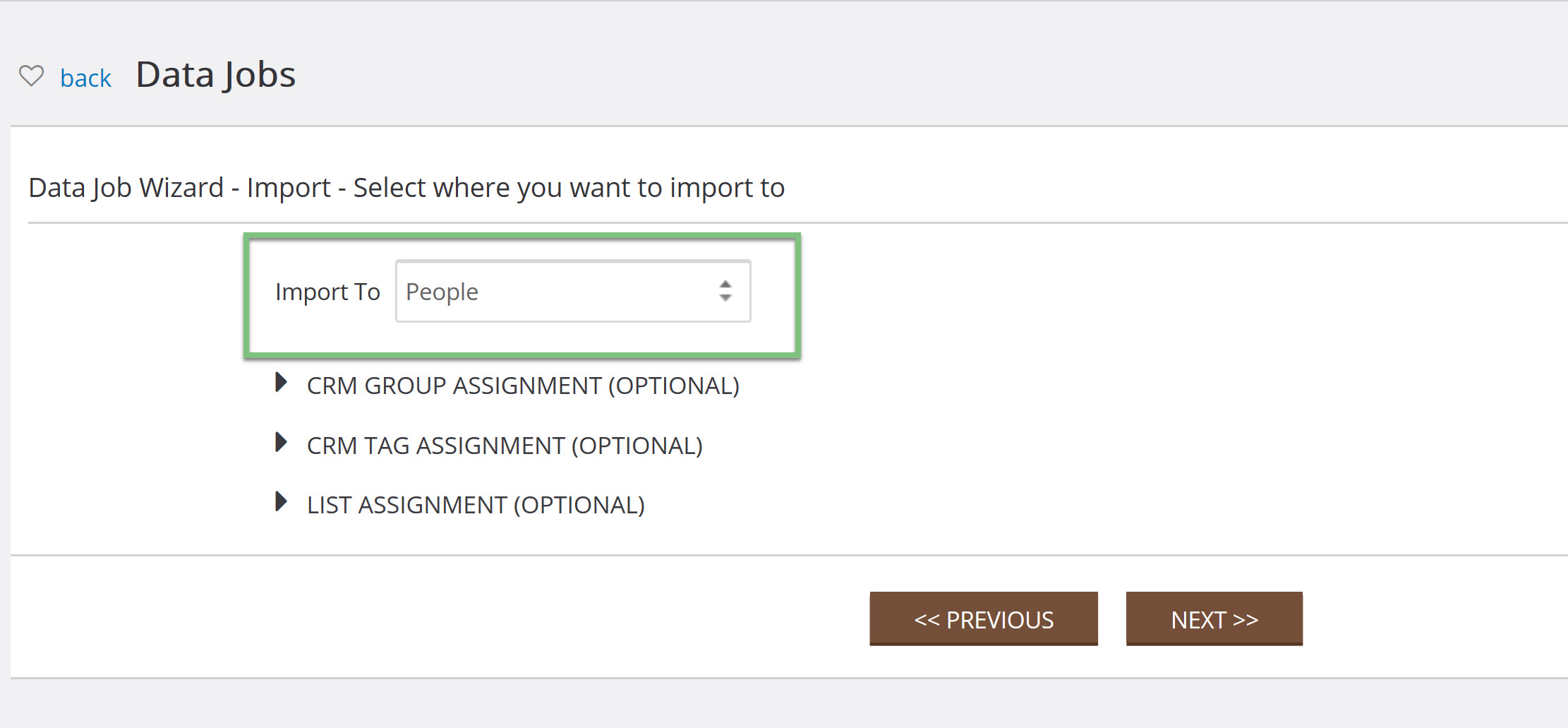 Now you need to add all the fields for the information you are importing for the contacts. Do this as you normally would and add any field you have information for the contact, such as Name, Email, and address by using the add fields dropdown.



To add the employer information and ensure that it is imported as a primary relationship, select Employer is Primary Relationship from the dropdown. This will create the relationship between the contact and the employer.

It is not necessary, but to add additional employer information, such as job title employer address, and employer name is recommended as well.
Browse your computer for the file you are uploading. Once you have selected your file, your list of contacts will appear with the fields listed.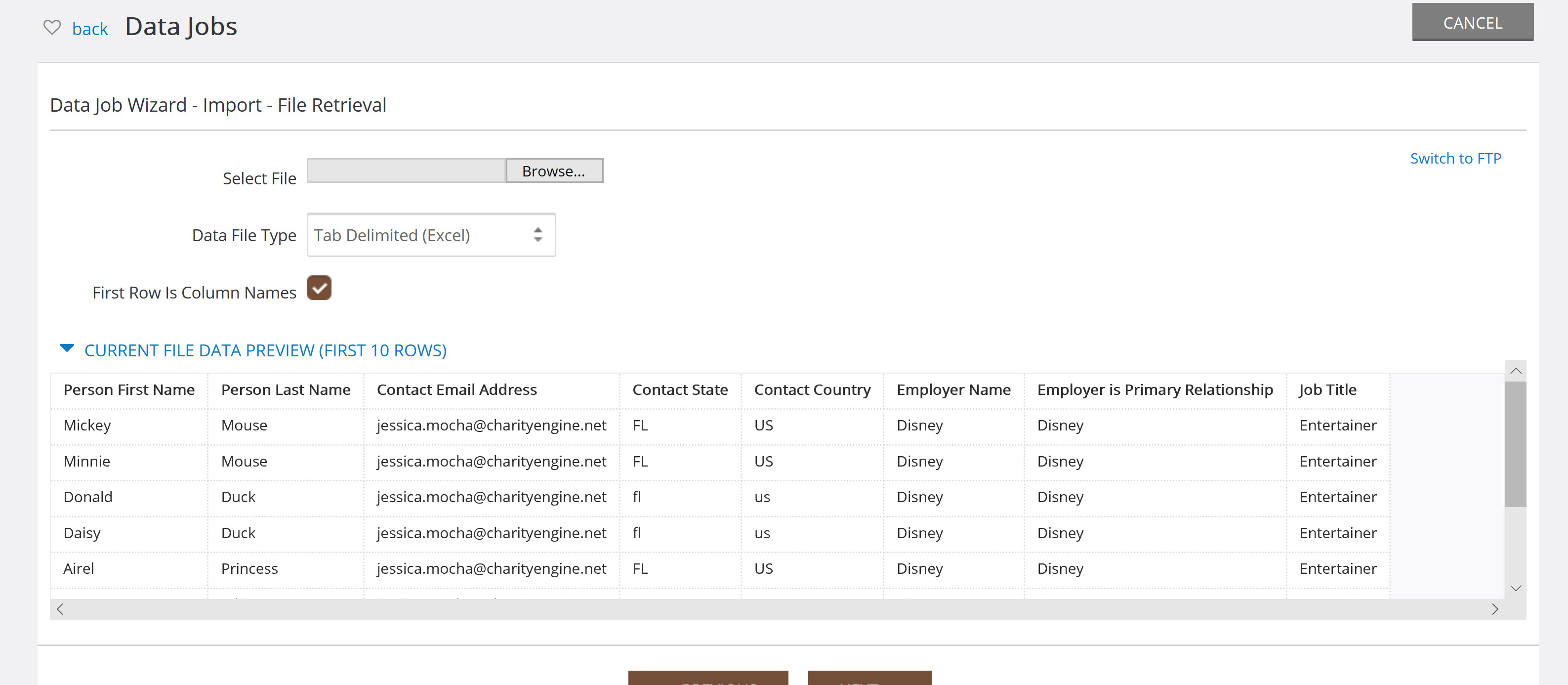 Note that when you are importing employer information, if the employer information has been imported or created previously and it does not match exactly with the new import, a new organization record will be created. If this happens, you can easily Merge the employer using the CharityEngine Merge tool.

For information on using the merge tool, read this article
By Navigating to Contacts > Relationships > Go you will be able to see all relationships in the database. By filtering by Employer, you will be able to see all employee/ employer relationships. You can further filter by entering the employer's name to see all relationships for that employer.