Mapping Data to Imports- How to Confirm Opportunity Dates are Imported Correctly and Update Them

When importing opportunities into CharityEngine, it is important to make sure that the dates of the opportunities are correct and do not display the date they were imported. One way to do this is by exporting the data and comparing it to the original import file. If the data needs to be updated, users can re-import the dates to ensure they are correct.
To do this, first navigate to the opportunities screen and filter for the opportunities you want to check.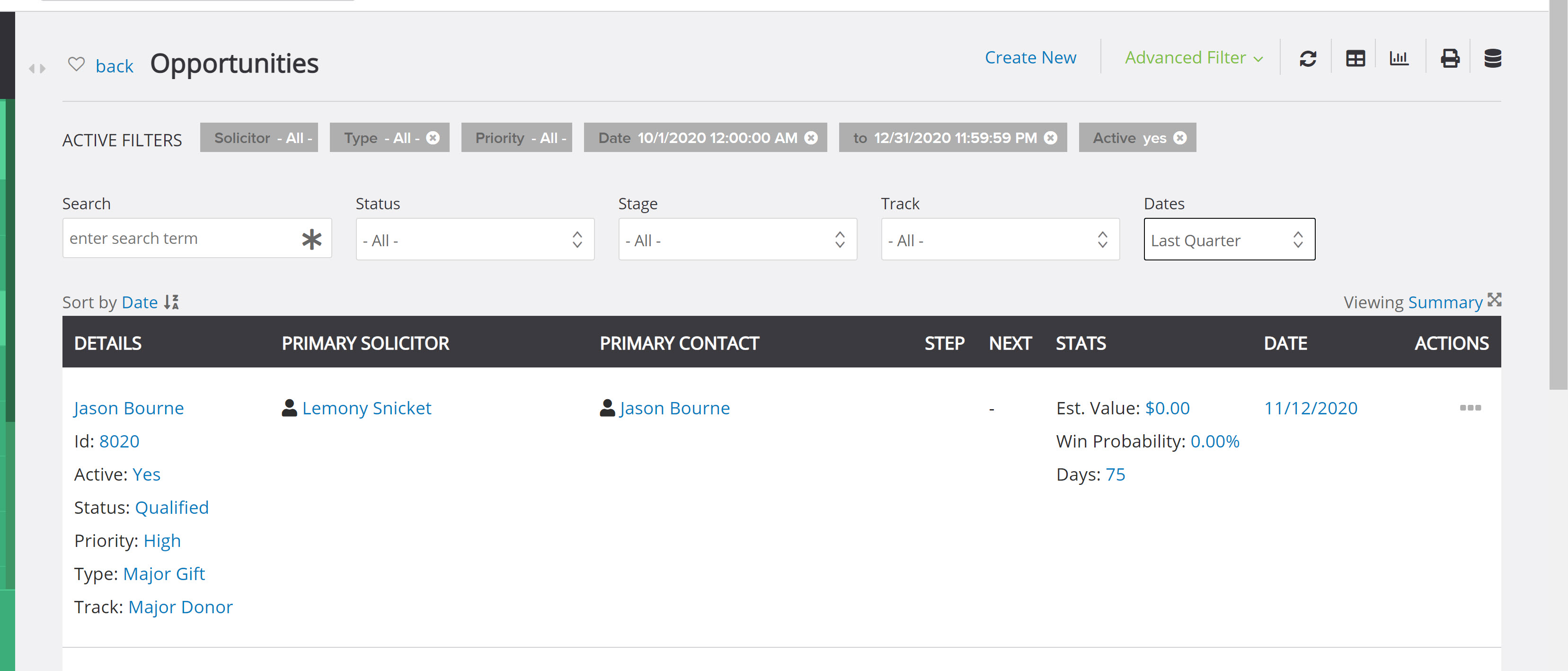 Export the data by clicking the export icon on the top right-hand corner.


Click on the link to download and view the file.



You will then be able to compare the data with the original import file to ensure that the dates are correct.

If you find that there are opportunities that have incorrect dates, you can preform a data transformation to update the dates in bulk.
Before preforming the data transformation, you must create a query that contains all the opportunities that need to be updated. Your query should look similar to the below.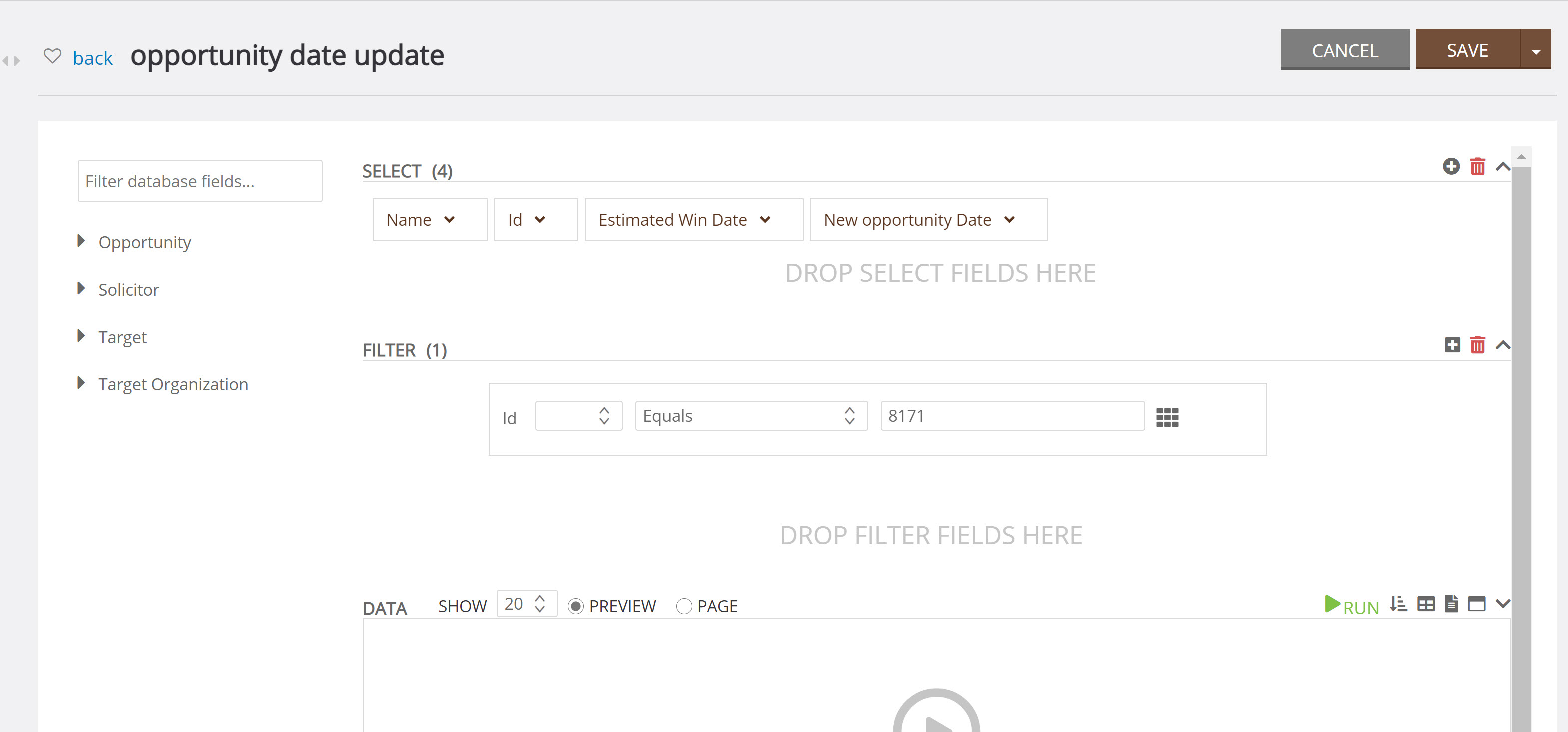 Note: you will have to create a free form field in the query for the new date. To do this click on the plus sign next to the trash icon.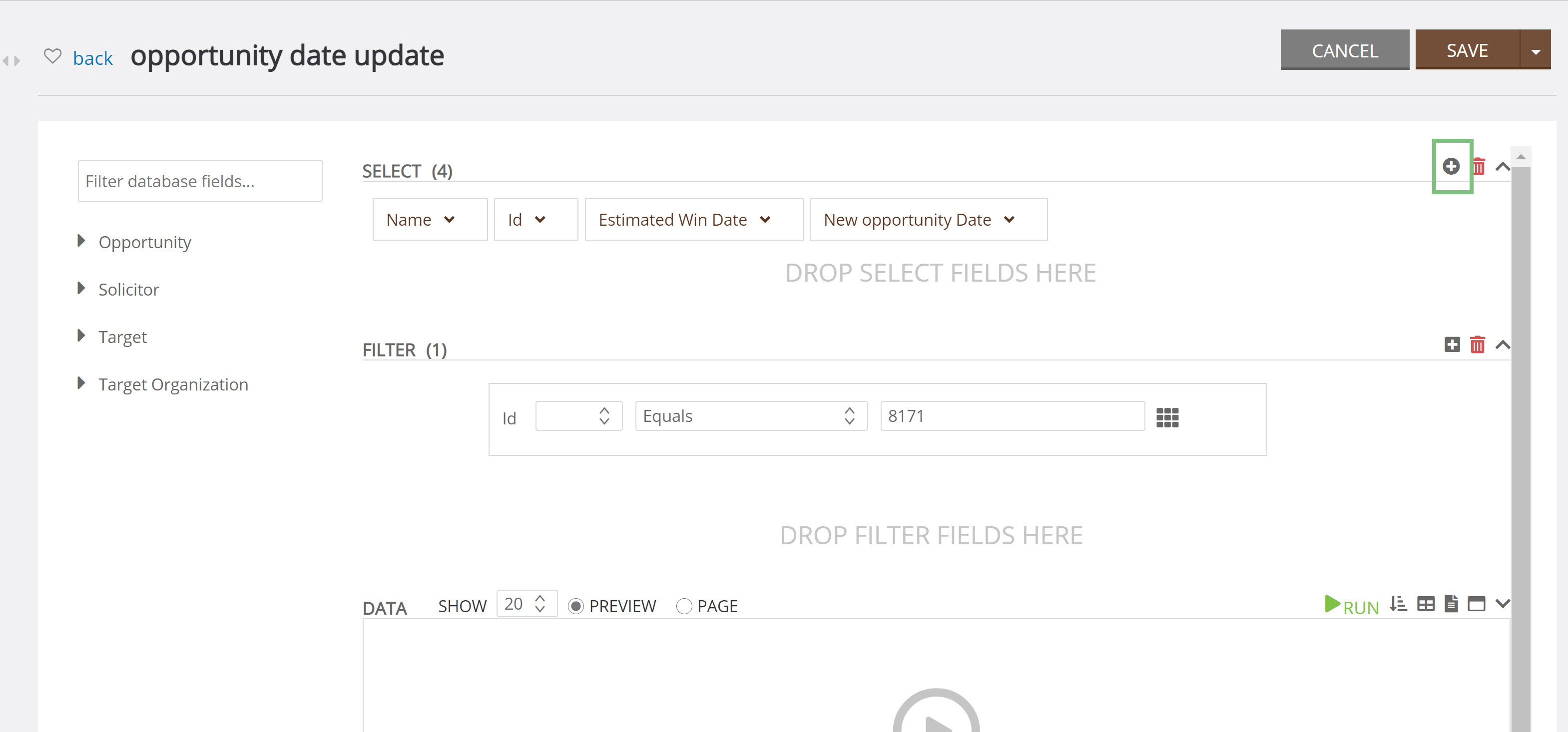 Rename the field clicking in the text box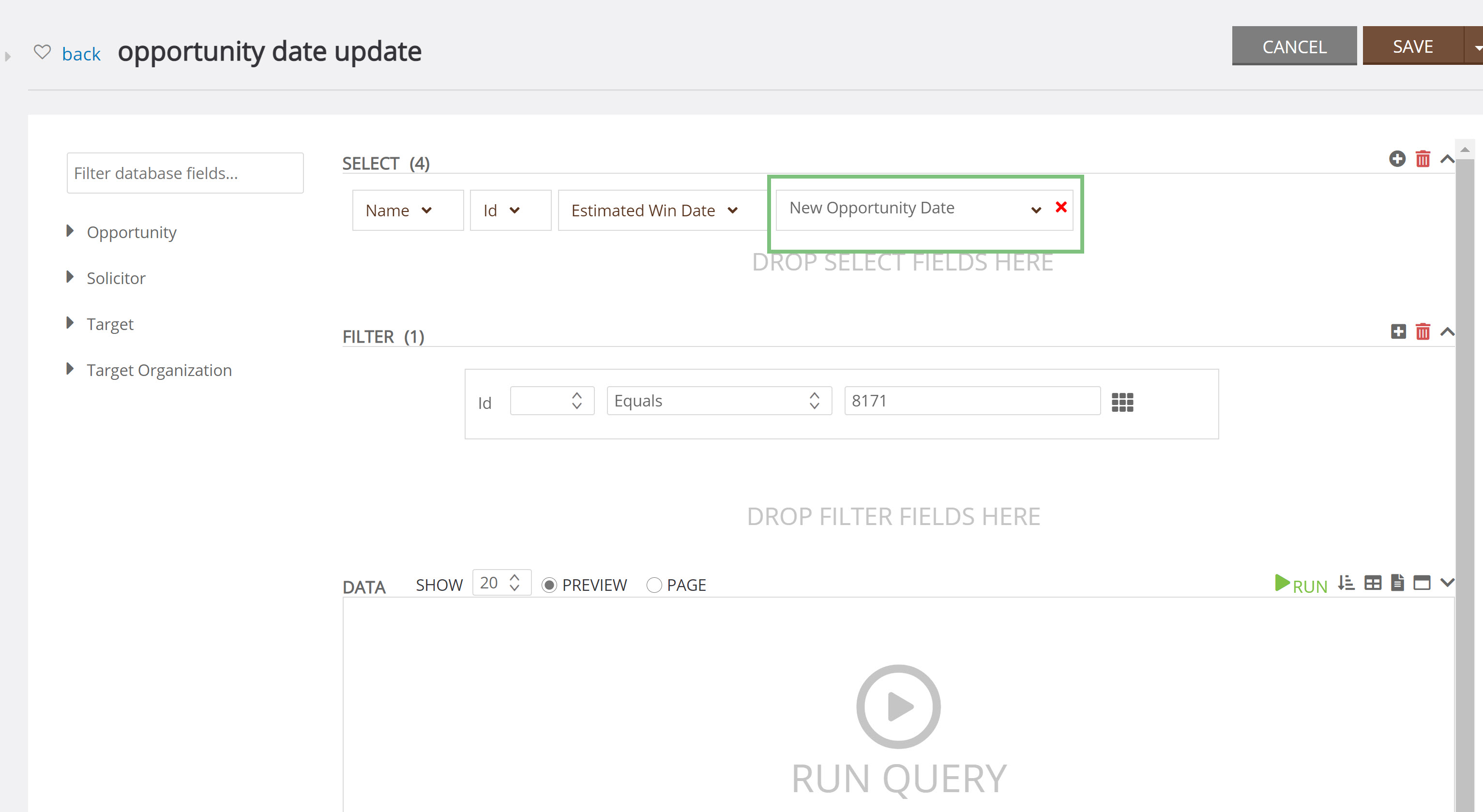 Click the down arrow to set the new date.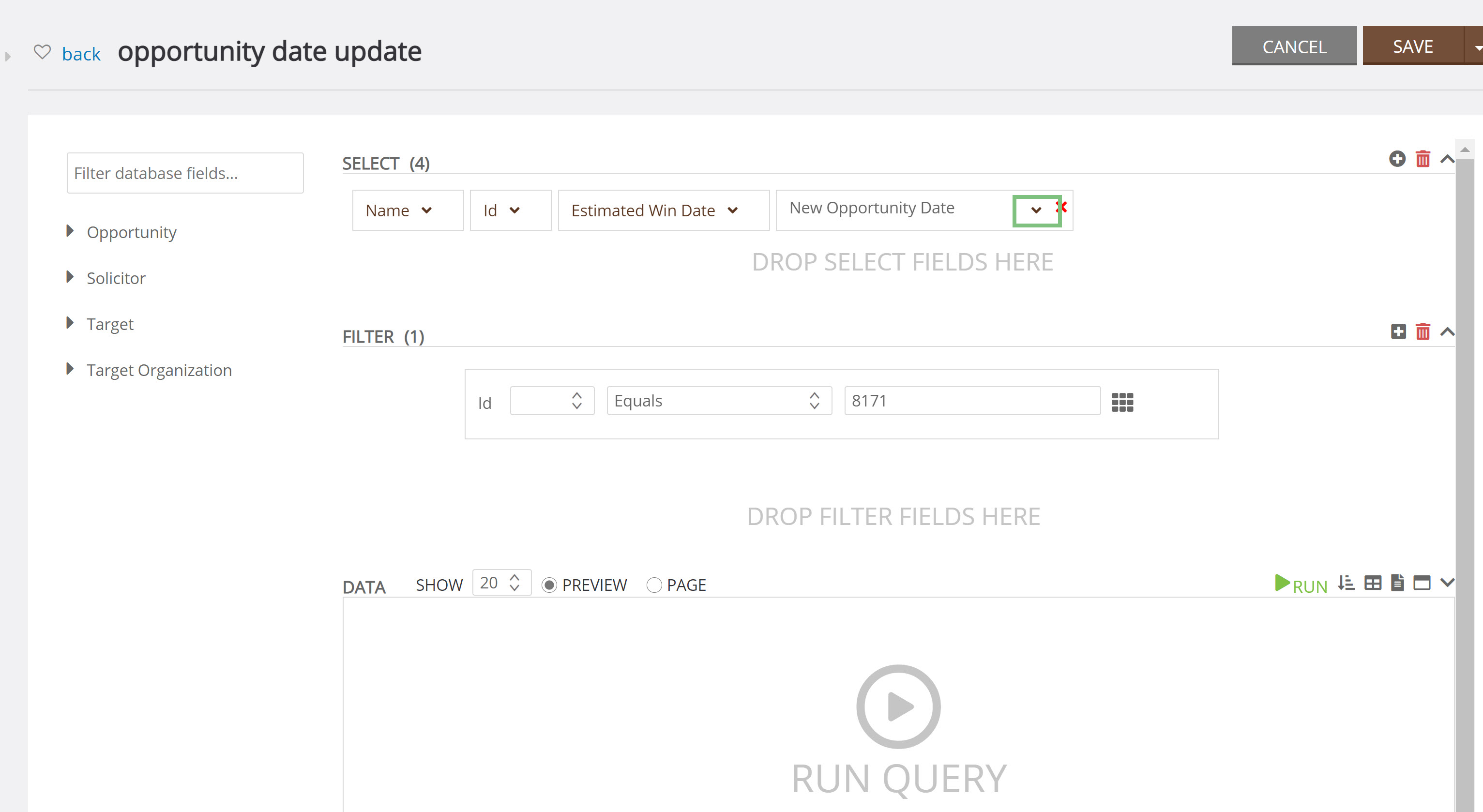 Once your query is created, navigate to Automation & Workflow > Workflow > Transformation and click create new.



Select Batch Update from the drop-down



Then you will need to configure the transformation by searching for the query you created, selecting opportunity from the drop-down, and selecting the match and update fields.


Once you have configured the transformation, you can preview it to ensure you are updating the correct information by clicking on preview updates.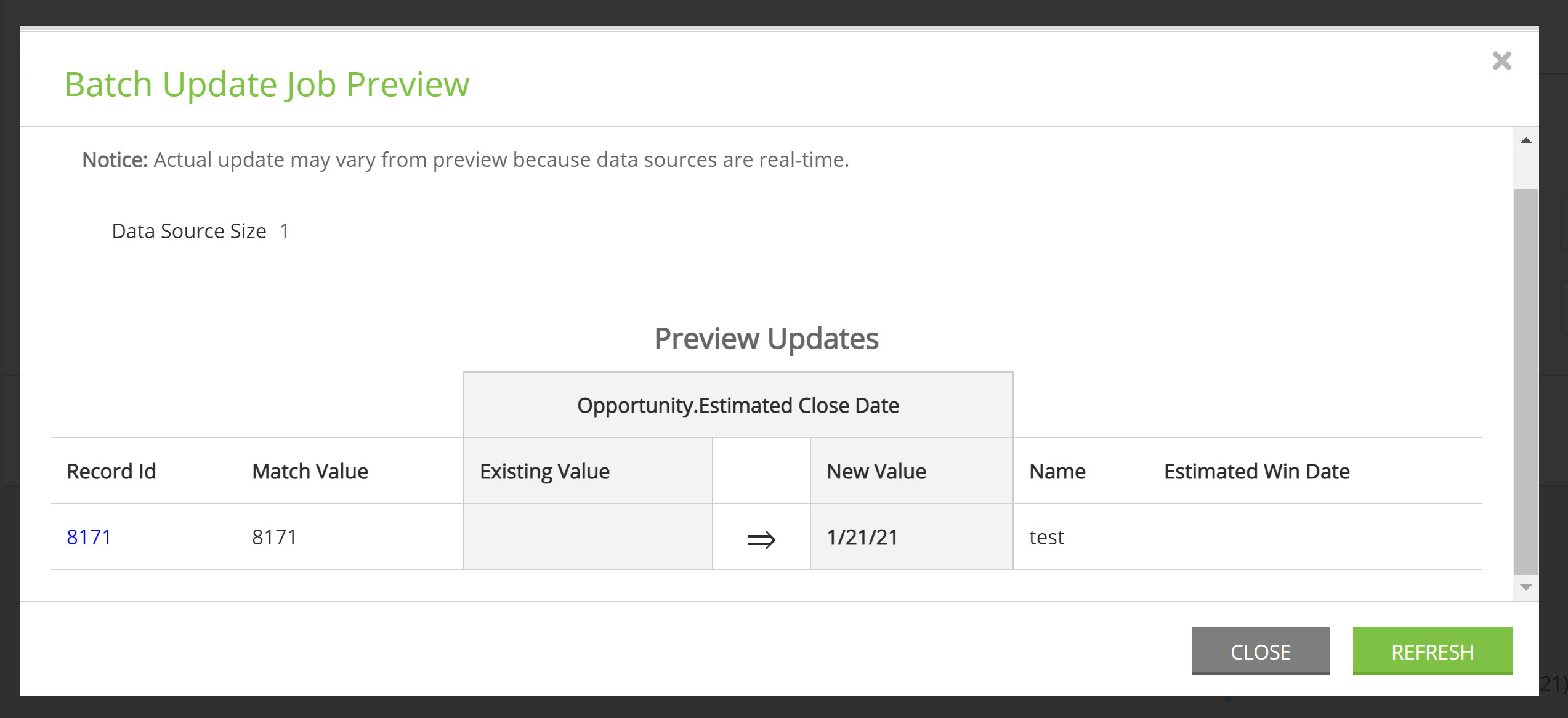 As you can see above, the existing value will change to the new value and update the date to 1/21/21
Note: You will only be able to change to one new value at a time, meaning if you have opportunities with the same date, you will be able to change them in bulk through a data transformation. If you have opportunities that have different dates, you will need to preform a new transformation for each date, or manually manage the opportunity
To manually manage the opportunity, navigate to Contacts > Opportunities > Go and filter for the opportunity.


Click Manage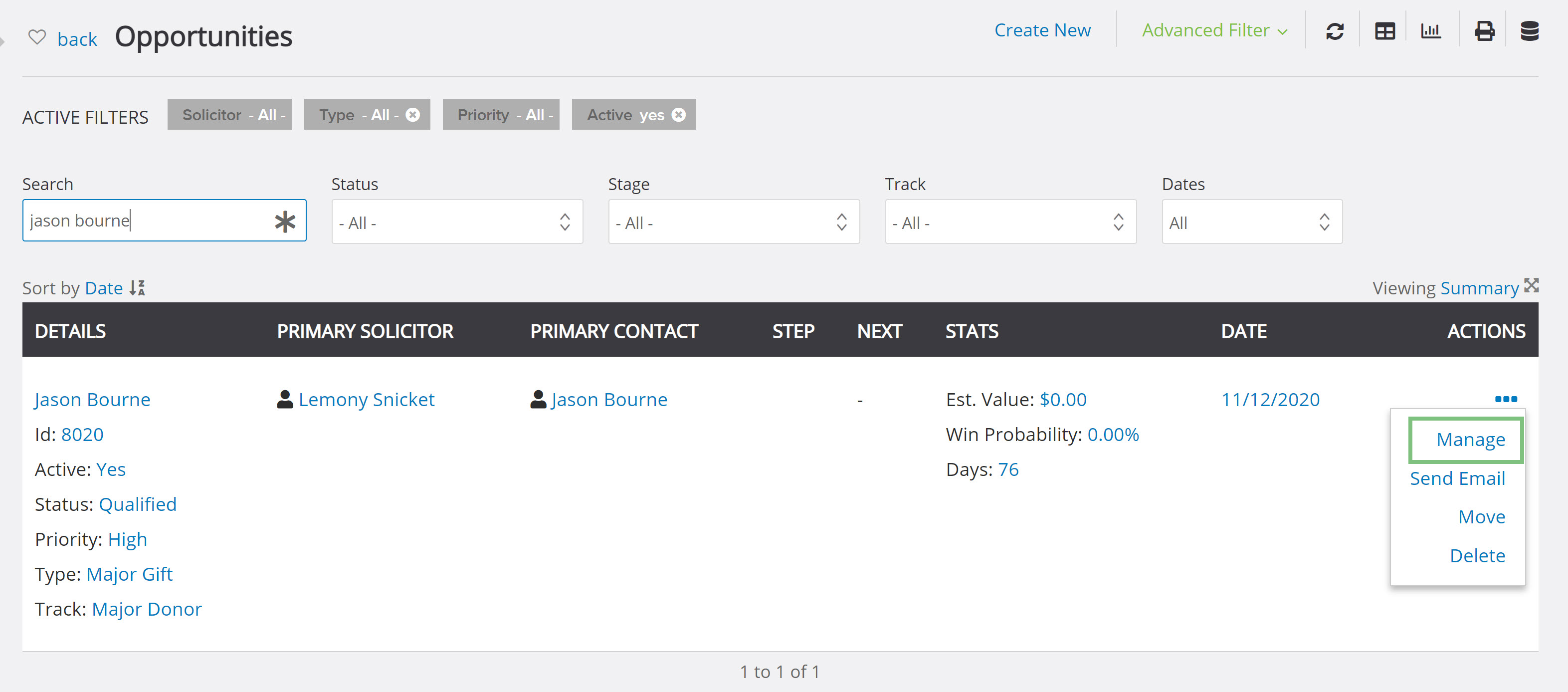 You will then be able to update the estimated close date manually by entering a date and time.