Release Notes 7.22.20

Table of Contents

Contact Listing Screen
New Filters on Contact listing Screen
CharityEngine has now provided new filters to assist in creating lists on the contact listing screen: Active, Latest Activity, Has Solicitor, Pending Activity, and Custom Field Filters.
The first filter can be found under the Quick Filters Bar.



The other filters can be found under the Advanced Filters under the Advanced Tab and the Other Tab.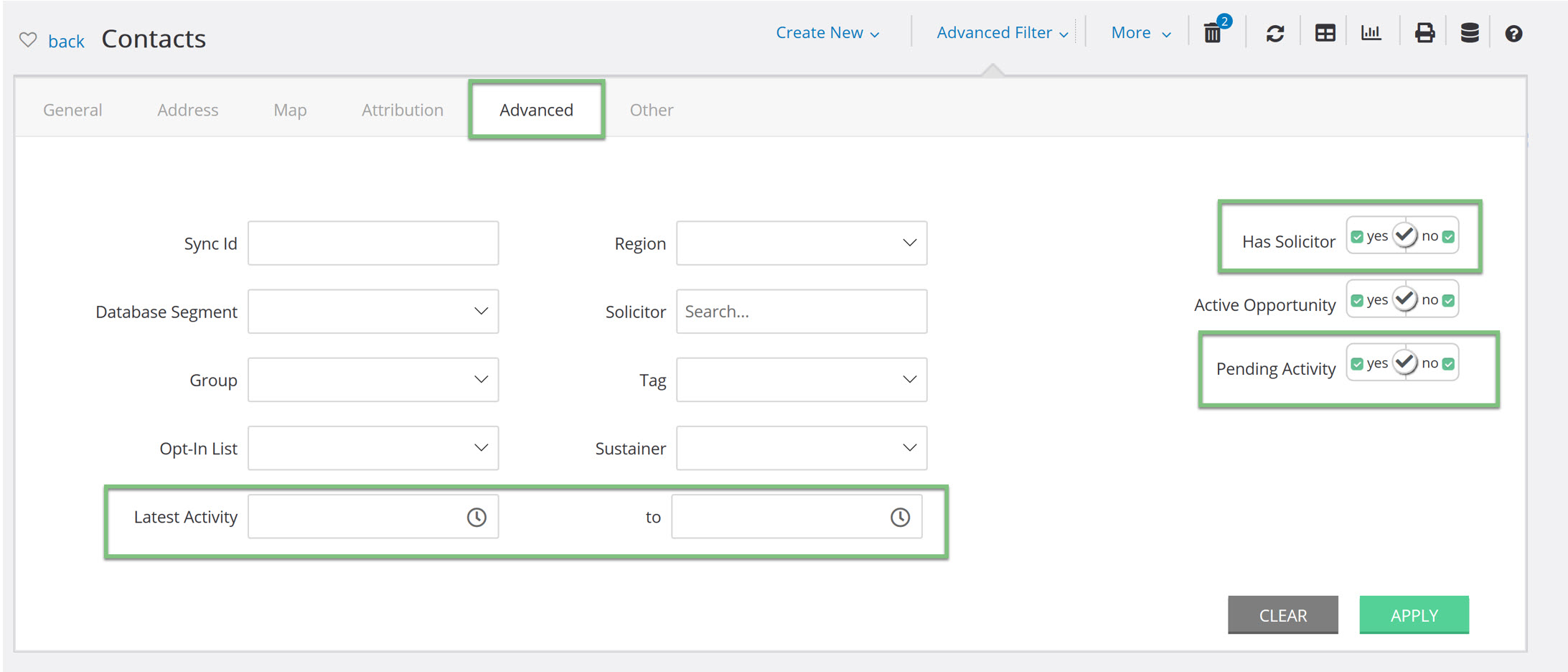 Assigning Groups, Solicitors, and Creating Activities
Assigning groups, solicitors, and creating activities can now be done in bulk from the contact listing screen. This will save time and energy as you no longer need to go into the individual contact record to do this and can do it in bulk.
By selecting the contacts you wish to assign the group, solicitor, or create the activity, you will gain access to the drop-down box. Click the action you wish to perform and a pop-up will appear where you can perform the action.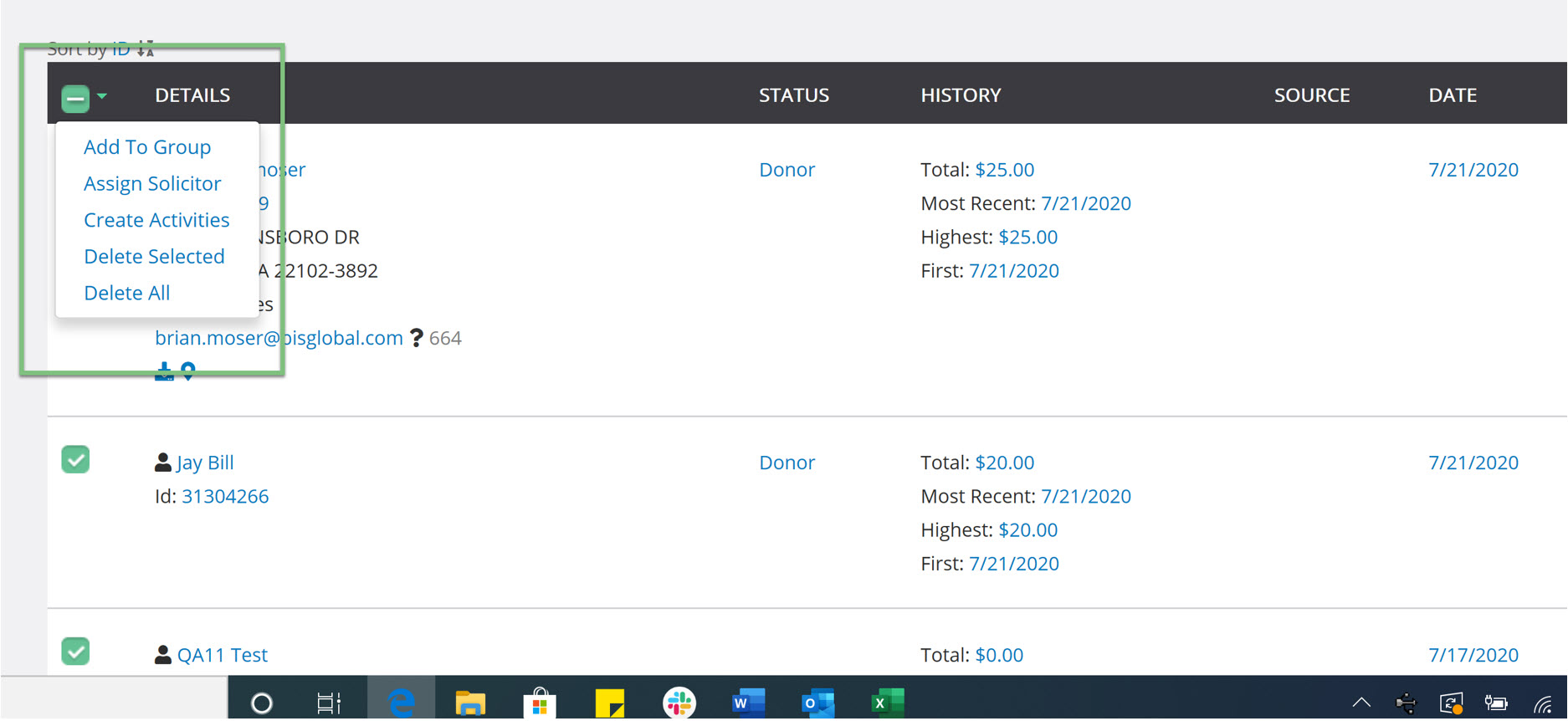 for more information on performing these actions, read this article
Sending Emails from the Contact listing screen
CharityEngine has now made sending emails to contacts much easier from the contact listing screen. You can now filter for select contacts and send emails to those contacts from the same screen. This will save time by eliminating the need to create queries every time you want to send a list of contacts any communication.
Select the contacts you wish to send the email to and click on the More drop-down located in the right-hand corner of the page, then click Email Contacts.



You will then be navigated to the Email Blast Screen and the list will already be populated.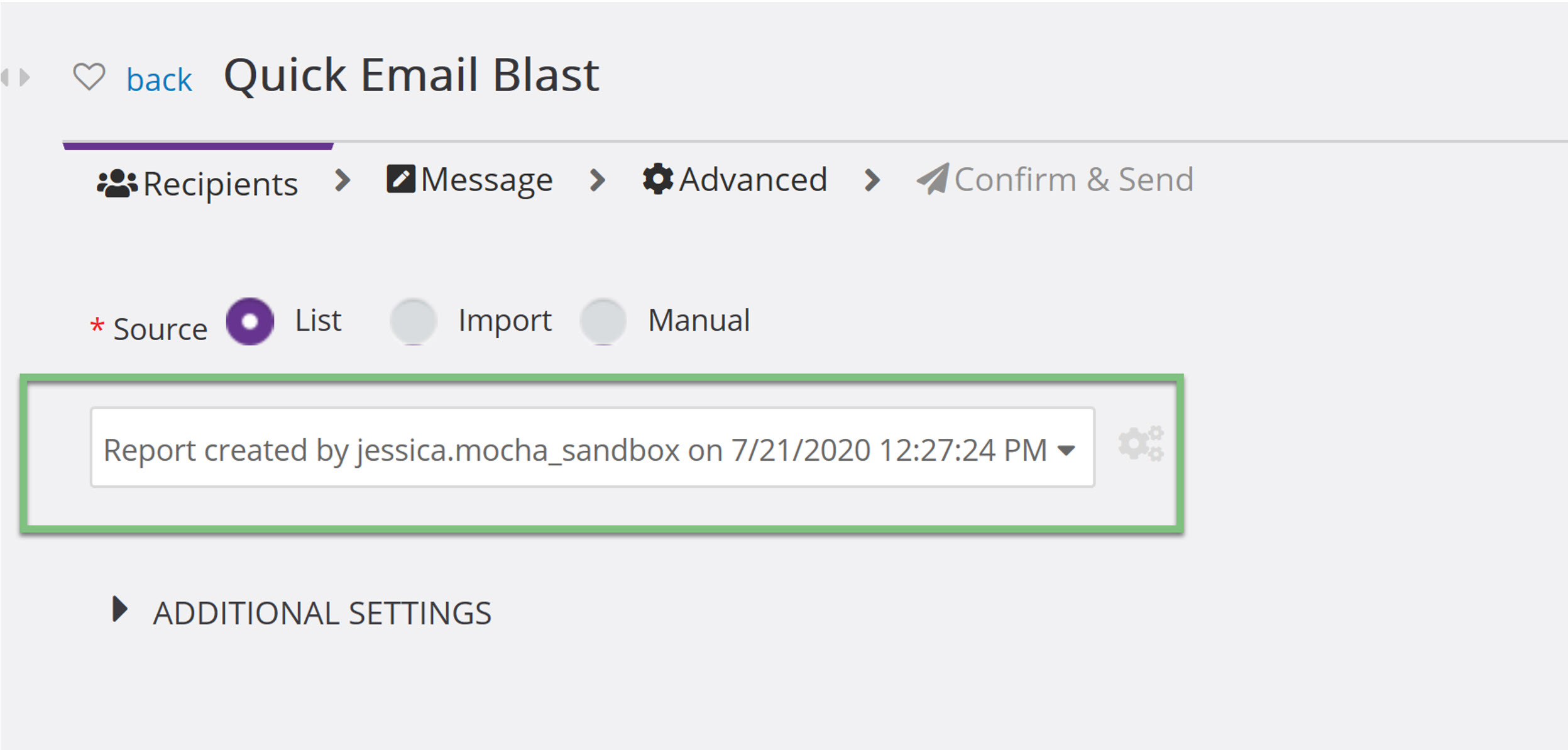 For more information on how to send emails from the contact listing Screen, read this article
Managing Contact Status Types and Priority
CharityEngine now allows you to remove and manage any contact status types and priorities you do not wish to have in your database. These statuses are default and are system status that may not be applicable to every organization. Now you can rename or remove the status you do not wish to keep. This new feature will allow you to have more control over your configurations by allowing you to no longer keep the system tags.
To manage or delete your status types and priorities, click the three dots under the actions column and select Manage or Delete.



For more information on how to manage your contact status types and priorities, read this article