Queries: What can I do with Giving History
Introduction
Creating a query that will find contacts with specific giving history is a great tool for identification of contacts with specific summary giving details. This may be used in cases where the user is interested in locate last year (or last fiscal year) total giving details without the need to create a subquery specific to the transactions table. This query can be used on its own or added as an external query to a different query.



---
Table of Contents
---
How to Create the Query
To create this query navigate to the Automation & Workflow App and under General select Queries, then click Create New in the upper right hand corner. Select Contacts Database form the filter drop-down and select the Contacts table and click CONTINUE.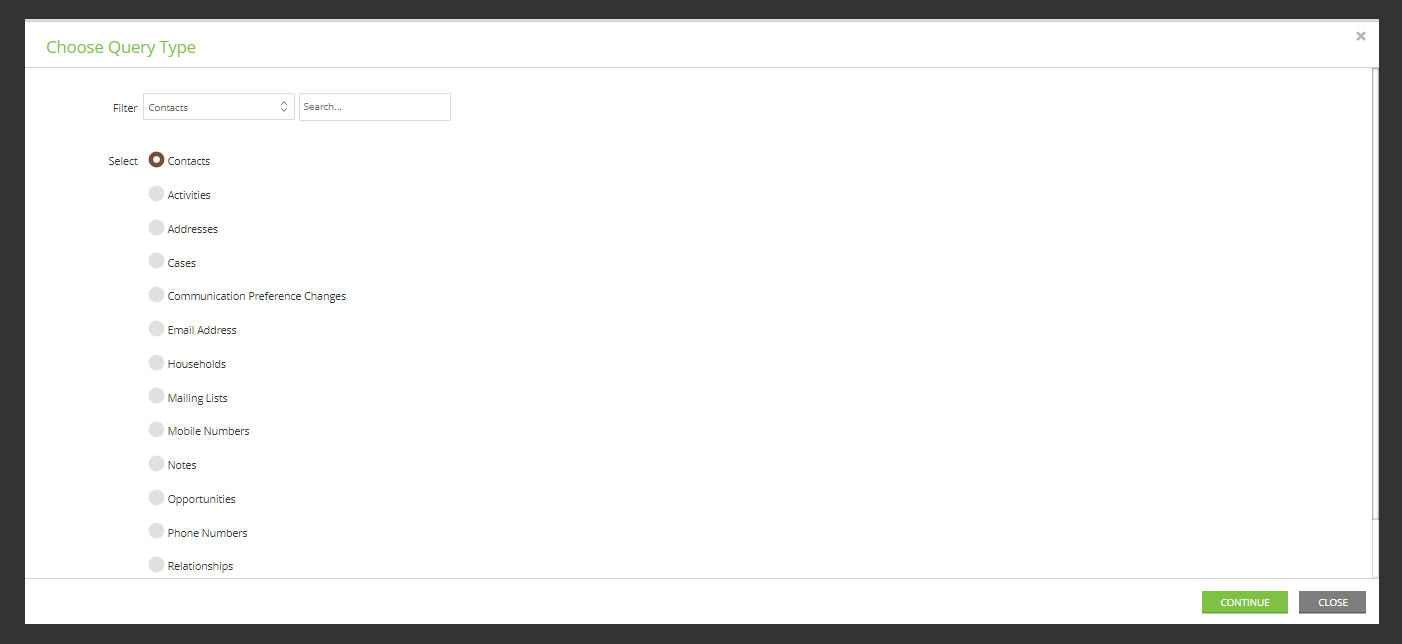 In the select field, add the appropriate fields needed for the data summary.

In the Filter section, expose the Giving History subtable and add appropriate filters. In this example, the use case is to identify all donors with total lifetime giving >= $5,000 and current fiscal year amount >= $100.


---
FAQ and Related Resources
Q: How do I use this as an external query?
A: To add an external query to a different query, add the Contact Id field as a filter on the query and click on the External Query Icon, then search for the query you want to add

Q. Where can I learn more about CharityEngine reporting tools?
A. Learn more in our article Reports & Analytics: An Introduction to Frequent Reporting Options within CharityEngine