Creating a New CMS Website

Introduction

There is the ability to easily create a new CMS website and its associated pages in one place!


Article Sections
Navigate to Online > Websites > Create New.





On the General tab, fill in the basic information for your new website.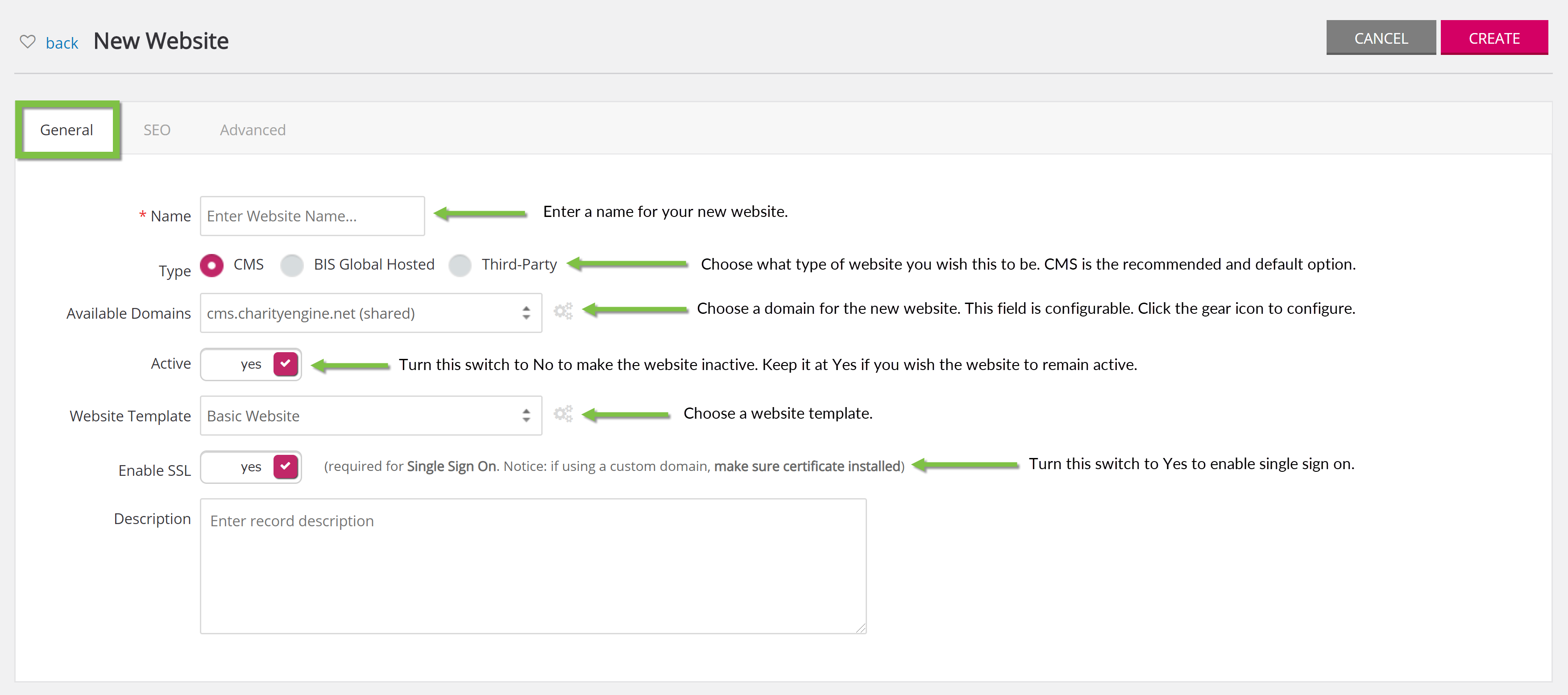 On the SEO tab, configure your external website name and all other SEO configurations.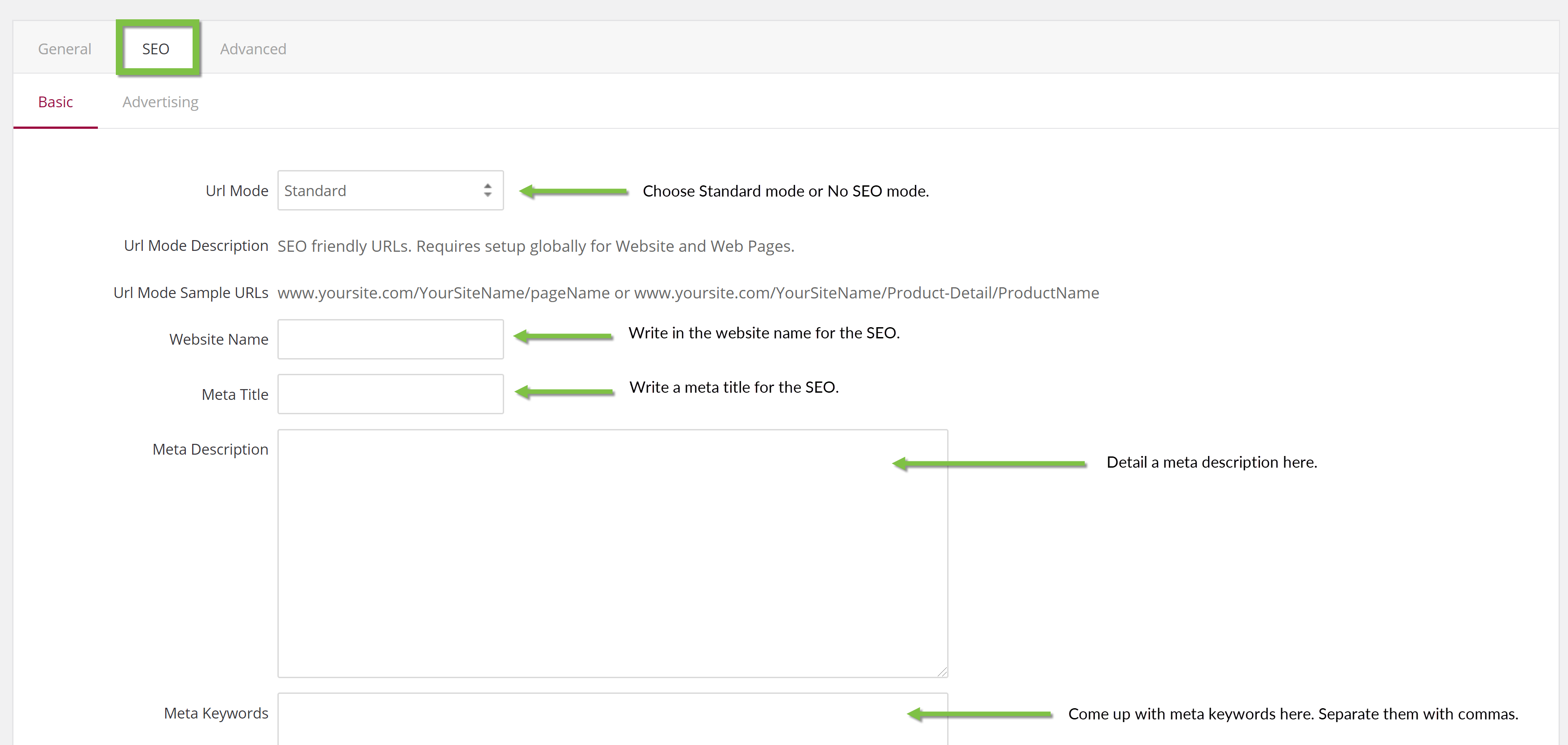 Click Create.
After clicking Create, the Pages and Categories tabs will appear. Use these tabs to configure your website further.
Pages
To create a new page, click on the + sign in the upper right hand corner.



Select the Page type. This can be customized in the configuration section with specific styles and designs for certain page types.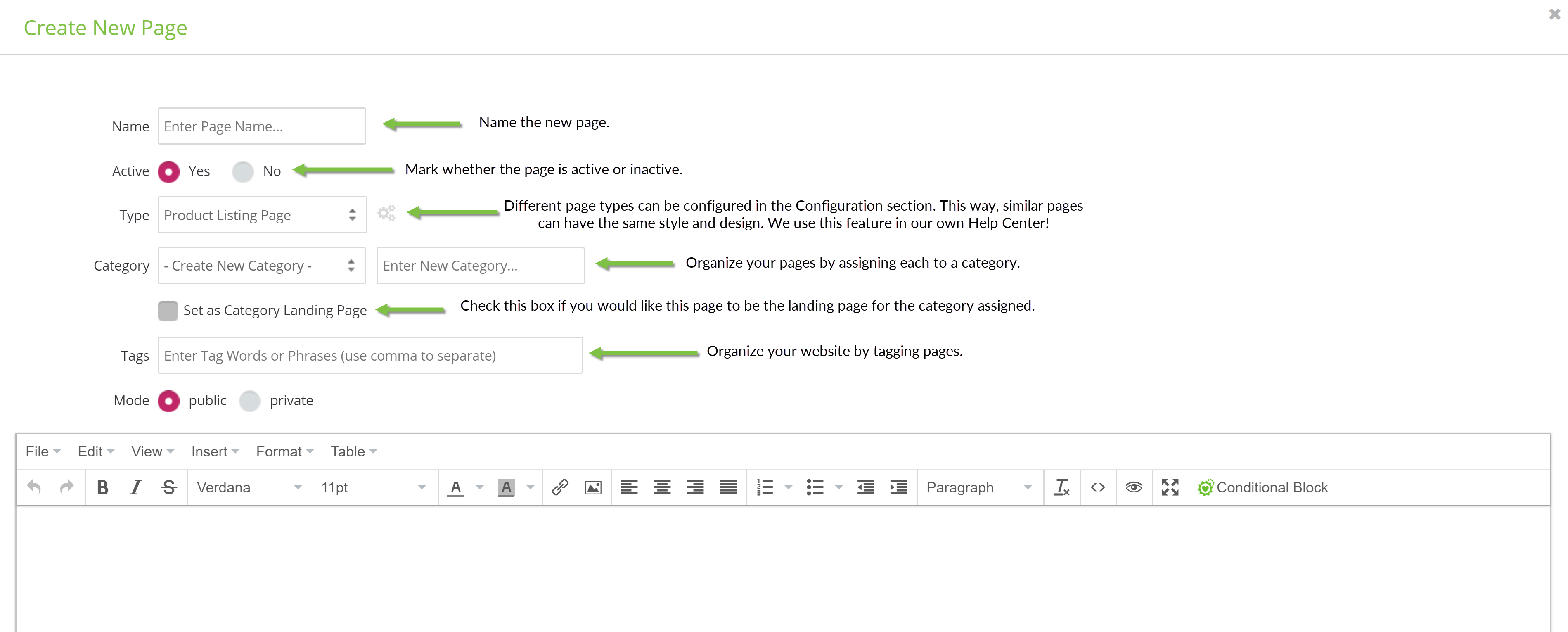 Enter your page content in the editor and click Create.
After clicking Create, you will see your new webpage listed on the pages tab.
Hint: The pages tab is searchable.

Categories and Tags
The latest release introduced the concept of adding categories and tags to content. This way it is easier to find similar content when reviewing a specific page. You can create a new category from the Create Page tab by adding it to the Enter New Category box.

You can also select from an existing category by clicking on the down arrows.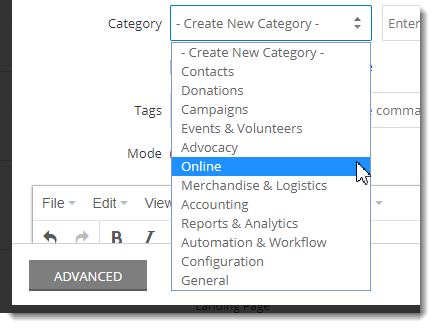 Tags can also be created when you are creating a page. Simply enter tags separated by commas.



In the Categories tab within the CMS website, you can review and add other categories.



Create new categories by clicking on the + sign in the upper right hand corner. Fill in the new information in the pop-up box that appears.



Hint: Categories are searchable.