Web Forms: Character Limit on Text Fields

Introduction
When creating a webform that contains text fields, you may want to consider placing a character limit on those fields to prevent donors form placing too much text or information into the field. This can be done easily by managing the field and modifying the max length of the field.
Prerequisites



Before you can modify the character limit, you will have to understand how to modify form fields, if you need a refresher on modifying form fields, please read
this article.

Instructions
To configure your character limit, navigate to the display tab for the form field.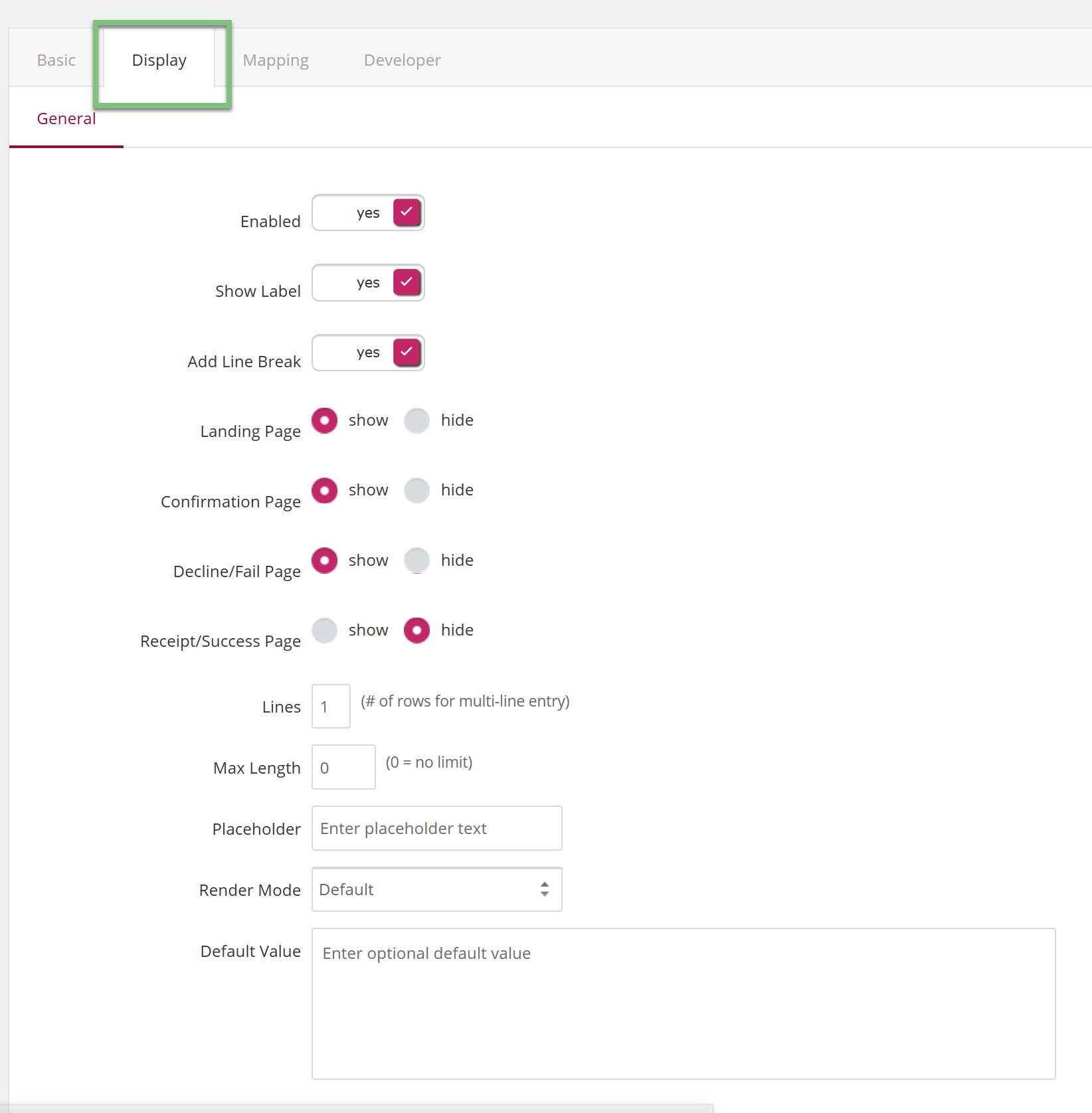 To configure the character limit, enter the amount in the Max Length box. If 0 is entered, there will be no limit and the user will be able to enter as much or as little as they want. 0 is the default and if no configurations are made, there will be no limit.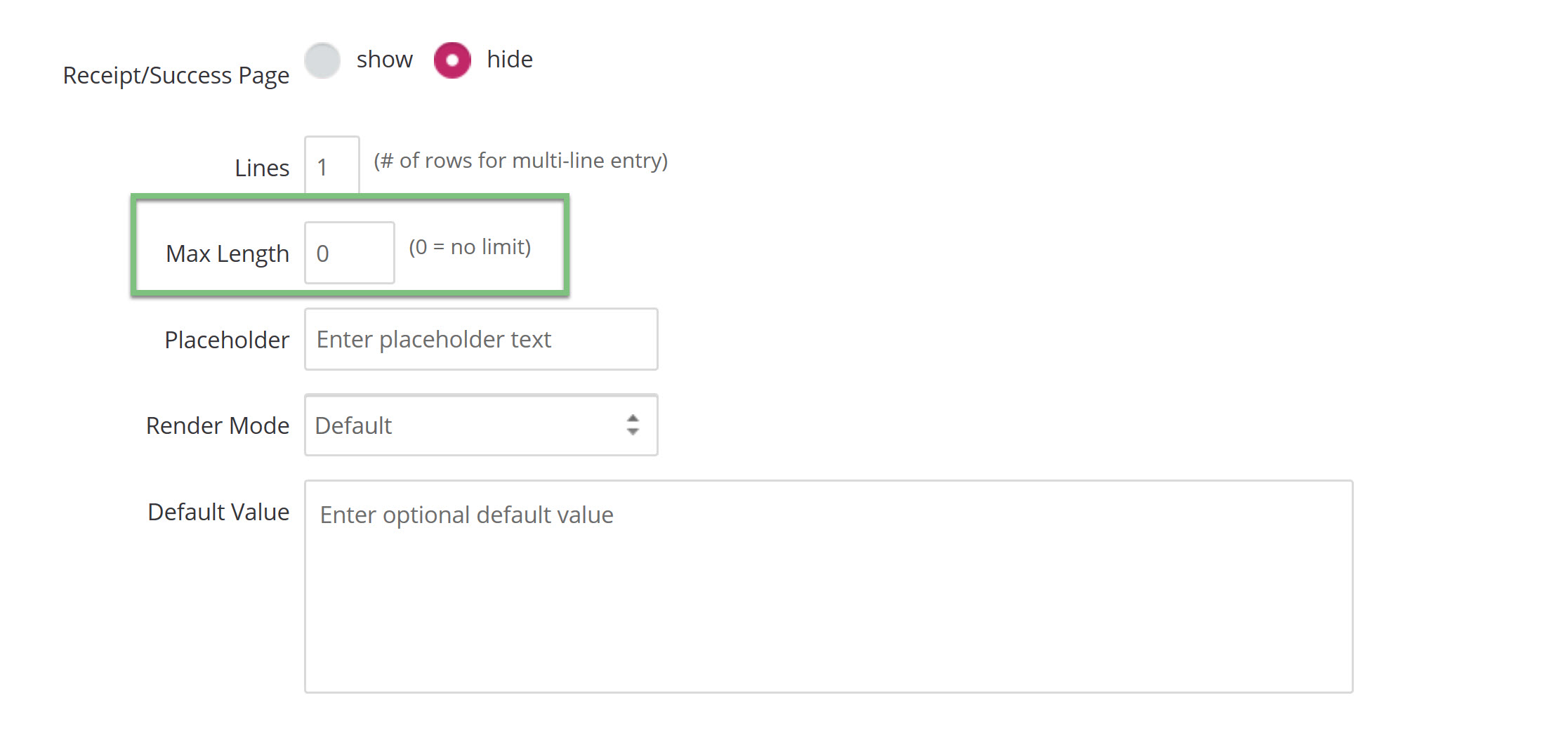 Once you enter the max length, save your work. You can test the configurations by navigating back to the forms Layout tab and click the drop-down next the to save button to view your form online

By typing in your text box, you will be able to test and determine if the Max amount needs to be updated.

If the max amount needs to be updated, simply navigate back to the form fields display tab and update the amount. Changes can be done at any time, even after the form has gone live.