Events & Volunteers: Sessions

Introduction

Sessions serve as a way to block off time within an event for specific activities to occur, such as breakfast blocks, pre-conference workshops, etc.
Table of Contents
To find the Sessions page, navigate to Events & Volunteers > Events > Sessions.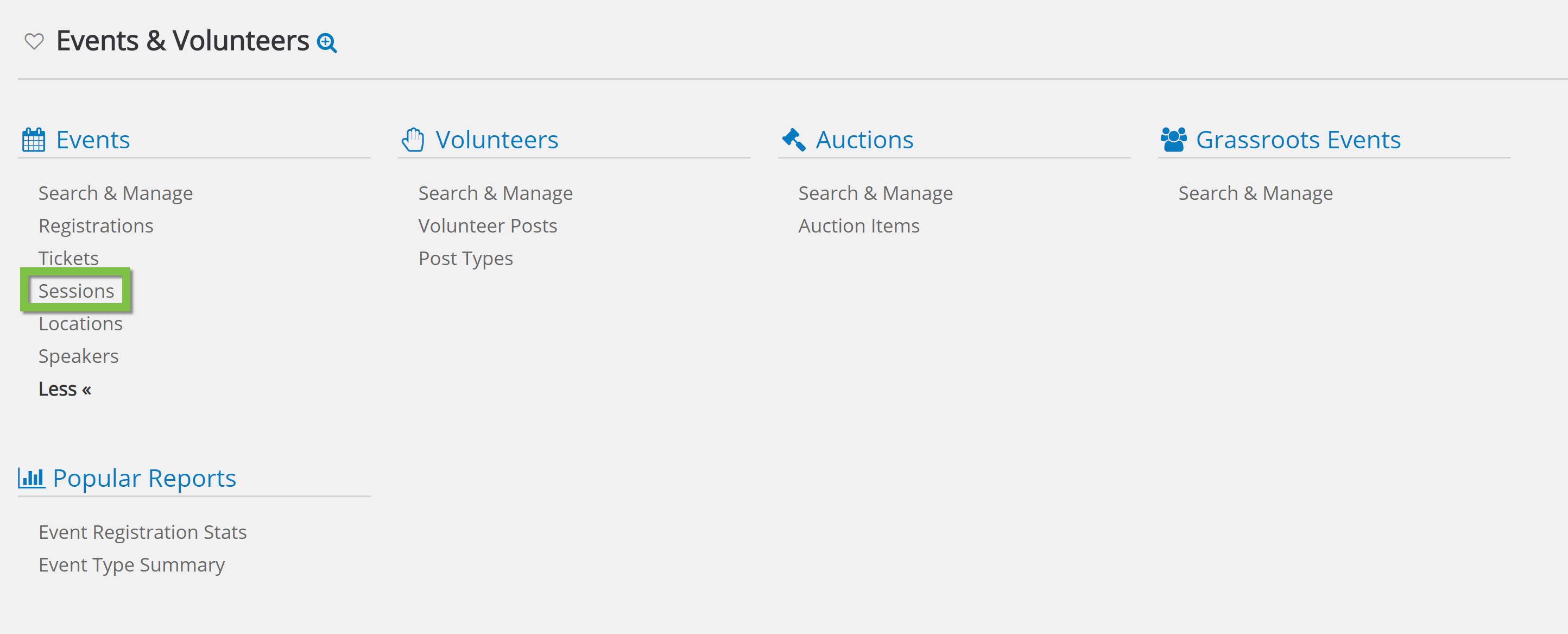 Use the Quick Filters and the Advanced Filter to find a previously created session.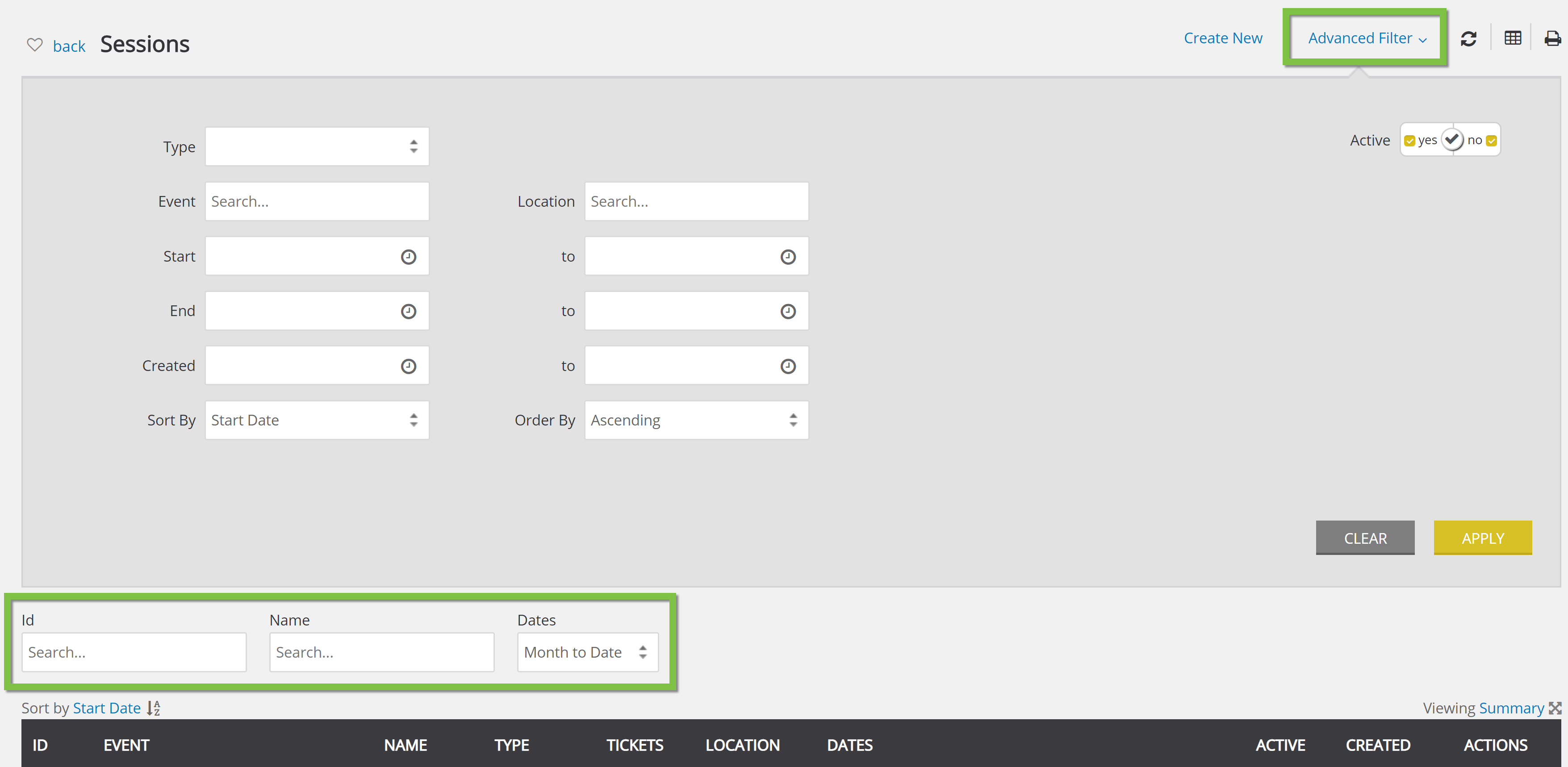 Creating a New Session
To create a new session, click Create New in the top right corner of the page.

Fill in the details of the form that appears.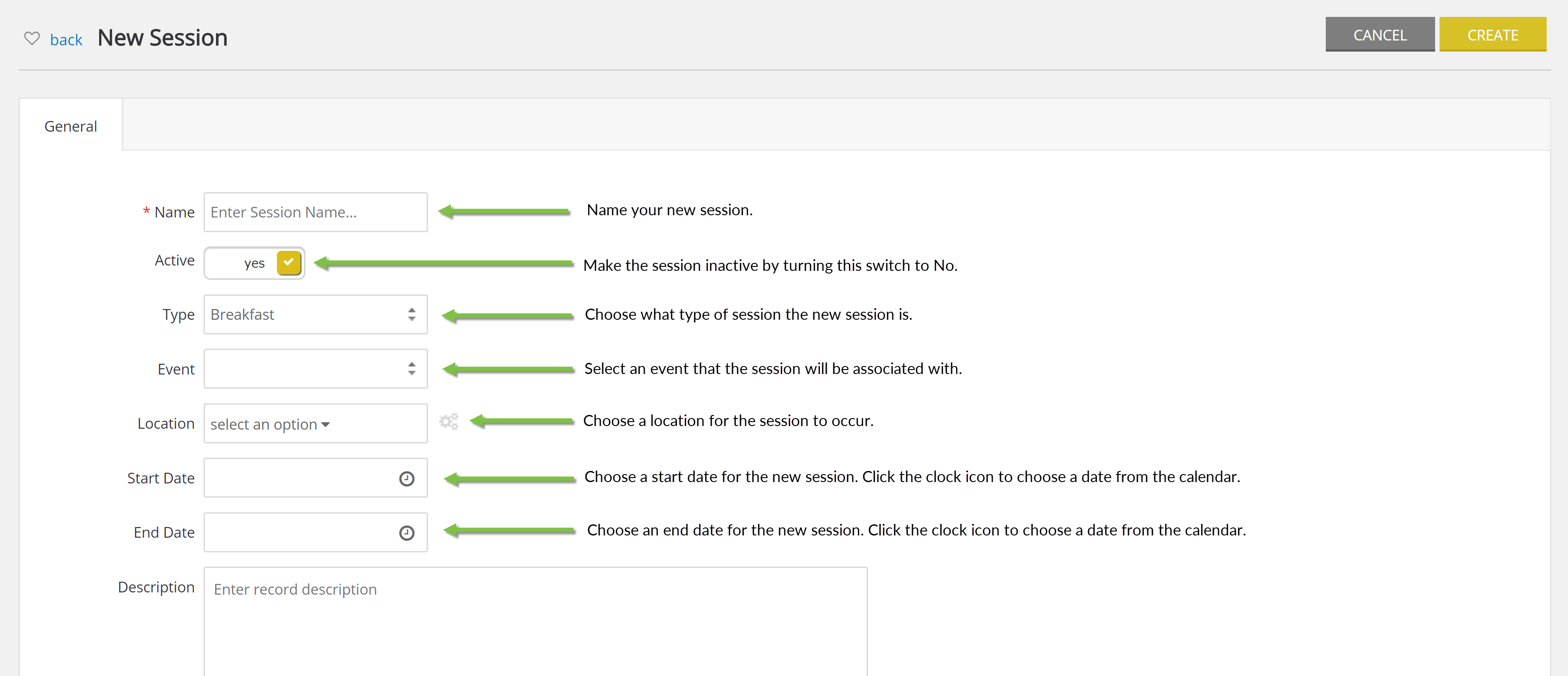 Click Create.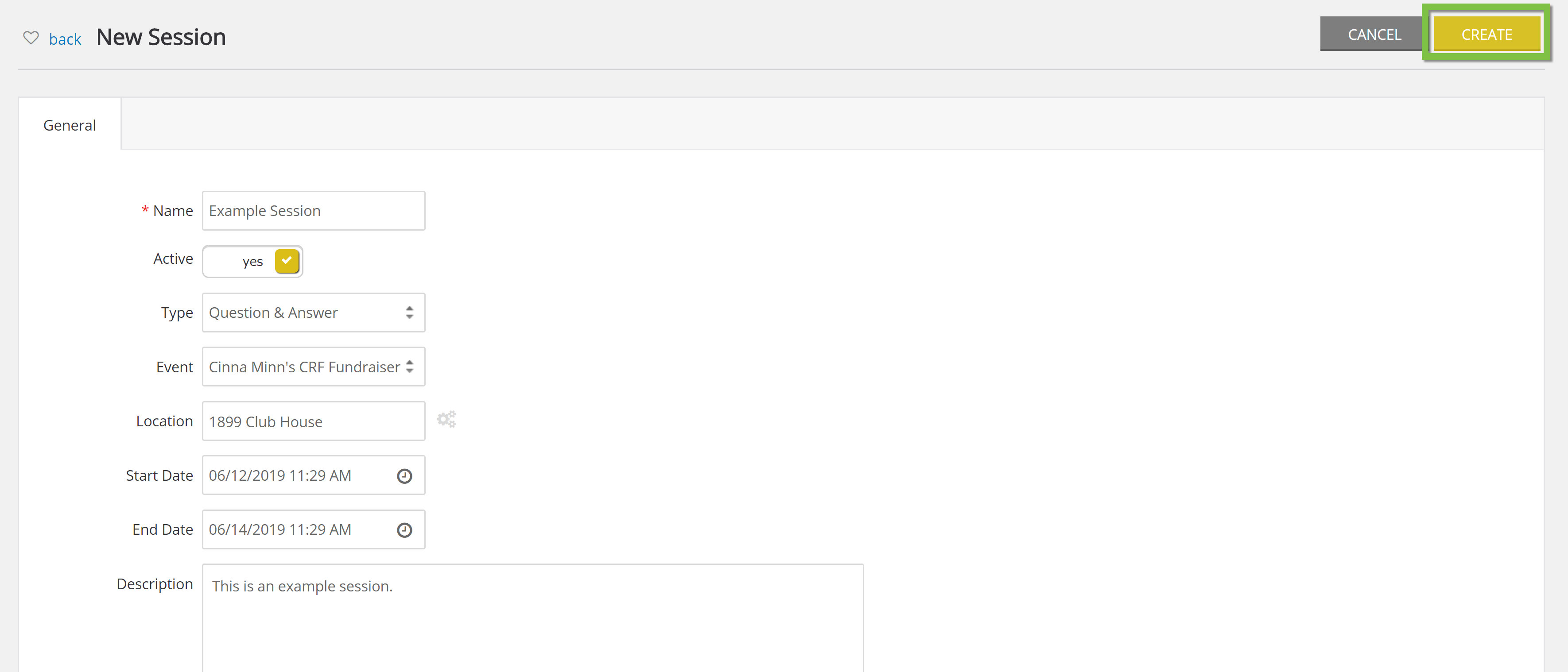 Managing Sessions
Hover over the three dots to the right of a listing and click Manage to manage the session.

General Tab
Edit the original information under the General tab.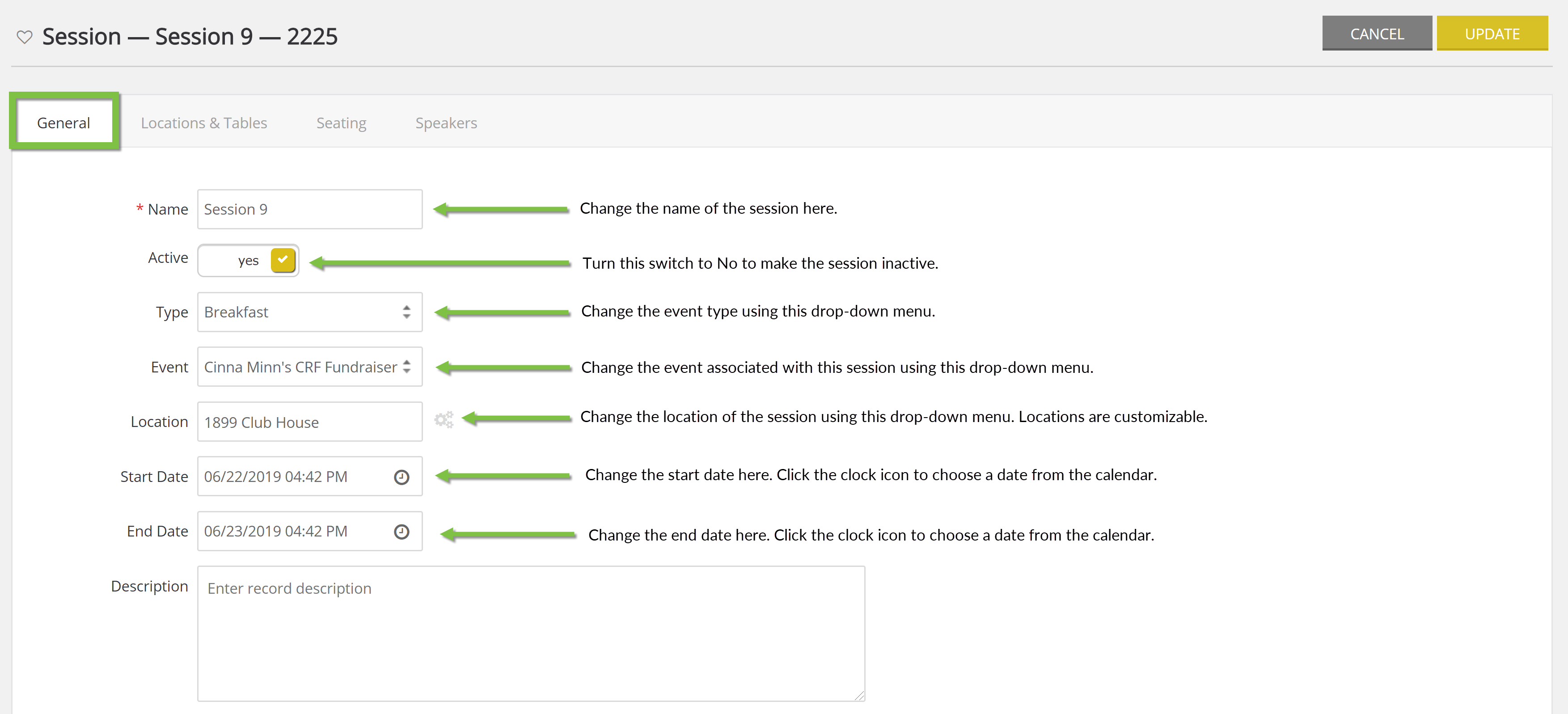 Locations & Tables Tab
Set a location for the session under the Locations & Tables tab. Only available locations will appear under the drop-down.

Seating Tab
Use the Seating tab to assign available seats to ticket holders. The only seats that will appear are available ones.

Speakers Tab
Assign speakers to present at your session under the Speakers tab. Choose which speakers you would like to view based on availability (Show: Booked, for example) and assign the speaker by clicking the Assign button.