Email Blast: How to Configure a Sender Override

Introduction
When your CharityEngine account was created, your implementation team set up a default sender email, name and reply to emails. These settings will be used globally within your account. However, you have the ability to override these global settings if you have a specific sender name, email, or reply to email for a campaign or initiative. For example, if your global setting is just your standard organizational email address, but you want the email to look like it is coming from a director in your organization, you can override to be that person's name.
Prerequisites
Before you override any of the global settings, make sure you are aware of what the default is and change it if you need to. To check your default settings, navigate to the Configuration application and under Campaigns click on Default Settings


On the General tab, your Default From Email, Default Display From, and Default Reply to Email will be displayed.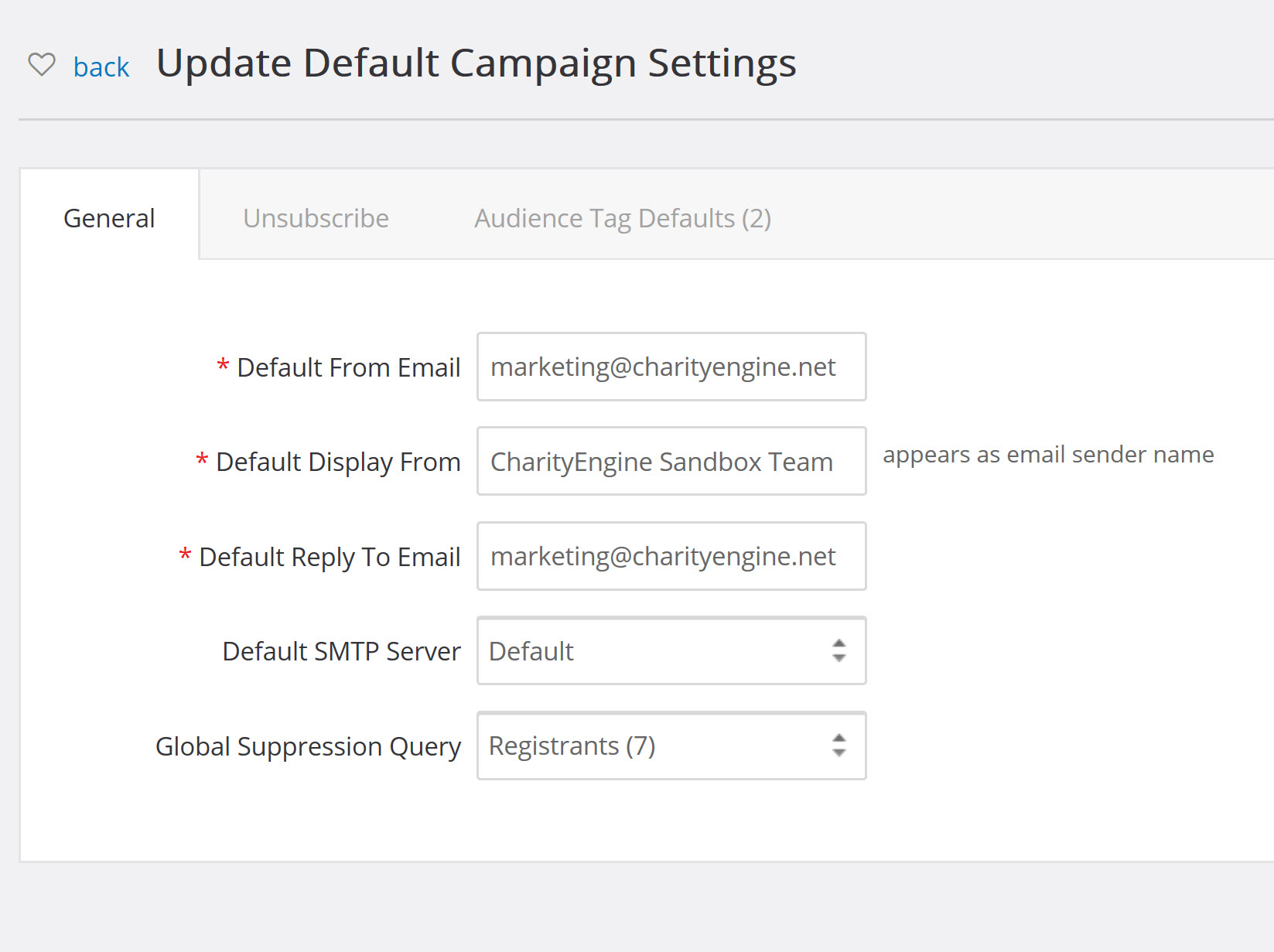 Instructions

To override the default settings when sending an Email Blast, navigate to the Advanced Tab and proceed to the Additional Settings drop down. You will be able to enter a From, Display Name, and Reply to that will override your default configurations.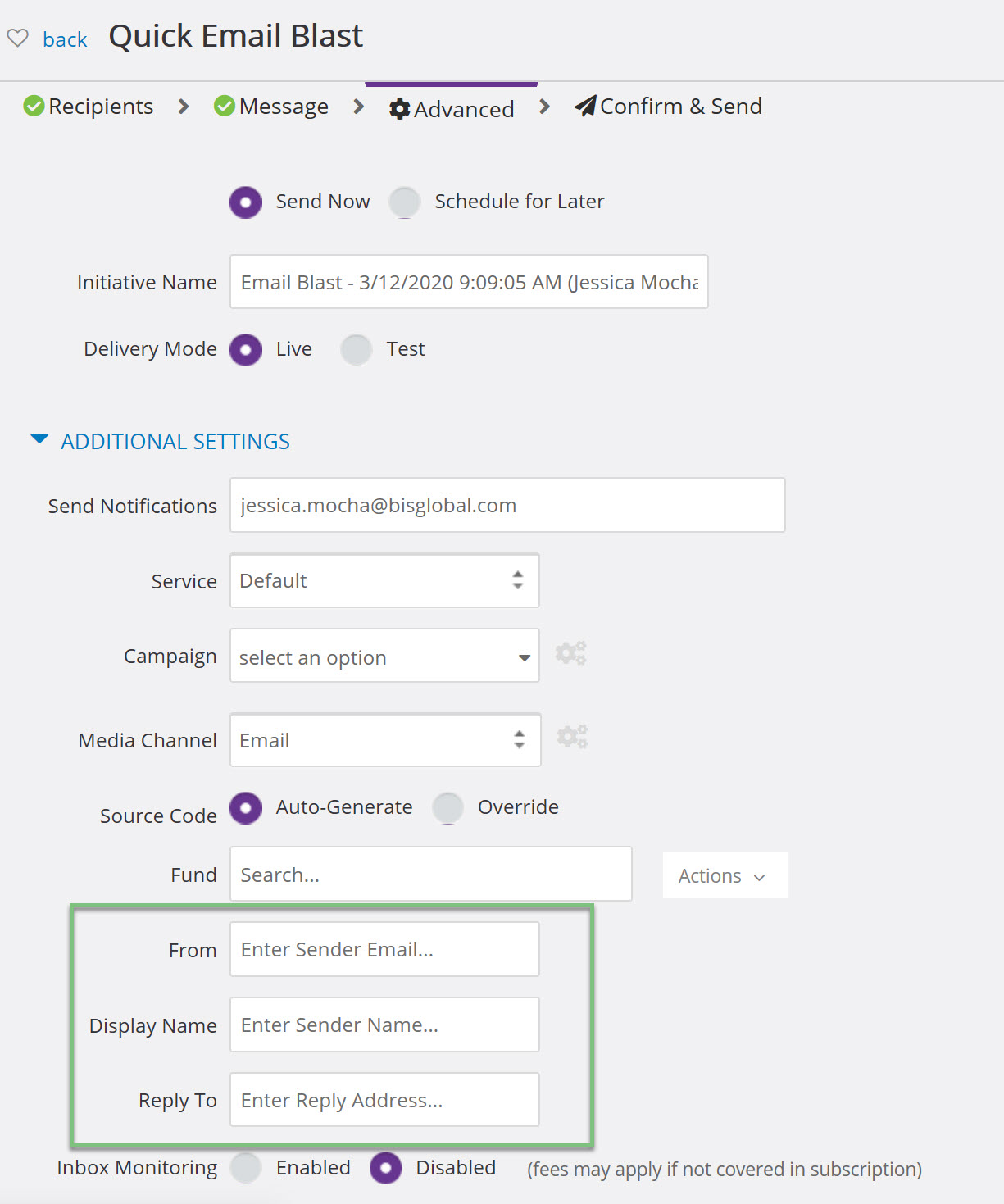 Once you have sent the email blast, from the initiative listing screen you can easily see the sender in the message column





You will also be able to access this information on the initiative page that contains the details of the sender and reply to contact