How to Bypass Payment Information on a Free Event

Introduction
If your organization is holding a free event that does not require the participant to donate or pay for tickets, you may still want to provide the option for donors to donate. To do this, you will need to make certain configurations to the form fields to allow them to submit the form with no payment information.
Instructions
Once your form with a free ticket has been created you will need to disable the minimum payment requirement. This will allow participants to register without making a minimum payment. To do this, navigate to the Advanced tab > Payments and uncheck Enforce Minimum Payment.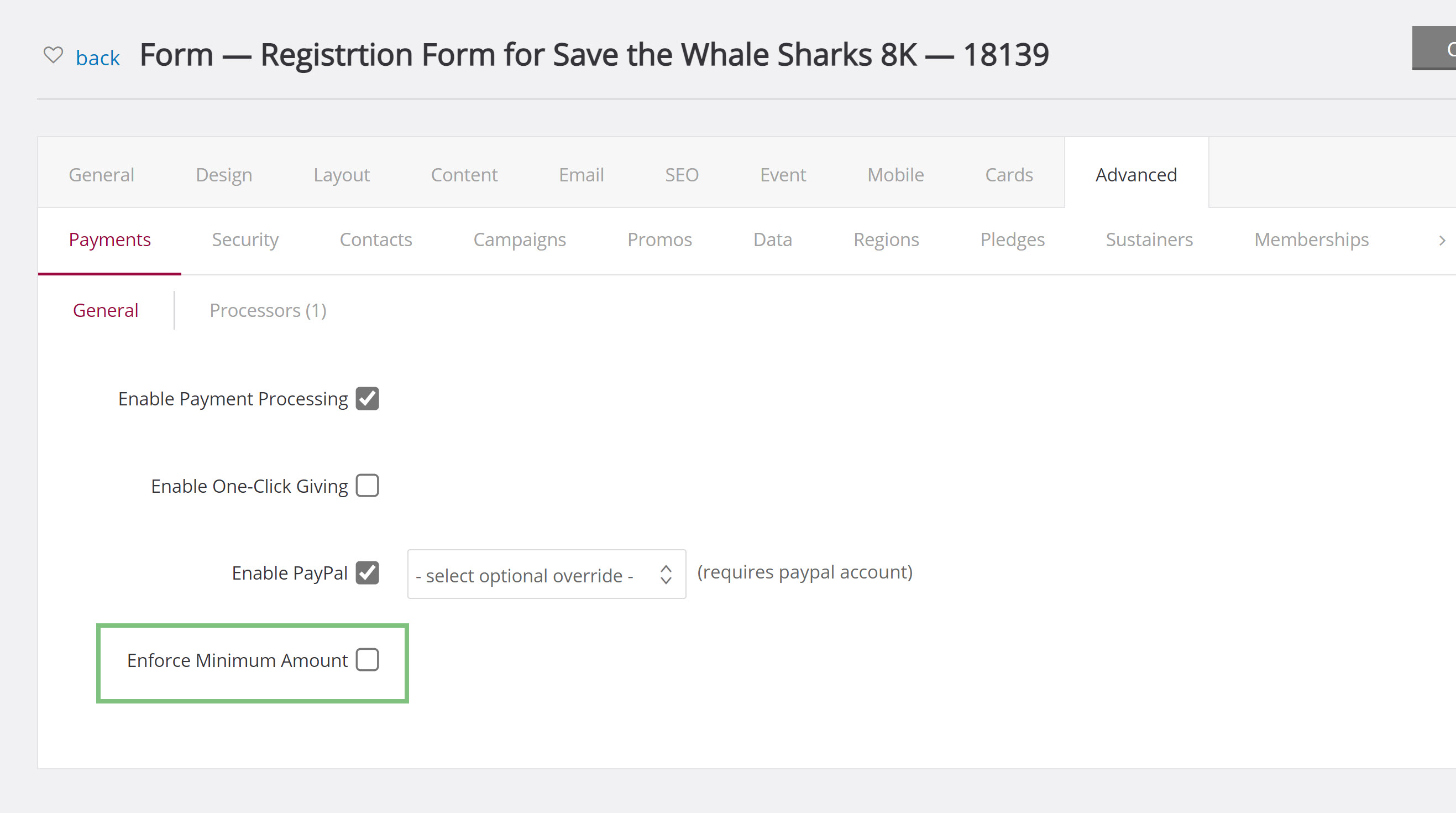 Note: you may want to add a note stating that payment is not required in the payment block to prevent confusion for participants. This can be done by renaming the payment section to identify that is not required.
To rename the section, click on the edit icon and enter in the new name.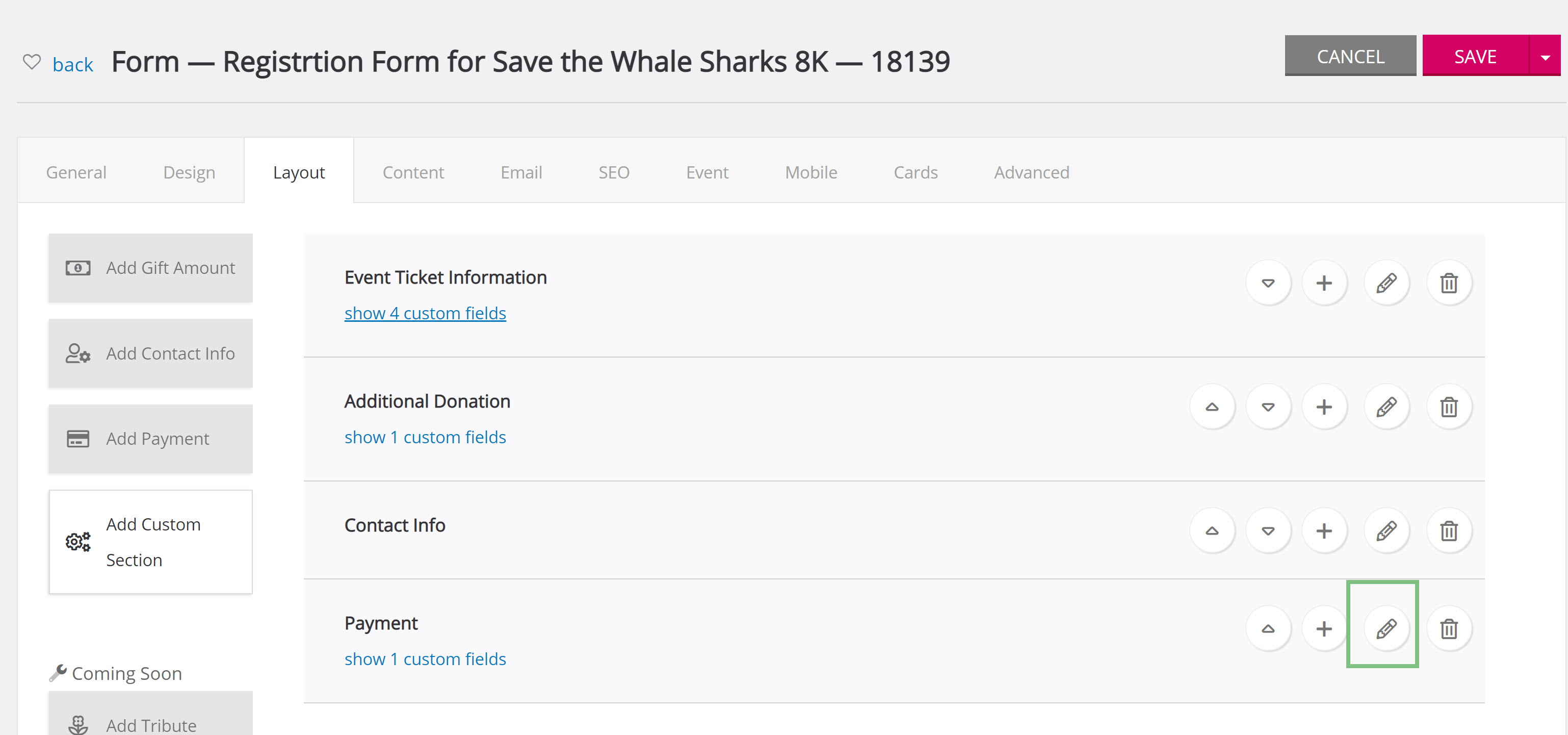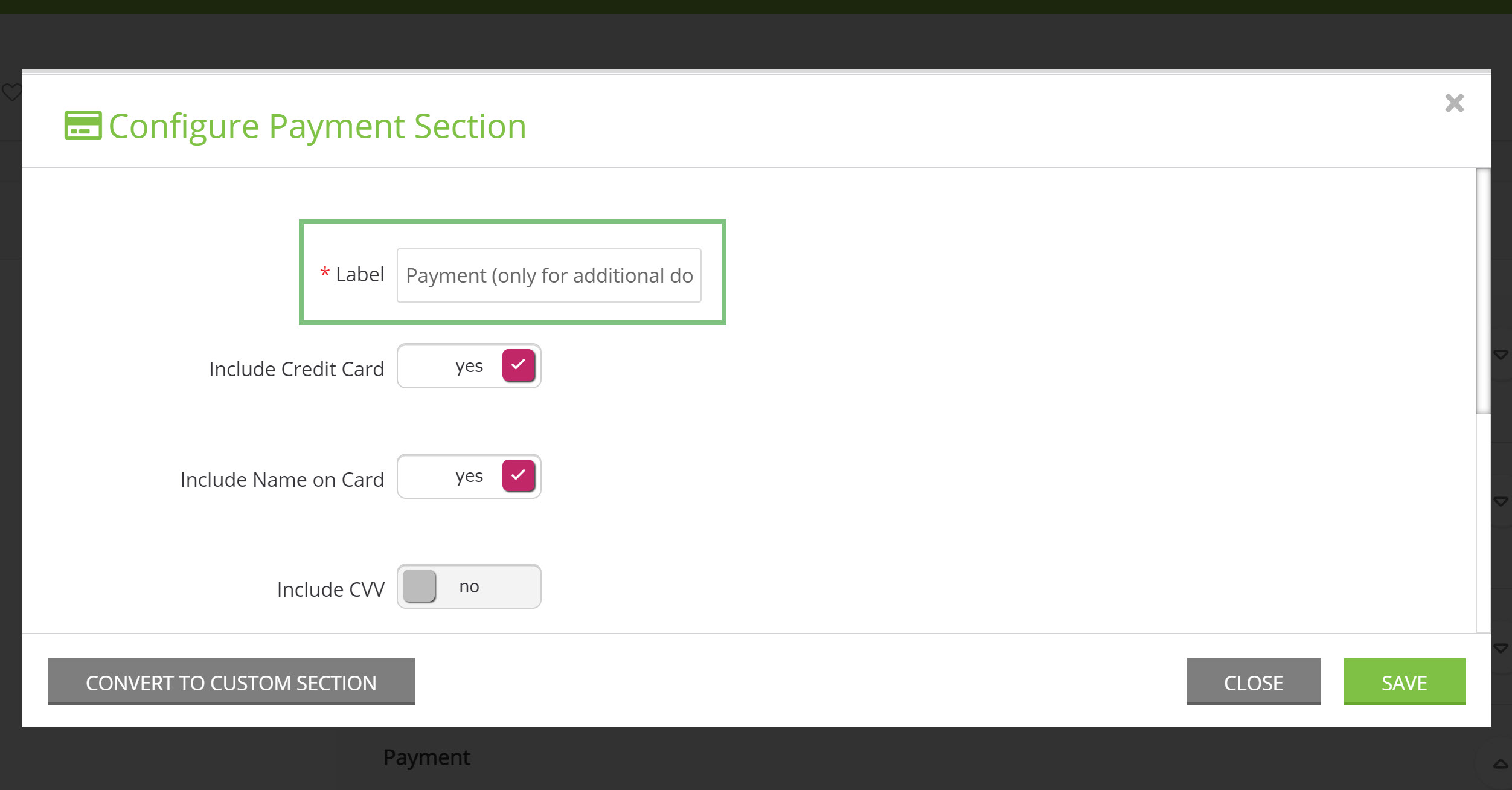 When the participant uses the form, they will then see the renamed payment section that informs them that payment information is not required.