Events & Volunteers: Locations

Introduction

You can create locations in which your events will take place under the CharityEngine® Events & Volunteers section!
Table of Contents
To find the Locations page, navigate to Events & Volunteers > Events > Locations.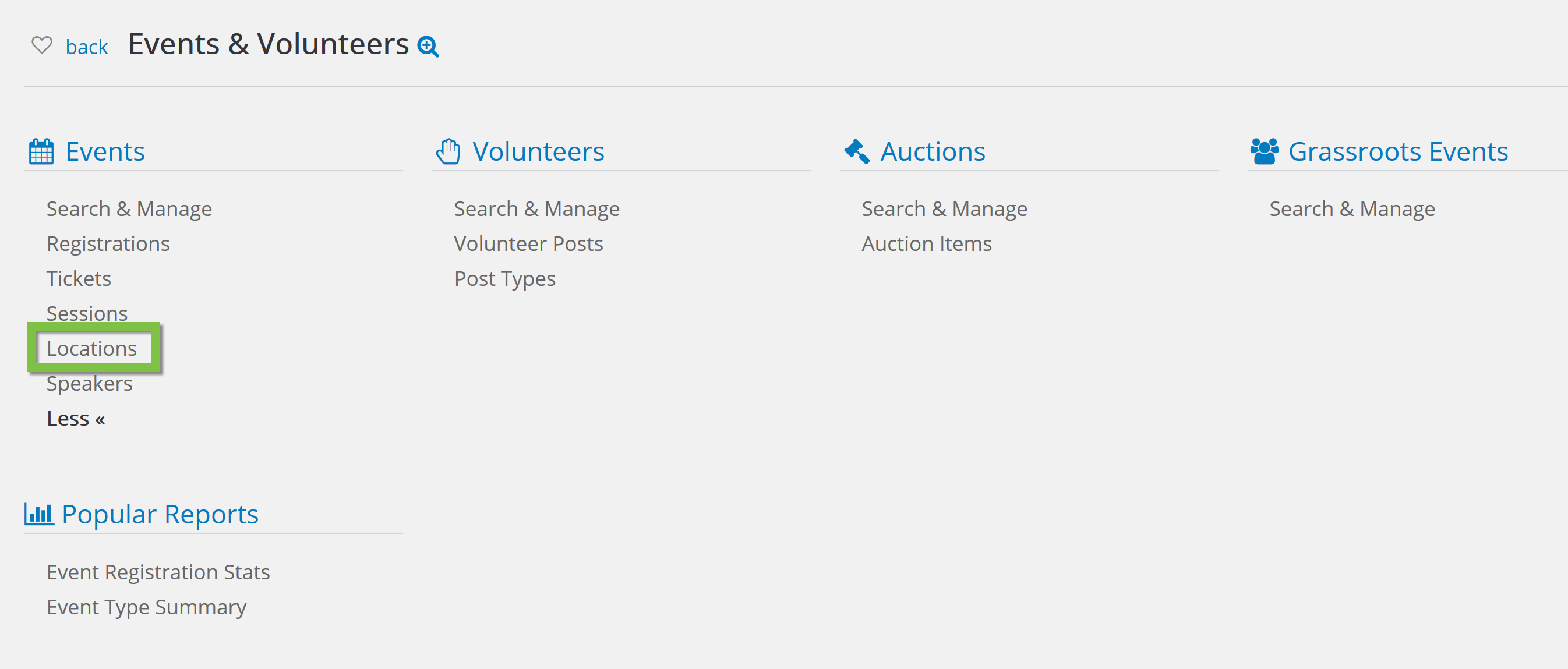 Use the Quick Filters and Advanced Filter to find a previously created location.

Managing Existing Locations
When you have found a previously created location that you want to manage, hover over the three dots to the right of the location and click Manage.

General Tab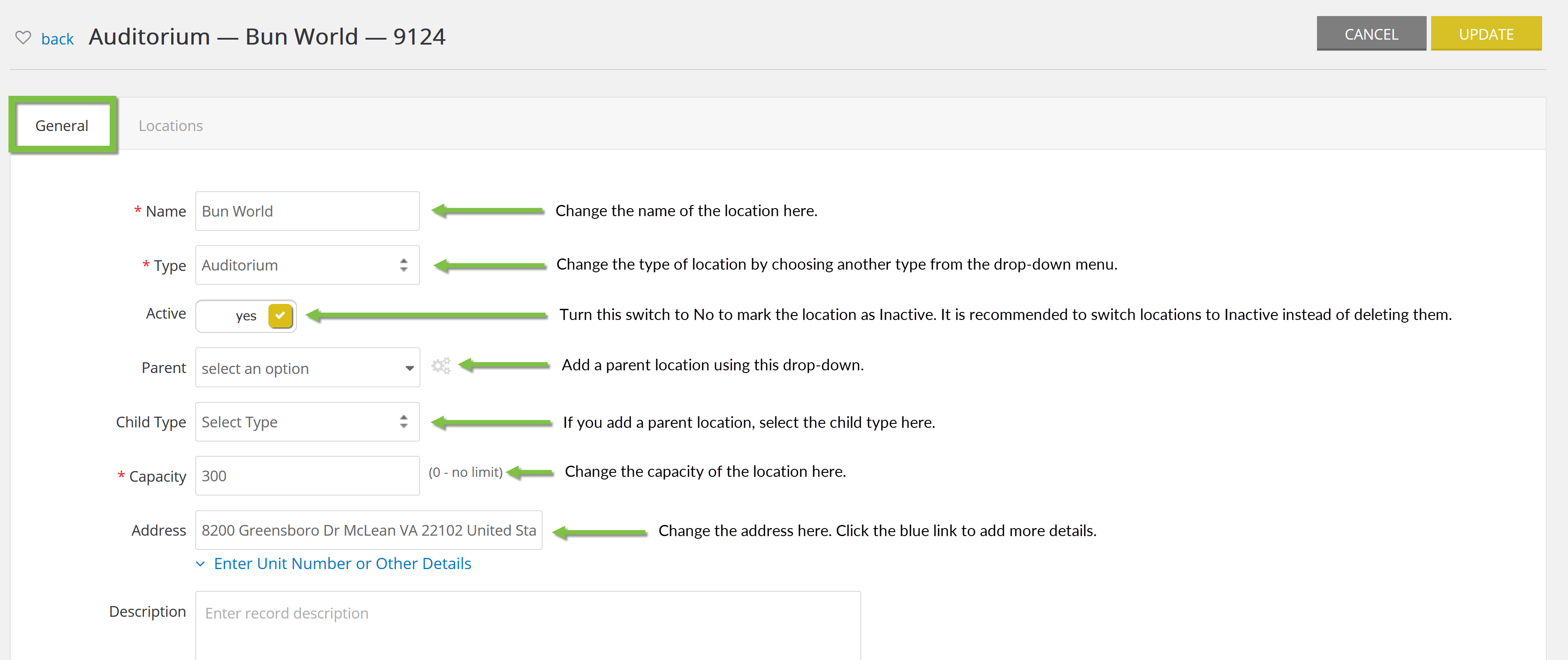 Creating a New Location
To create a new location, click Create New in the top right-hand corner.

Fill in the form that appears Click Create to create the new location.