Creating a Donation Form: What's Out of the Box?

Introduction

CharityEngine has many out of the box forms for users to choose from. These forms will already have all the of the necessary fields to collect information form your donors, such as their contact information and their payment information. These fields are also already mapped to the CharityEngine field on the back end to create and update contact records and create transactions. This article will cover how to create a standard out of the box donation form and what is already set up for users


To create a donation form, navigate to the Online Application and under Web Forms click on Search & Manage to be lead to the Web Forms listing Screen. From here click on Create New on the upper right-hand corner. You will see all of the out of the box options that CharityEngine Form Wizard will be able to create. Click on Donation Form to create a form that will be able to process donations.



The default, right out of the box from will look like the below and will contain a Donation section, Tribute section, Contact Information Section, and a Payment Section.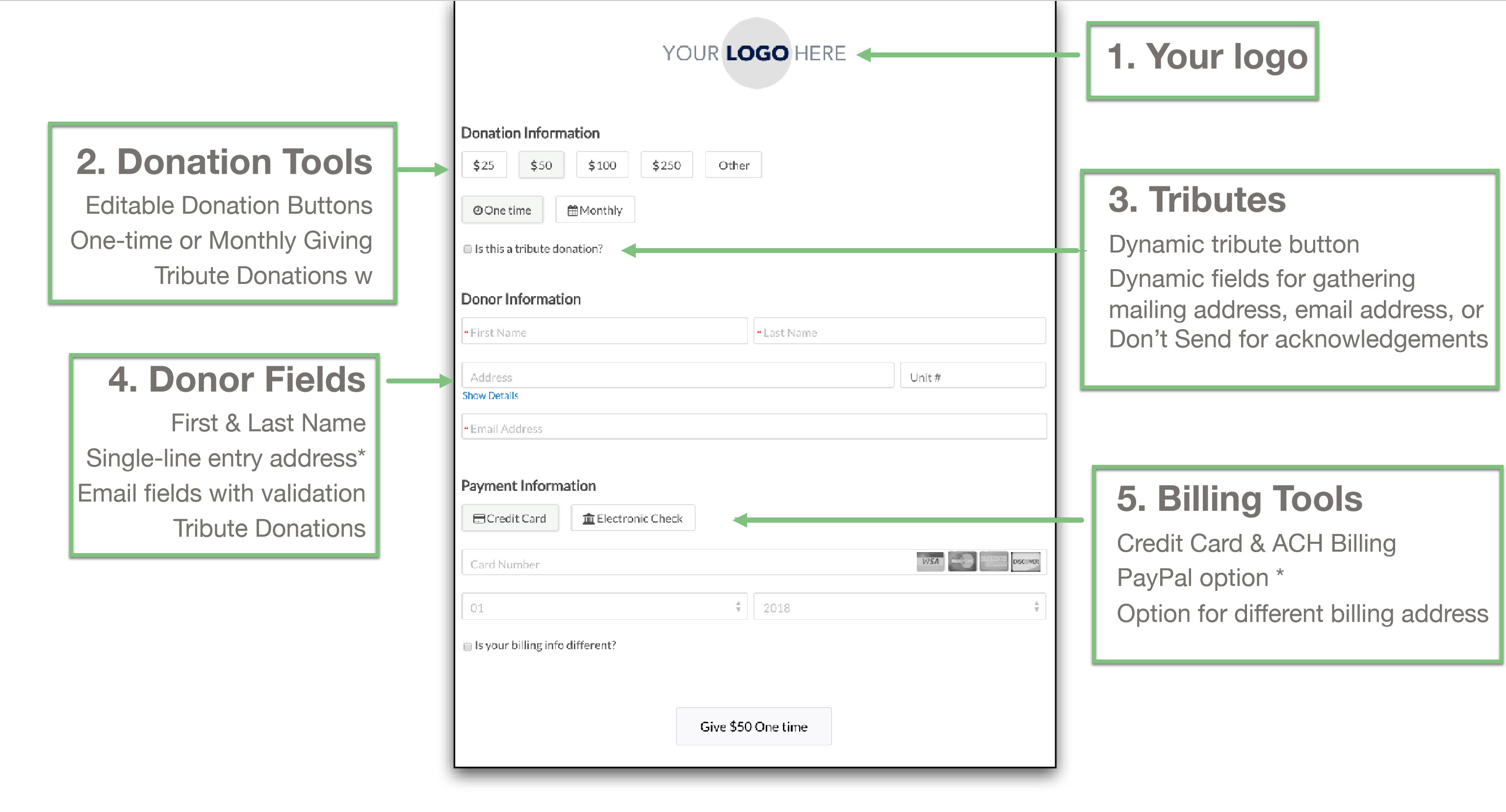 By using the tabs in Charity Engine, you will be able to customize the look of your form.

In addition to the default out of the box form, there are several post transaction Capabilities that will also be created out of the box.
Auto-Created Success & Decline Transaction Pages
The Success and Decline transaction pages will now be auto-created, meaning you do not have to manually enter the information into these pages.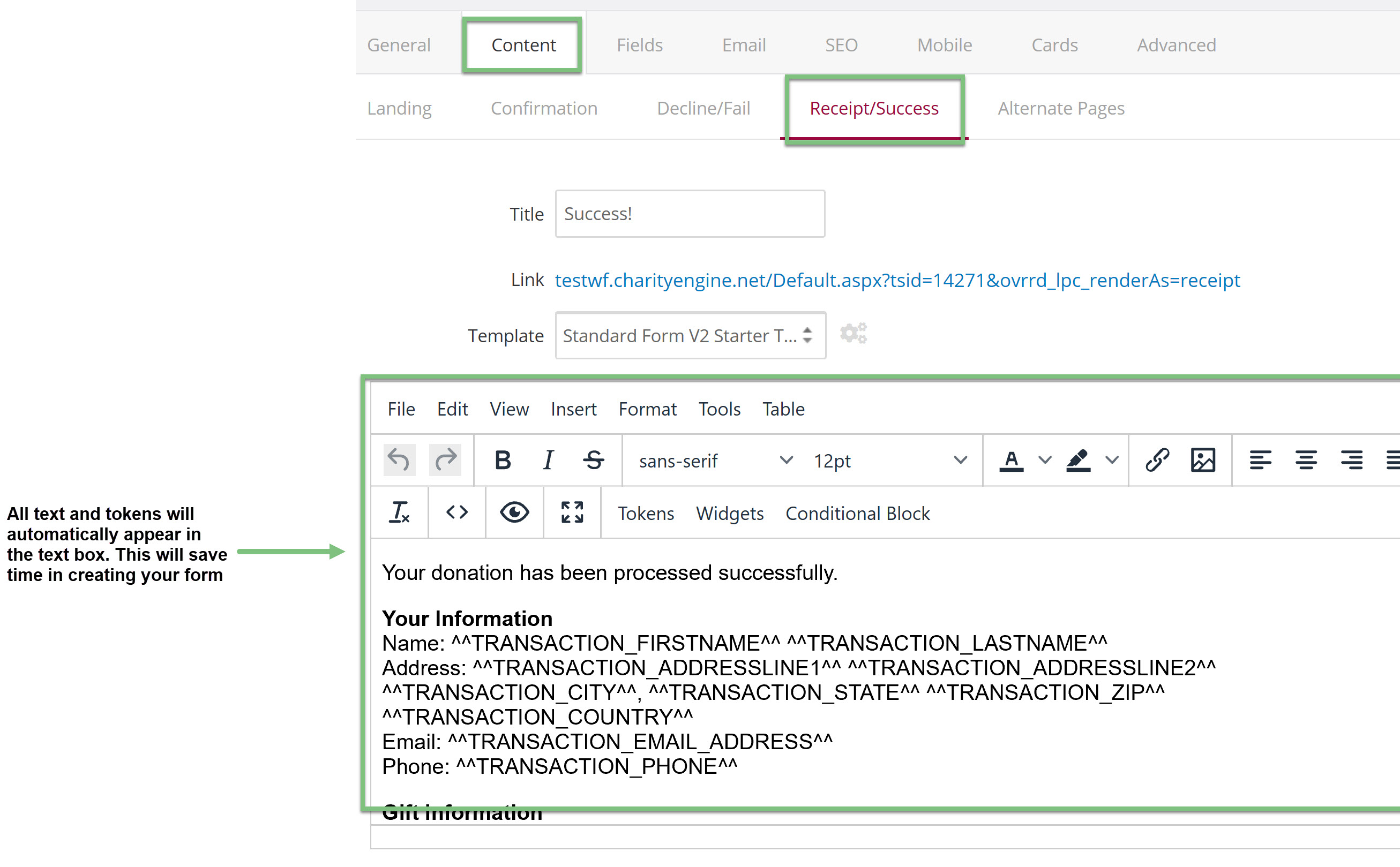 Auto-Create Acknowledgement Email
By navigating to the Email tab, you can create auto generated email acknowledgement to your donors. There are also options that all members of your organization to be carbon copied on your donor's acknowledgement.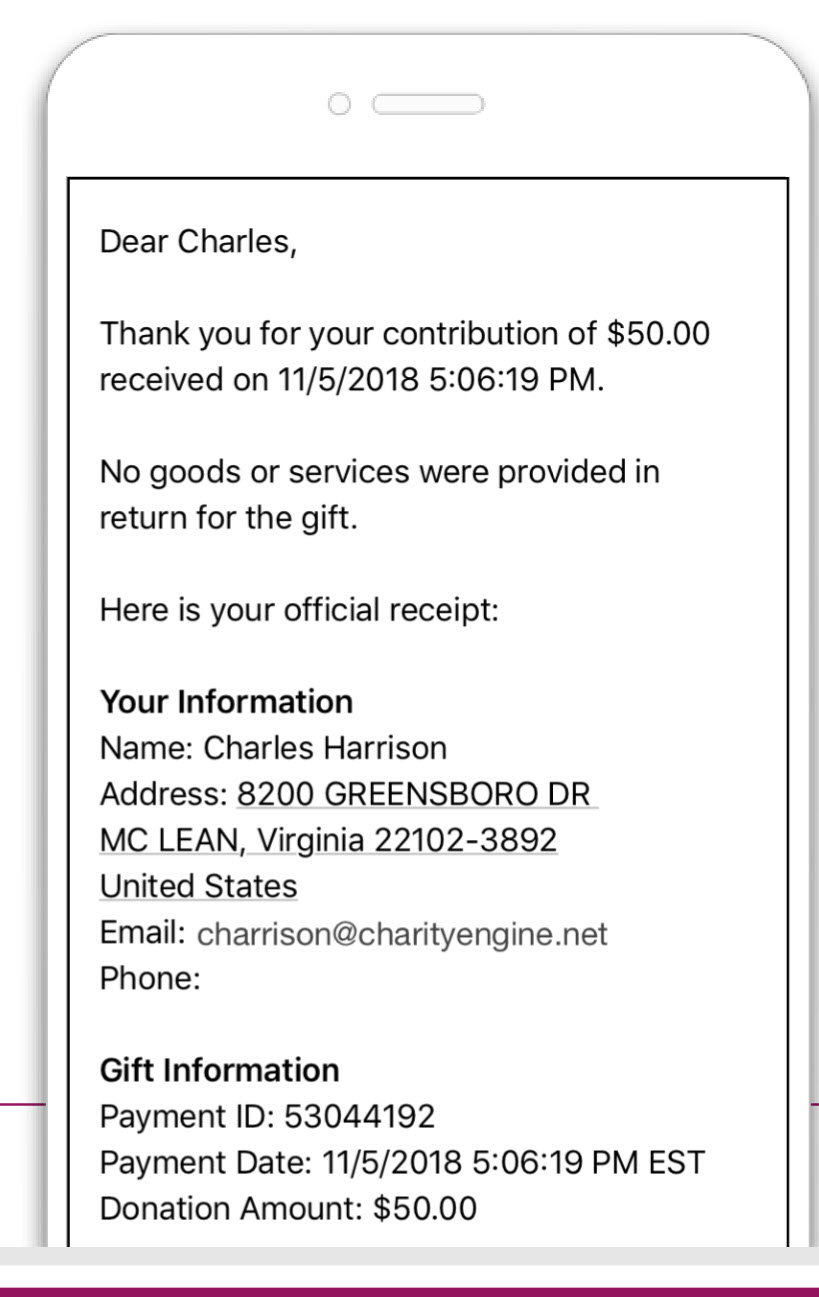 For additional information regarding creating forms click Here