Donations: Assigning a Transaction to A Sustainer, Membership, or Pledge Account

Introduction

CharityEngine offers the ability to assign a transaction to an account, such as a sustainer, membership, or pledge if the transaction was not originally attributed to the account. The transaction could have come in through a form and the donor informed your organization that they wanted to attribute that donation to an account or the transaction could have been manually created and the account was not added at the time of creation. To simplify the management and assignment of accounts and installments we moved the Sustainer, Membership and Pledge Account and Invoice fields from being drop-downs to being linked and easily clickable for more information



Table of Contents


Prerequisite

In order to assign a transaction to an account, the account must be created first. If the account has not been created, you can create the account directly from the transaction record by clicking Actions next to the Assign to Account and create the account record.


How to Assign an Account to a Transaction
To Assign a payment to a Pledge, Sustainer, or Membership Installment navigate to the transaction record by going to the Donations application and under Transactions click on Search & Manage. From the transaction listing screen, use the filters and search bar to find the transaction you want to manage. While managing a transaction, scroll down to Account on the General tab of the Payment and click to assign the account.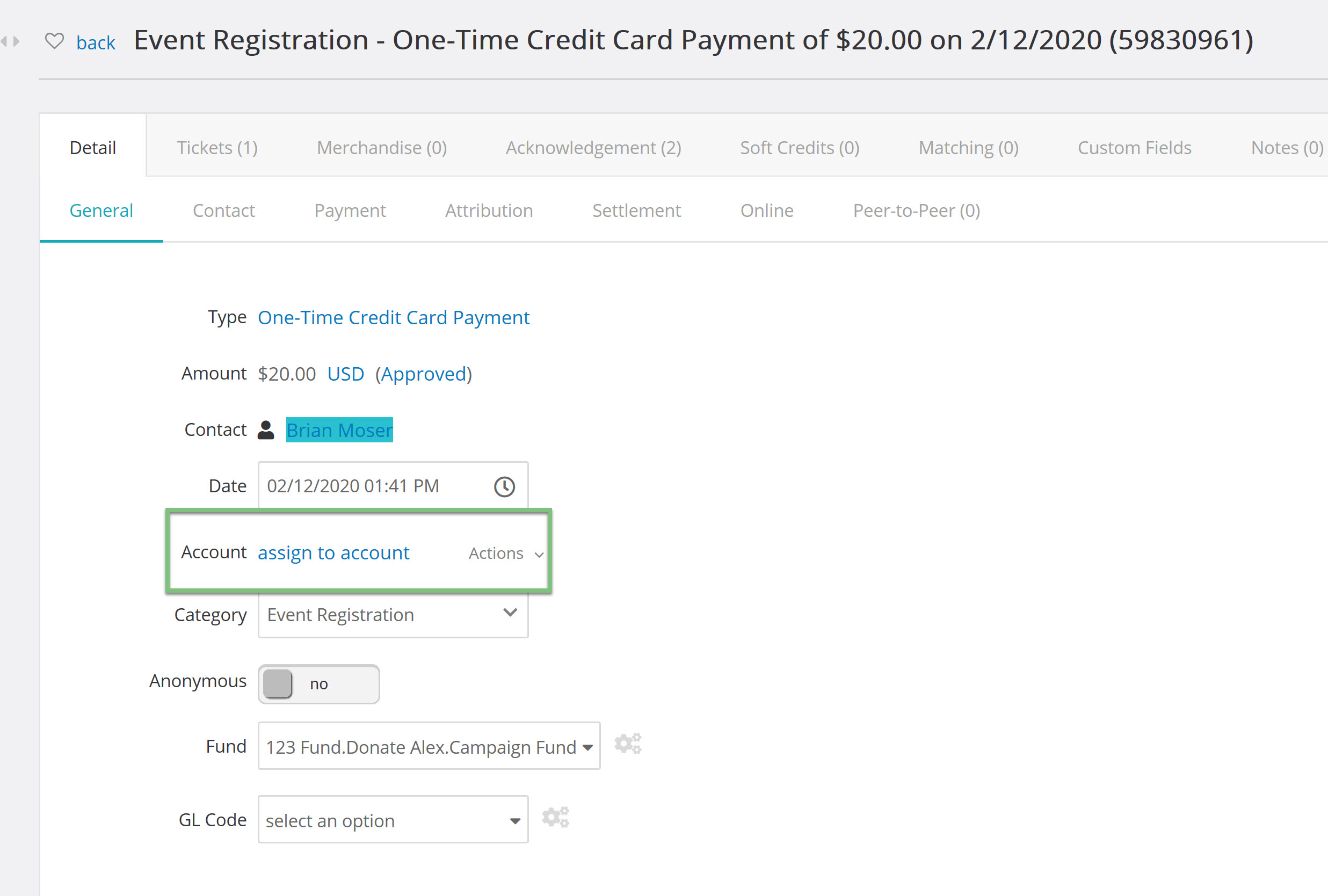 A popup will appear asking which account type you want to assign the payment to Sustainer, Membership, or Pledge. You can easily view all or narrow down by type





Once the account has been found, click on select to assign the payment to the account

You will now see the account ID and installment assignment. Click Save to keep your assignment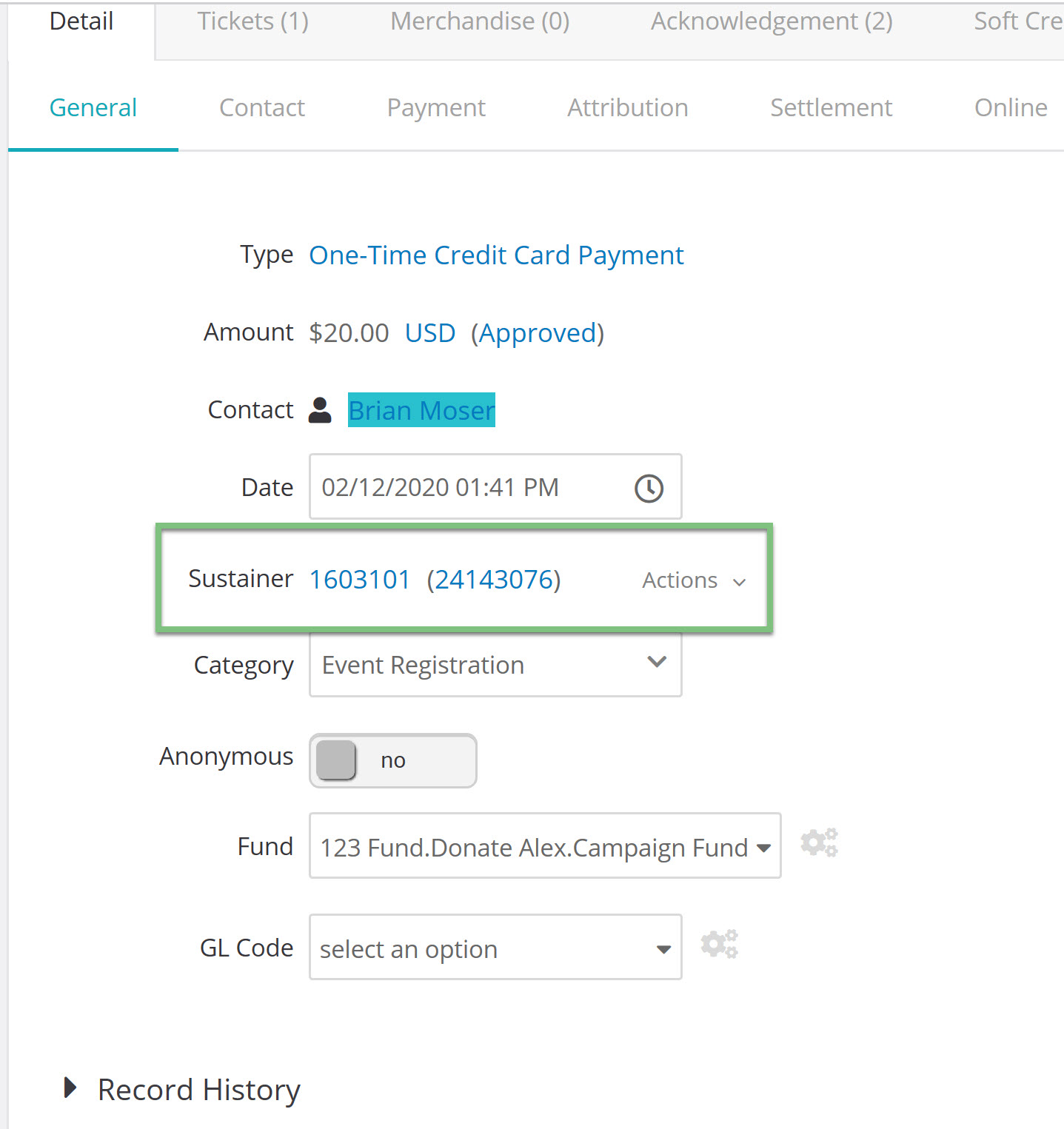 How to Remove Assignment of an Account


If you want to remove the assignment, click on the Actions dropdown next to the account and installment and click Clear to remove the account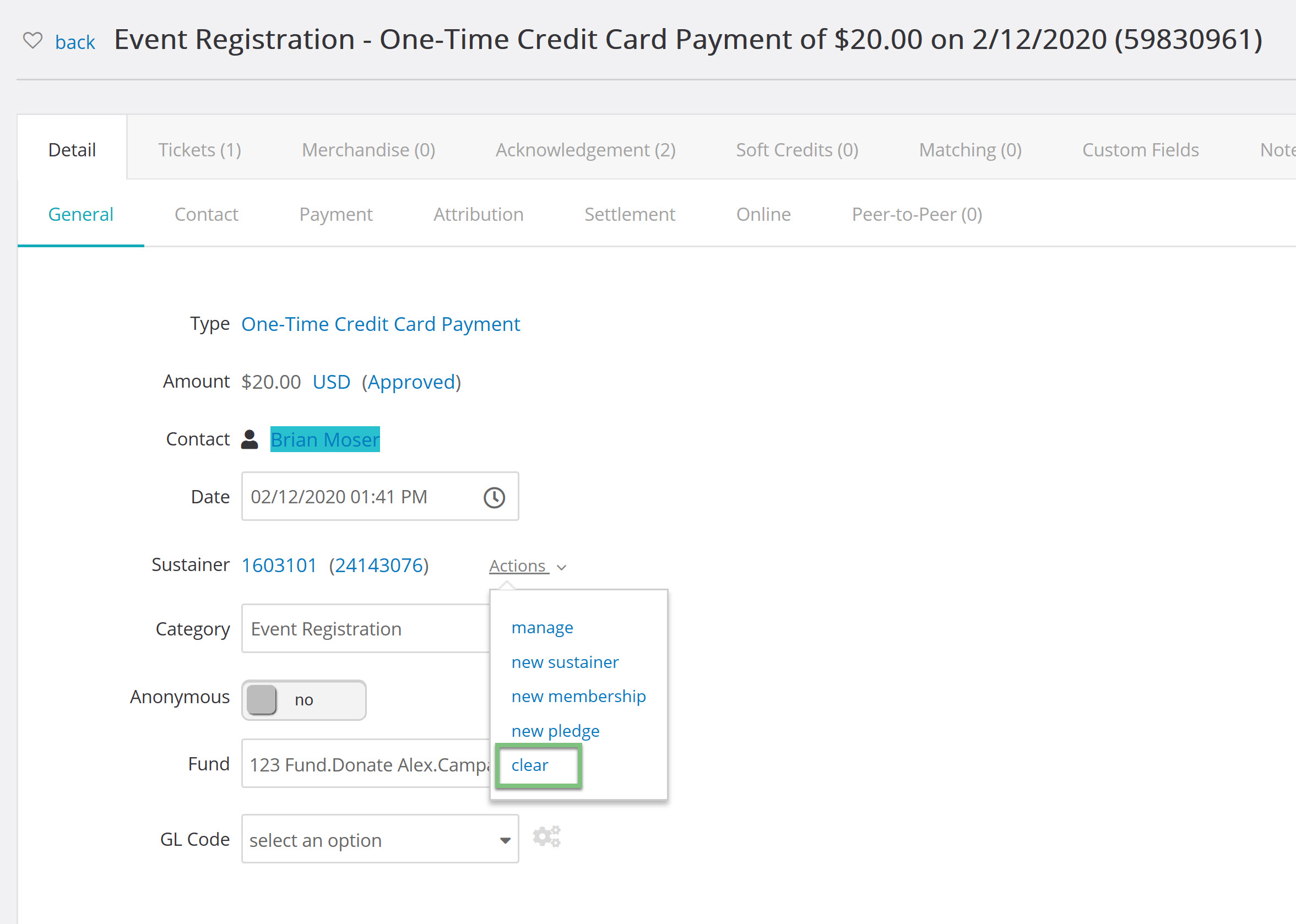 Creating a New Account if Account Does Not Exist



If the contact does not already have an account type, select either New Sustainer, New Membership, or New pledge from the dropdown. This will lead you to create a new account for the contact in the database to which you can assign the payment to.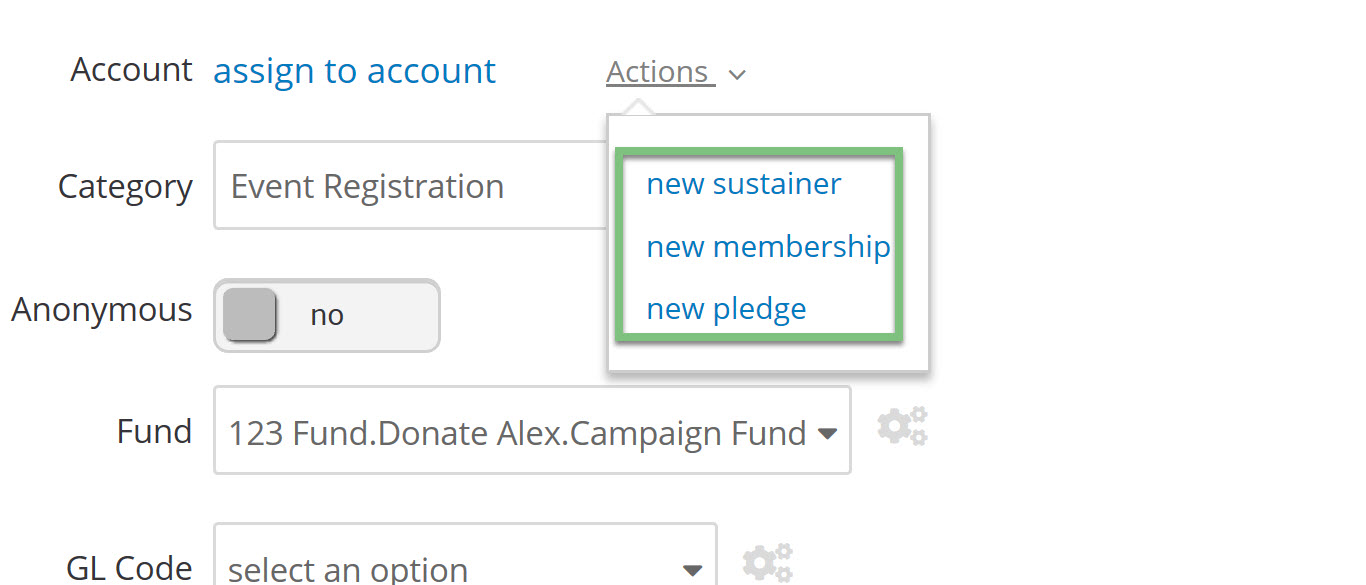 The Fund will already appear in the new account page to assist in assigning the account.