Automation & Workflow: Merge History

Introduction

Merges are used to combine two duplicate records together and are recorded in the Merge History section of CharityEngine®. To access Merge History, navigate to Automation & Workflow > Contacts > Merge History.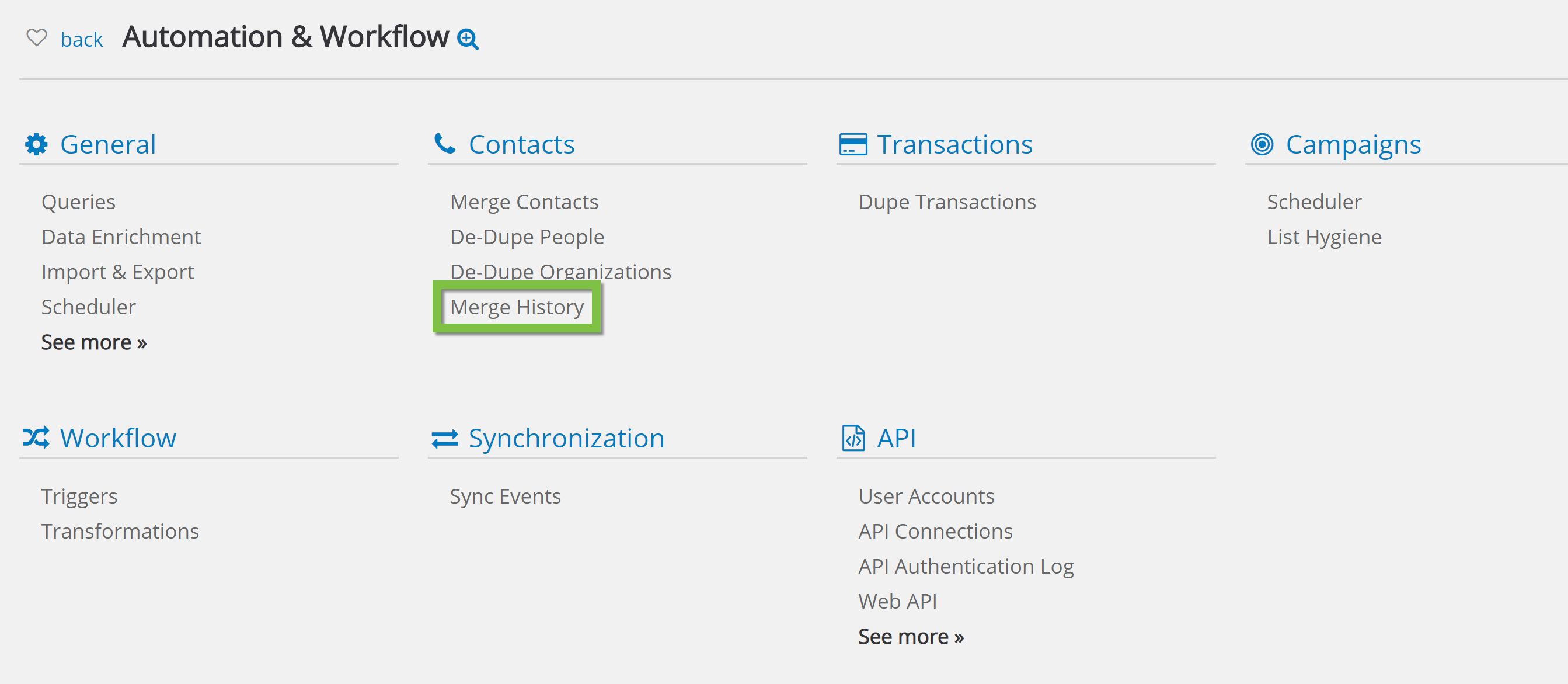 Use the Advanced Filter and the quick filters to search for a specific merge.
NOTE: The merges listed on this page cannot be undone or deleted. They are available for informational purposes.

Examples
Before Merge: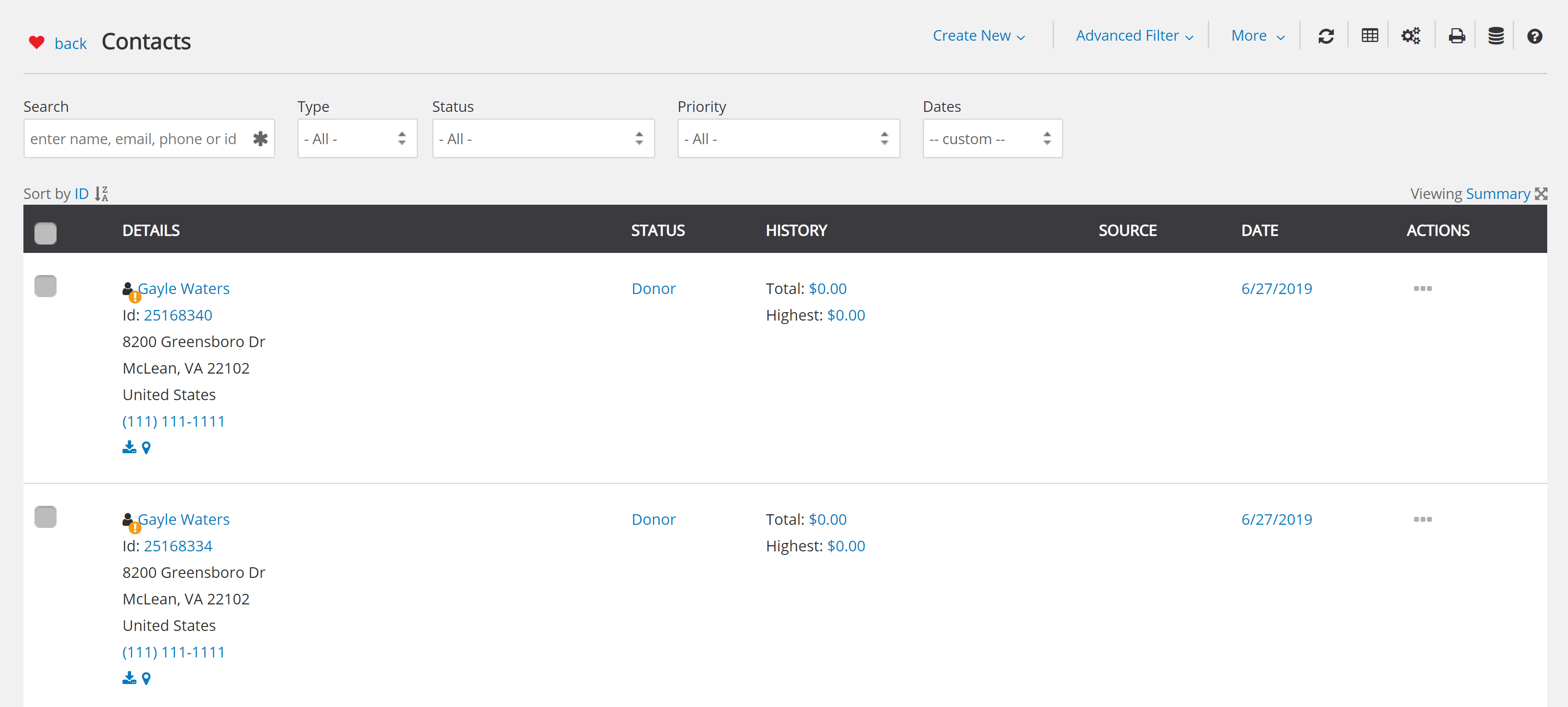 After Merge: