Navigating Through CharityEngine with Quick Links

Introduction
Navigating through CharityEngine can be made easier by using the links in the sidebar featuring the sections of CharityEngine that are frequently used and personalized to each administrator using CharityEngine.
Actions
The first tab under Quick Links is the Actions tab. Under this tab, users can quickly choose from some of the most frequently used actions in CharityEngine. Add new contacts, create transactions, send acknowledgements, design a new form, send out an email blast or text alert, etc. with a single click from anywhere in CharityEngine.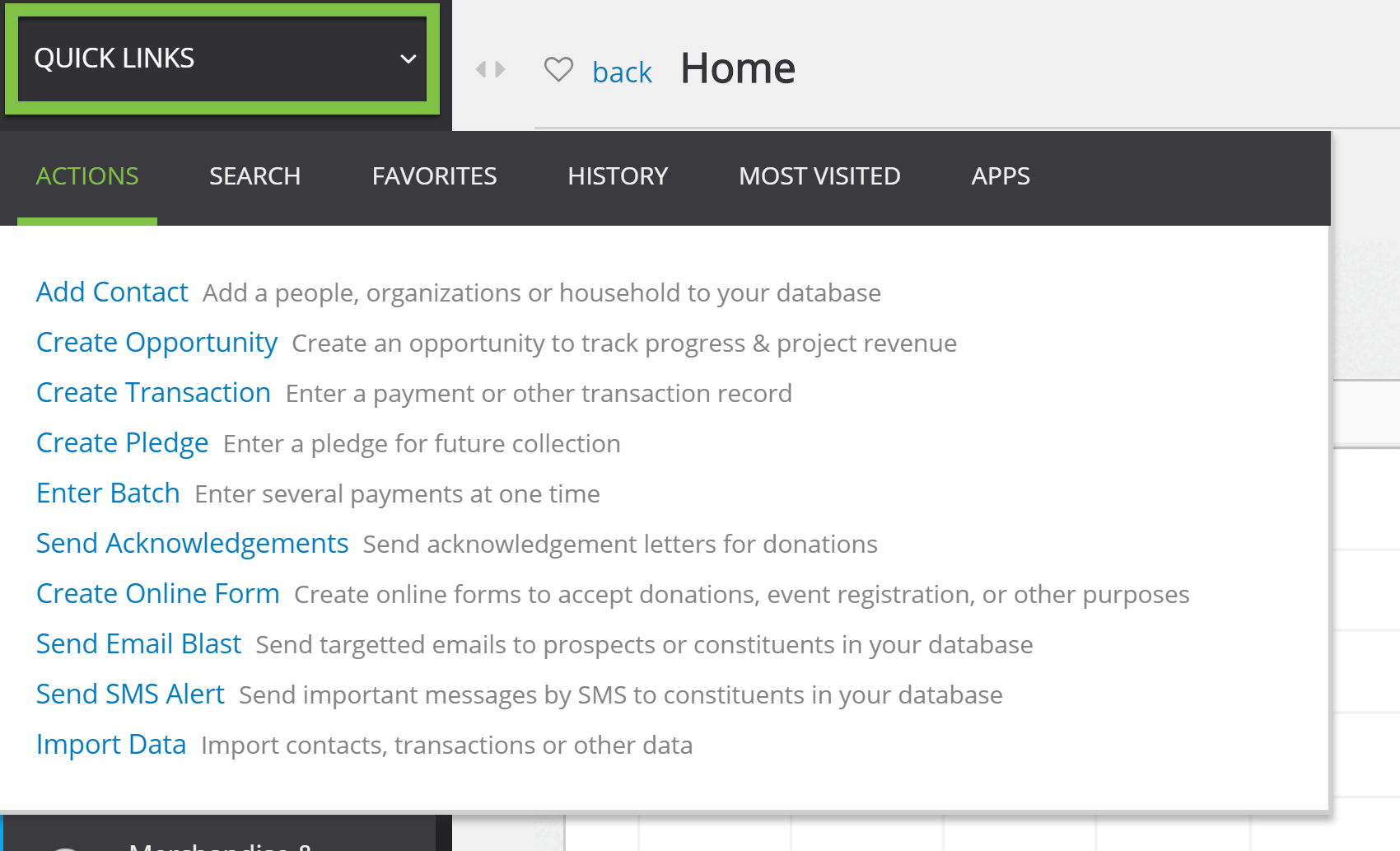 Search
The Search tab under Quick Links allows for speedy look-ups of items in the most common categories. Clicking on any of the links under Search will quickly take you to a Search & Manage page specific to the clicked link.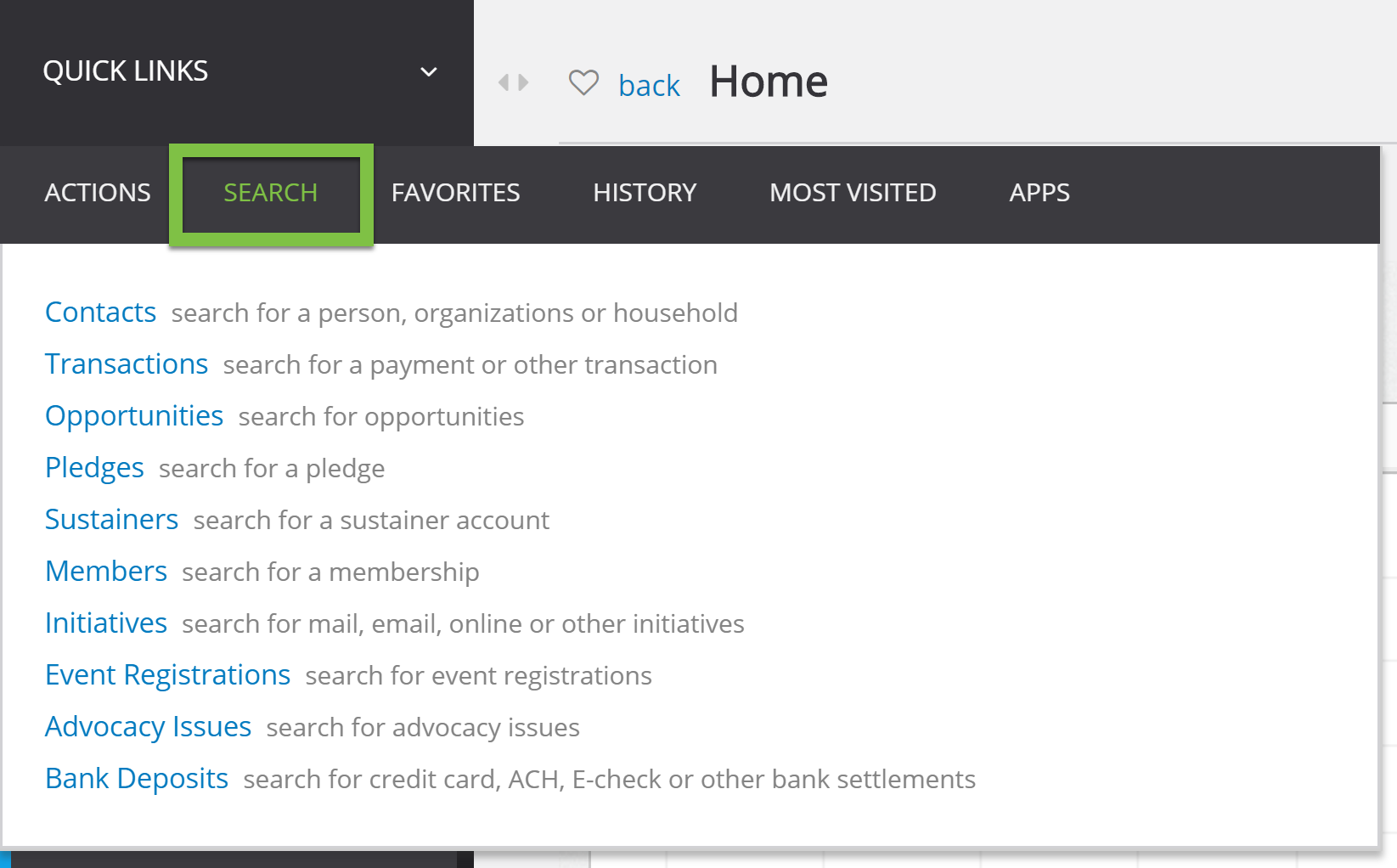 Favorites
Each page on CharityEngine has the option to be favorited. Clicking the small heart symbol next to the title of each page will add that page to the Favorites list, which can be accessed under Quick Links. This is a useful personalization—if a page you frequently access is not already available under Quick Links, you can add it and access it through Quick Links > Favorites. Click the heart again to remove it from Favorites.


History
CharityEngine® tracks the pages you visit within the system and keeps a record of the past ten pages visited under the History tab in Quick Links. To avoid clutter, it does not keep track after ten pages, and it is an excellent way to quickly pick whatever you were working on back up.


Most Visited
The Most Visited tab is a tab personalized to your activity on CharityEngine®, noting what pages and sections you frequent and making them easily accessible without requiring you to manually favorite them.



Apps
The Apps tab displays all the applications that exist in the sidebar in a different format.