Contacts: How to Add Badges to a Contact Record

Introduction
Badges allow quick identification of key data points on contact records. The badge is located on the top of the Contact Record page and can be used to view information quickly without having to search the contact record to find important data for your organization.



Instructions
CharityEngine has System Badges that are default to your account such as Donor, Sustainer, Member, or Pledge. These badges will be displayed at the top of the contact record.






Other badges can be created a custom field (i.e. marital status/graduation year), or a computed field (i.e. records containing multiple data elements. marital status or graduation year.
To Create a badge, navigate to Configuration > Contacts > Badges. You will see a list of System Badges that have already been created for you.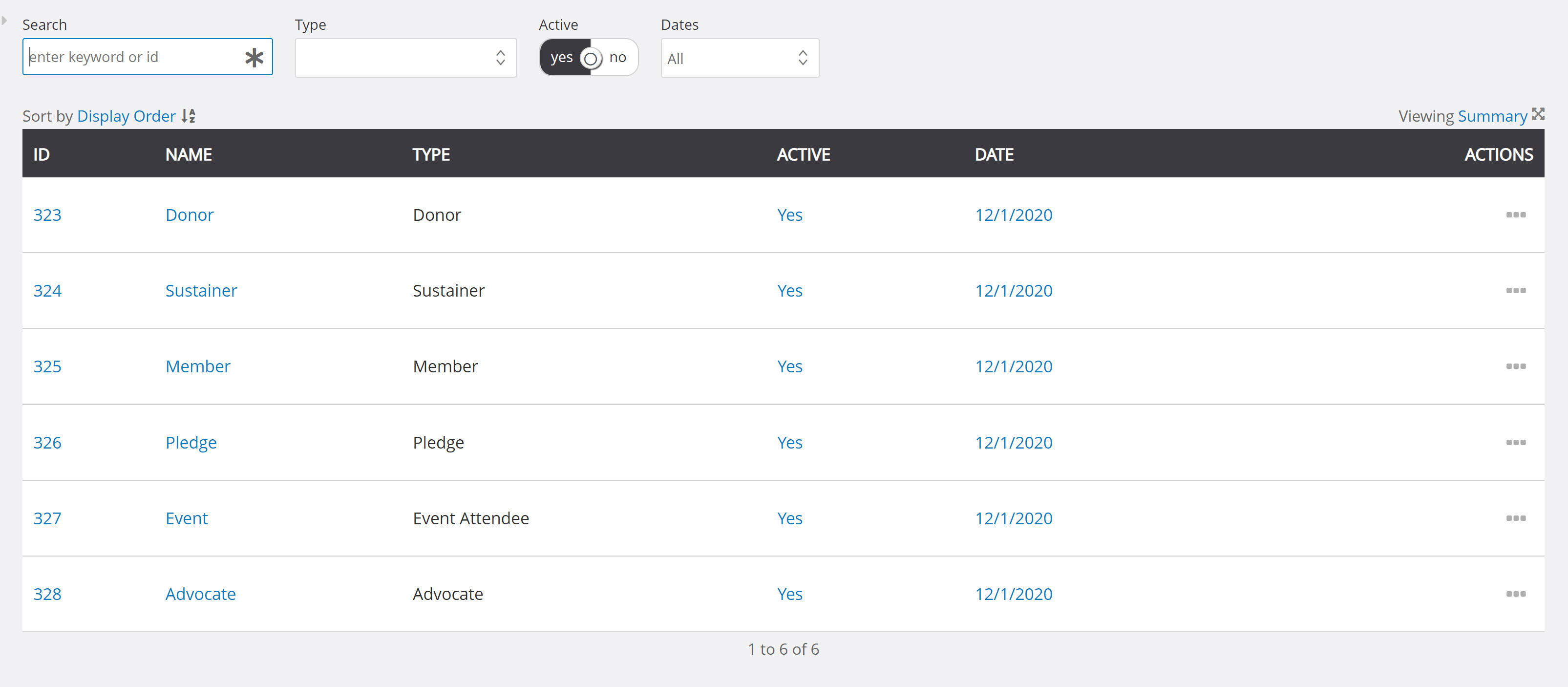 Click Create New to create a new badge.



You will need to enter the Name and select the Type from the dropdown.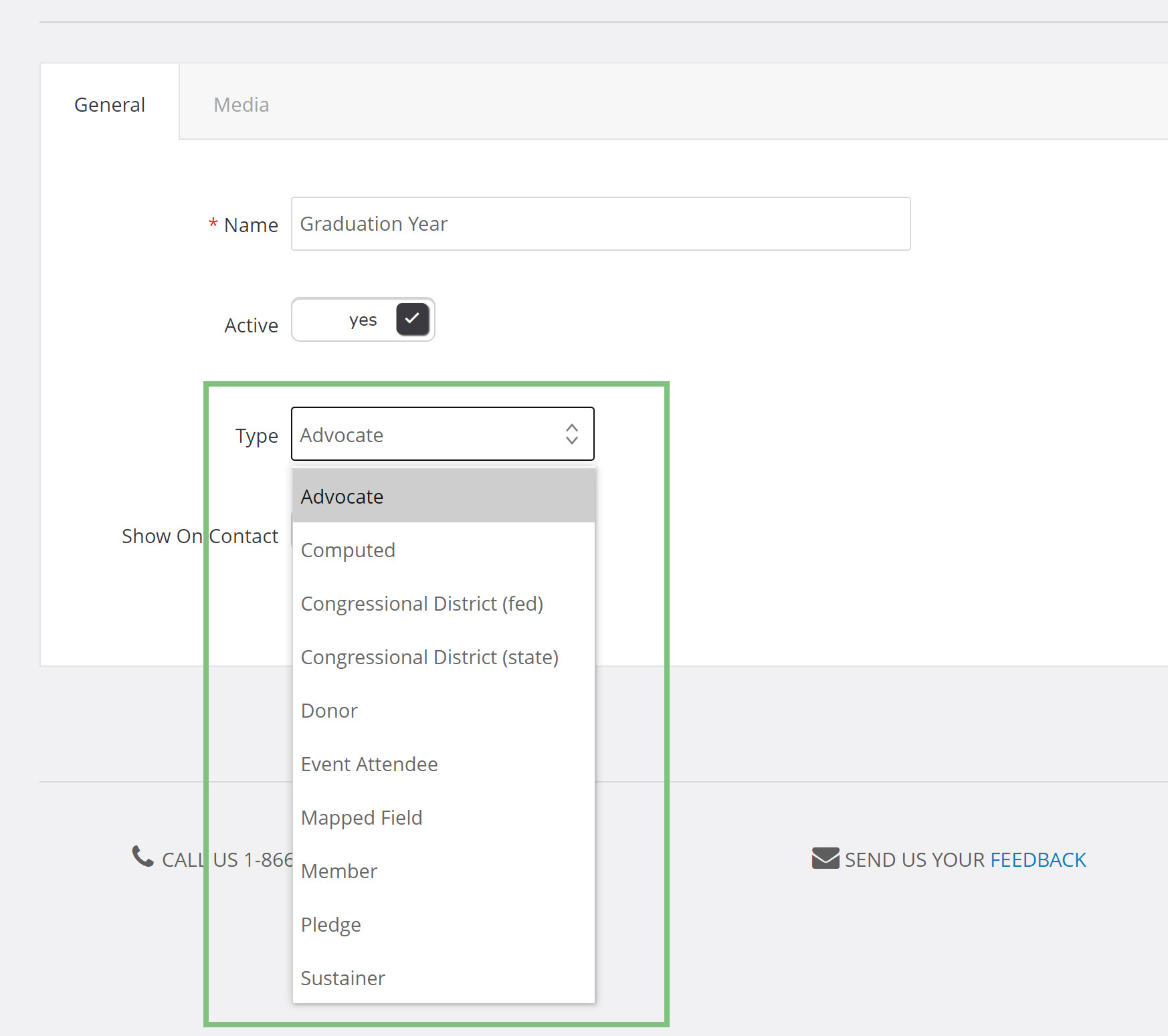 If you are creating a badge for a custom field, select Mapped Field from the dropdown.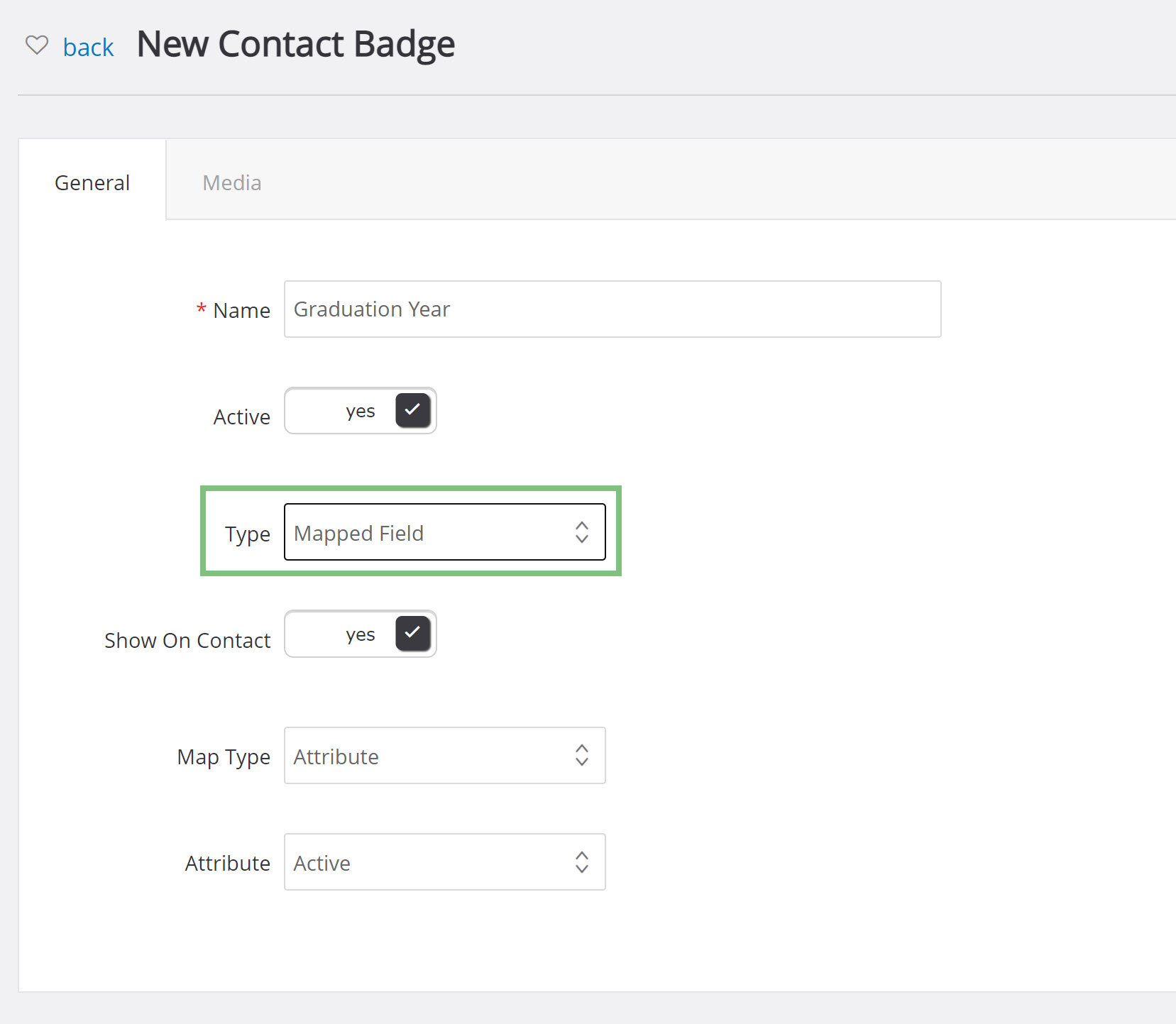 You will then be able to select the Map Type, either Attribute or Custom Field.
Attributes are system data points such as birthdate, deceased, or active. These are fields that cannot be modified.
Custom Fields are custom to your organization and can be completely customized to your organization's needs.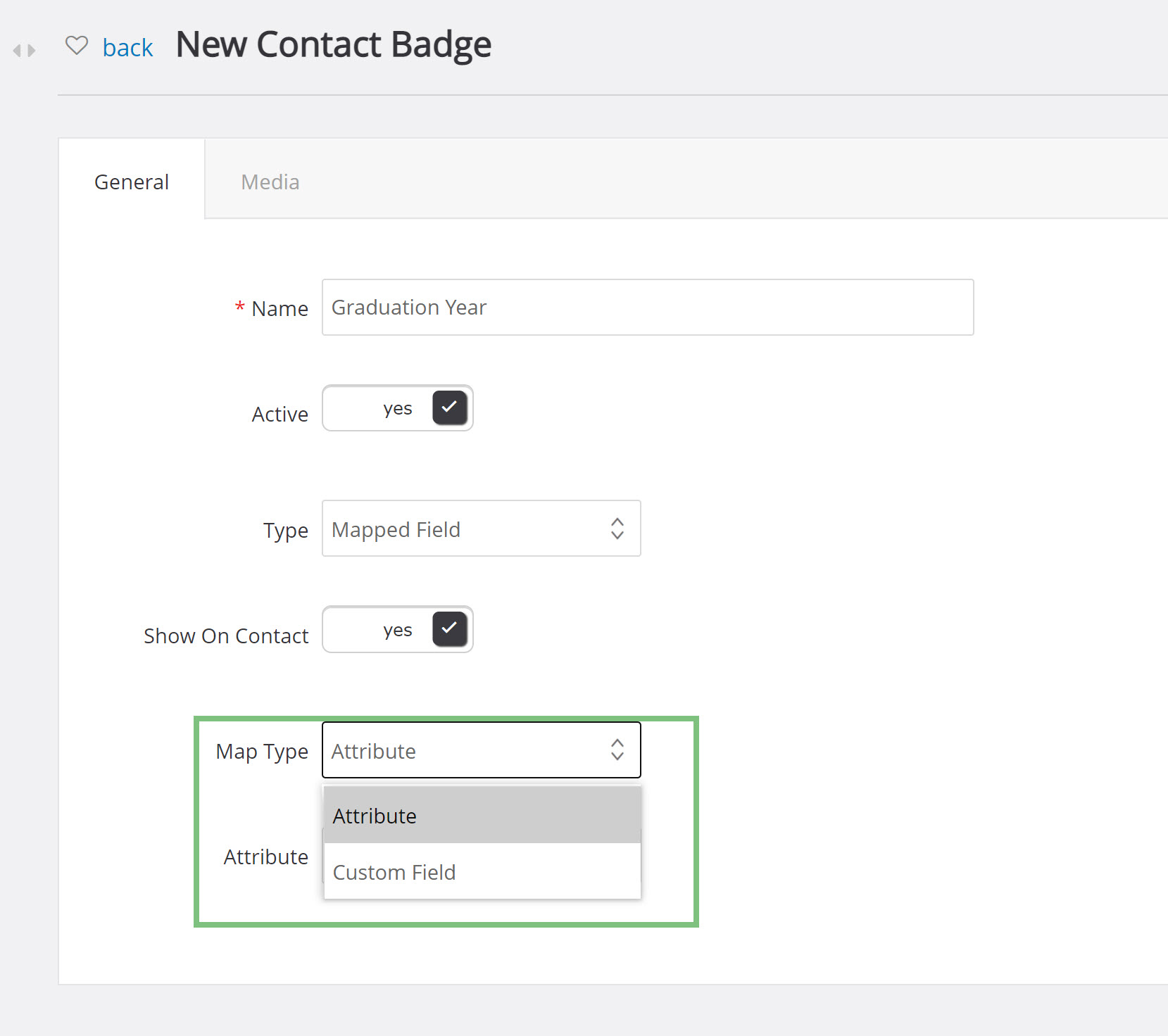 By selecting Custom Field, you will then be able to use the custom field dropdown to select what custom field you will be using for the badge.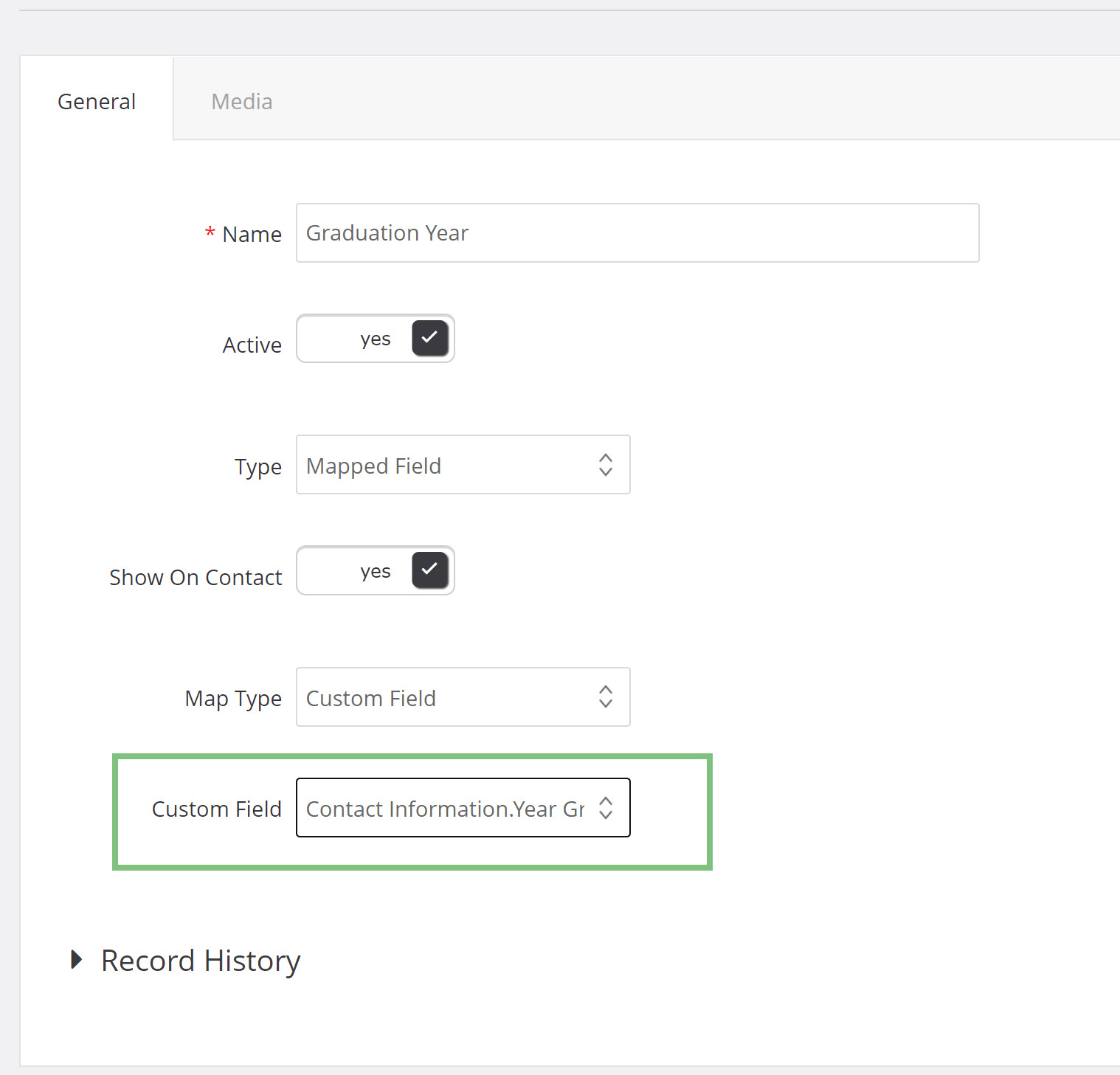 Alternatively, if you prefer to created a Calculated badge, you are able to leverage queries to identify targeted badge with more complex identification using more than 1 data elements.

Select Calculated from the Type drop down: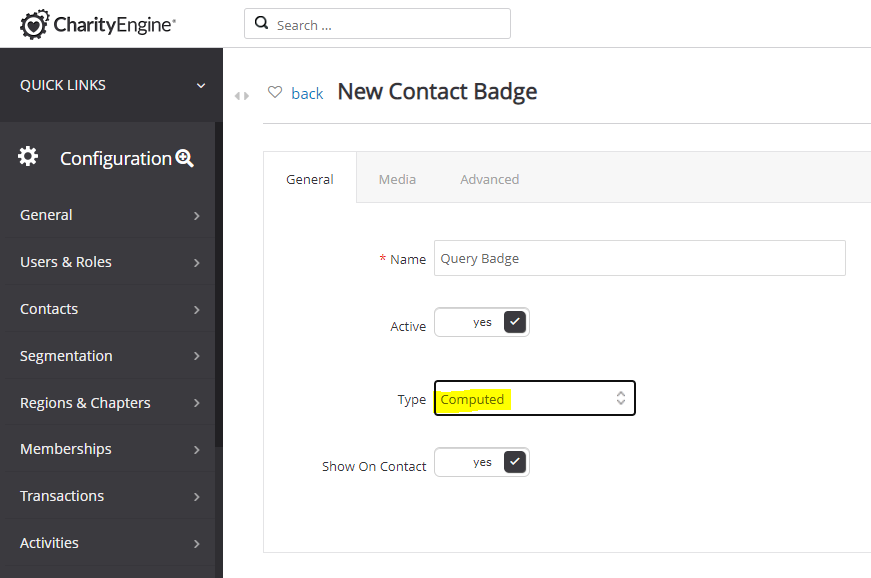 Move to the Advanced tab and select an existing query from the Data Source drop down, or use the + to create a new query.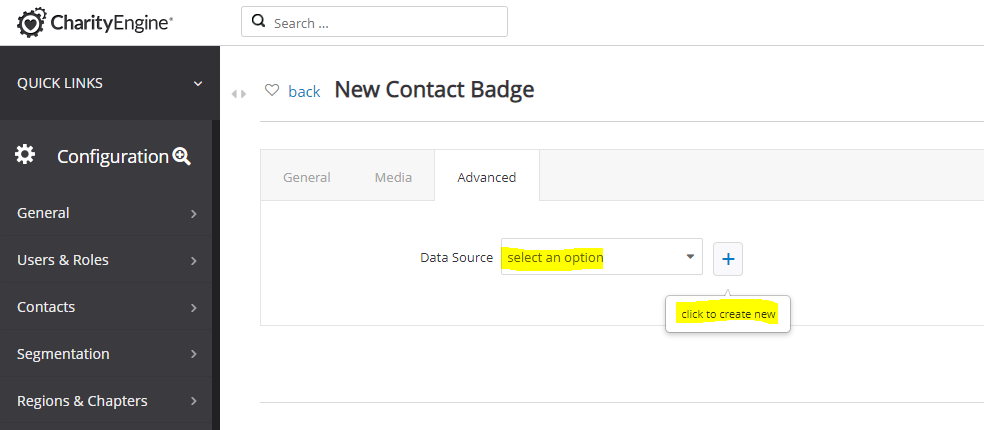 Note: This type of badge is associated with a daily job run. The badge will appear the next day and contact badges will be added/deleted daily based upon the query results.

To complete your new badge, you can also add an icon to display with your new badge. Simply navigate to Media > select Add/Change Icon Choose File to upload your new badge's image.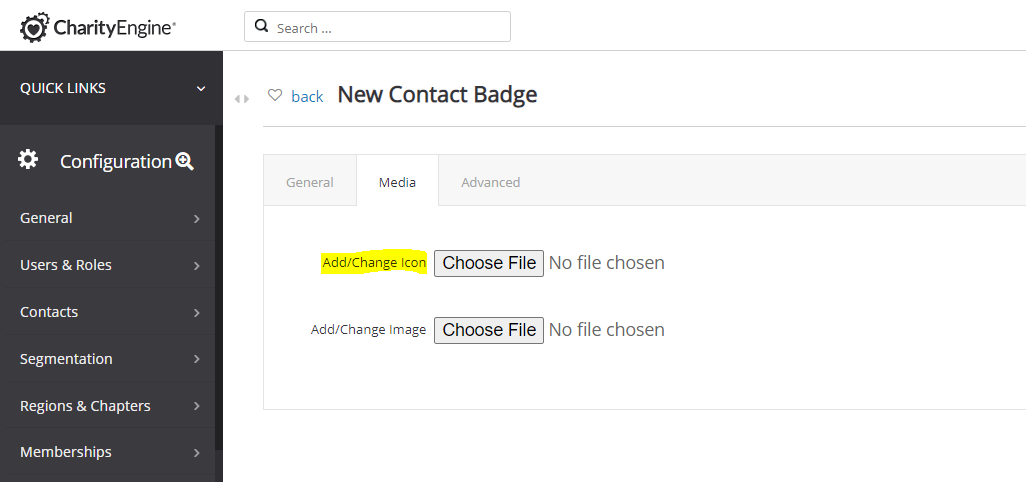 Click Save and if the contact record has data mapped to that custom field, it will then appear as a badge at the top of the contact record.
Note: if using Computed the badge will appear the next day based upon daily processing runs.