Queries: What Can I Do with Queries - Event Registration

Introduction
The query builder tool can be used to compile a list of people who have registered for an event, which can then be used to. This list can be used to send reminders regarding the event, or you can use this list to exclude these people from receiving a reminder to register. Additionally, If you have different tickets for a single event, you can also use this query to see what type of tickets participants are registering for.
---
Table of Contents
---
Creating the Query
To build this query, navigate to the Automation & Workflow Application, then under General click on Queries, then click on Create New. Select Events database from the filter drop-down and select the Event Registration table.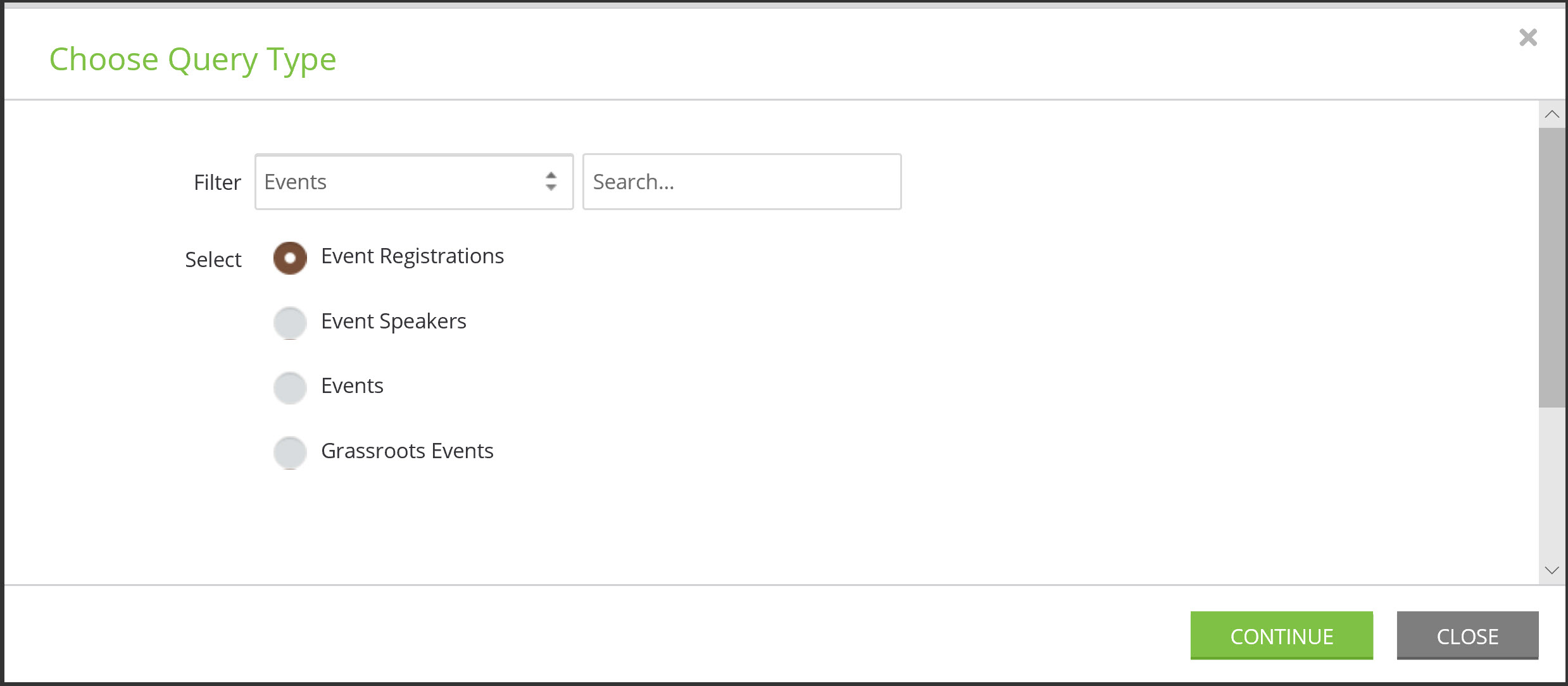 In the Select field, add Contact ID, Primary Email Address, Ticket Type, Ticket Type ID, Event Name, and Contact Name.

More fields can be added to the select field, but note that the more fields added, the longer it may take to run.
In the filter section, add the Event ID field to have the query only filter for a specific event.

Once your selections and filters have been set, click Run to run the query. All of the information you have selected will now show in the table at the bottom of the screen.
Note: CharityEngine does suggest using ID fields when filtering when possible. This will help the query run faster and more efficiently as it is not searching through text.
Now that you have created this query and have a list of people who have registered, you can use this as an external reference query to invite others to register for the event and exclude those who already have.
The new query would look like the below. Notice how the external reference query was added and the Not In option was selected from the drop-down.

Now you will have a new list of possible participants in the Gala that excludes those who have already registered for the event
---
FAQs & Additional Reading:
Q. Where can I learn more about CharityEngine reporting tools?
A. Learn more in our article Reports & Analytics: An Introduction to Frequent Reporting Options within CharityEngine