Workflows: How to Bulk Delete Transactions Using Transformation Tool

Introduction
While importing transactions, you may find a time where something went awry and you need to delete all of the transactions you just imported. Instead of deleting them from the transaction listing screen, you can use the transformation tool to preform a bulk delete of these transactions. It is important to note that when you are deleting transactions, you need to be mindful that you are permanently removing data from your database that will not be able to be restored and the deletion of transactions should be done with caution.
Instructions
To bulk delete transactions users can use the transformation tool by navigating to
Automation & Workflow
application and under the
Workflow
section, click on
Transformations
then click Create New. Select Bulk Delete from the dropdown.

Next, use the dropdown to select transactions as the object.



The data source can either be a file or a query that contains a list of transactions you want to bulk delete. Use the dropdown to select your option. If you select file as the data source, click choose file to search for your file.



If you select query, use the search box to search for the query



Name the job and click next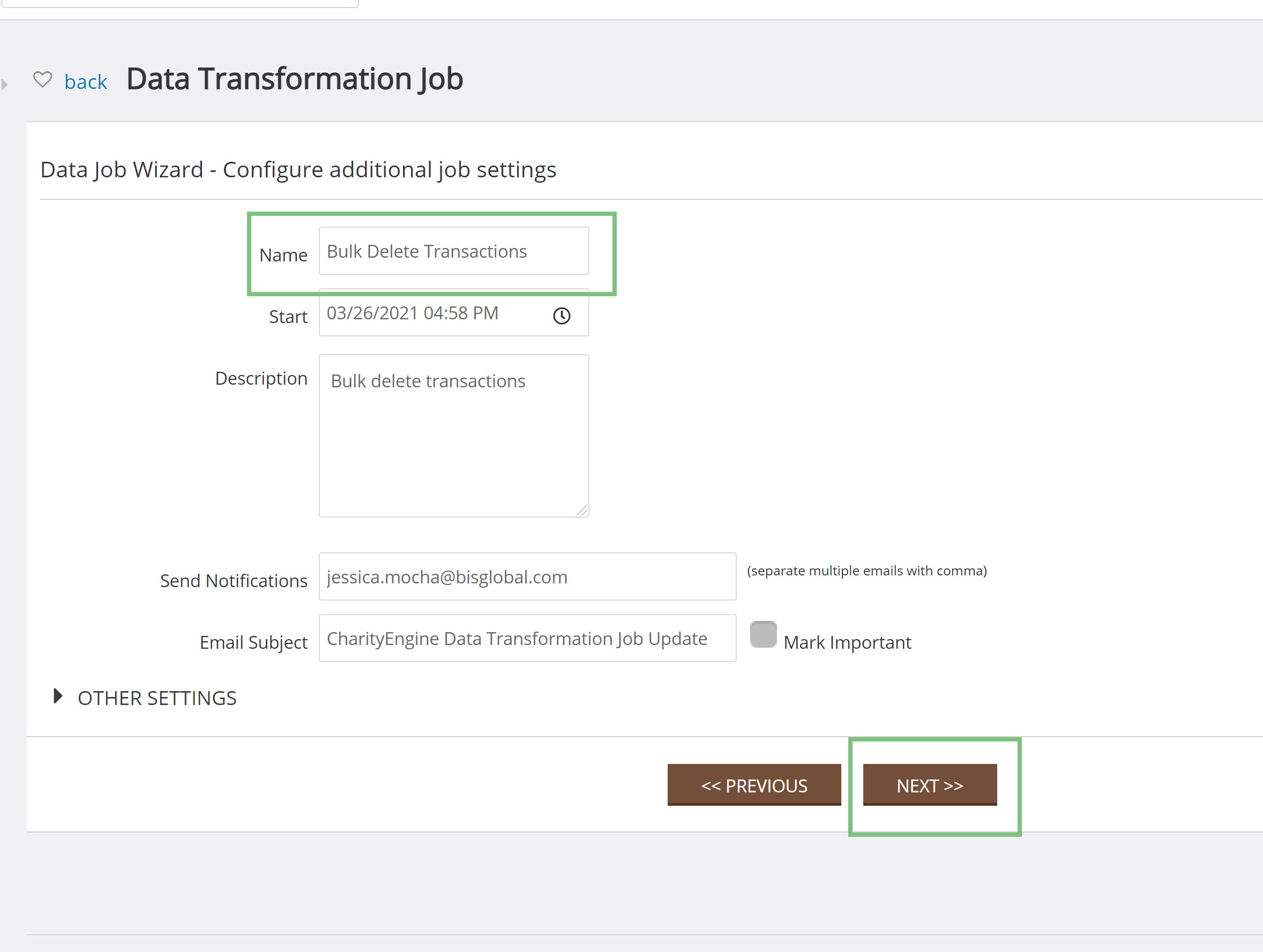 Click Finish and your transactions will be deleted.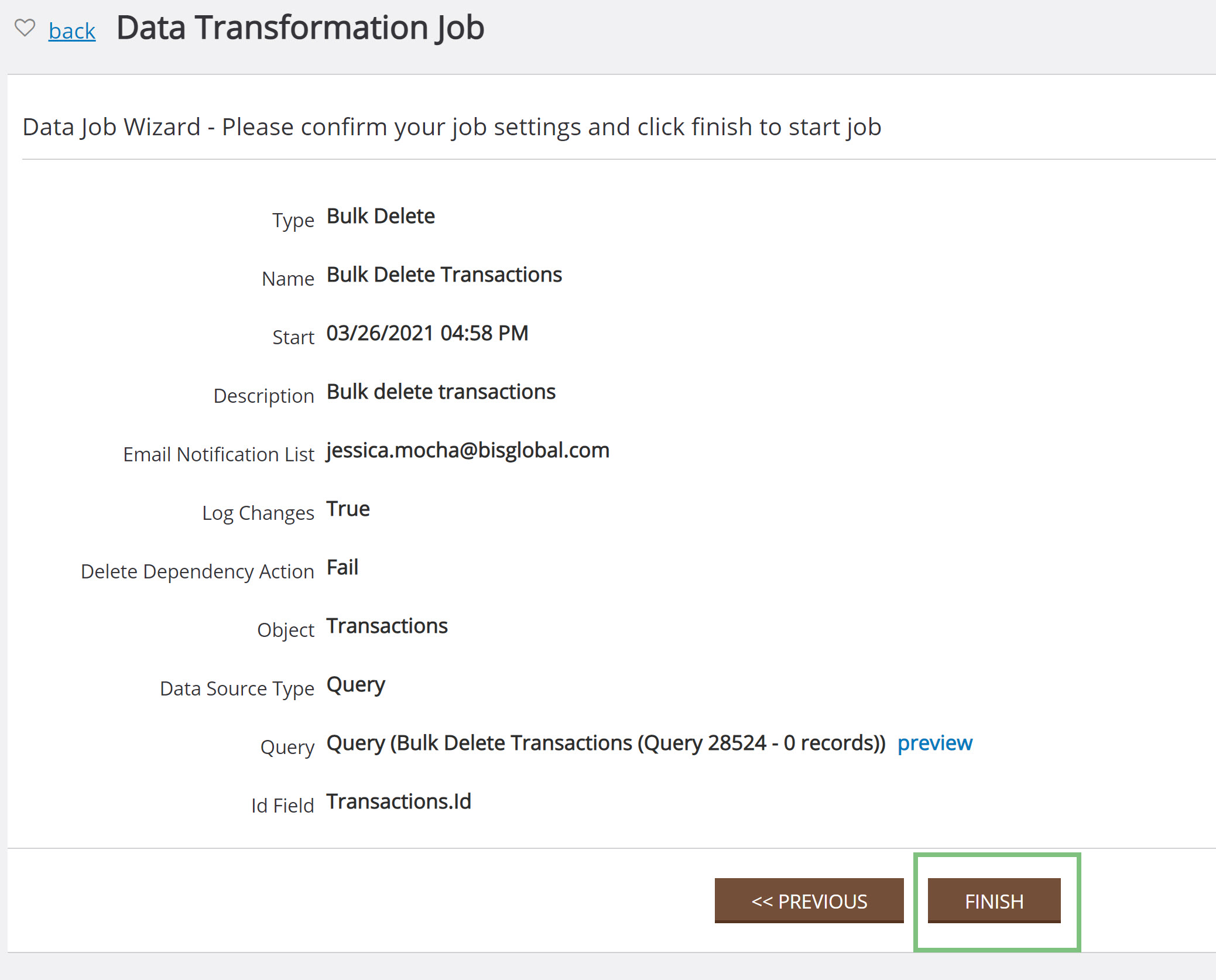 FAQ
Q. Are there additional bulk deletion options?
A. Yes, there are several bulk deletion options including contacts, address, emails, etc. Learn more by visiting our Help Center Workflow & Automation: Data Governance - Contact Management (Merge, Delete, Inactive)