How to Create a Petition

Introduction
If your organization utilizes petitions to promote you advocacy missions, you can easily create a petition using our advocacy applications. This will allow you to create a petition for your constituents to sign and continue supporting your organization and causes.
Instructions
To create a petition, navigate to Advocacy > Issues and Actions > Issues > Create New



Enter the name of the issue, the online title, and the topic of the issue. The name of the issue and the online title can be the same, however the Name is internal and what will be displayed in reports and the online title will be constituent facing.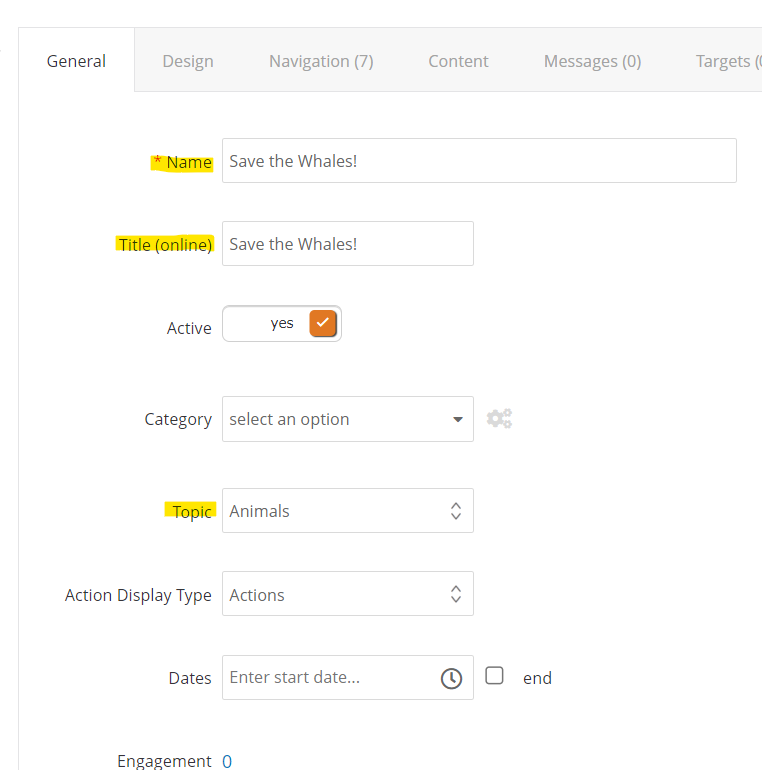 Click Save, and new tab will appear at the top for further configuration.
Use the Design tab to configure any branding or images you want to display on your page.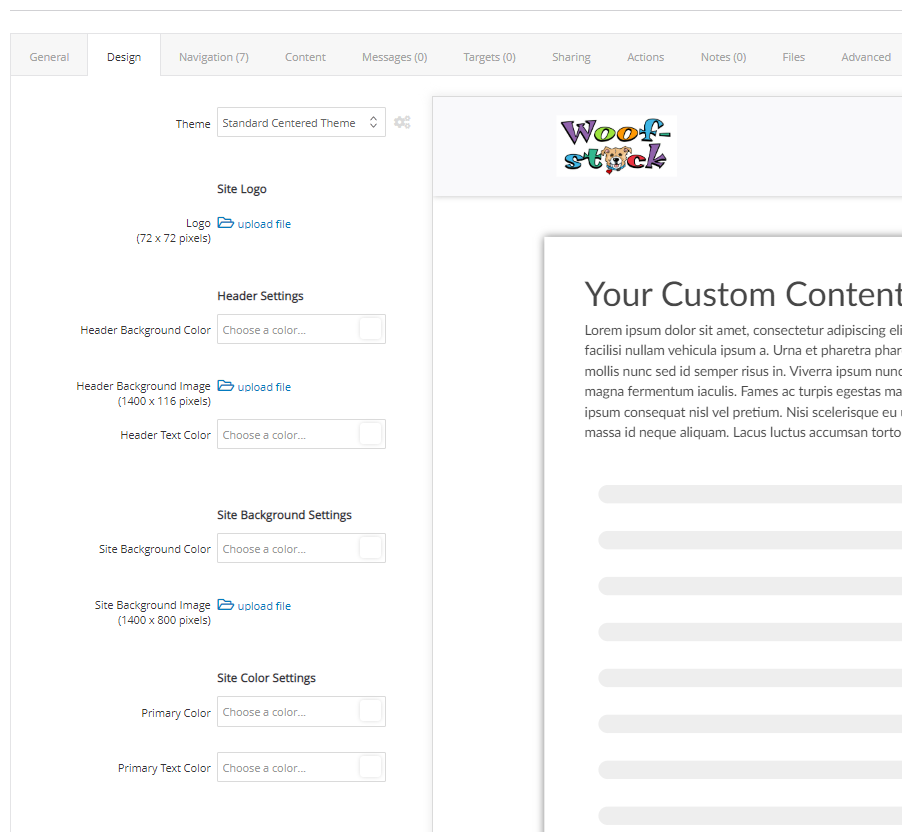 Once you have configured the look and feel of the page, you can add your content on the content tab. On this tab you will be able to us the WYSIWYG to add any text, images, or media to promote your mission. This will be what the constituent first sees when they are navigated to your page, so be sure to add any information regarding the topic that will help encourage constituents to sign.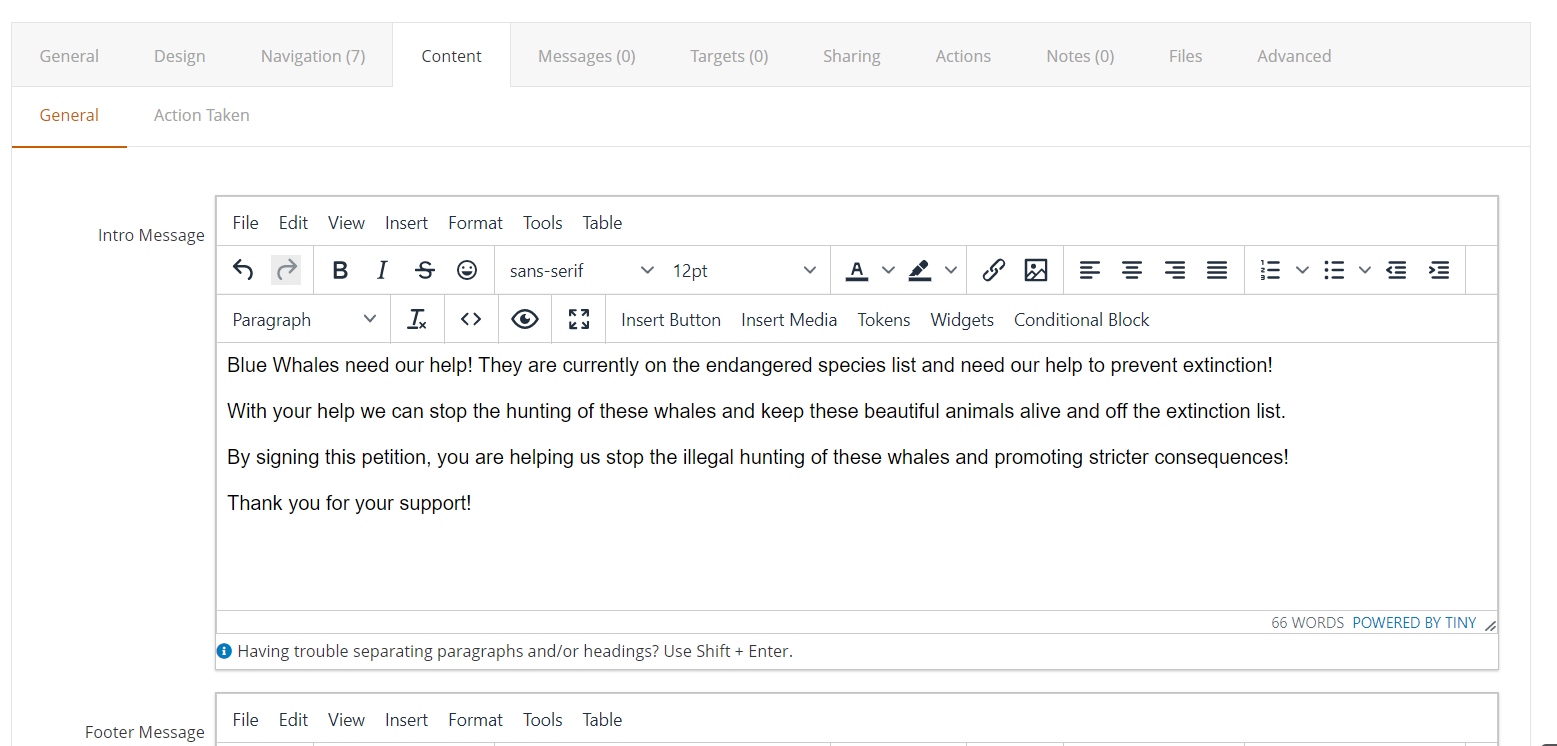 The messages tab is where you will create the petition for the constituents to sign. Click on Create to create your message.



You will be navigated to the message creation screen. From here, select Petition as the method and use the WYSIWYG to enter your petition details. This is the space where you can describe in detail what the petition is and the goals. One you have entered all of the details, click save and navigate back to continue configuring the issue.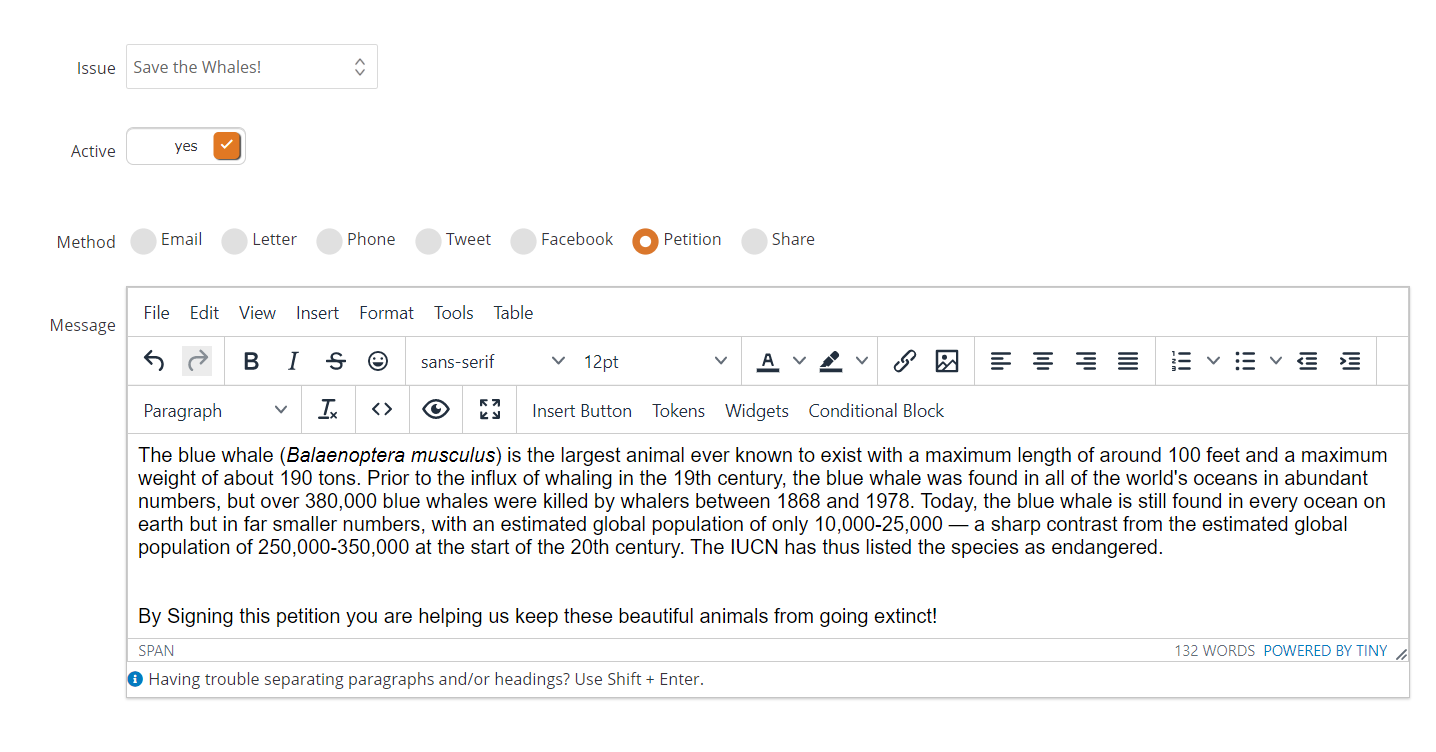 After you have created your message, you will be able to save the issue and make the issue live by clicking save. The URL link can be found on the Issues listing screen and you will be able to use the link on any of your websites.



If someone in your organization is knowledgeable on how to add code to your website, CharityEngine does provide the code for an embeddable widget on the Advanced tab under Widget.




When your constituents navigate to the link, they will be prompted to enter their information such as first and last name and home address as well as see the content you entered on the content section.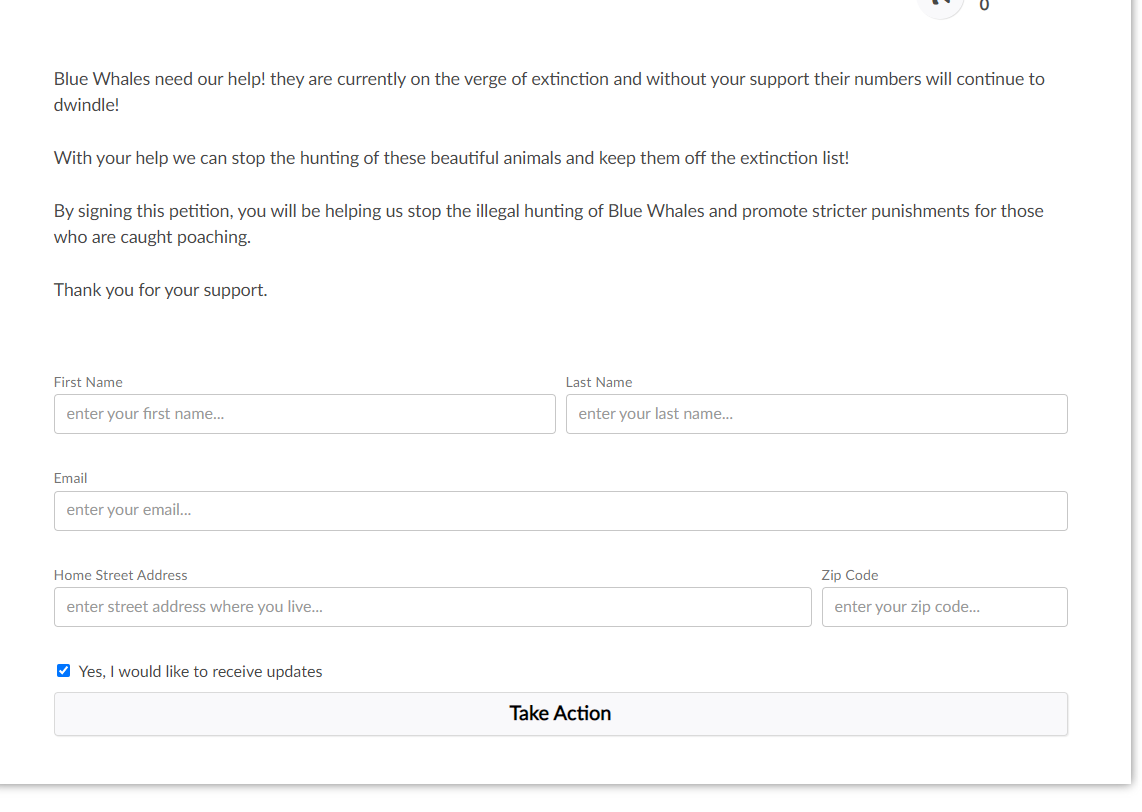 When the constituent enters their information and clicks Take Action, they will be navigated to the petition screen where they can view the petition and sign it.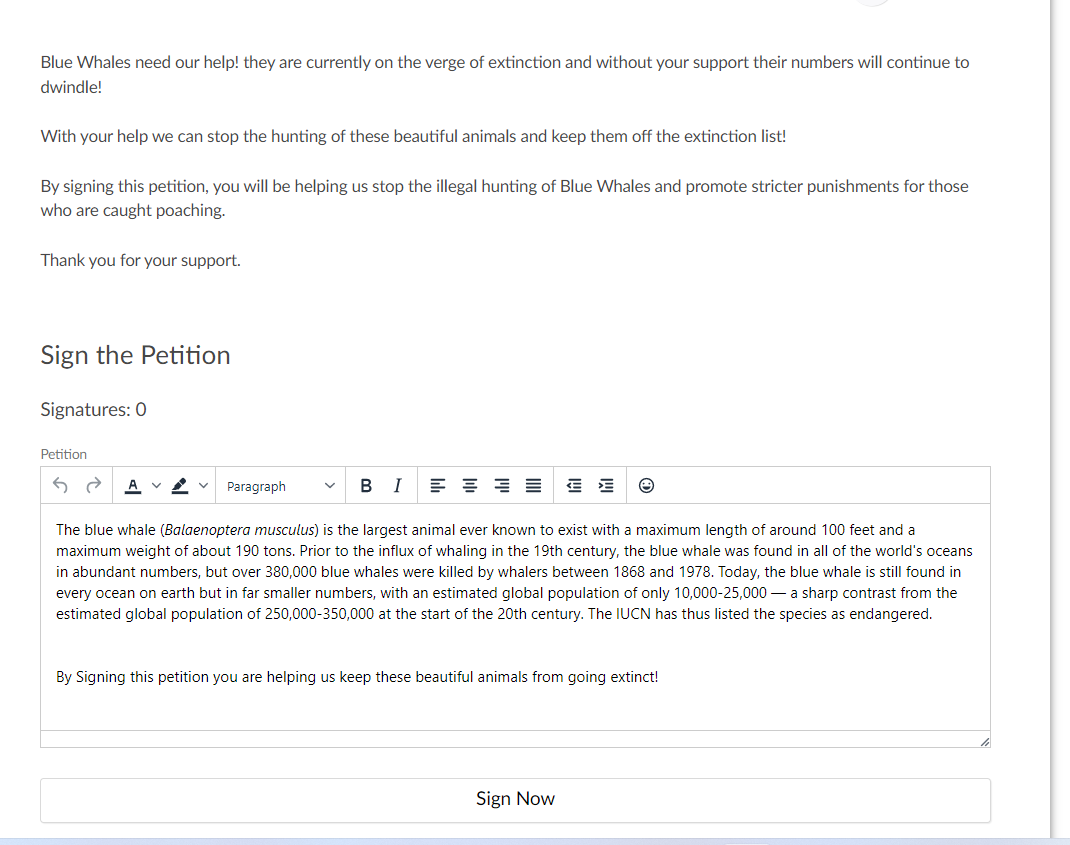 Note: You will only be able to create a petition using our advocacy tool if the application is in your contract, if you are interested in learning more about the application and how your organization could use it, please contact your Account Manager.