Configuring Event Types for P2P

Introduction
When creating a new Grassroots fundraising Microsite you will need to configure specific event types that you want fundraisers to sign up to host.
Instructions
First you will need to configure your event types in the Configuration section of CharityEngine. Go to Configuration > Events > Types

Click on Create New and enter your Event Type name and make sure that the box next to Grassroots Events is marked Yes.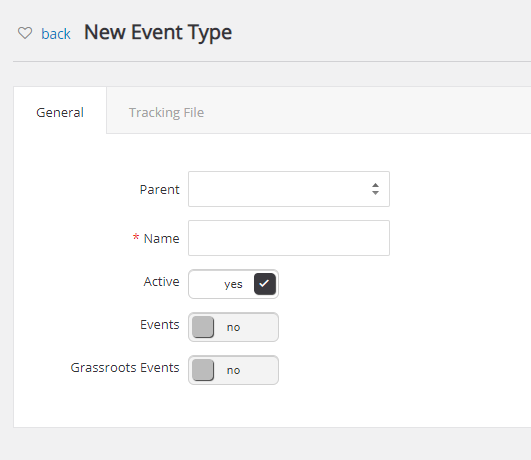 After creating your event types, navigate to your P2P microsite and navigate to the Sign Up tab then Event Types subtab.

Click on Add New to add the new event types and configure their registration amount. Select your event type from the drop down and enter the fee registrants should pay for that event type.