Peer-To-Peer Dashboard: Emails

Introduction to Peer-to-Peer Dashboard
On your Dashboard, you will see Invite Teammates, Send Email, Email History, and Address Book. Through these tabs, you will be able to send emails and monitor your email history.
To invite others to join your team, click on Invite Teammates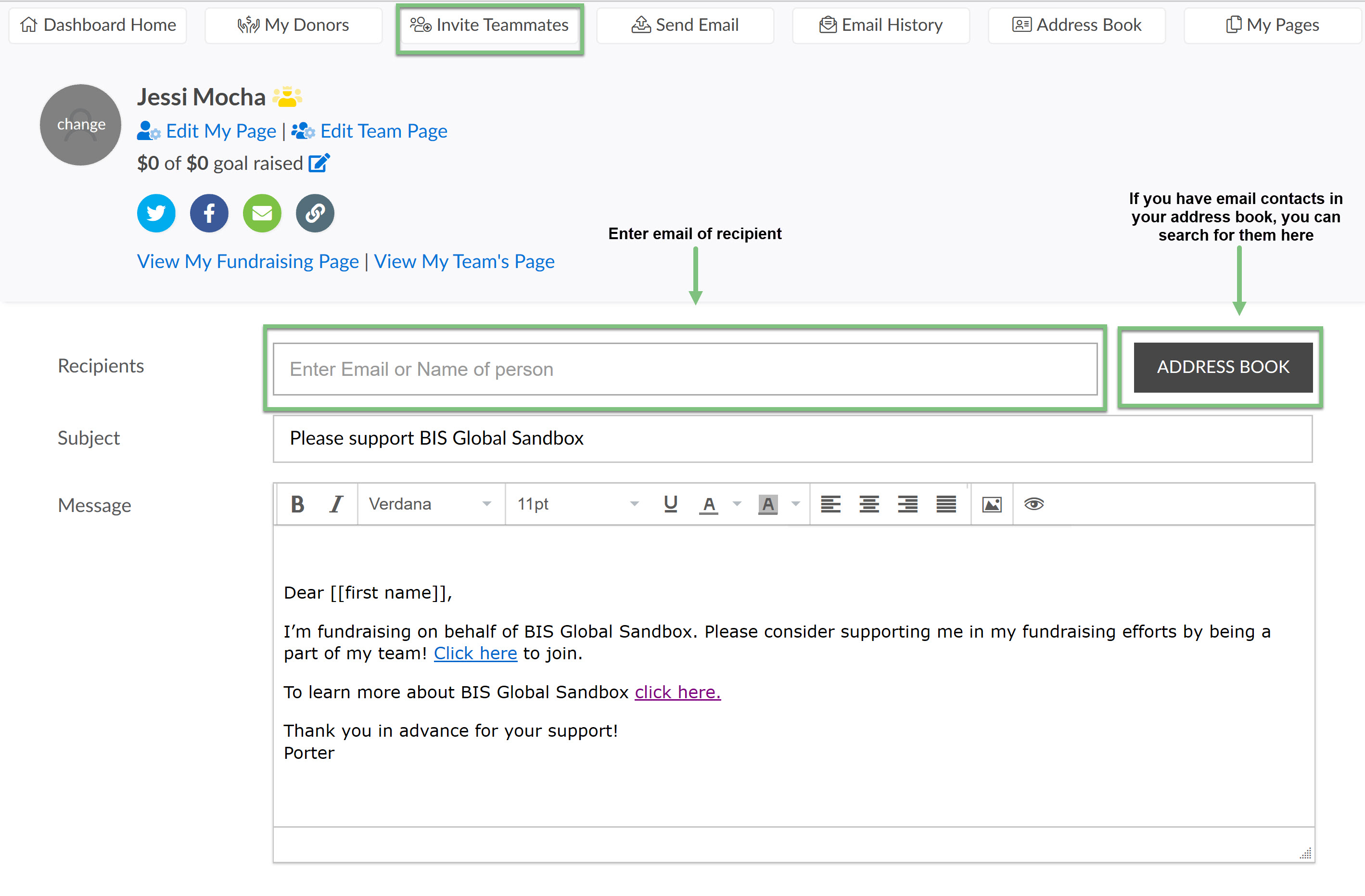 To send an email, click on send email and enter the contacts email, or search for them in your address book. On the send emails tab, encourage your friends and family to donate to your team or personal page or let them how close you are to reaching your goal!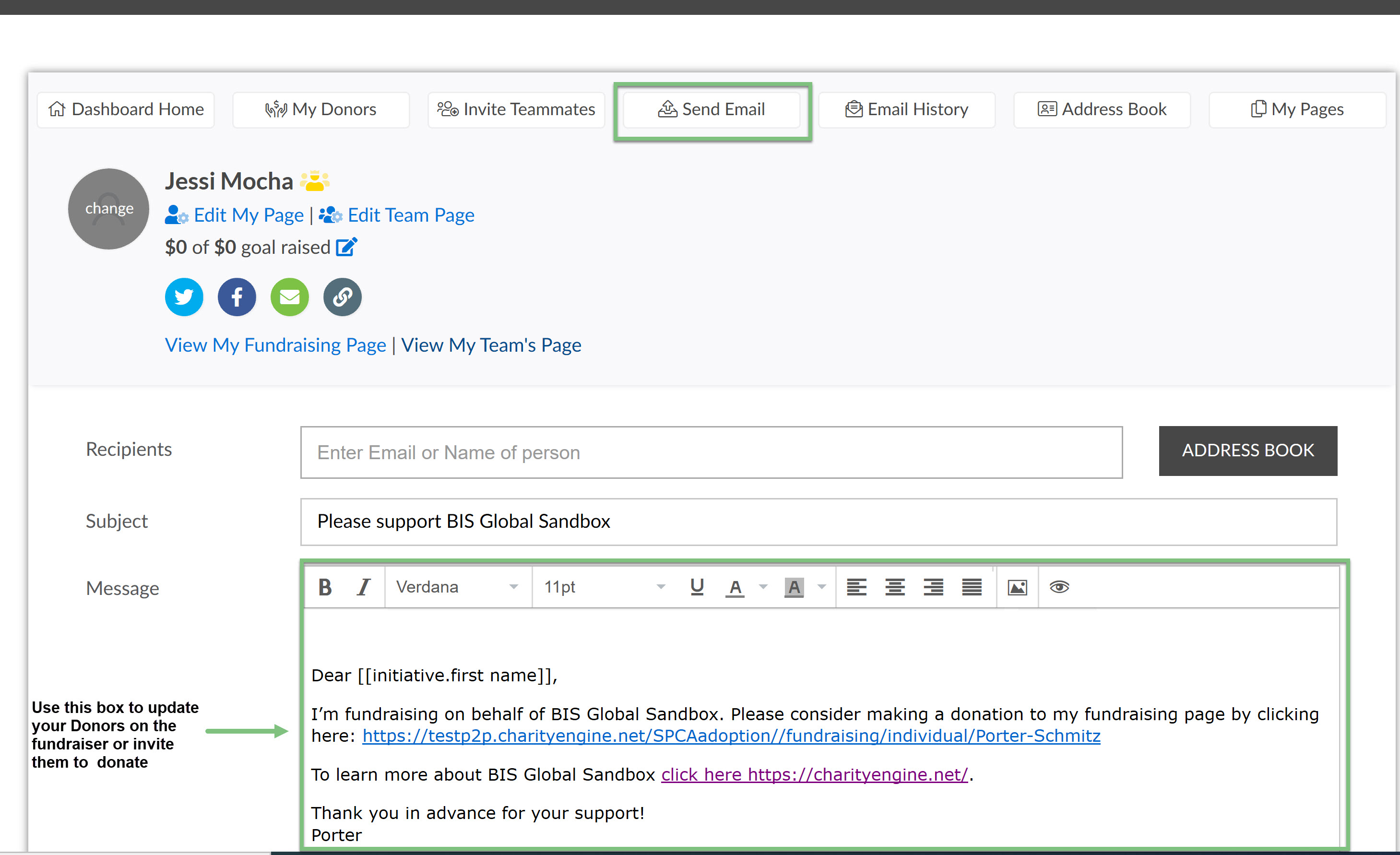 To view your email history, click on the Email History tab. This will allow you to see any emails that were sent, this will include emails to invite teammates and normal emails that were sent through the send email tab.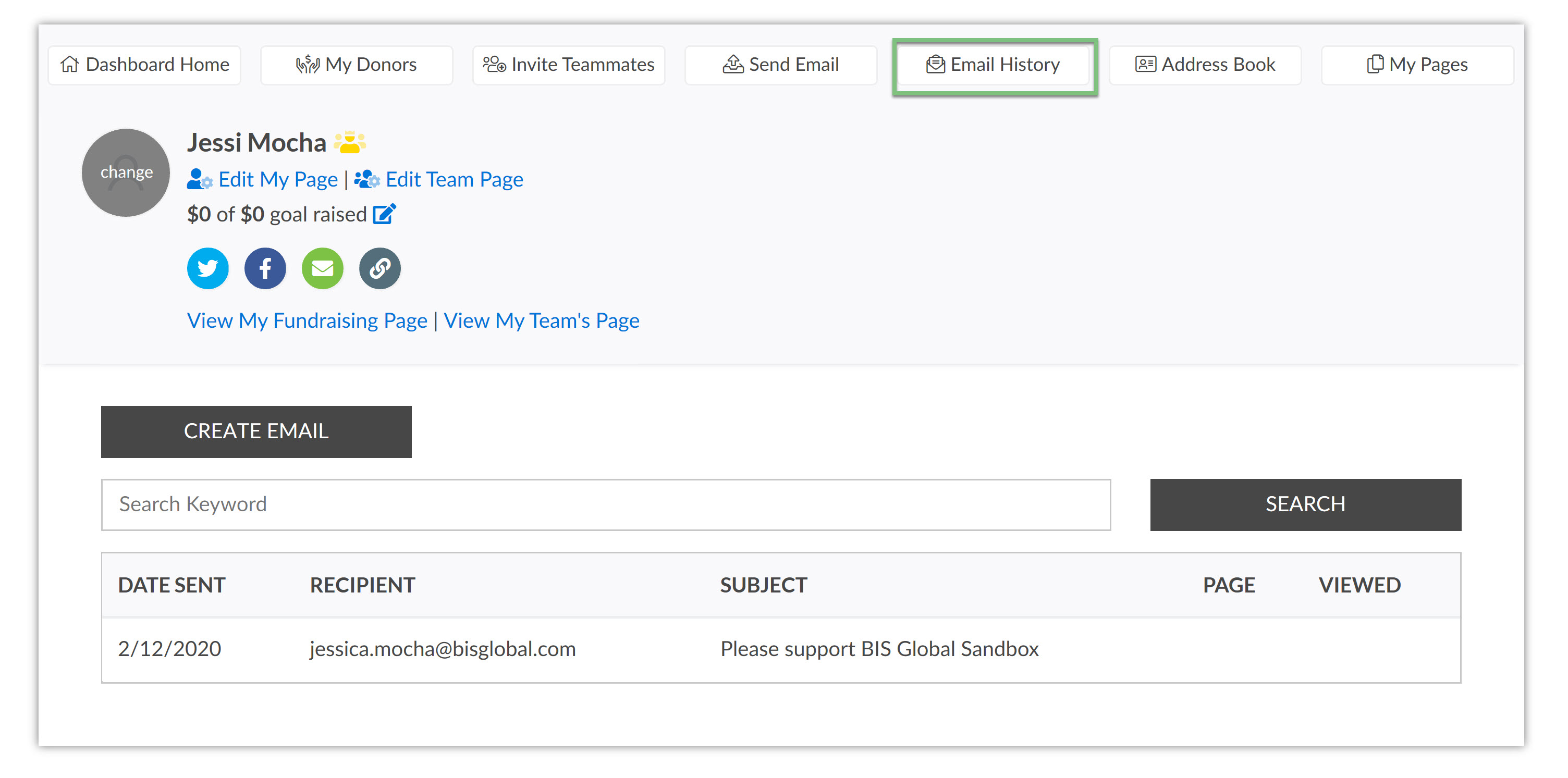 You will also be able to create an email to send through this page by clicking on Create Email.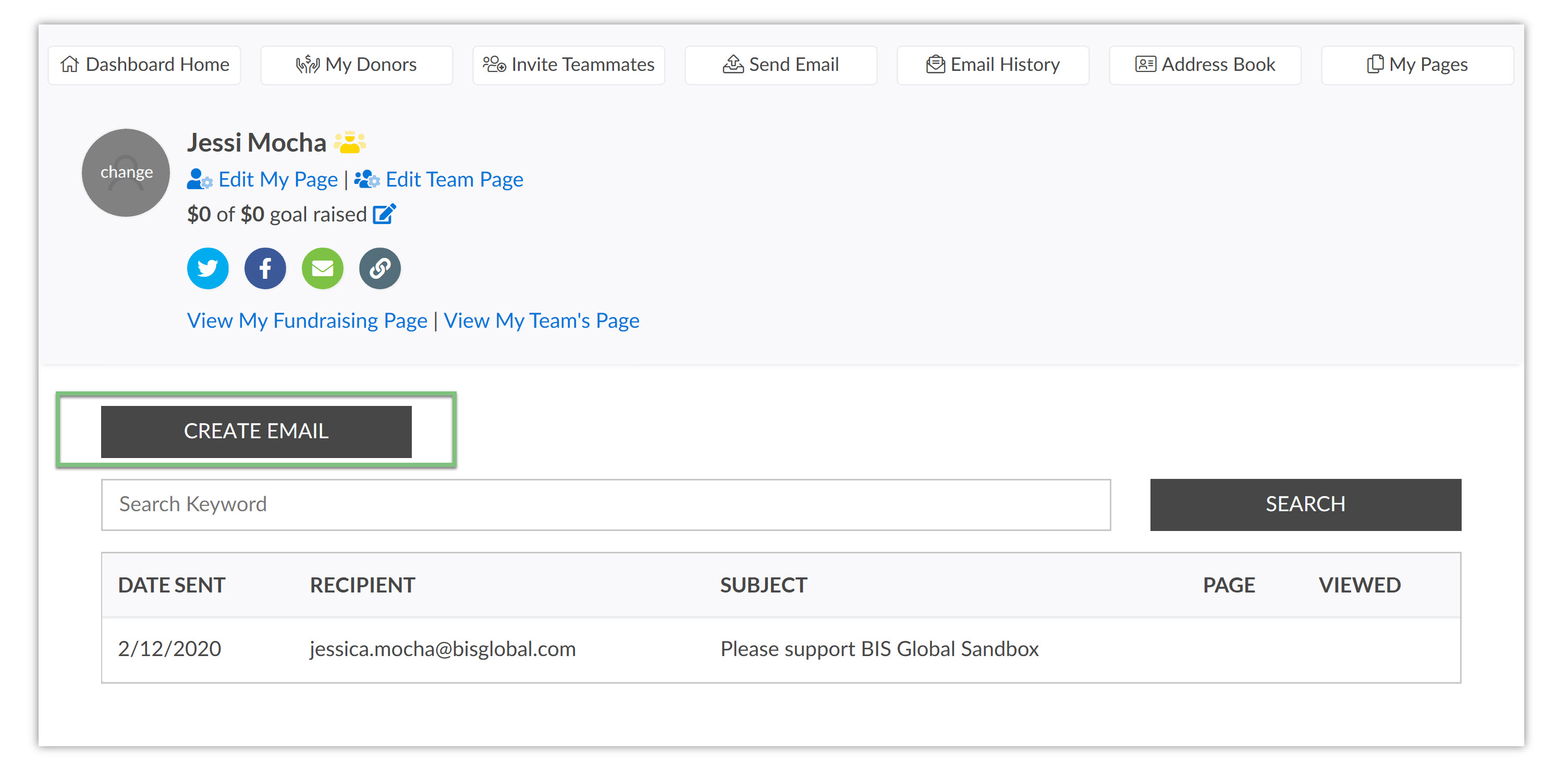 By clicking on Create Email, it will send you to the Send Email page and you will be able to edit the content of the text and who it is sent to.
To add contacts to your address book, click on the Address Book Tab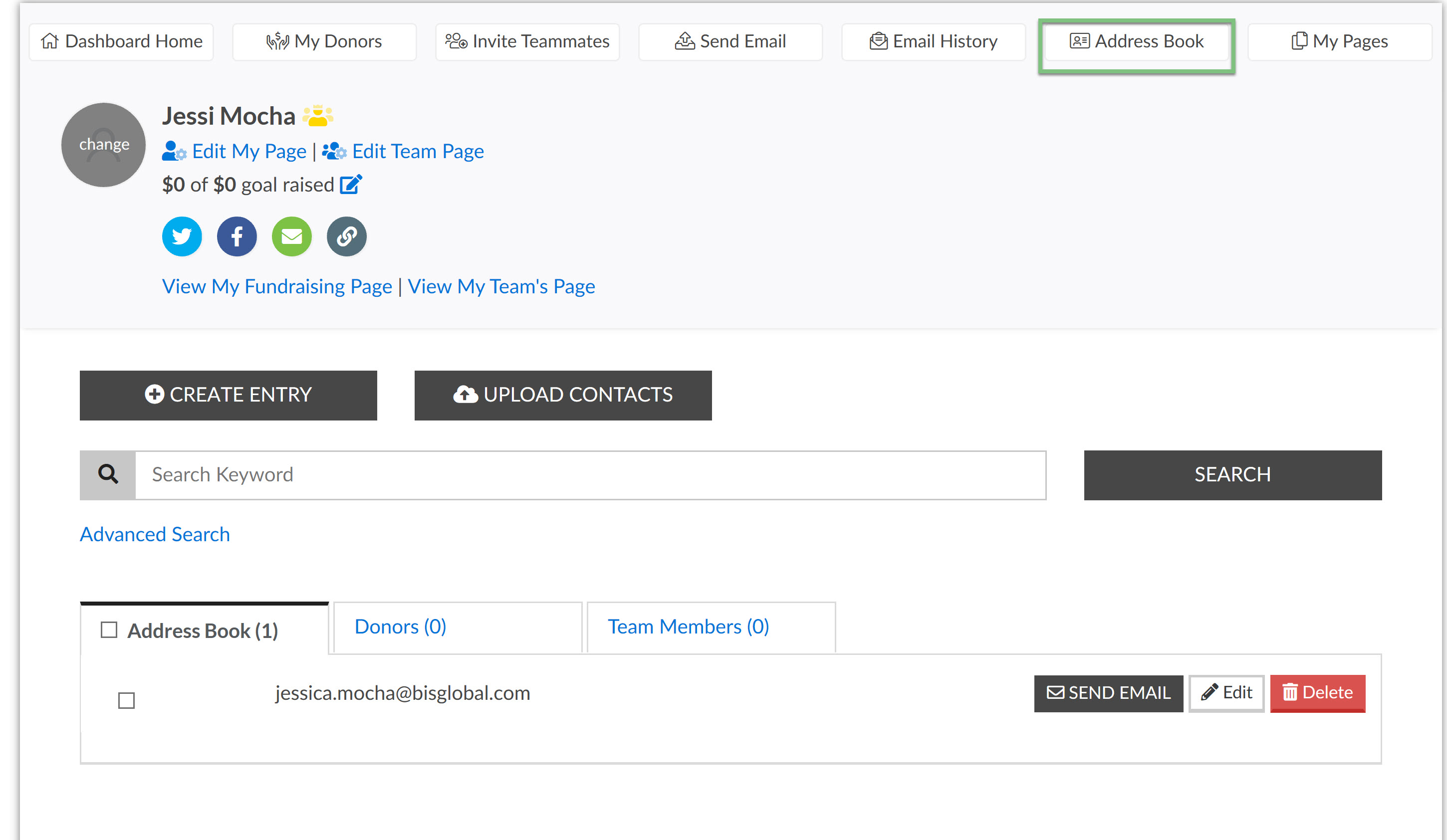 From this page, you can see all the contacts already in the address book, create a new contact, upload multiple contacts at one time, send an email to the contacts, or edit the contact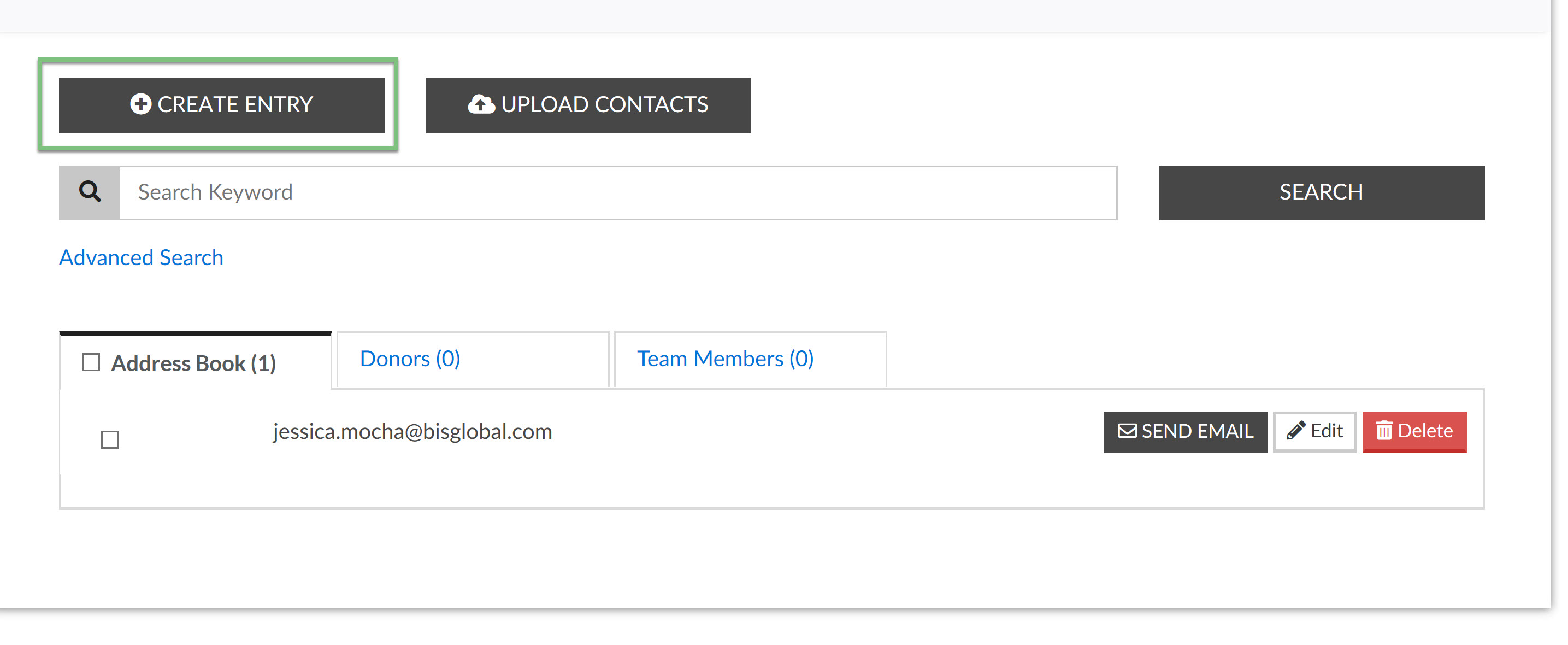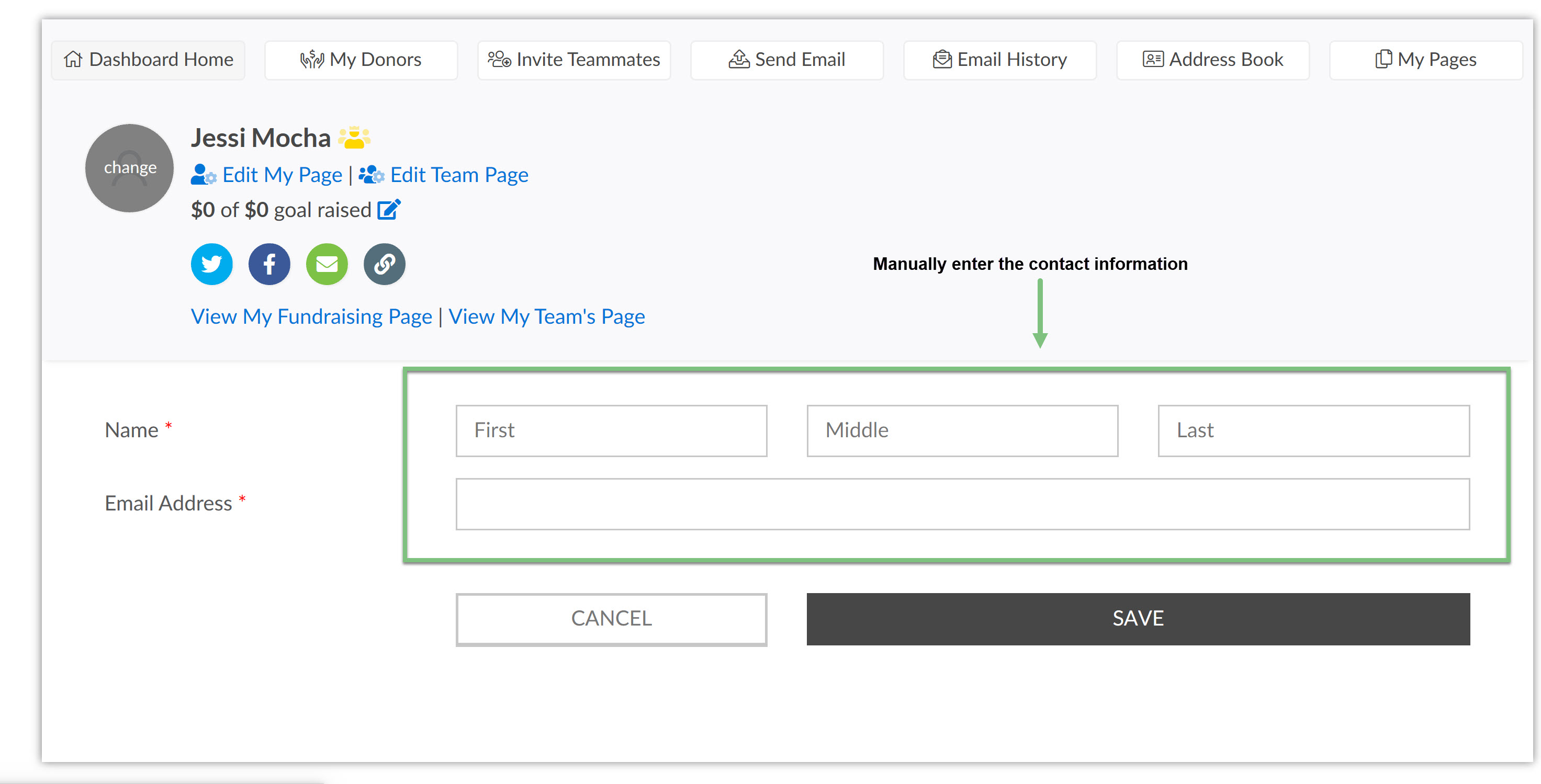 If you have multiple contacts to enter, save time by importing a CSV file. This will save you time as you will not have to enter the contacts one by one.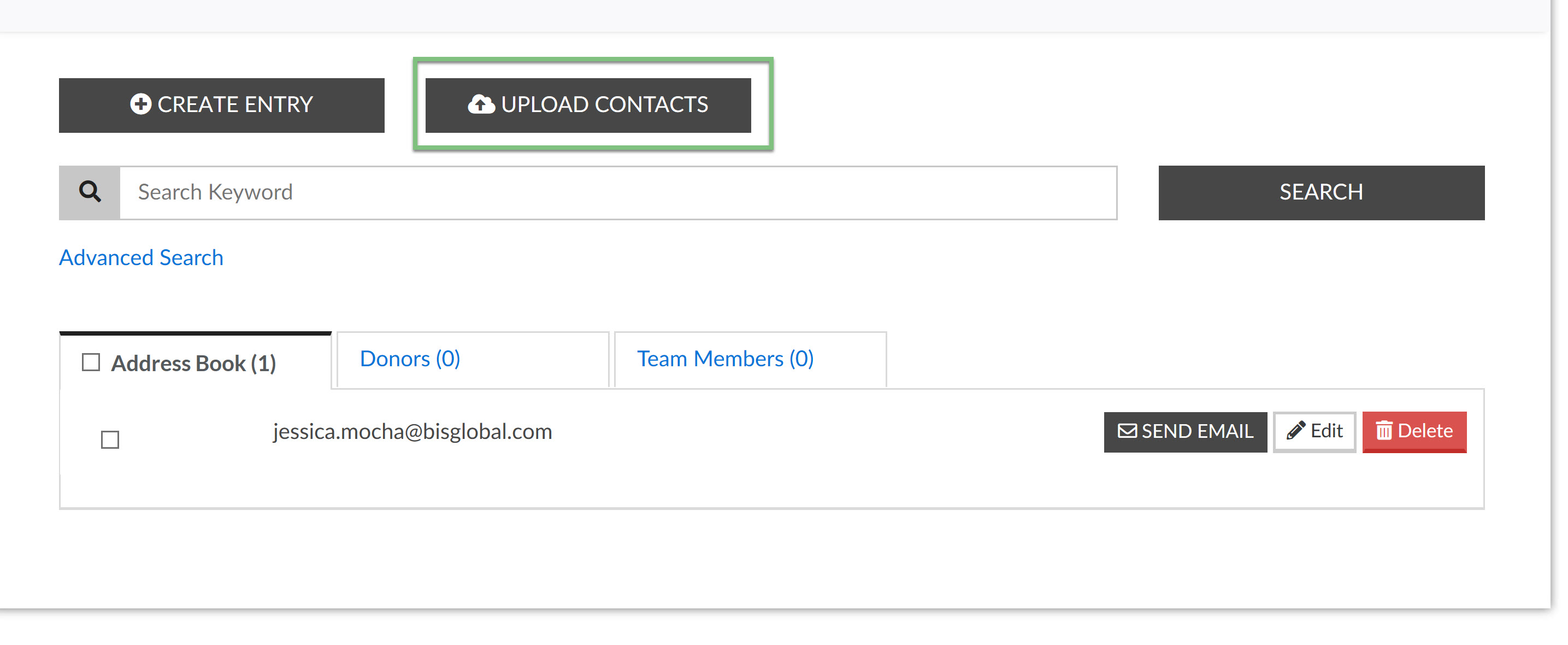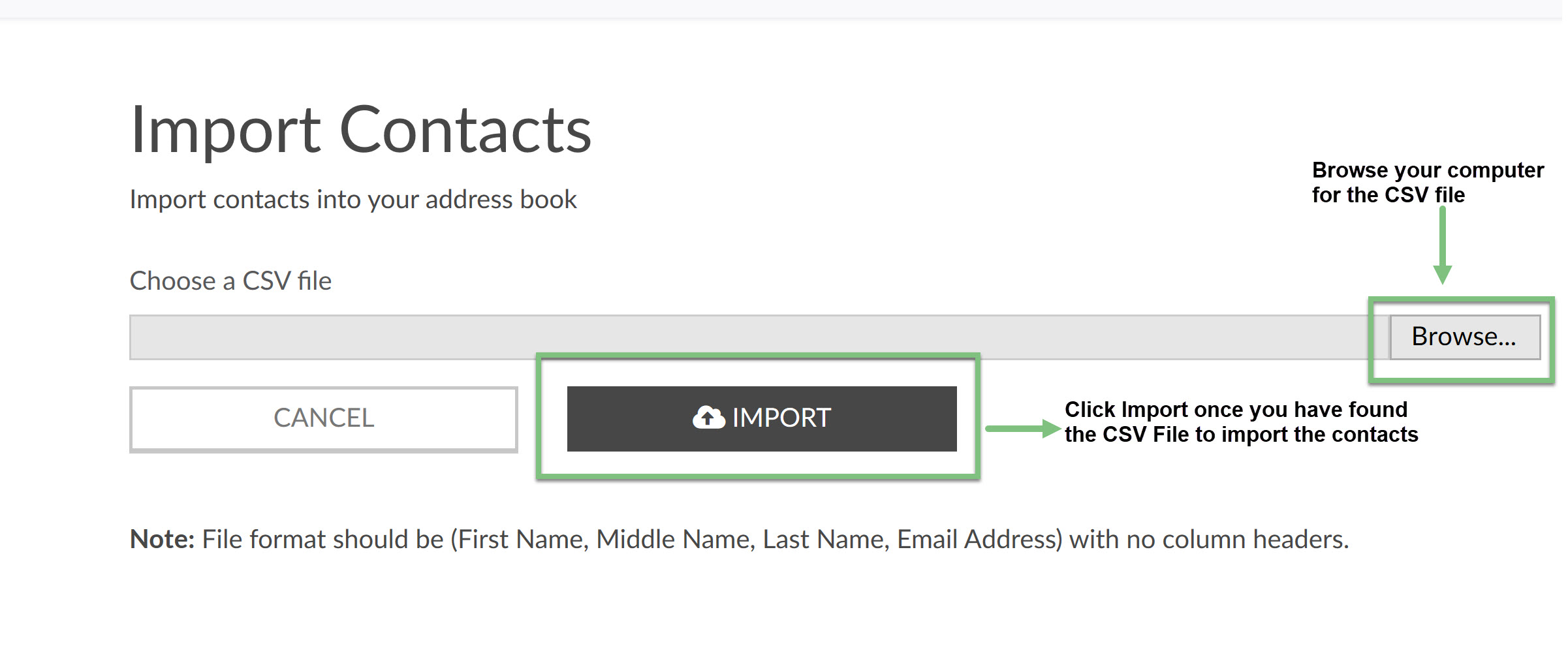 Use the three buttons to the right side of the contact to send an email, edit the contact, or delete the contact

You will also be able to search for contacts by using the search bar, or by using the three tabs that identify what type of contact they are.

From your dashboard, you can also send Thank You messages to your donors. Once someone has donated to your page, they will now appear in the My Donors tab. Next to their name, there will be a button to Thank Donor, click on that and an automated thank your message will be sent to that donor.
Note: Thank you messages can only be sent once per donation. Once the thank you message has been sent, you will not be able to send another thank you message to that donor, unless they have made another donation.