Introduction
Adding Double the Donation to your forms will help your organization do three things: enable donors to find out if their employers will match their donations and how much money their employers will match, provide access to matching gift forms, guidelines, and instructions for a donor to easily submit matching gifts, and increase your matching gift revenue after implementing our tools into your existing fundraising efforts.
Instructions
To add Double the Donation to a form, navigate to Online > Webforms > Search & Manage.
Manage a currently existing webform by hovering over the Action button on a chosen form (found using the Quick Filters or Advanced Filter) and clicking Manage.



Navigate to the Advanced Tab and use the arrow to view more tabs and then click Integrations.





If the API key has not already been entered into CharityEngine, click on the link to be navigated to the configuration settings.





You will need to enter both Public and Private API keys into the text box.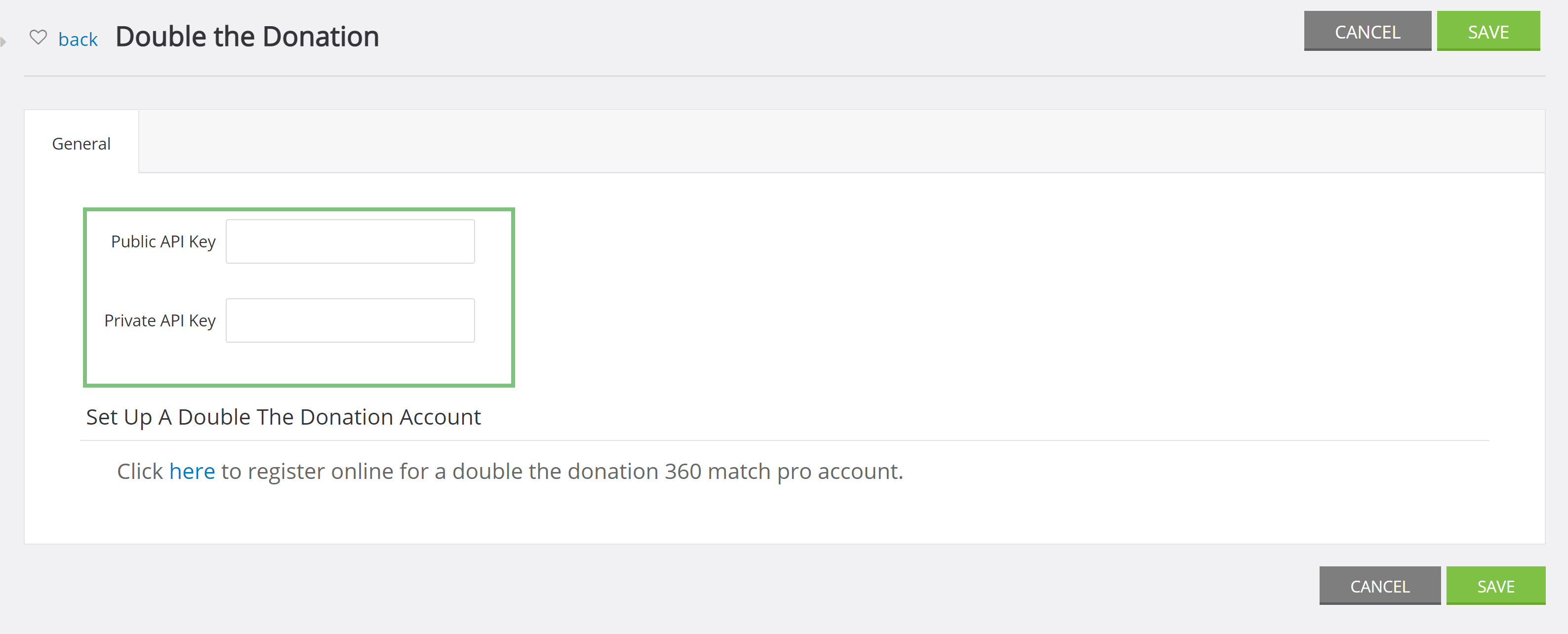 To find he API keys, navigate to your Double the Donation account > Settings > API Keys and you will see both public and private API keys.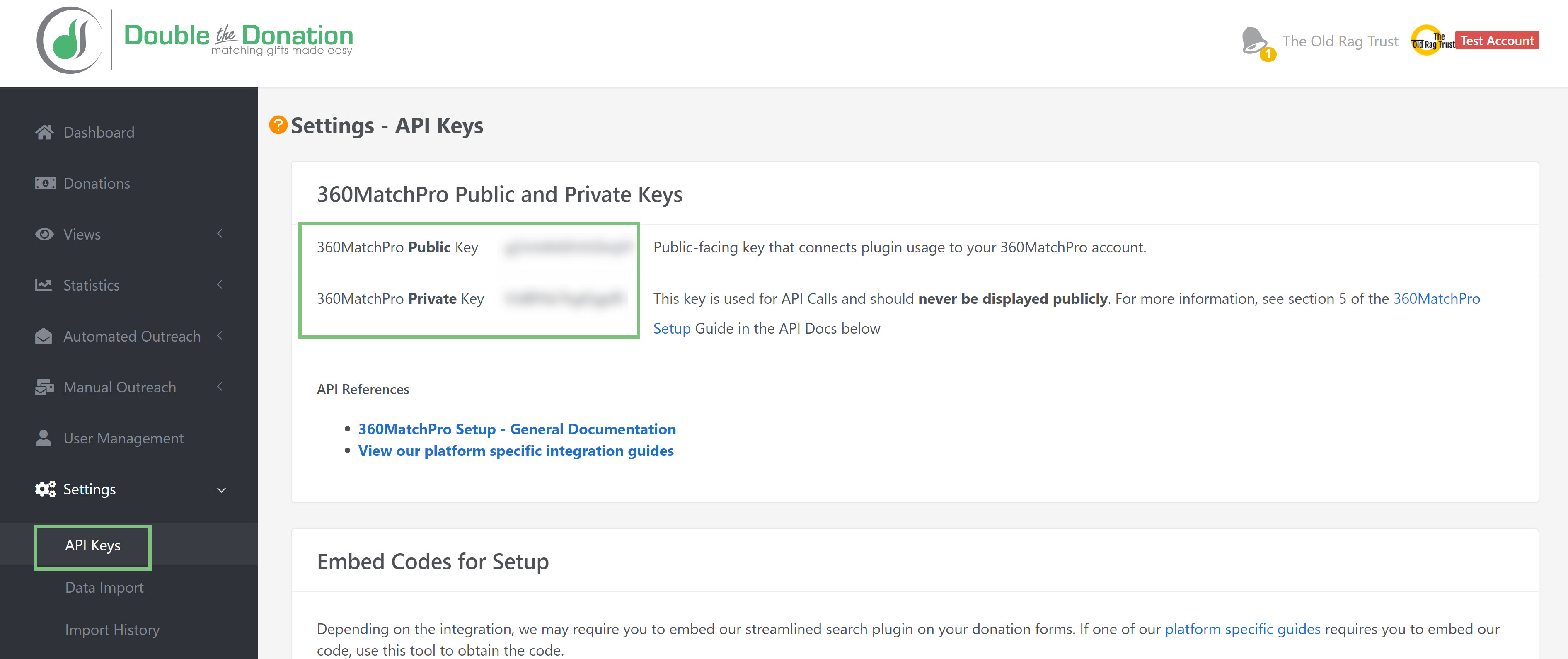 If your organization does not already have a double the donation account, you can easily create one by using the link.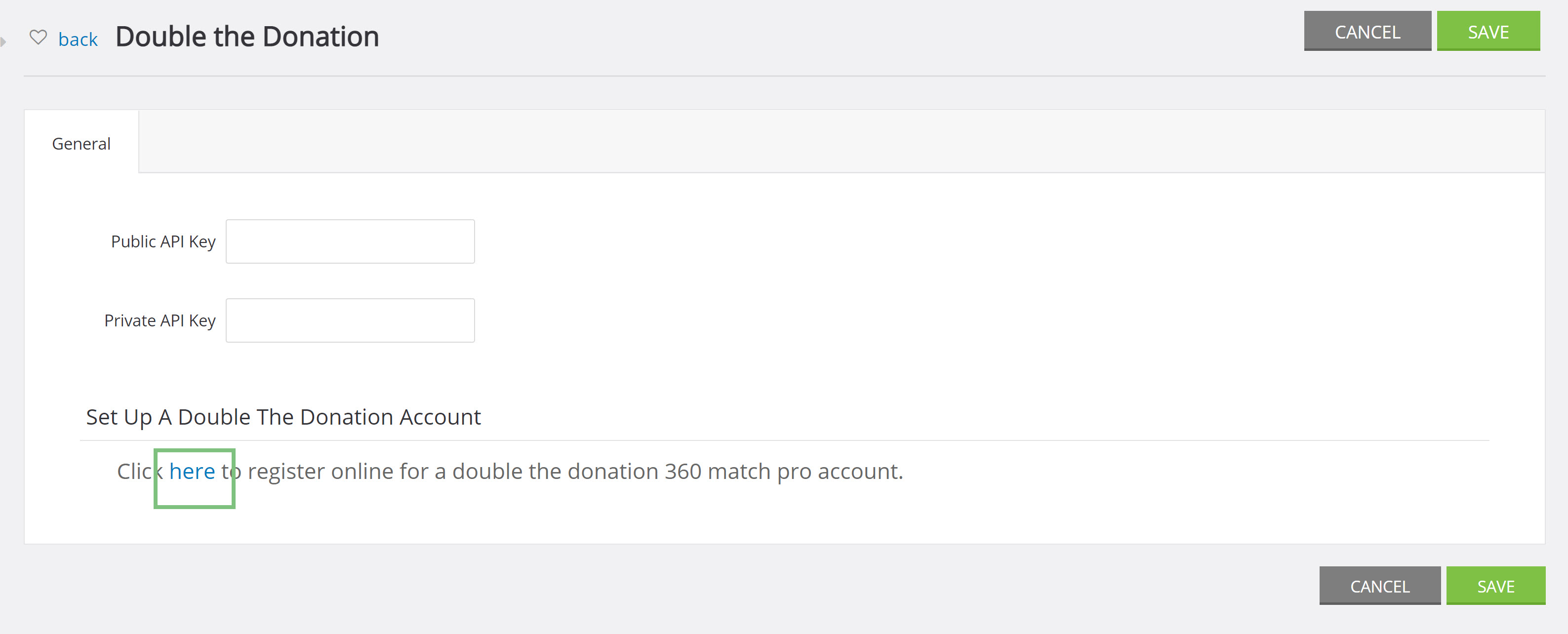 once the API keys have been entered, navigate back to your web form and enable double the donation.





Now, once a donor submits the form, they will be able to see if their employer will match their donation by using the search box.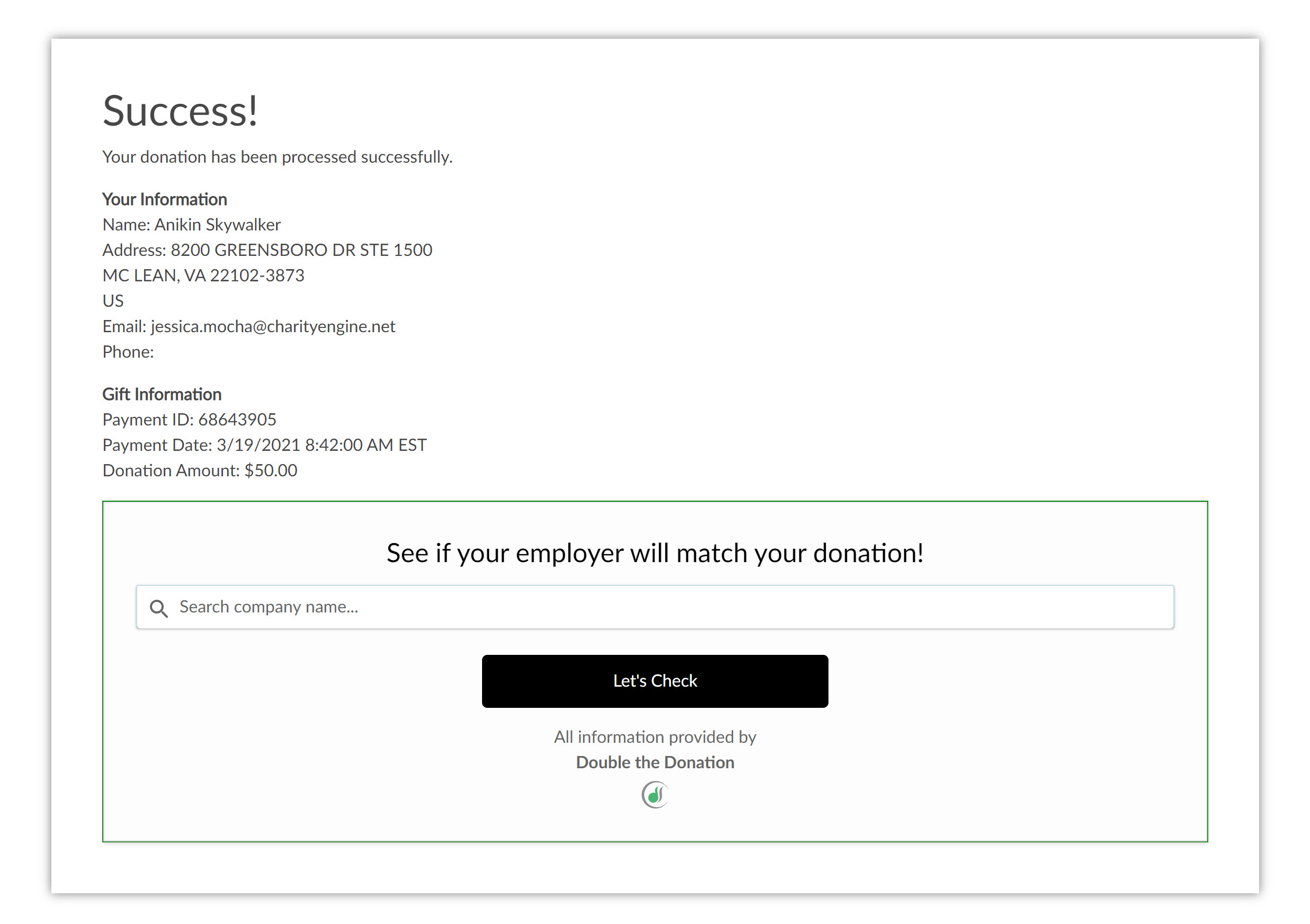 NOTE: This content is current as of March 19, 2021. The steps involved in implementing DTD are subject to change. Official documentation can always be found on the Double the Donation website: https://doublethedonation.com/