Shopping Cart: Configuring Product Inventory

Introduction
When creating a product, it is important to configure your inventory, or the products will not appear on your website. This will also be a gage on how much of the product you have and if you need to obtain more of it for your shopping cart.
Prerequisites
Make sure you have already created your shopping cart website and fulfillment center before creating any products.
Instructions
Navigate to the inventory tab on your product. The first thing you will need to do is configure how many items you have in your inventory. Click the View Details button next to Inventory.

You will be navigated to the Variants Tab to configure the Variants. If you need further assistance with creating the Variants please refer to
This Article
on how to create a product.
By expanding each section for as many variants as you have, you will be able to adjust the inventory amount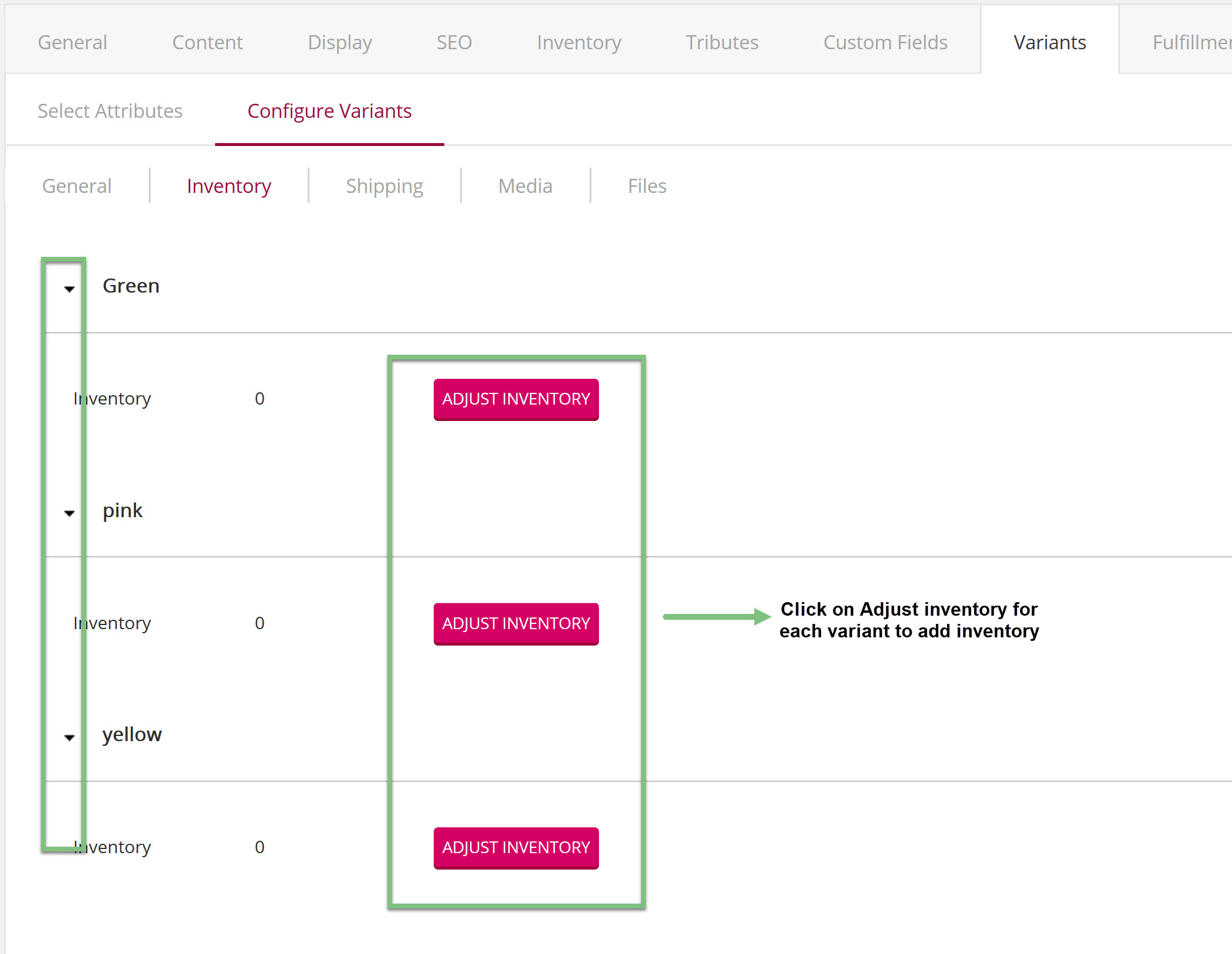 You will now be able to input the number of T-shirts for each color. Click Process Adjustment to save your adjustment.

Note: This process is also a way you can adjust your inventory when items have been purchased. If you input -10 then it will subtract 10 T-Shirt from your inventory.
Once all variant's inventory has been adjusted, the inventory amount will now show.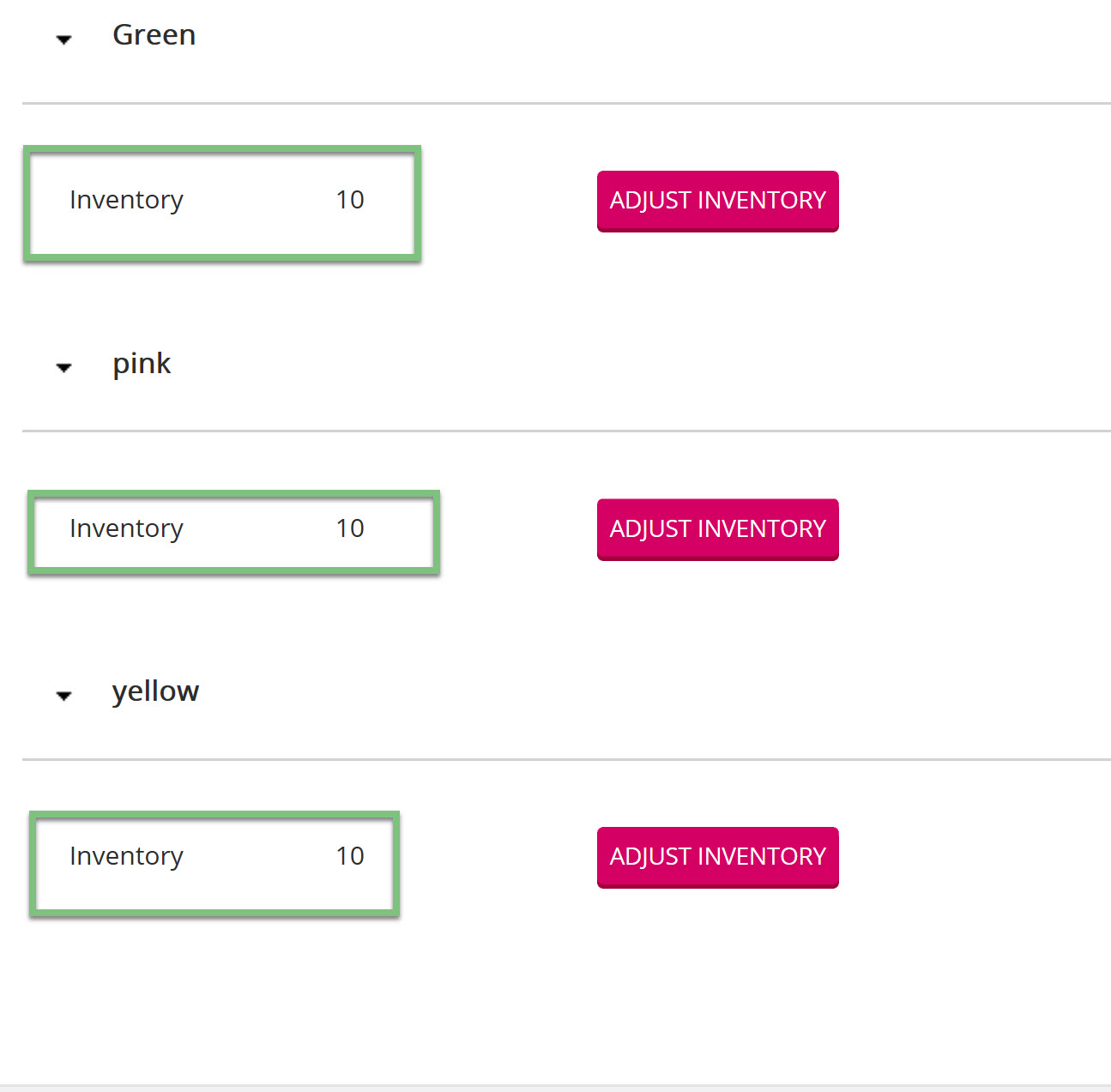 Ensure you click the save button at the top of the screen and refresh the screen. Now when you navigate back to the Inventory tab, you will see there are 30 items.

Use the toggles and text fields to further customize the inventory details.