Web Forms: How to Add an E-Card to a Form

Introduction

E-Cards are a fun way for your donors to let someone know they donated in their honor or a family member's memory. You can add pictures and text to customize the e-card and your donors can choose to send these cards when they make a tribute donation.
Table of Contents
Adding E-Cards to Form
To add an e-card to your form, navigate to the form in Admin Console and to the Cards tab.
To add a premade e-card select the e-card from the dropdown and click Add.

Your e-card will now be displayed below.

Creating a New E-Card
If you have never created an e-card or want to create a new E-card, click on the Create button on the Cards tab.

You will be navigated to a new page to create the new e-card.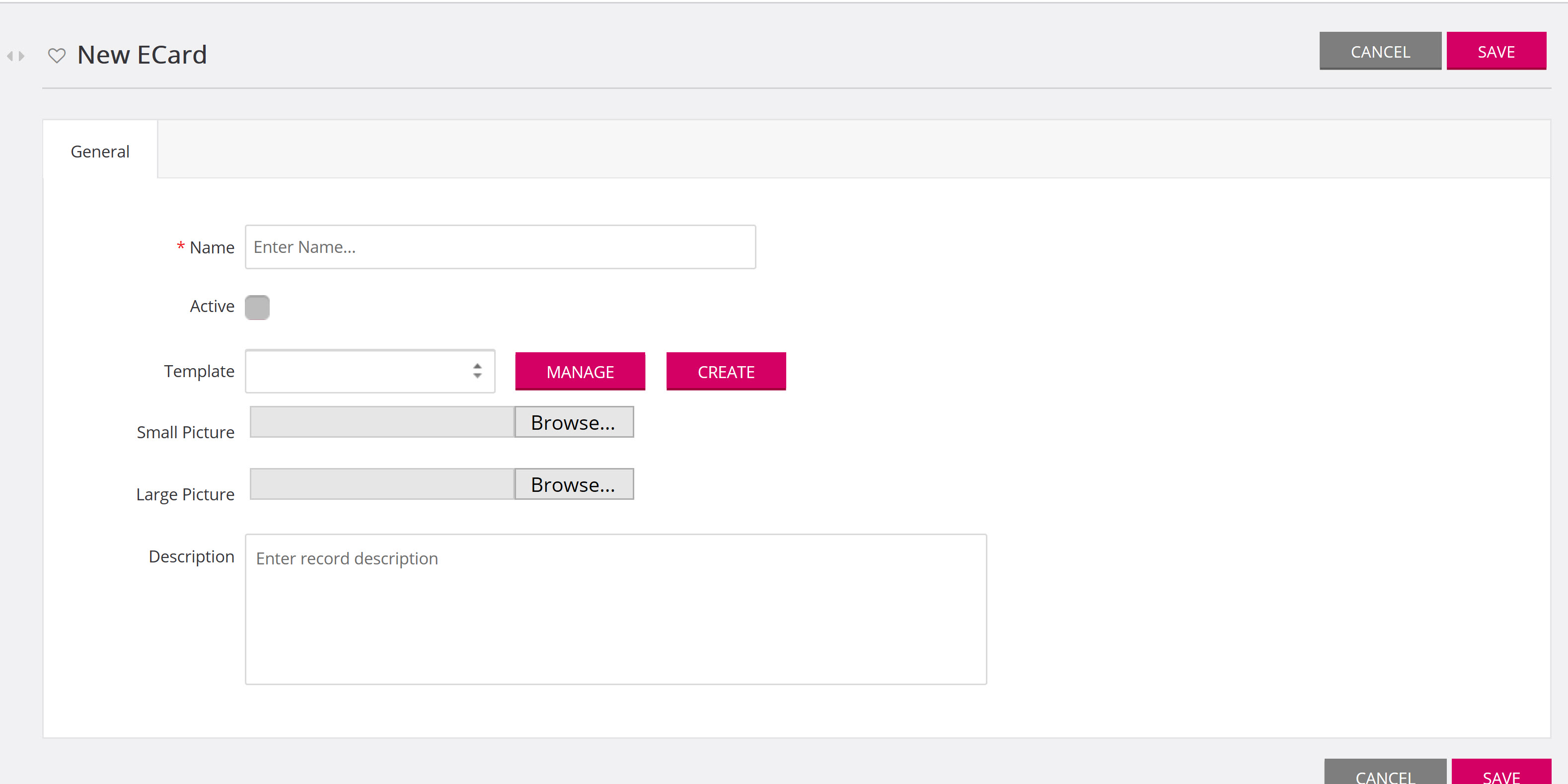 Note
: you can also reach this page by navigating to Online > Cards & Promos > E-Cards > Create New.
You will need to enter a name, select a template, and insert any pictures you wish to add. You will also need to check the active box to ensure your e-card can be used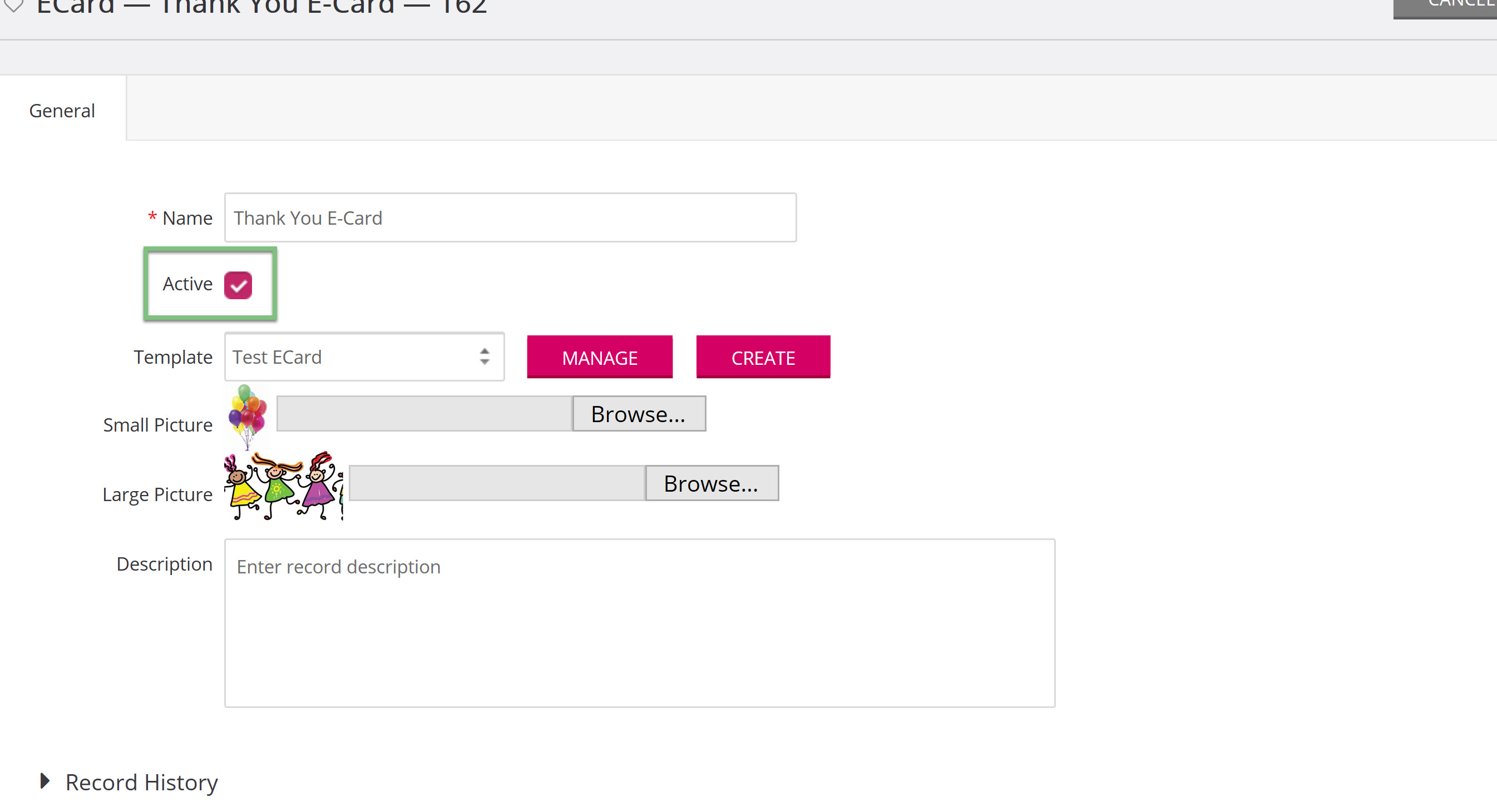 Select the template for your card from the Template dropdown. The template will determine the text used in the E-card.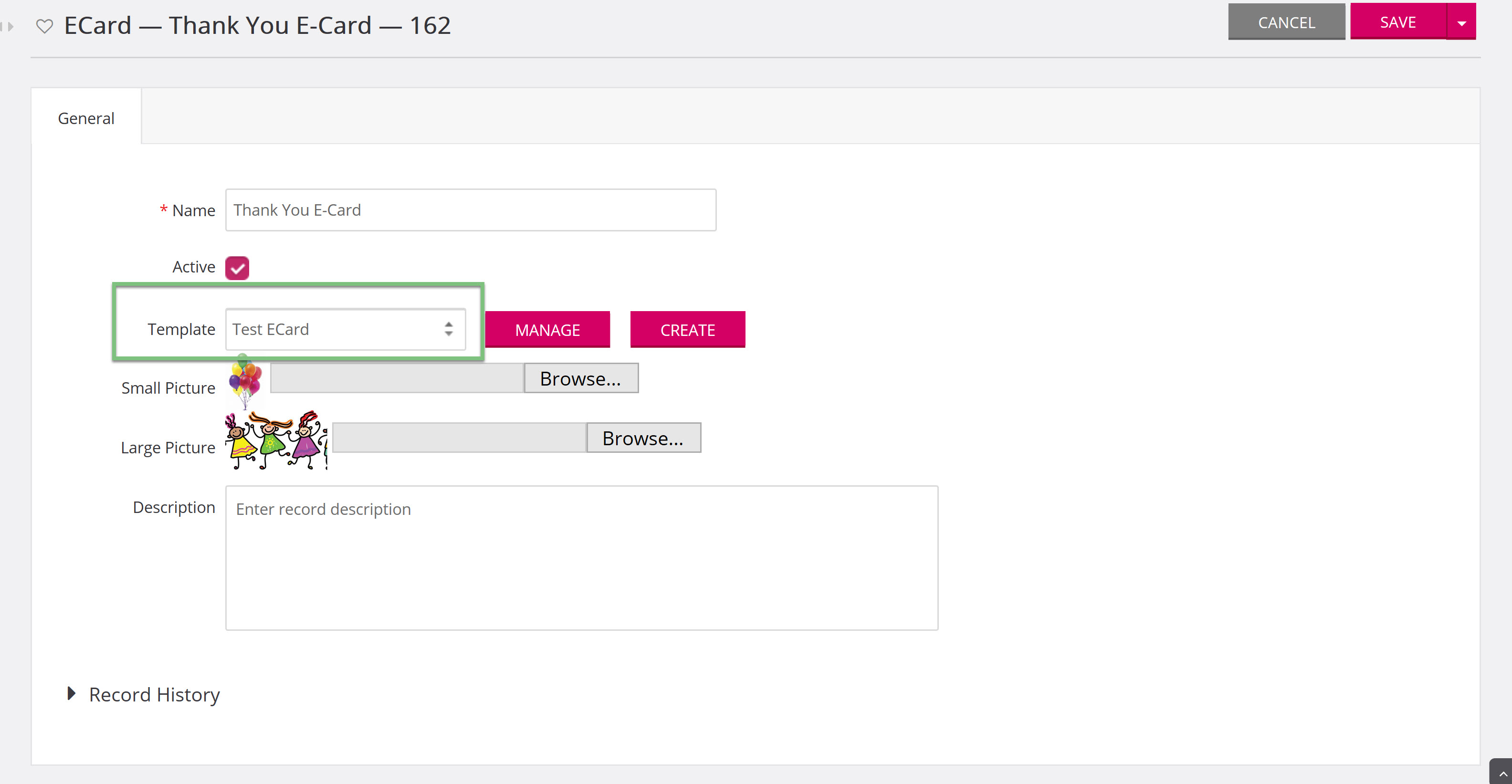 If you have not already created a template, click the create button.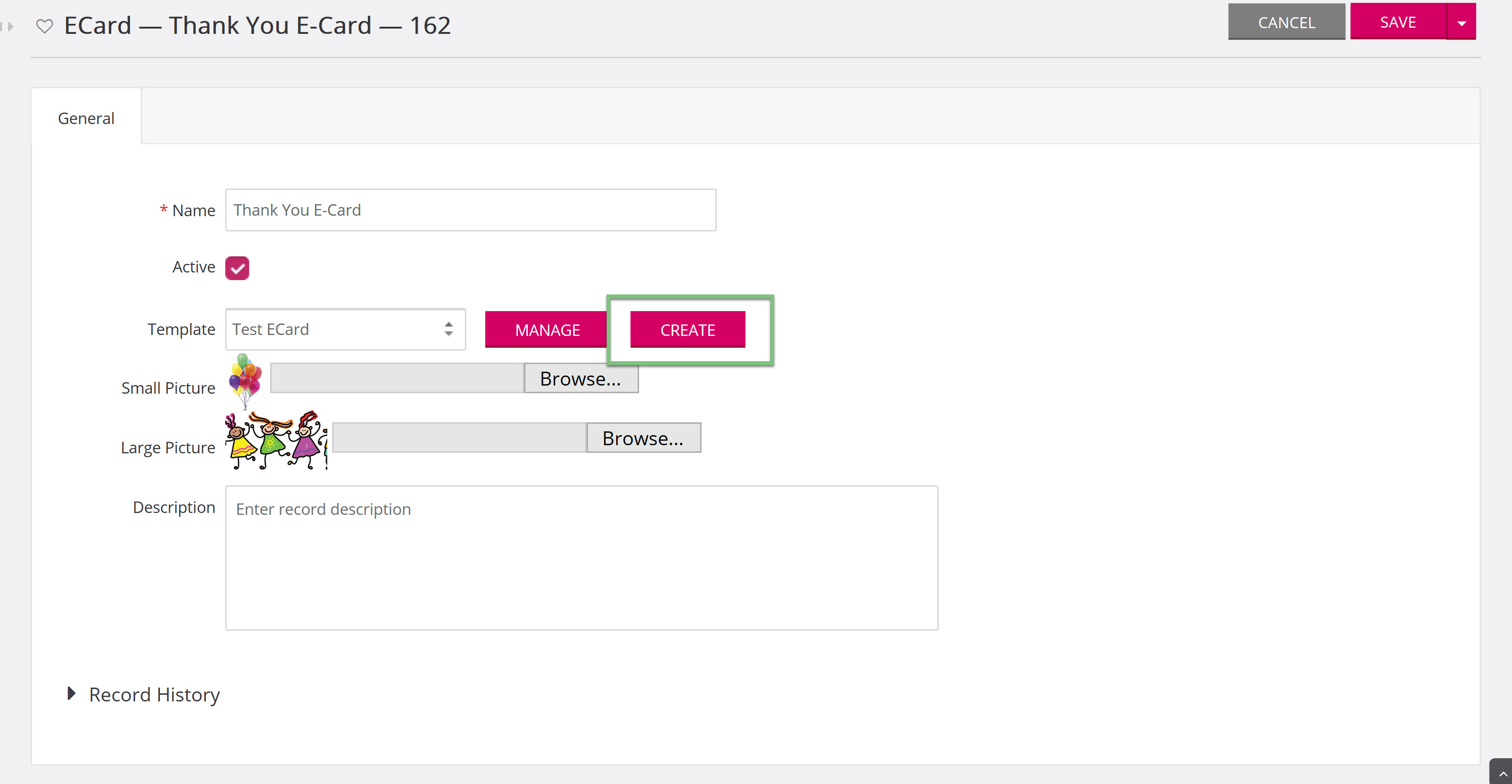 Use the WYSIWYG to design the template.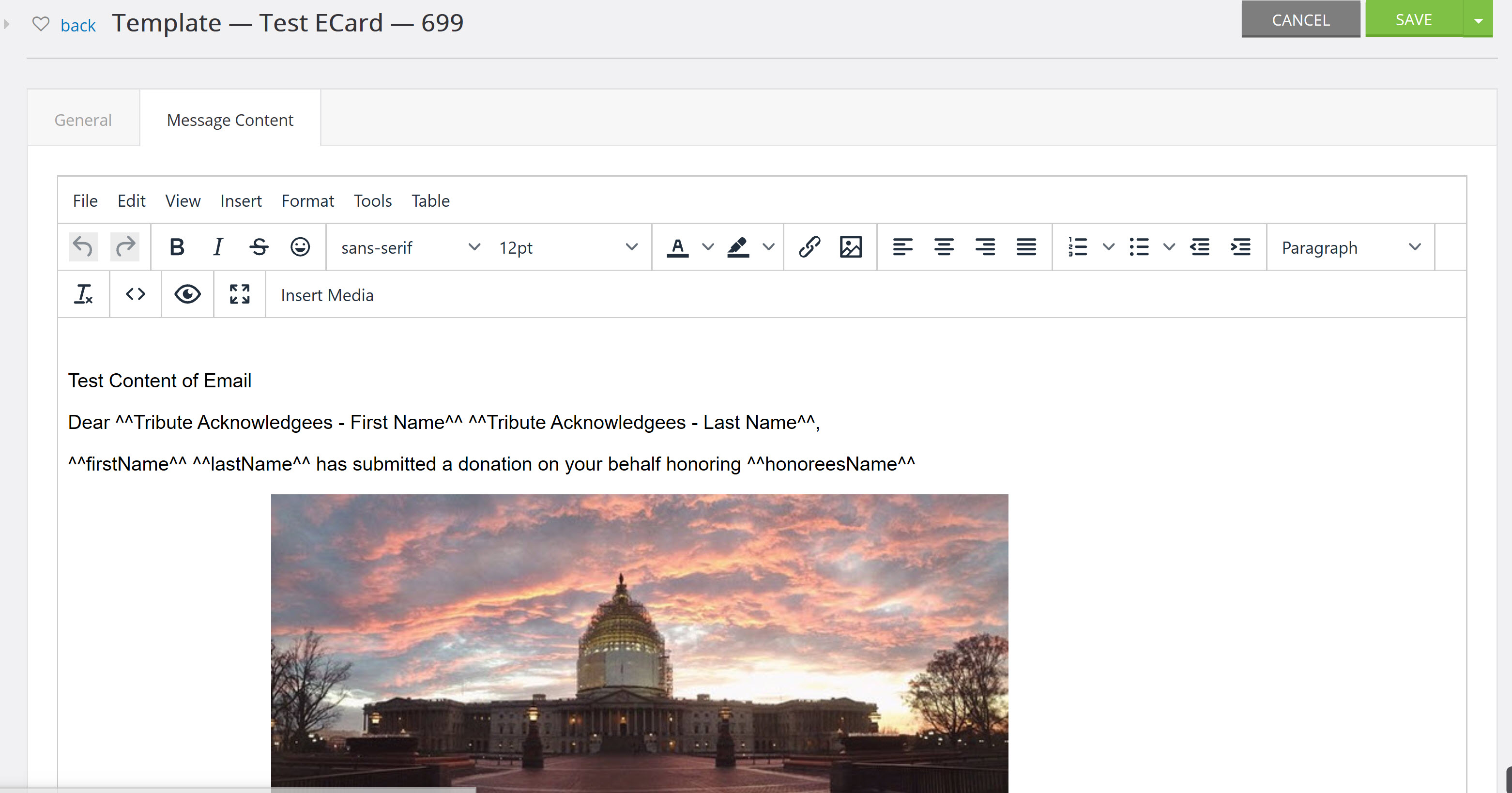 To insert images, browse your computer and select a small and large image to be displayed on the e-card.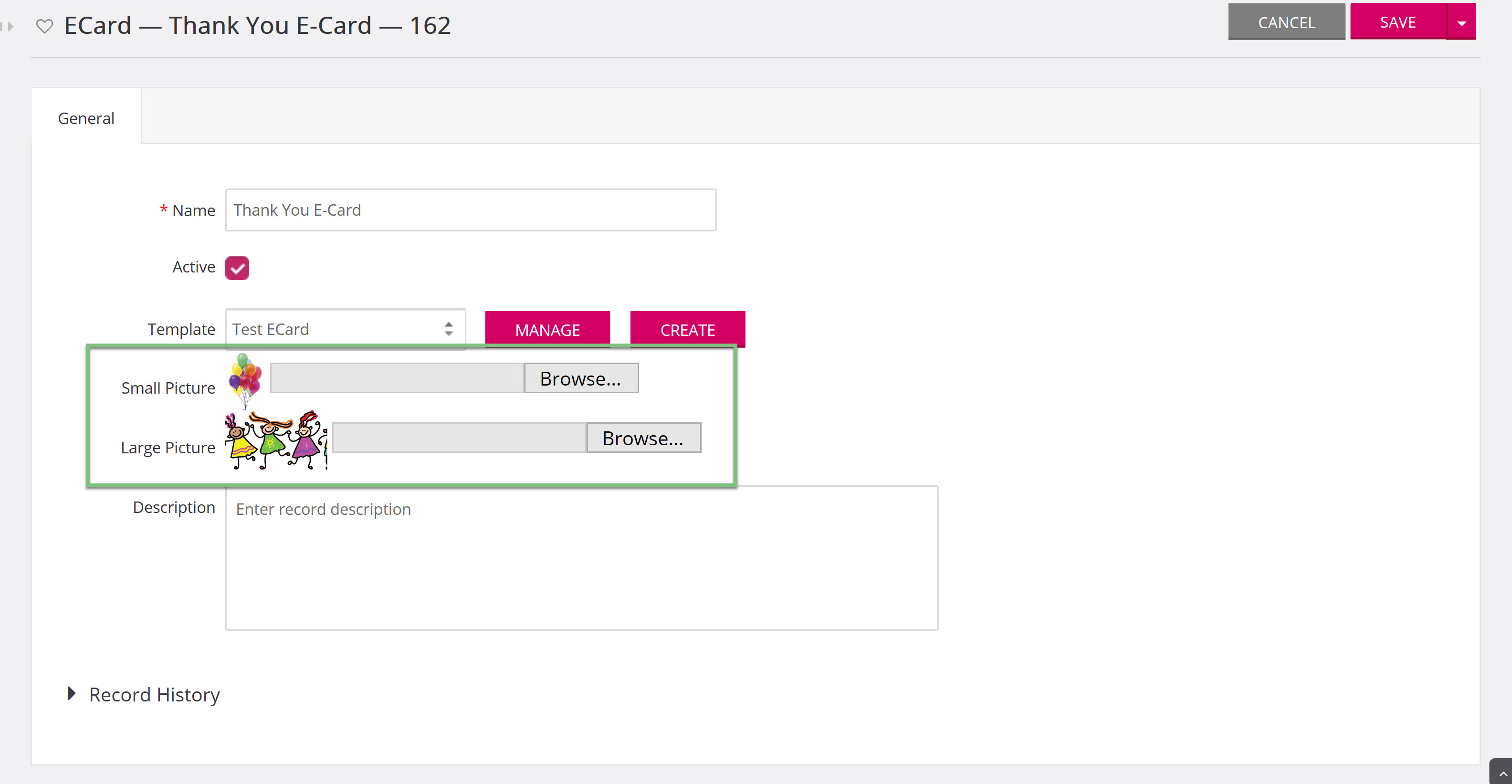 Once you save your E-Card, you will be able to add it to your form using the dropdown on the cards tab.

Managing E-Card
If you want to edit the card at any time, click the Manage button on the Cards tab.

You will be navigated to Edit the E-Card.