Report Builder – Select All Feature

Our report builder tool now has a new feature to Select All categories to include in the report. The tool can be found on our Contacts, Transaction, and Registration screens.
By clicking on the Report Builder button listed on the top right-hand side of the screen, a pop up will appear to create your report.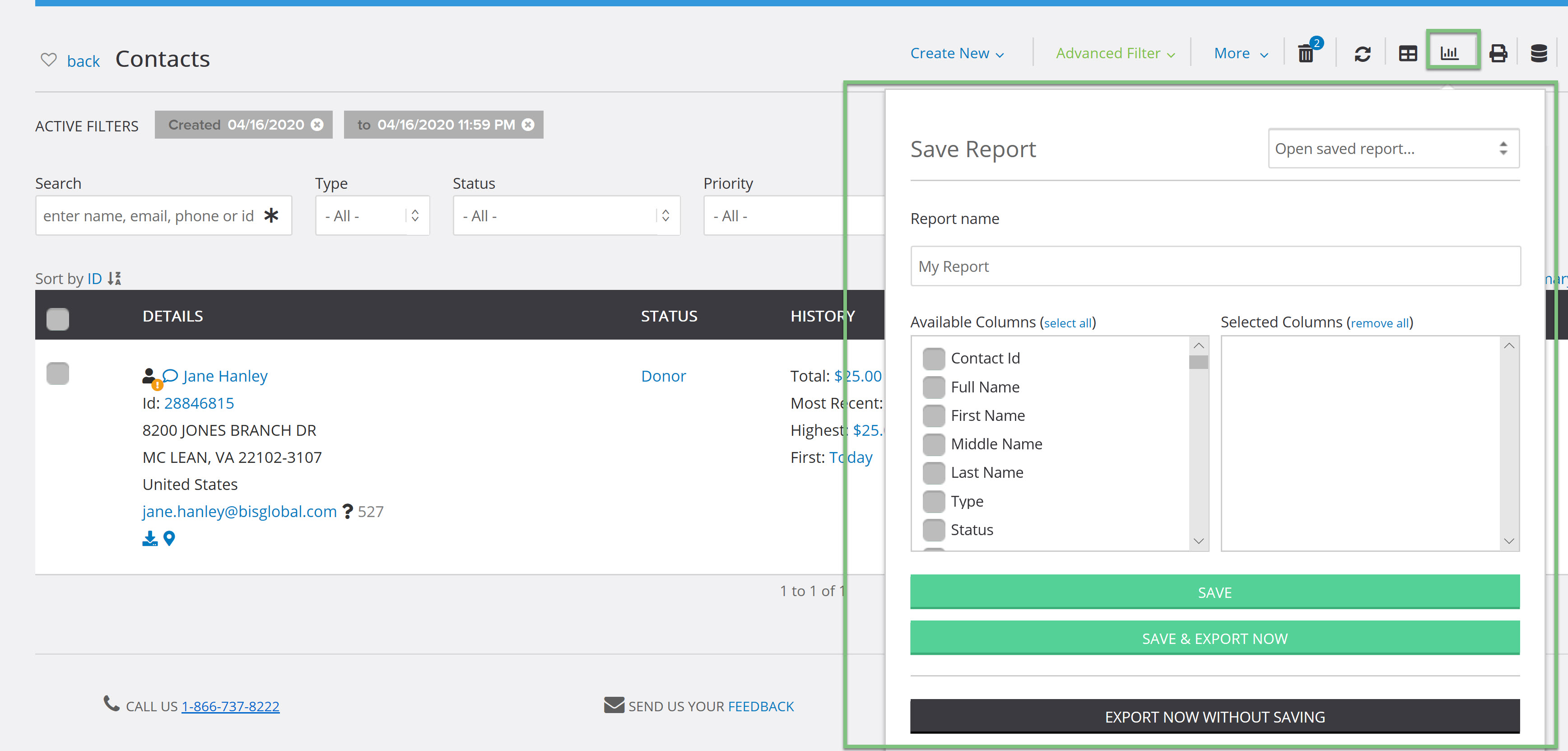 Select your columns by individually by checking the boxes next to the column fields, or you can easily select all by clicking the Select All button.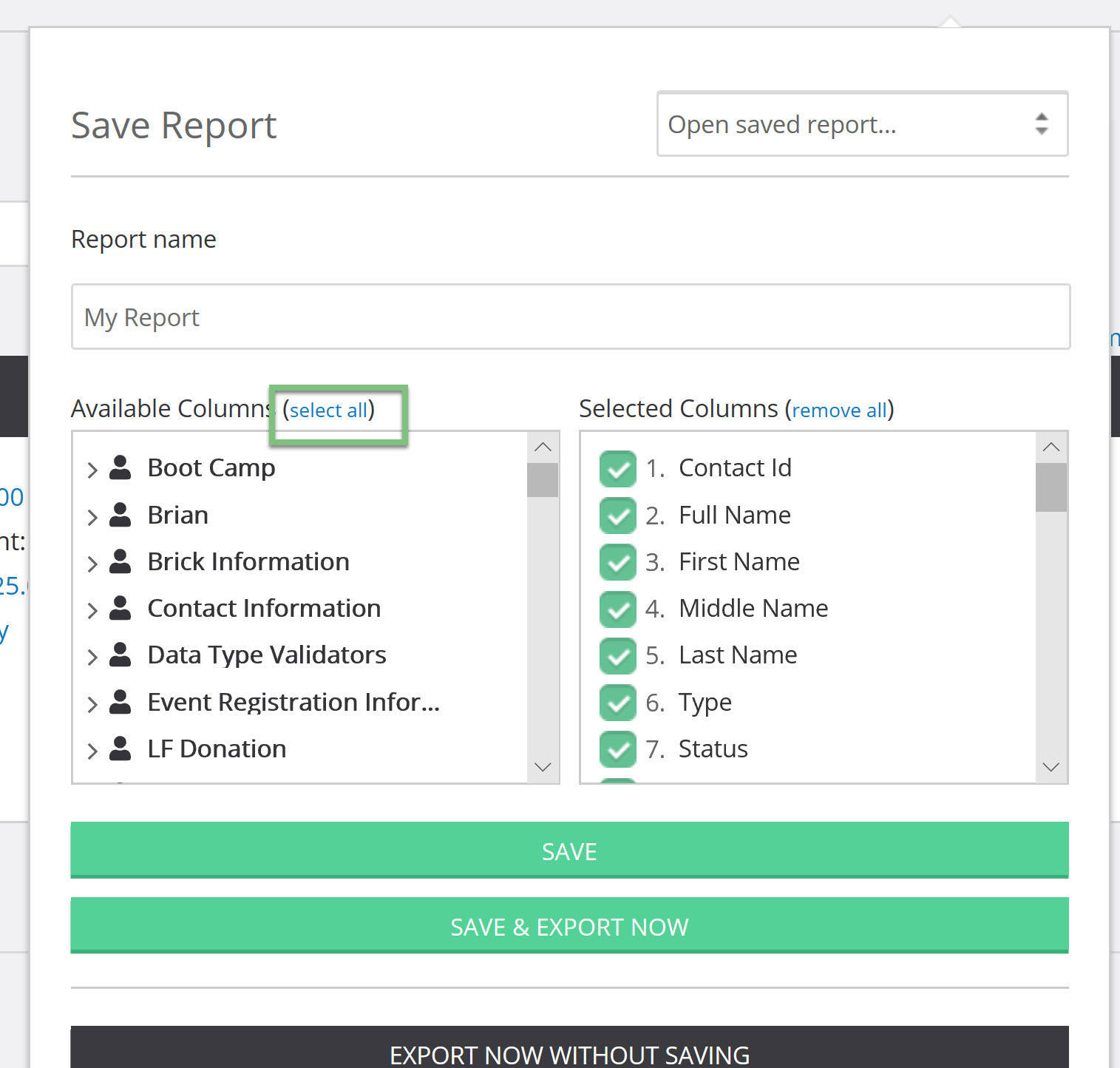 Removing all of the columns can be done just as easily by clicking on the Remove all button next to Selected Columns.