Email Campaigns: How to Test Emails
Introduction
As a best practice, CharityEngine recommends complete a test send prior to your email delivery. With CharityEngine's built in test functionality, you can quickly and easily test your email to ensure view, links, content are presented in 3 different formats: default value, text value, and HTML value. The test email will only be sent to contacts that have been selected by either a list or by manually entering the contact email. The email should be sent to the user who is sending the email as well as at least one other organization contact to ensure that the email is perfect prior to sending it live.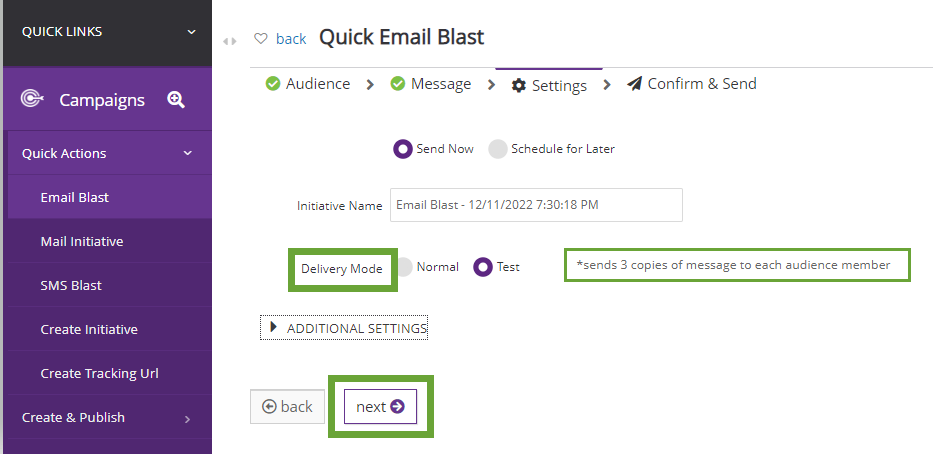 ---
Table of Contents
---
Prerequisites
This article requires that a creative has been created and is ready for email sending.
---
Instructions: How to execute a test email send
Step 1: To test your email by manually entering the email address, navigate to Campaigns App > Quick Actions > Email Blast.

Step 2: click on the Manual radio button and enter the email address(es) of your test recipients. Click NEXT to proceed.
Note:
To enter multiple emails, use a comma to delineate
Note:
You can also leverage
List
if you have a predefined Opt In List or Query (if you have a recurring list of testing participants, creating a list or query will improve efficiency in testing going forward.)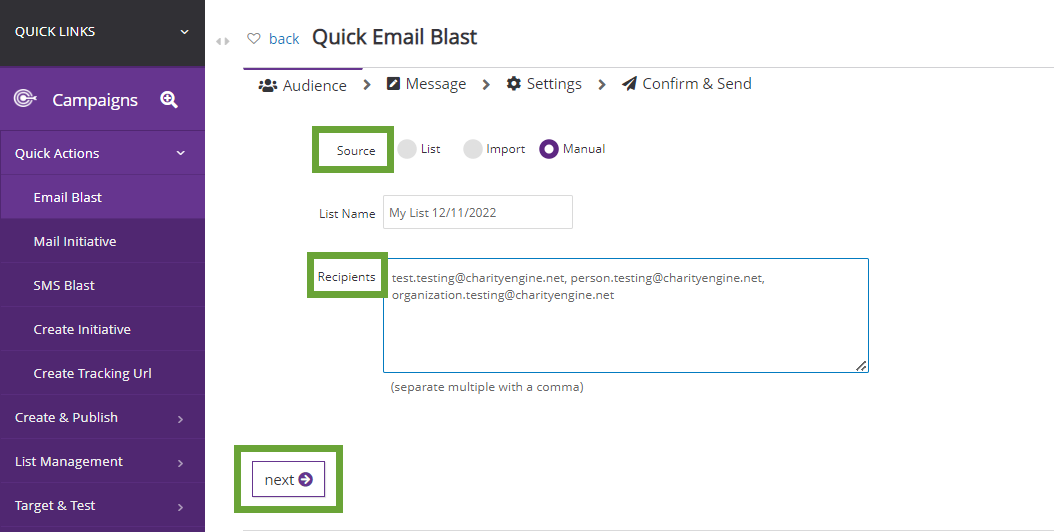 Step 3: Select your pre-created creative. Click NEXT to proceed.
Step 4: Select Test for Delivery Mode. Click next to proceed.

Note: Leveraging Test will create 3 copes of the message to each audience member. Three emails will be delivered to the audience member(s) including: default view, text only view, HTML view.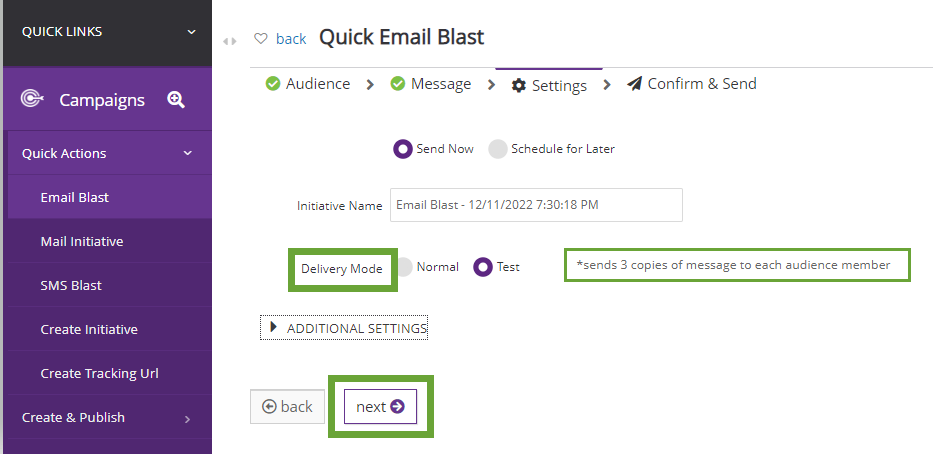 Step 5: Review email details and confirm to send by selecting PROCESS.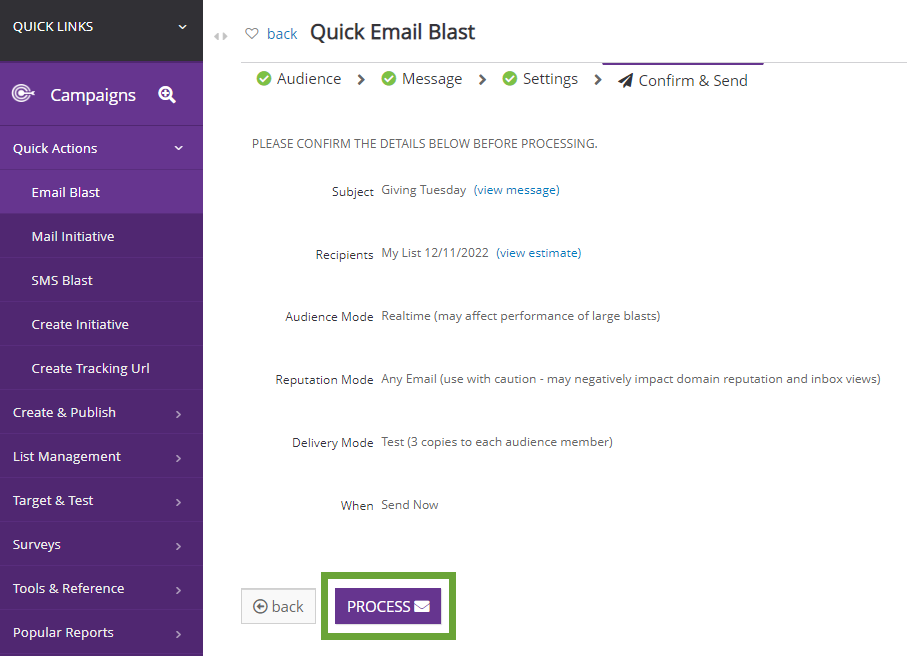 Step 6: Once the email has been sent and delivered, review the content for final adjustments (i.e. grammar, image placement, presentment by browser and/or mobile modes, test links, test videos, etc.)
Note: After any change is made to the email, CharityEngine suggests preforming another test to ensure that the email is ready to be viewed by your selected audience.
---
FAQs & Further Reading
N/A