Adding Seasonal Address
Introduction
CharityEngine gives you an option to include a seasonal address and to also set a date range for that address. Having seasonal addresses allows you to send direct mail pieces directly to your donors, even when they are not at their home address.


Instructions
To add a seasonal address, navigate to Contacts > Organizations & People> Search & Manage and search for contact record by using the search functionality.

In the contact, click on the eye icon to view the record.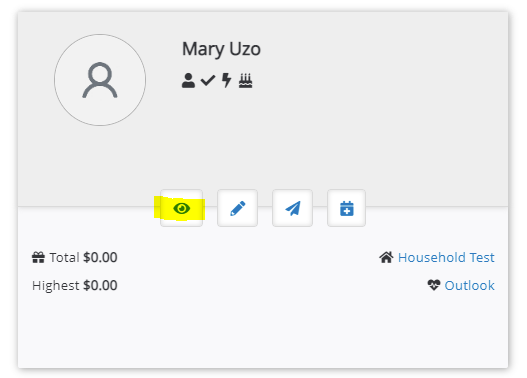 Click on address icon to add additional seasonal address.

Click on Advanced to navigate to additional address settings.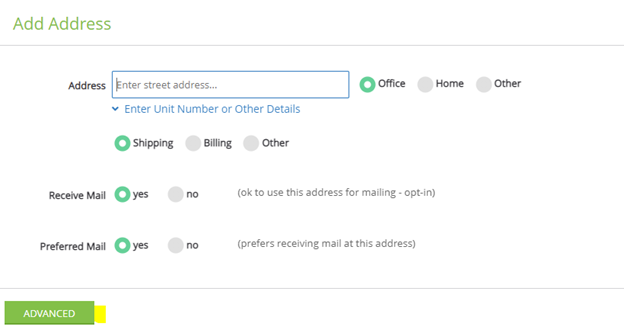 Once in the additional settings, select "other" as the type select your preferred mail settings.
To set the seasonal time frame, use the Seasonal date dropdowns.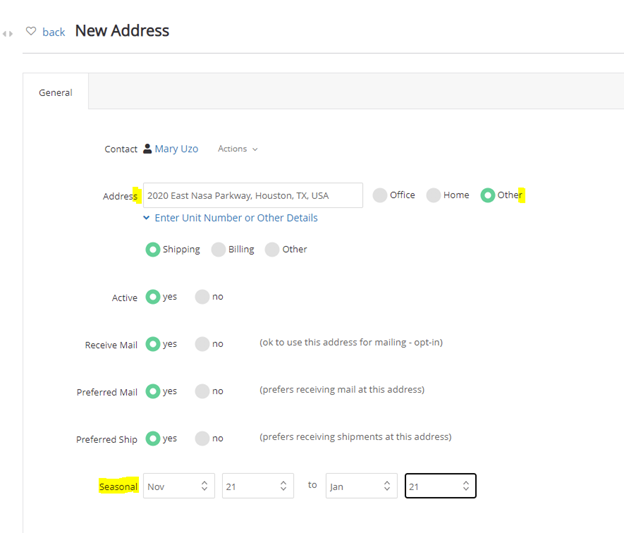 After you have set the range, click save.