How to Edit Batch Settings

Editing transaction batches that have already been created is very easy and can be done in a few simple steps.
Navigate to Donations > Transactions > Enter Batch. This will bring you to the Batch Screen and you can search for the batch that needs to be edited.
Note: Only batches that have not been processed are able to edited.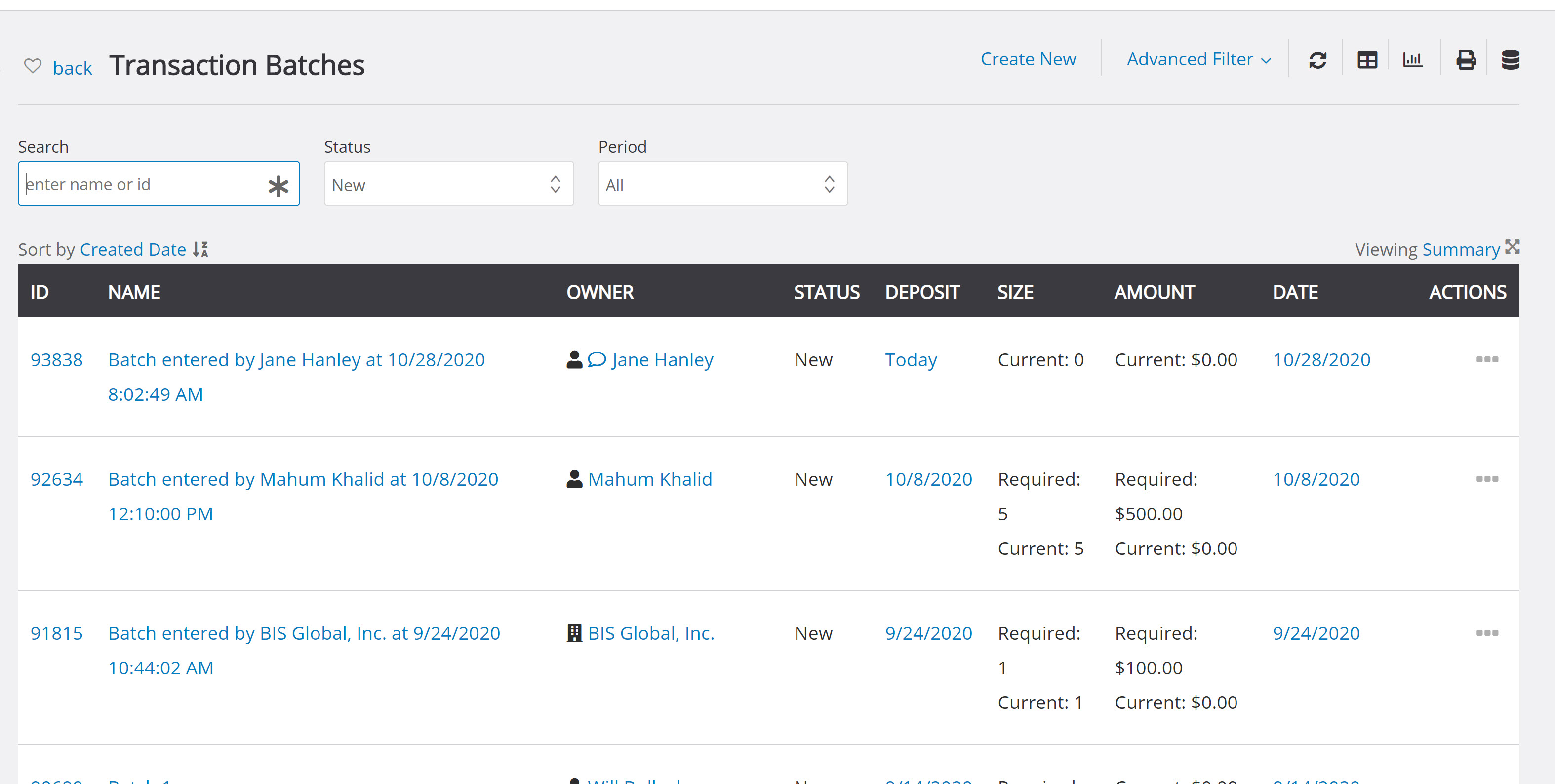 Click on the ID of the batch you wish to edit.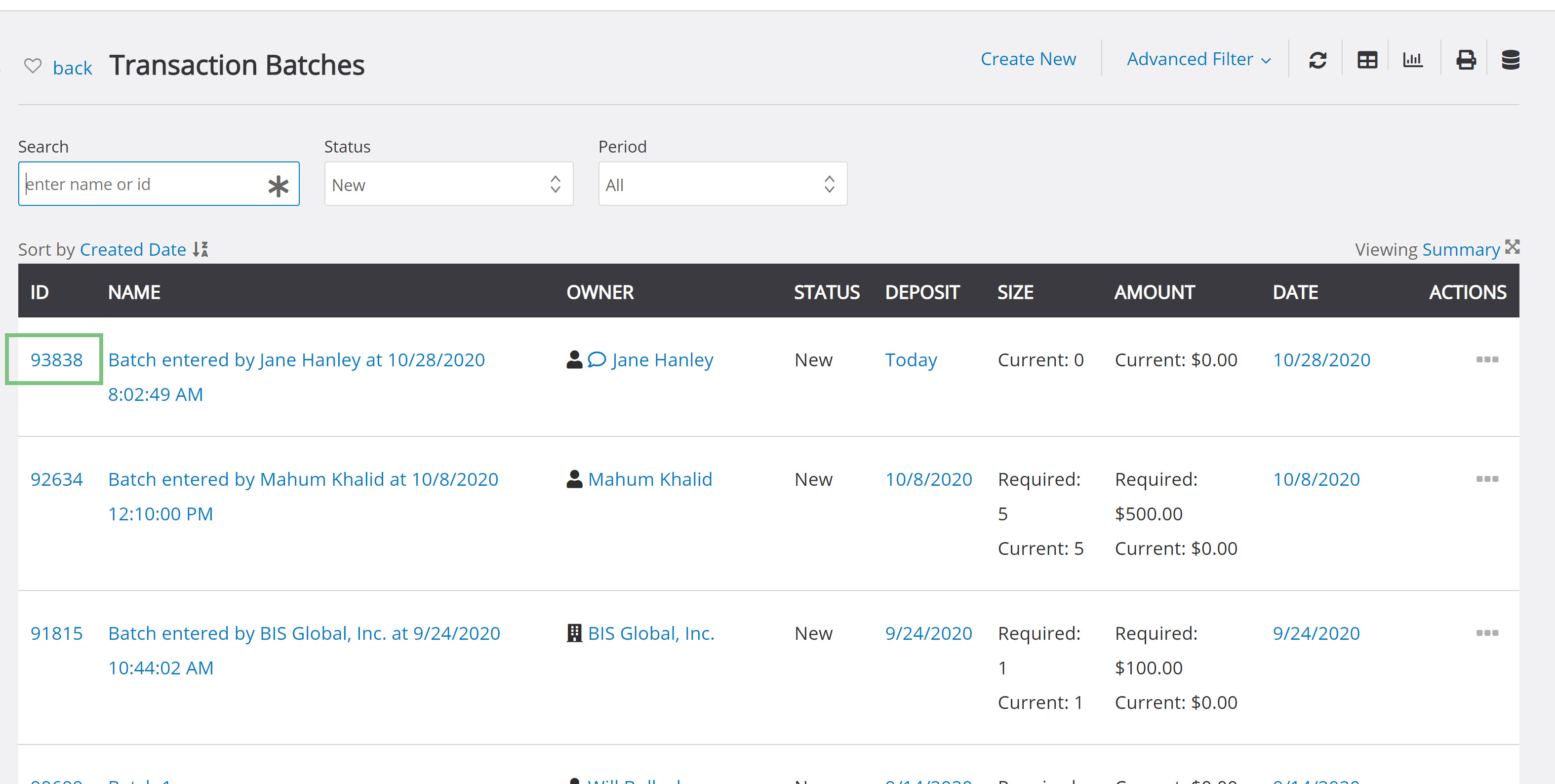 Now you can edit any of the data that batch contains, such as the number of transactions, the total amount, the owner, the default payment method or even the template itself.
By editing the number of transactions and amount, the batch will validate upon your new entry.