Contacts: Adding Contacts to an Email List

Introduction
You can manually add contacts to an email listing through their page on the Contacts tab. Go to Contacts > Organizations & People > Search & Manage. Find the contact using the Advanced Filter or basic filters. Click the contact name to get to the contact's page.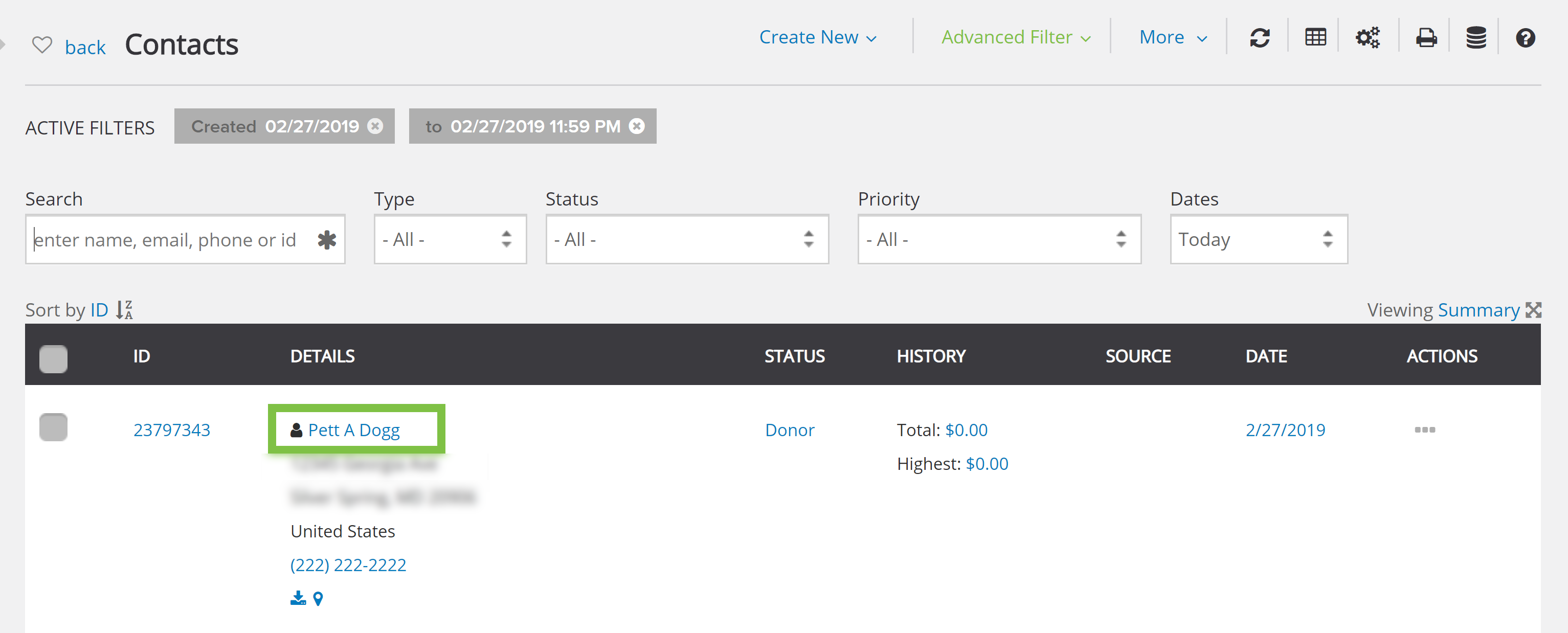 Click the Add button in the top right corner to bring up a list of options.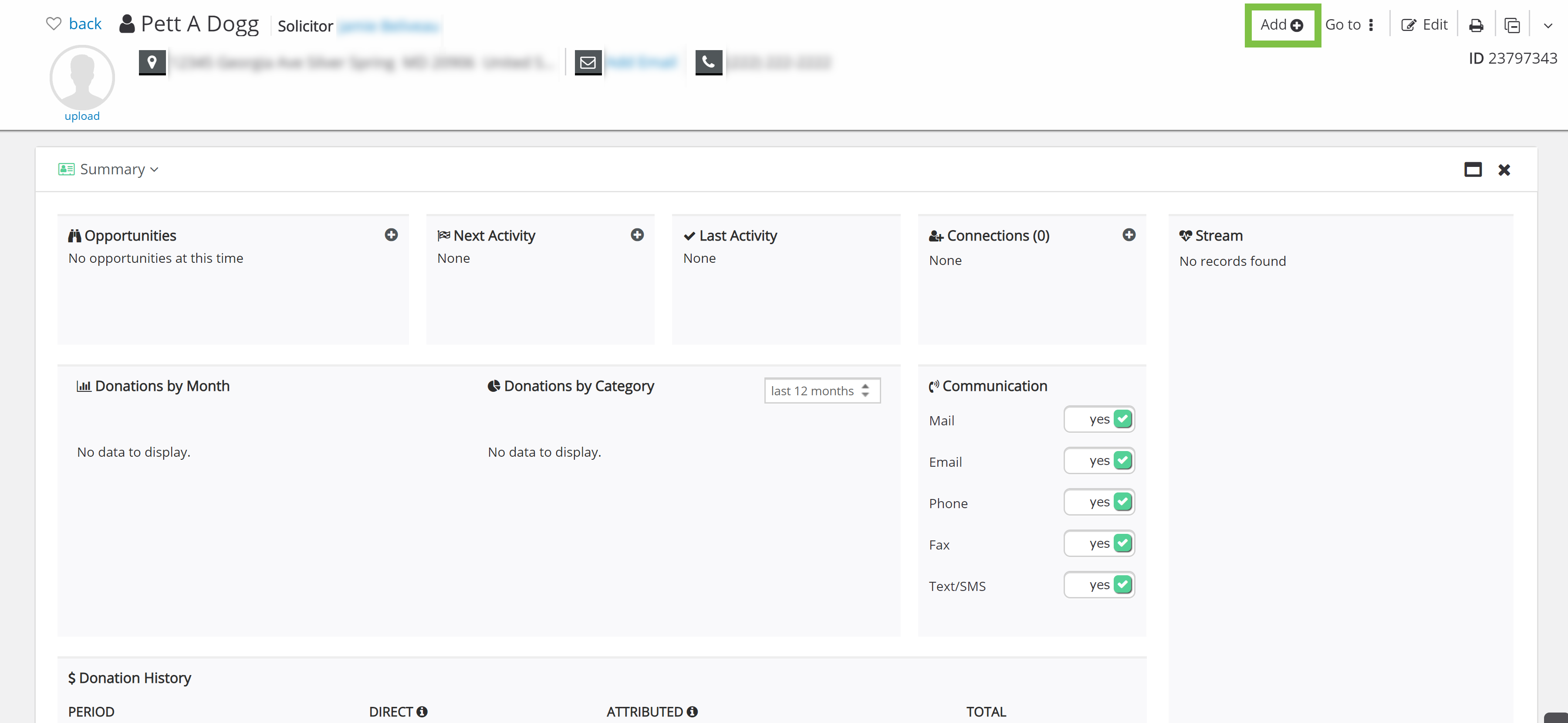 From the list that appears, select Opt-In List. It will pull you down the screen to the section of the contact profile for opt-in lists that this contact is a part of.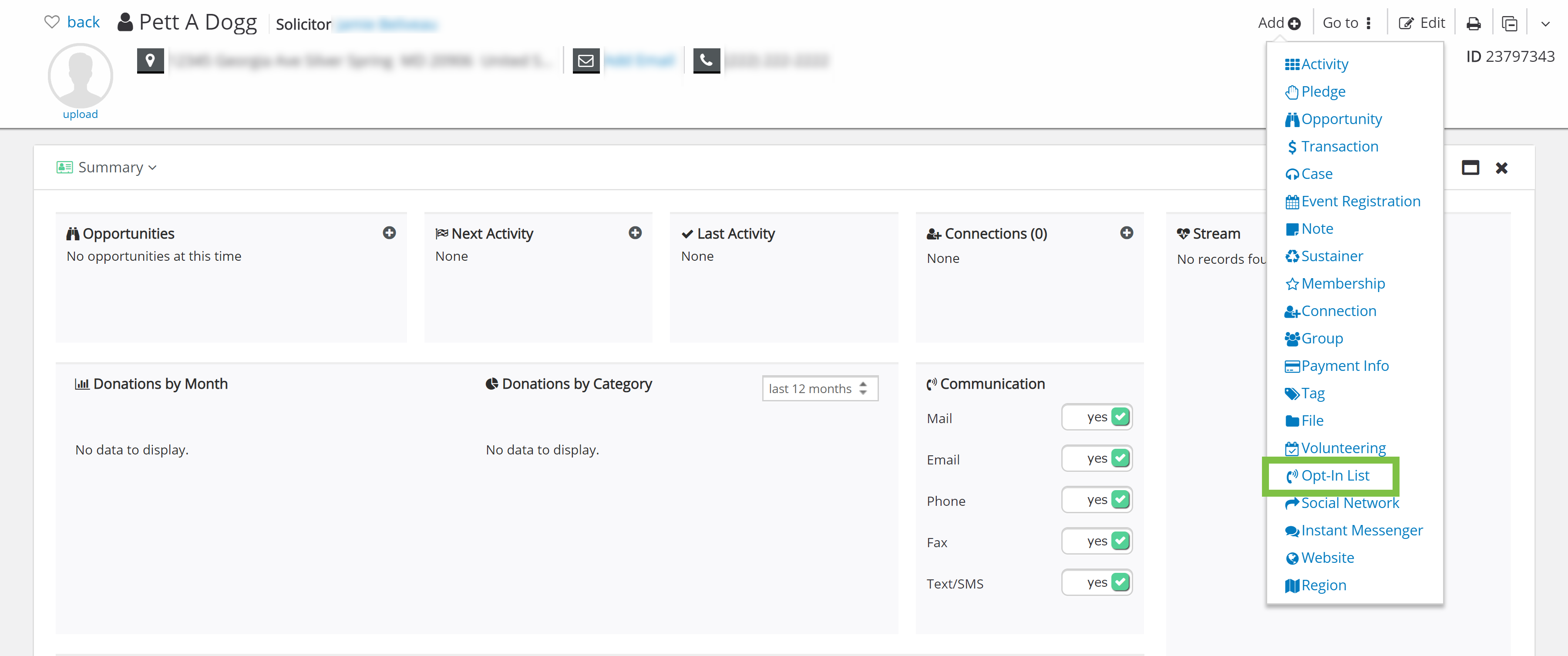 Click the circular plus icon and a selection of pre-created opt-in lists will appear. Choose a list to add the contact to. If you are adding a contact to more than one list, click Add List after each one and then continue adding until complete.