How to Add Multiple Funds to a Web Form

Introduction
When creating a web form, you may want to give your donors options to donate to a certain fund. This will allow donors to choose where they want their donation to be allocated to and allows them to feel more involved in supporting what they believe in.
Instructions
A default fund can be configured on the General tab when managing your web form, however you can add multiple funds for your donors to pick form by navigating to the Advanced Tab > Data > Funds.

Use the "Available Funds" dropdown to select funds you want to add and then click ADD. Once you have selected your funds, they will appear in a list below.



Once the funds have been added to the form, you will also need to add the form field for the donors to select the fund. Navigate to the Layout tab and add a new custom section.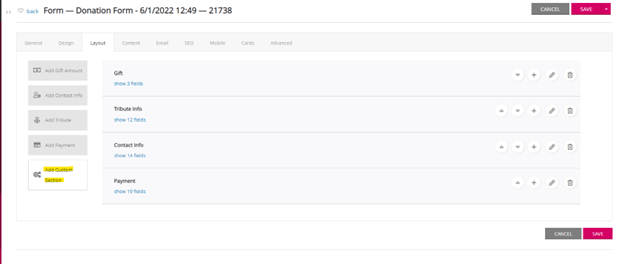 Name the section and then click the + icon to add a field to the section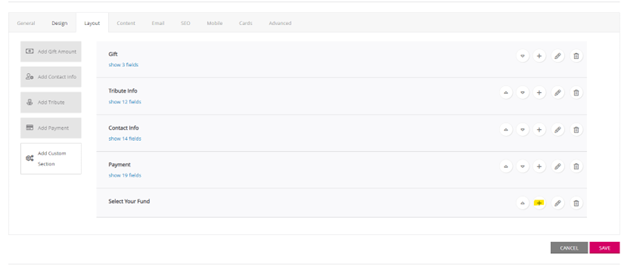 After the field has been created, click the pencil icon to edit the field. You will need to change the type of field to Fund (system). This will allow the options to appear in a dropdown on the form.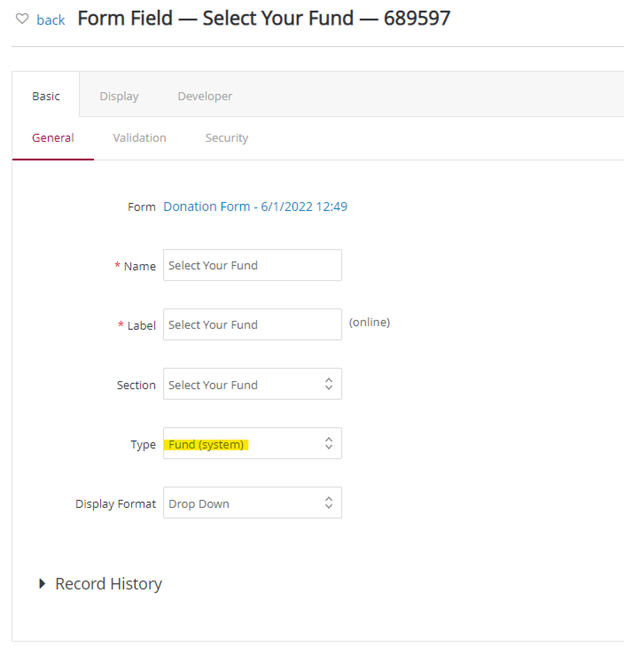 Make sure to save all your updates. Now, when a donor navigates to your form, they will have the option to select what fund they want to donate to.