Email Campaign: How to Send an Email using a List
Introduction
For many organizations, creating one or many mailing lists can be beneficial for efficient and consistent sending practices. By proactively identifying and managing your sending lists, you can easily leverage CharityEngine functionality to efficiently and effectively send to segmented constituents. In addition, by leveraging Opt-In lists within CharityEngine, you can easily allow your contacts to easily opt in to lists leveraging web forms or through the Online User Center. These lists can be very broad in topics or can be customized to more limited topics and content. CharityEngine allows you to easily manage your lists for most effective communication to your donors.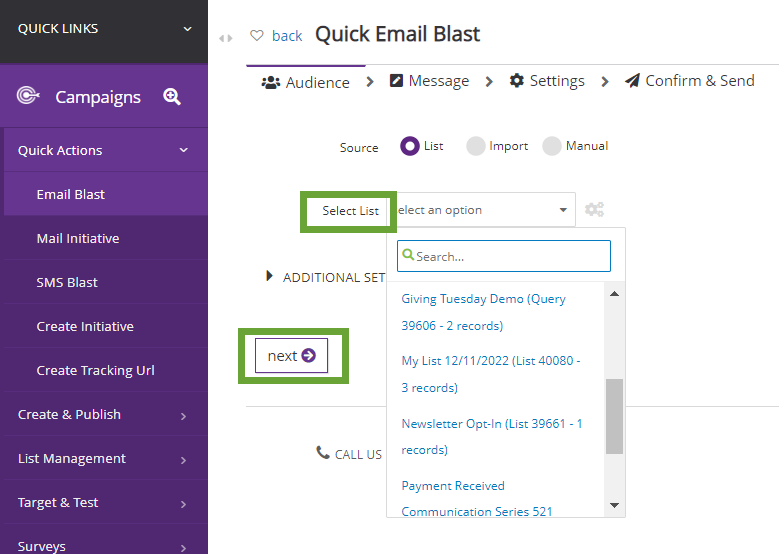 ---
Table of Contents
---
Prerequisites
Important: If you are using a "Query" as your list source, your query MUST contain the CharityEngine Contact ID in order to use the email blast feature.
If you have not already created am Opt-In List and need assistance, please read this article.
---
Instructions: How to leverage Opt-In Lists for email sending
Step 1: To use an opt-in list, navigate to the Campaigns App > Quick Actions > Email Blast > Source: List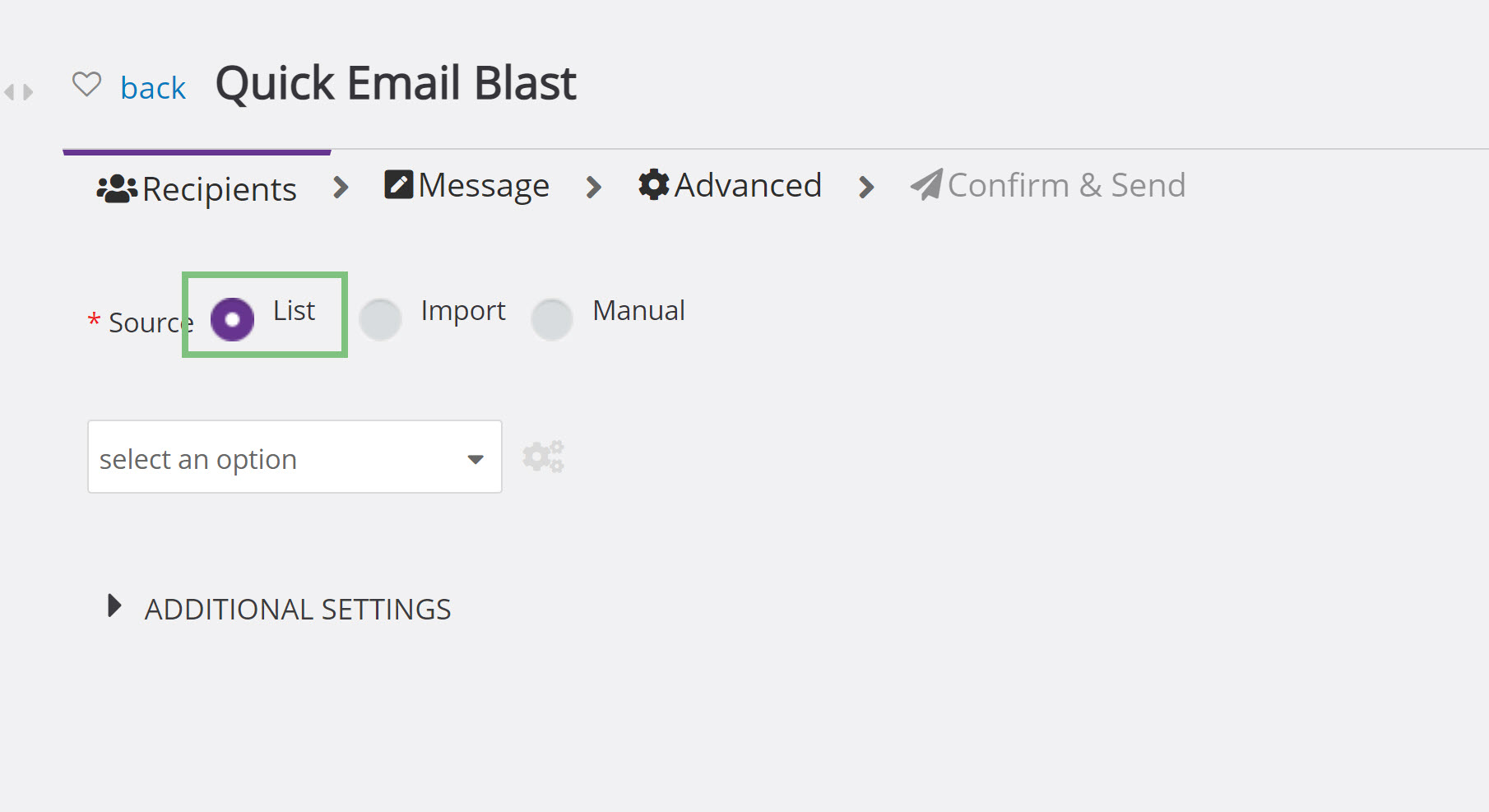 Step 2: Use the Select List drop-down to search and select the opt-in list you want to use. Click on next to proceed.
Note:
The list may also contain query and opt-in lists. Each will be identified with the name followed by Query or List respectively.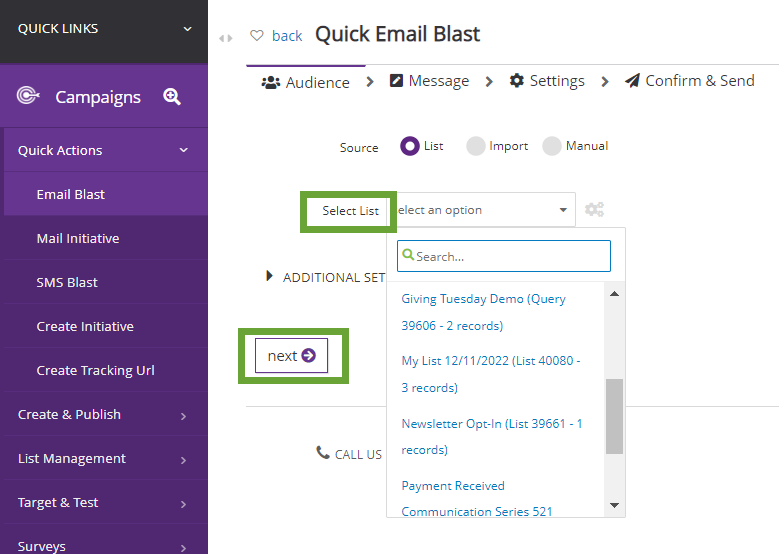 Step 3: Once you have selected your list, proceed to selecting or building your message within Message.
Step 4: Finalize your Settings

Step 5: Confirm & Send by clicking on PROCESS


---
FAQ & Further Readings
Q. How do I create an email blast?
A. Our quick actions feature will allow you to quickly create an email blast. Read more here to
send a simple email.